A few weeks ago we packed our bags for a night with the penguins, as we visited the latest addition to the Tintswalo family: Tintswalo at Boulders.
We'd last spent a night in the town two years ago, and are always keen to return – it's close enough to make a quick weekend escape, but feels far enough away to be a real break from reality. We've stayed at Tintswalo Atlantic a few times – and, were blown away every single time. So, of course, expectations were somewhat high ahead of our visit to Tintswalo at Boulders.
The property is set over a number of levels and the result of two adjoining properties being made one. It's luxurious, while still being very comfortable and accessible – imagine escaping to a wealthy aunt's house for the weekend, or a relative's home in the Hamptons for a night or two.
There are only six rooms, each named after a famous ship, with the majority of the ground floor dedicated to a number of communal living areas, dotted with comfortable couches, overstuffed cushions, fireplaces, books and magazines. Whether you're keen to sit in a sunbeam and read a book, or curl up on the balcony and watch the penguins below, the biggest decision you'll need to make is where exactly you want to relax.
We stayed in Water Witch, a premium suite on the upper level, with a large balcony overlooking the beach below and direct access to the pool next door. As we've come to expect from Tintswalo, the bed was enormous and ridiculously comfortable, the suite large – with a small lounge area with fireplace and a writing desk. Of course, it also came with a welcome note and decanter of port, ensuring that night would be extra cosy.
Your night rate includes breakfast, wifi and afternoon snacks – which, are delicious and included smoked salmon, blue cheese and fig canapés. Dinner isn't included, but there is a restaurant within walking distance at Seaforth Beach, and Simon's Town itself is barely a kilometre away.
The weather was particularly blustery over our night's stay, so apart from a brief stroll to the beach, we bunkered down in the villa, reading and Netflixing our way through the afternoon, accompanied by all the snacks and drinks our hearts could desire. A note for when the weather is slightly more accommodating: The property has a bottom gate that opens directly onto the wooden Boulders Beach walkway, so penguin viewing is mere minutes away. You still need to pay to enter the actual beach, and remember if you're a South African resident, you need to bring our ID book to qualify for local rates – otherwise it's exorbitant (R39 for South African adults vs R152 for foreigners).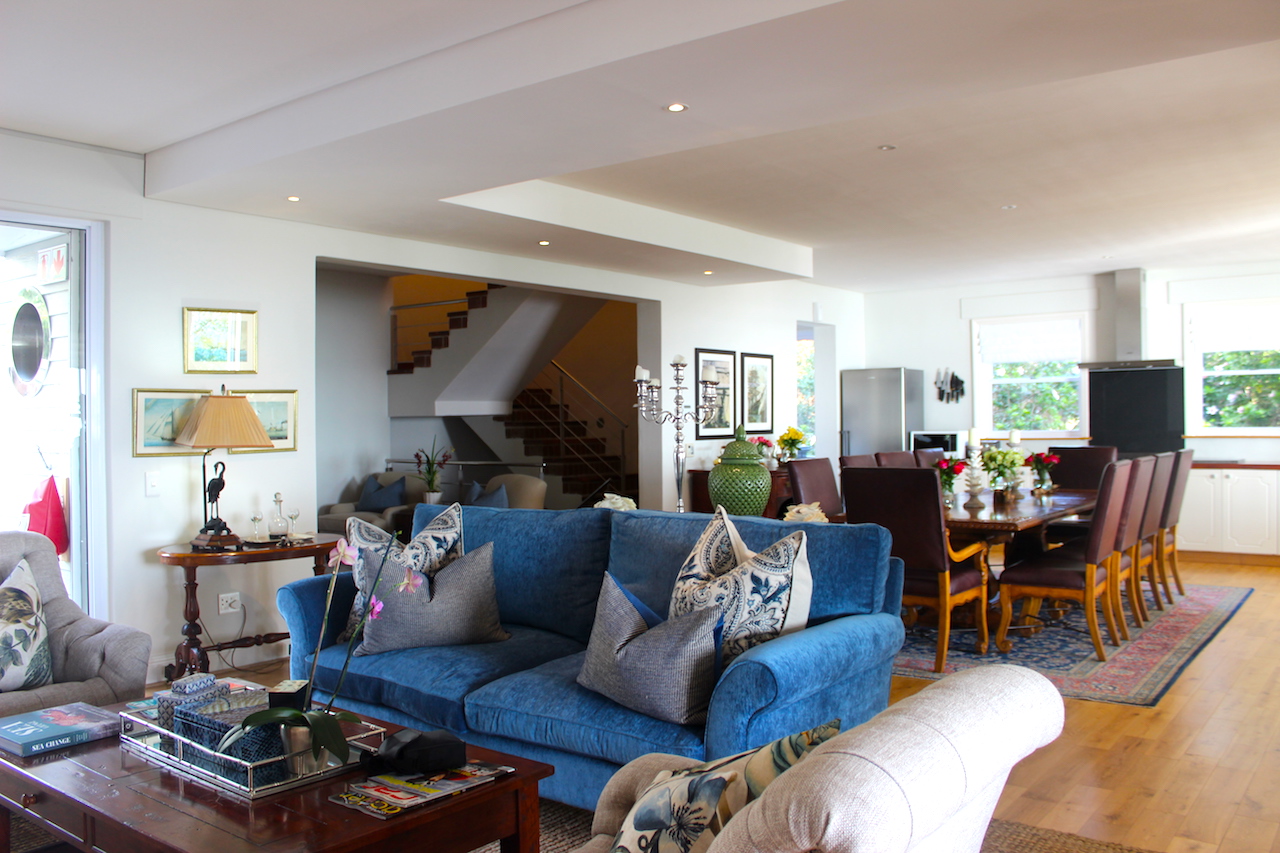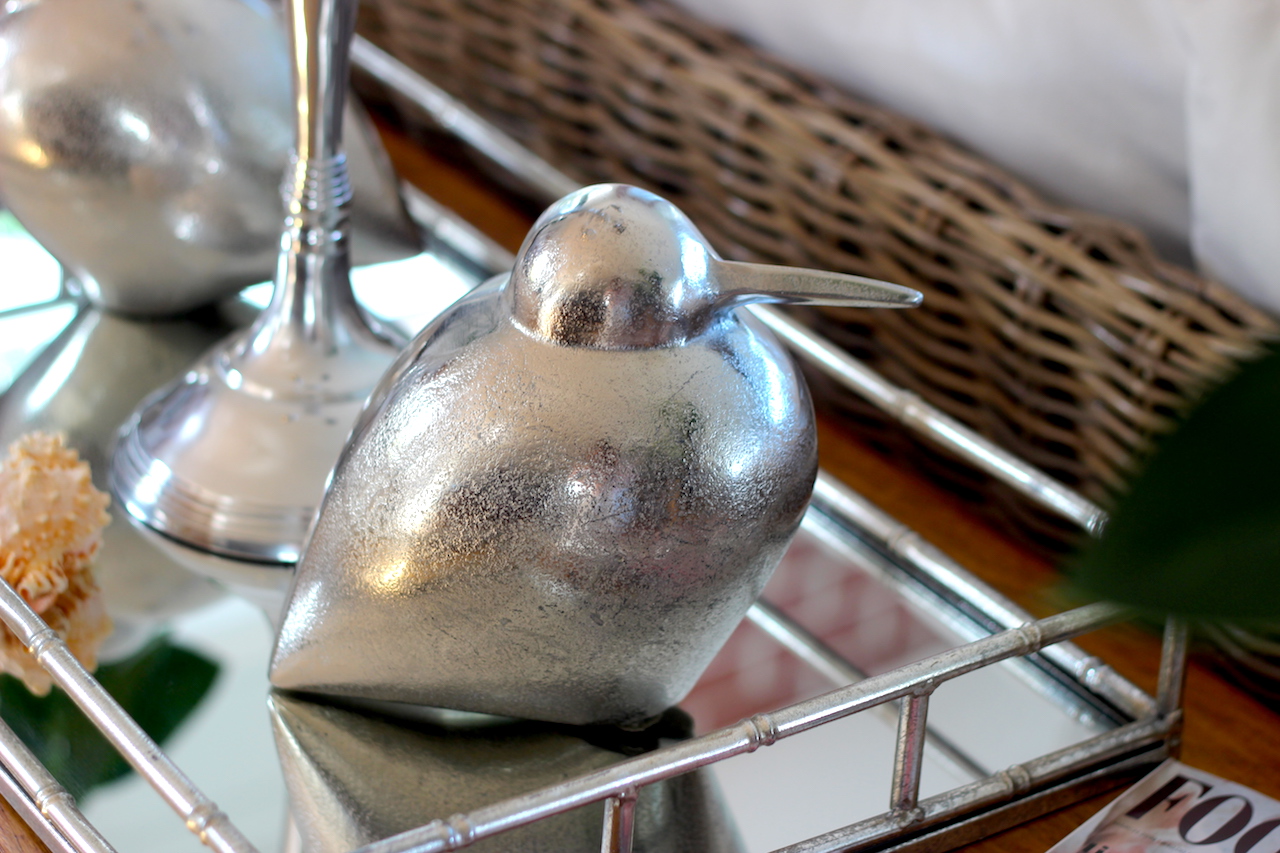 After a cosy night's sleep, under a mountain of fluffy, white duvet, it was time to head downstairs for breakfast – as we smelled the scent of bacon and fresh pastries wafting under our bedroom door. Breakfast is a feast, starting with coffee and fresh orange juice, moving on to a muesli and yoghurt parfait, followed by a platter of pastries, cheese, preserves and charcuterie – before your a la carte hot breakfast. Always Eggs Benedict with smoked salmon, please. There might have been a surprise pancake or two snuck onto the table too.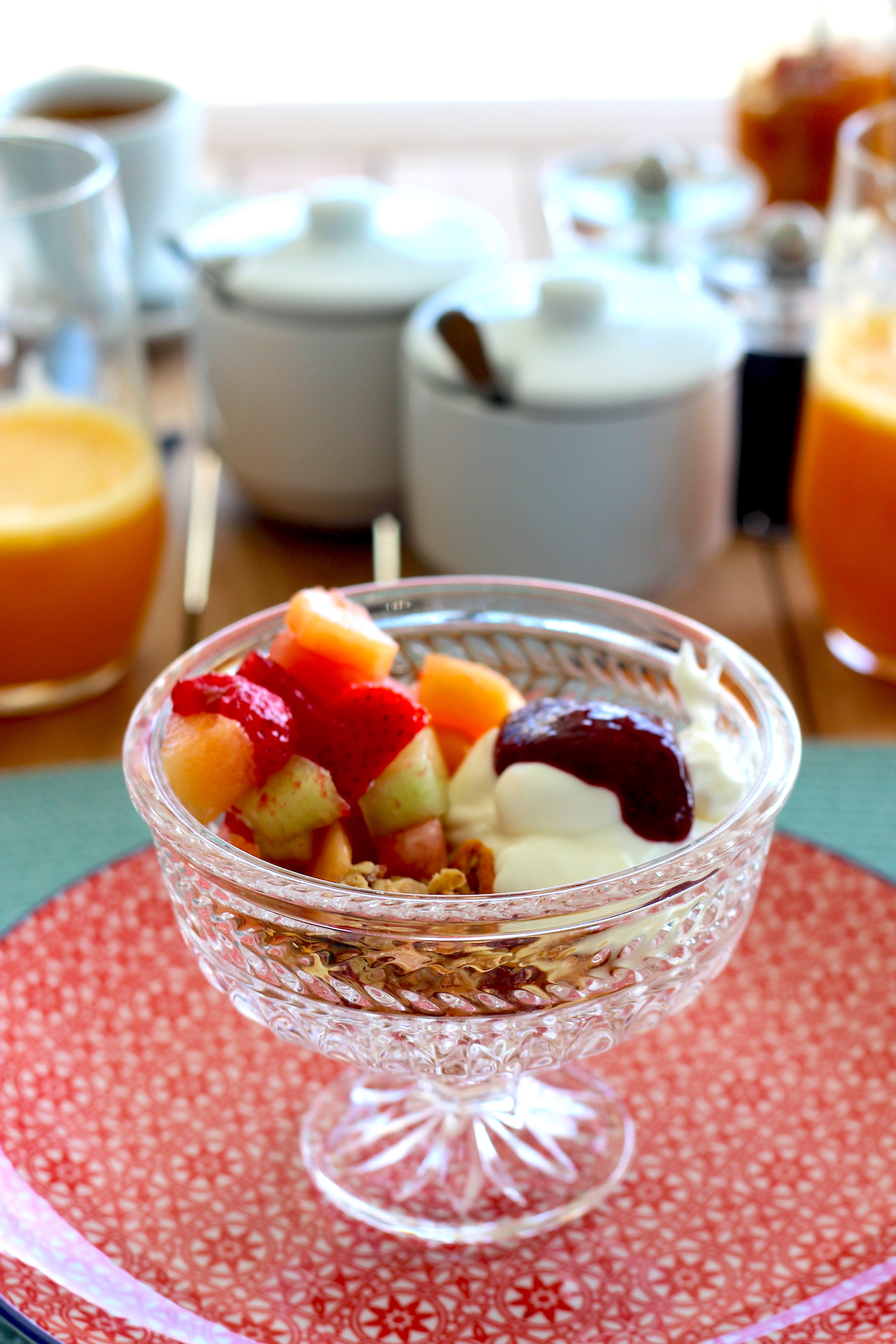 A wonderful seaside escape, with thoughtful touches and luxury everywhere you look – it's another triumph for Tintswalo. As if we could have expected anything less.
Note: We enjoyed our stay as guests of Tintswalo at Boulders. All views and images are my own.
tintswalo