Last time we visited, earlier in 2018, I said that Foxcroft consistently over-delivers. I mean, it's almost a year and a half later, and I still think about the incredible linefish I had last year – here's looking at you, Tim – so, of course expectations were high when we returned earlier this month.
Before I go into too much more detail – here are the essentials that you need to know: The lunch special is R345 pp for  4-courses, valid every day of the week until 15 December 2019 and can be booked here.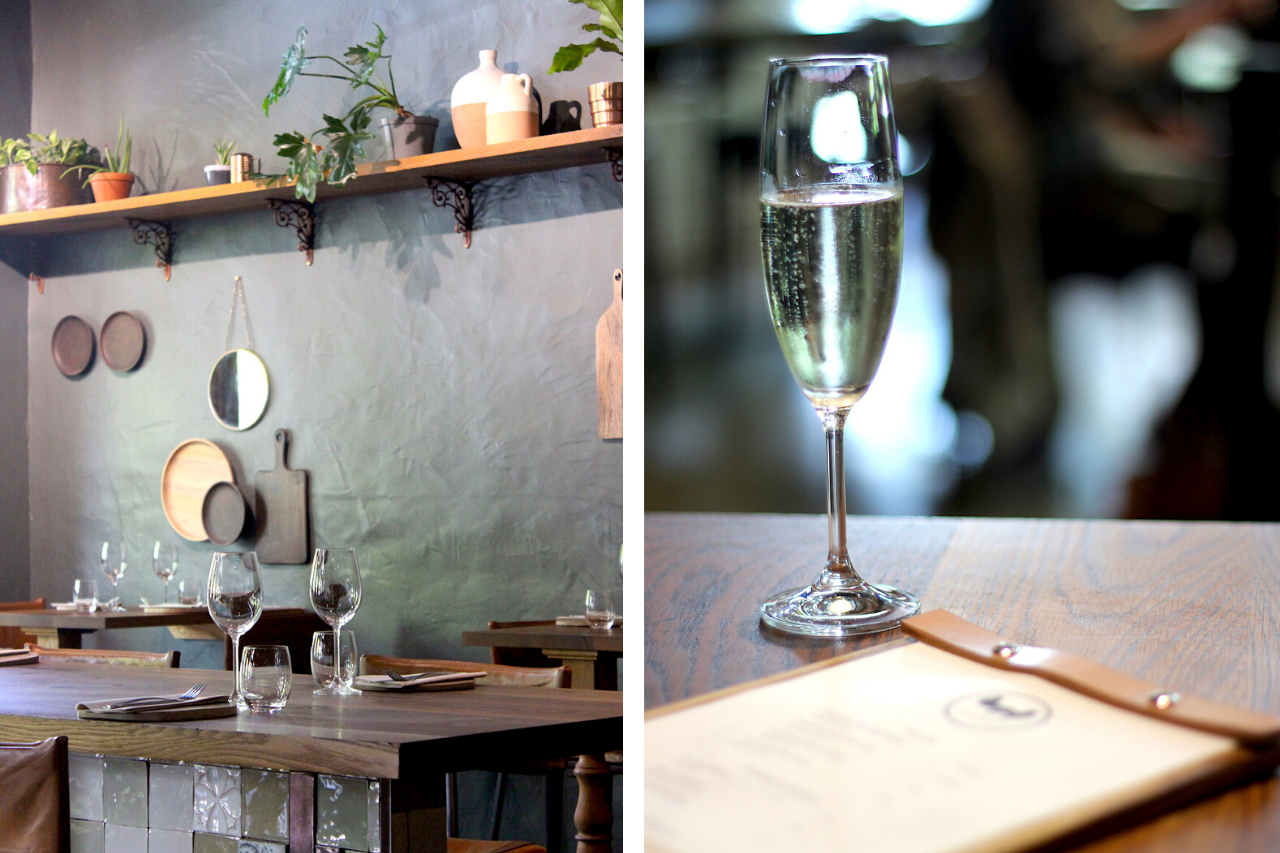 And, now – let's jump straight into the food. Like all great meals, it starts with warm, pull-apart bread. Scented with olive tapenade, we browsed the menu with one hand tearing off hunks of bread, whetting our appetite as we went. The menu is divided into four courses – cold tapas, warm tapas, main course and dessert, with three options for each.
We divided-and-conquered as much as we could, thanks in part to our gluttony and Chef Glen's generosity – so, feel like I can confidently comment on 90% of the menu – and, well, there are no bad choices.
Whatever you choose will be beautiful, well-considered – and, most importantly, delicious.
We had the yellowfin tuna – with salsa macha, whipped avocado, jalapeno and tostada, guinea fowl ballotine – with chicken skin, dill, beats and sage sable – and, the carrot hummus with roasted feta, shaved carrot, Baharat, lavash.
The tuna was exceptional – but, I've always known that Foxcroft is particularly skilled at seafood – with just the right amount of heat – and Luke heartily enjoyed the guinea fowl – but, it was the carrot jummus that was the surprise hit of this round. Perfectly savoury with little nuggets of sweetness, it only arrived at the table at the suggestion of Glen – and, I instantly understood why. You know you're in for a treat when a restaurant can turn a plate of hummus into a highlight.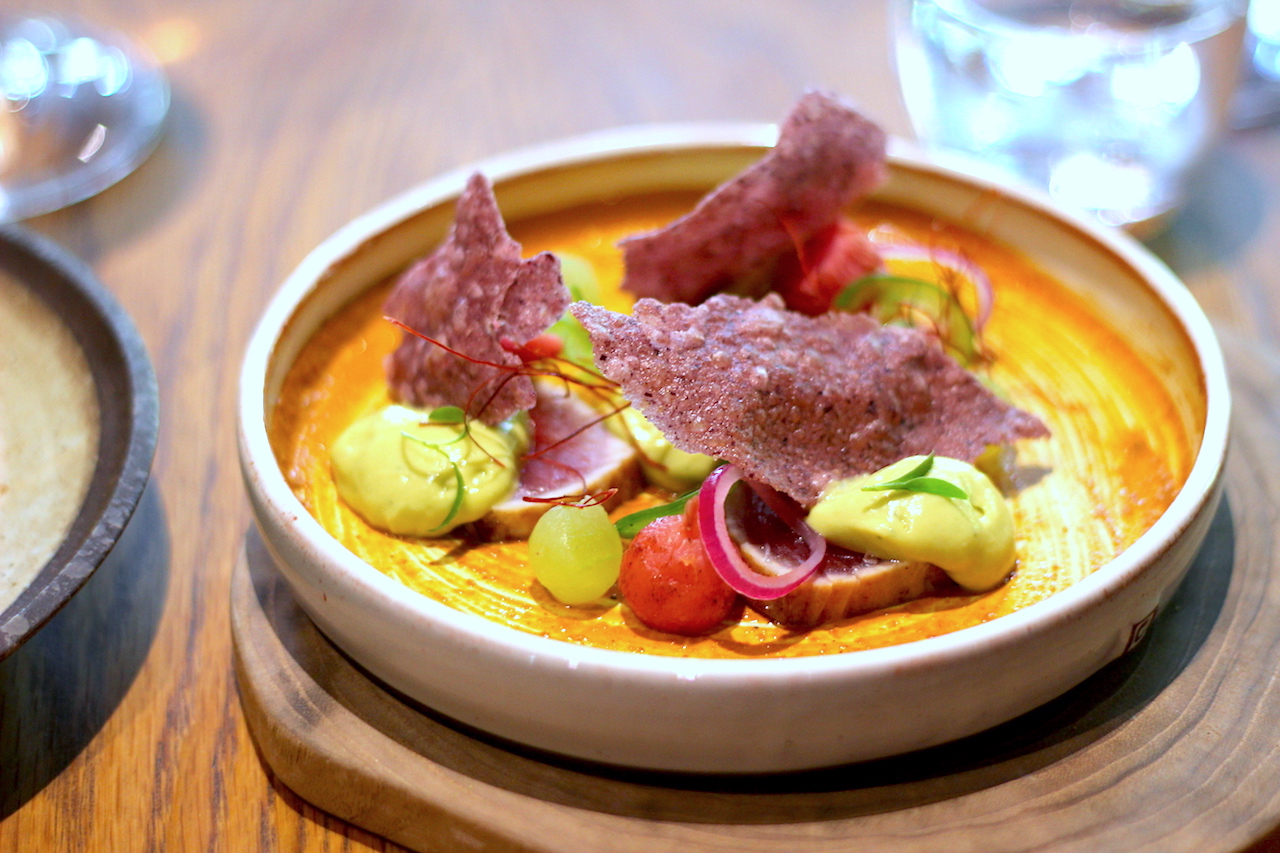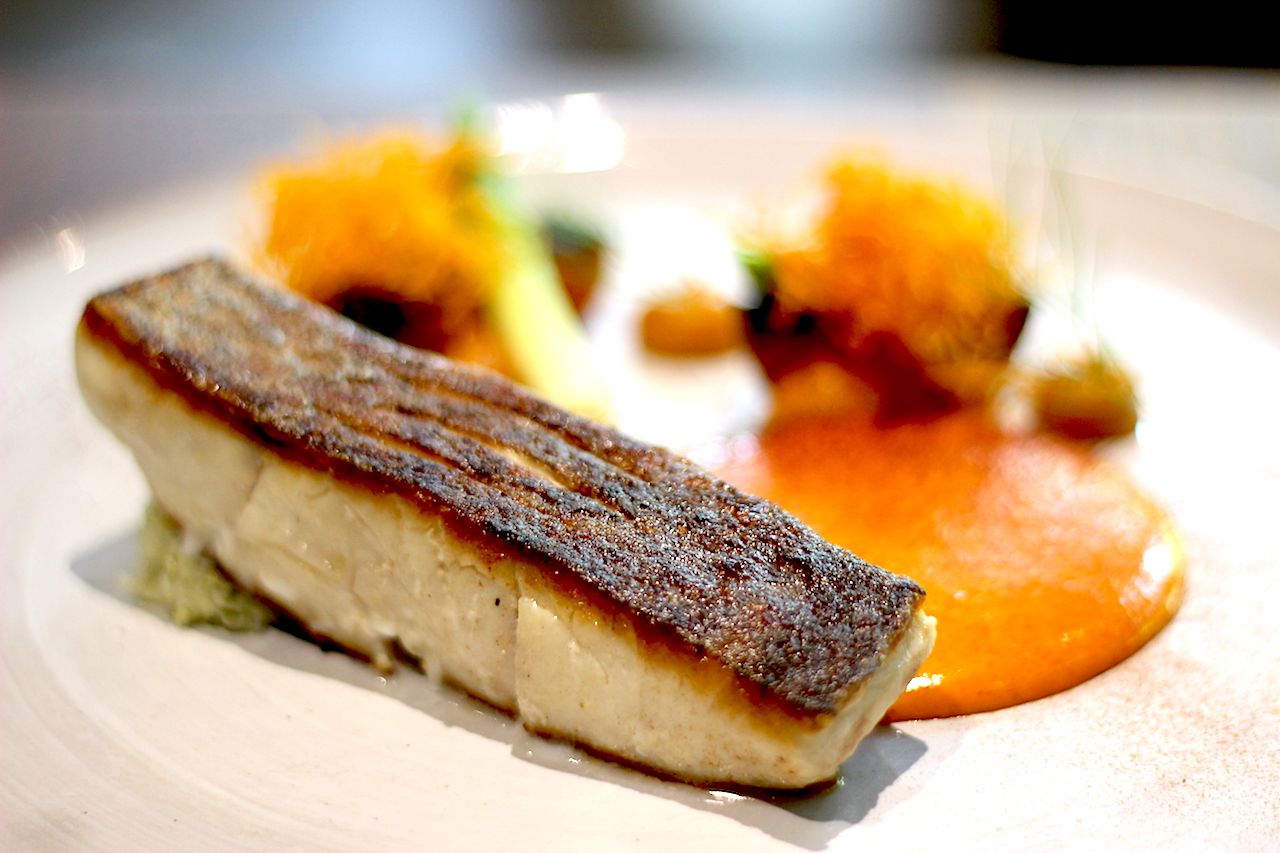 The next two courses were savoury and increasingly heartier – we enjoyed the warm tapas dishes of West Coast mussels with pickled squid, succotash, mayu oil and chowder, braised beef shin with polenta and burnt rosemary velouté and finally, tandoori turnips with lemon pickle, curry leaf, goats labneh and a chickpea crisp.
The mussels were absolutely incredible, and I mentally patted myself on the back for my exceptional choice – rich with the perfect amount of acid – I could have easily had a large bowl with the bread we had to start – and called it a brilliant lunch. The turnips were also an unexpected highlight, showing that vegetarian options don't need to be an afterthought and can be just as sophisticated and delicious as meat or seafood options.
By this stage, mains were almost a bonus for us – having happily devoured two delicious courses, anything more was a treat – but, when my sustainable linefish with sweet potato, fennel, chorizo and smoked tomato arrived, together with Luke's Karoo lamb with sunchoke, spiced apricot, burnt onion and buckwheat, we were only too eager to tuck in. Perfectly portioned – which is always important when you have anything more than three courses – both dishes were hearty enough to be considered main courses, but still left a little space for us to enjoy dessert. And of course, they were delicious – my fish cooked perfectly, crispy skinned and moist – and Luke's lamb tender and perfectly complemented by the spiced apricot puree.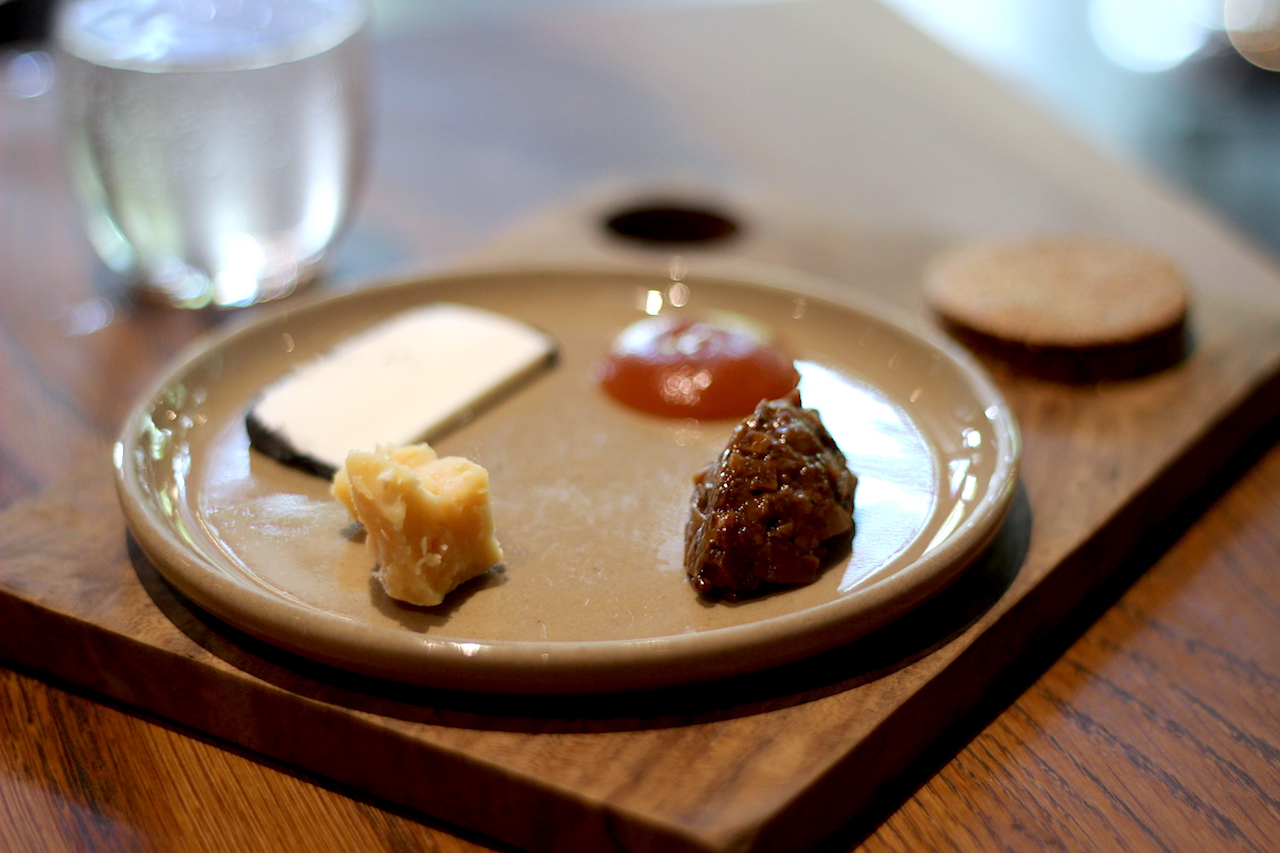 We arrived at dessert – where, Chef Glen and I don't quite see eye-to-eye – we tend to stand quite firmly on the opposite sides of all things chocolate. But, I think the malt cake with caramel banana, Kidavoa 50% chocolate and malted milk is easily my favourite Foxcroft dessert yet – and, would like it to stay on the menu forever, please.
This was definitely one of our favourite Foxcroft visits yet, with the team working hard to find flavour in unexpected combinations – and proving they absolutely deserve their spot in South Africa's Top 30 restaurants.
We enjoyed our meal as guests of Foxcroft. All views and images are my own.
foxcroft