We'd last visited The Greenhouse in 2015 – a fitting location for an anniversary dinner –  and had often spoken about returning, never quite managing to make it happen.
After spending some time with the McGrath collection team at last year's Eat Out Awards, they agreed it was time to remedy this, and so our reservation was made. A perfect summer's day in early January,  we specifically built in a little extra time to our visit, so we could enjoy their extensive, manicured gardens – a definite perk of coming for lunch instead of dinner.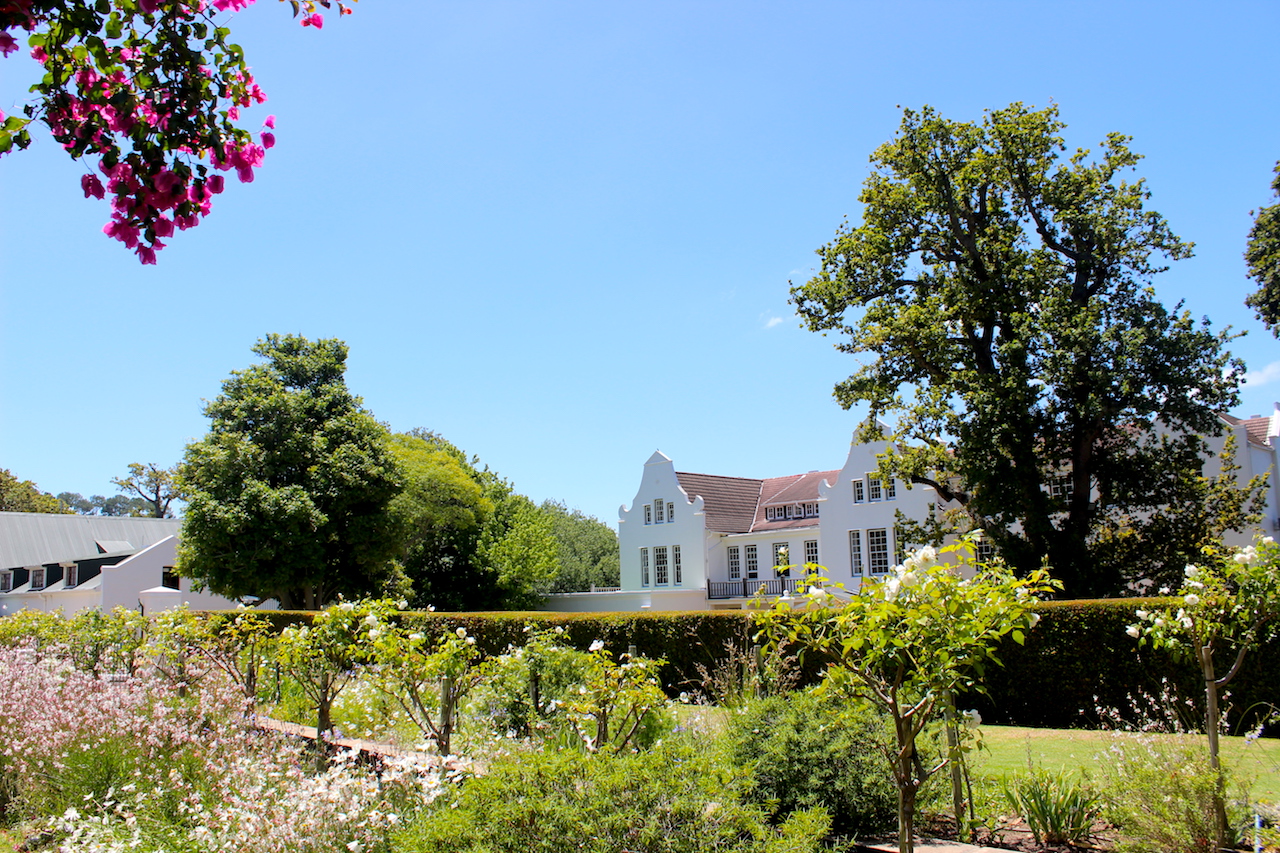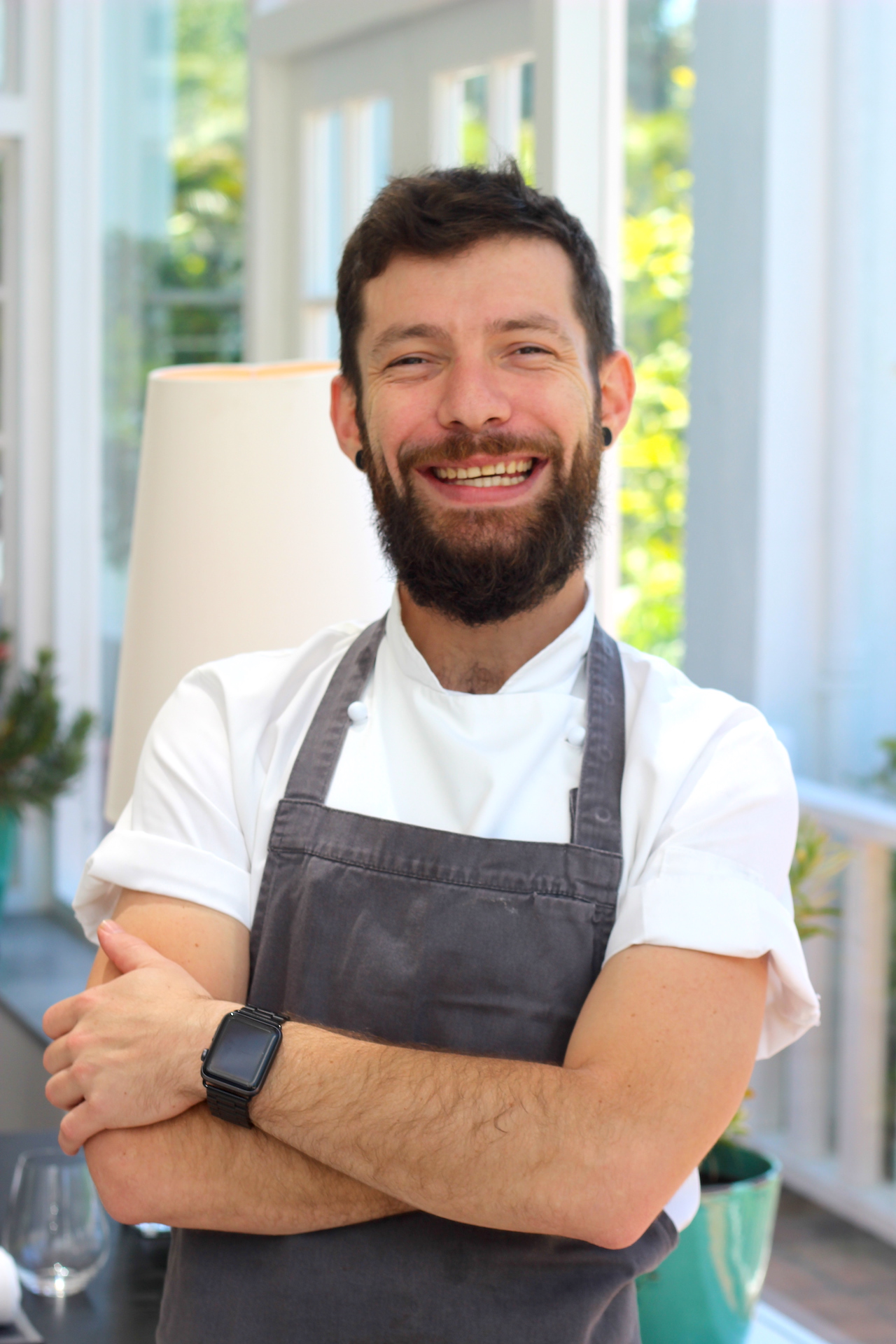 The reason for our visit? Apart from an overdue check-in to see what the 6th best restaurant in the country has been up to, it was also to see what Chef Farrel Hirsch has brought with him and his return to The Greenhouse, working under Peter Tempelhoff. Previously with the property as Sous Chef from 2014 and 2016, he also brings with him quite the brag list of restaurants Cape Grace Hotel and Spa, The Oyster Box, the Singita group and The Test Kitchen, including positions in the UK and Seychelles.
I spent a few minutes with Chef Farrel after our meal chatting about his current menu and what we could expect from the restaurant under his leadership, and he hinted that we could look forward to a more interactive experience, including a DIY table side tartar and a few other reworked retro classics – I quickly realised that he's quite the fan of old school dishes with a modern twist.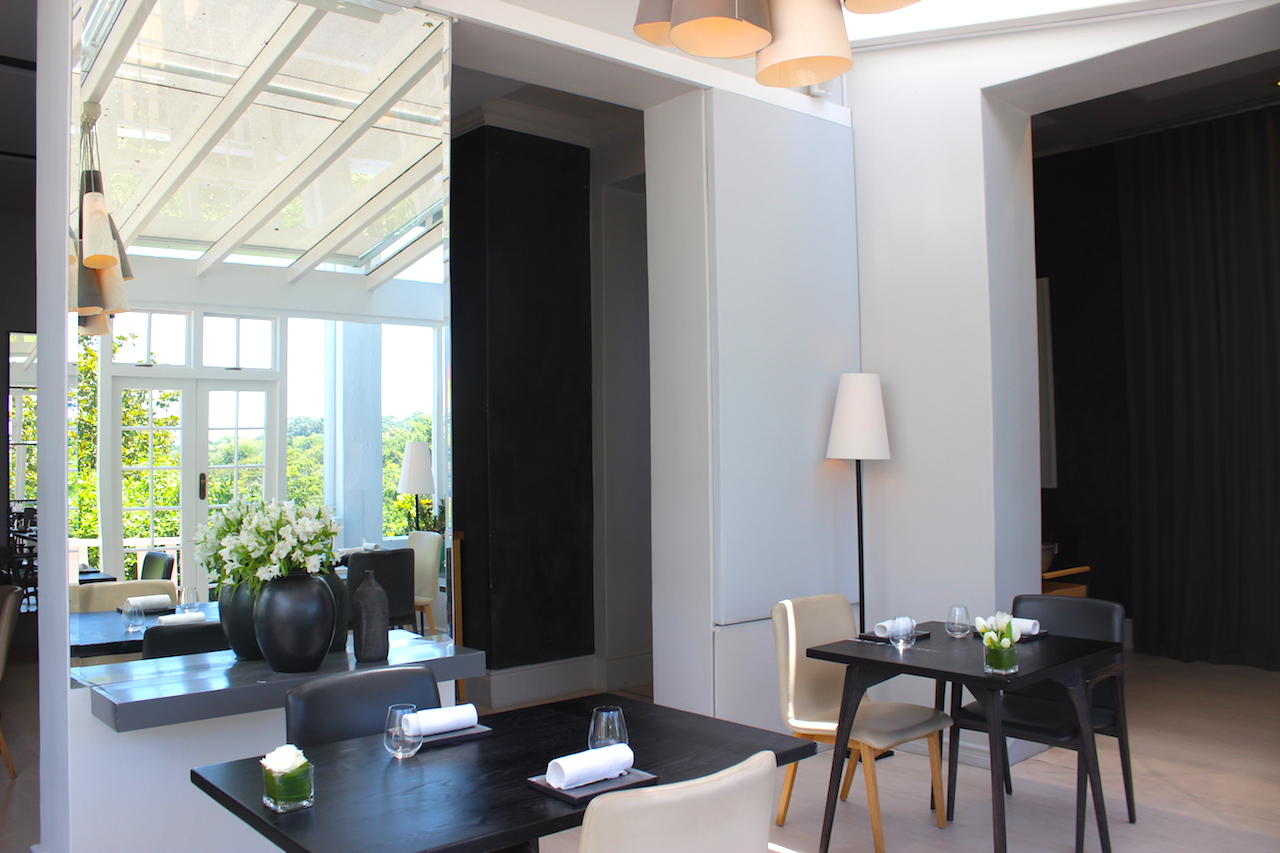 I would recommend hurrying to book your table so you can also enjoy the menu we had – although, I'm already planning a return visit to try the summer menu when it's launched in a few weeks.
Greenhouse Snacks // L'Ormarins Brut
Now, onto the meal itself. We started with Greenhouse snacks, which turned into a feast of mini plates, which we barely had time to photograph and finish before the first course arrived. From soft baos and three types of bread – each with their own accompanying butter – it was a delicious celebration of flavours and textures to kick off our meal. Accompanied by a glass of L'Ormarins Brut, it felt like we were celebrating a special occasion, even though it was just a relatively uneventful Saturday.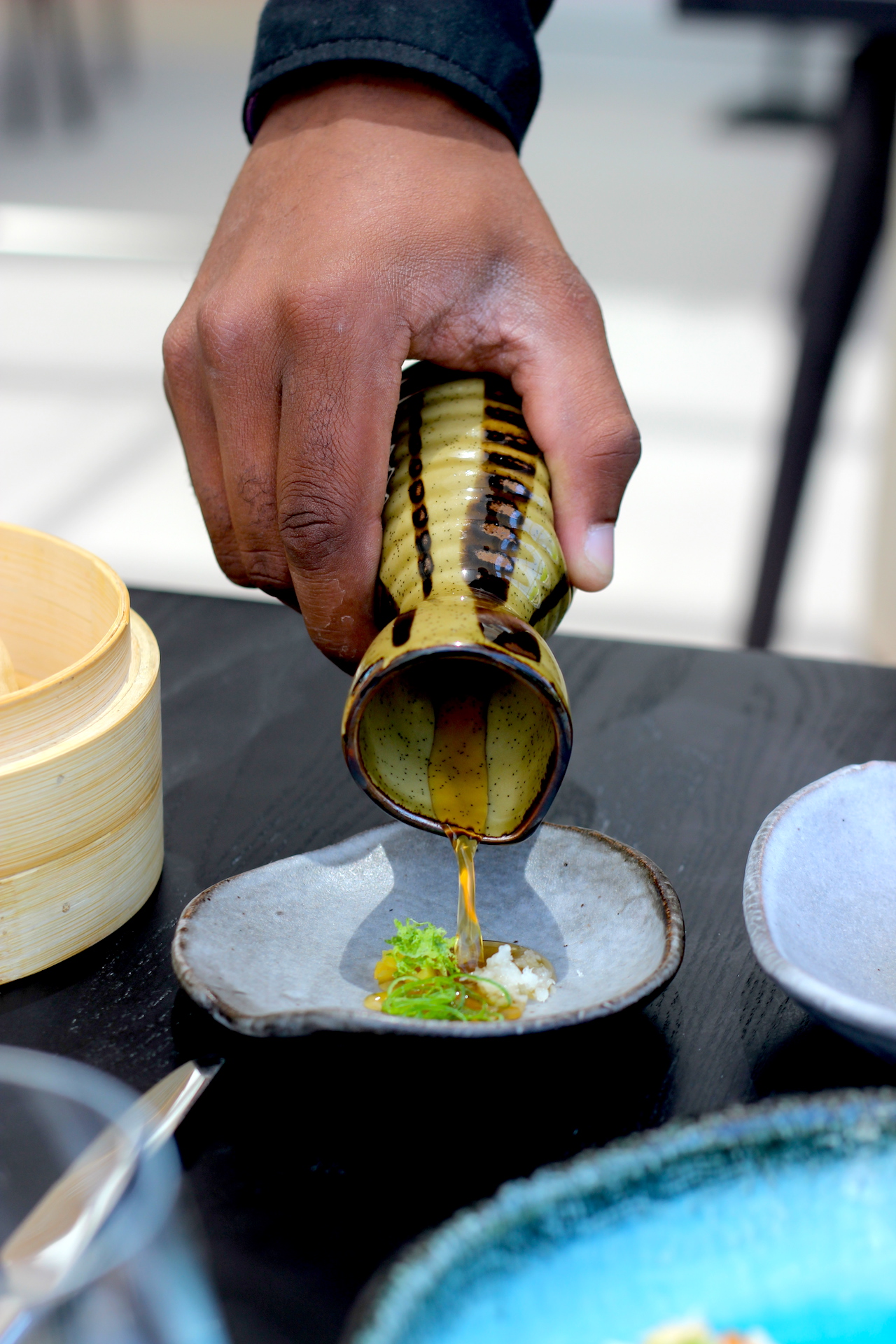 Steamed Blue Prawn, Gamefish, Quinoa, Seaweeds, Grapefruit // Force Majeure Chenin Blanc
While the prawn takes the spotlight theatrically – it's steamed in front of your eyes, table side – but, it was the grapefruit and soy beurre blanc and seared tuna that were actually the highlights of the dish for me. This was our first glimpse at the incredible talent of their saucier, but it would definitely not be our last, as the sauces would continue to be a highlight of our meal, elevating great cuisine to something truly exceptional. In my conversation with Chef Farrel after the meal, he also admitted that this would be his iconic dish of the current menu, if we were to make him choose.
This was paired with an Unfiltered Chenin Blanc, quite high in acid, but perfect with the richness of the beurre blanc. A good wine with food, but I don't think I'd be able to enjoy it by itself.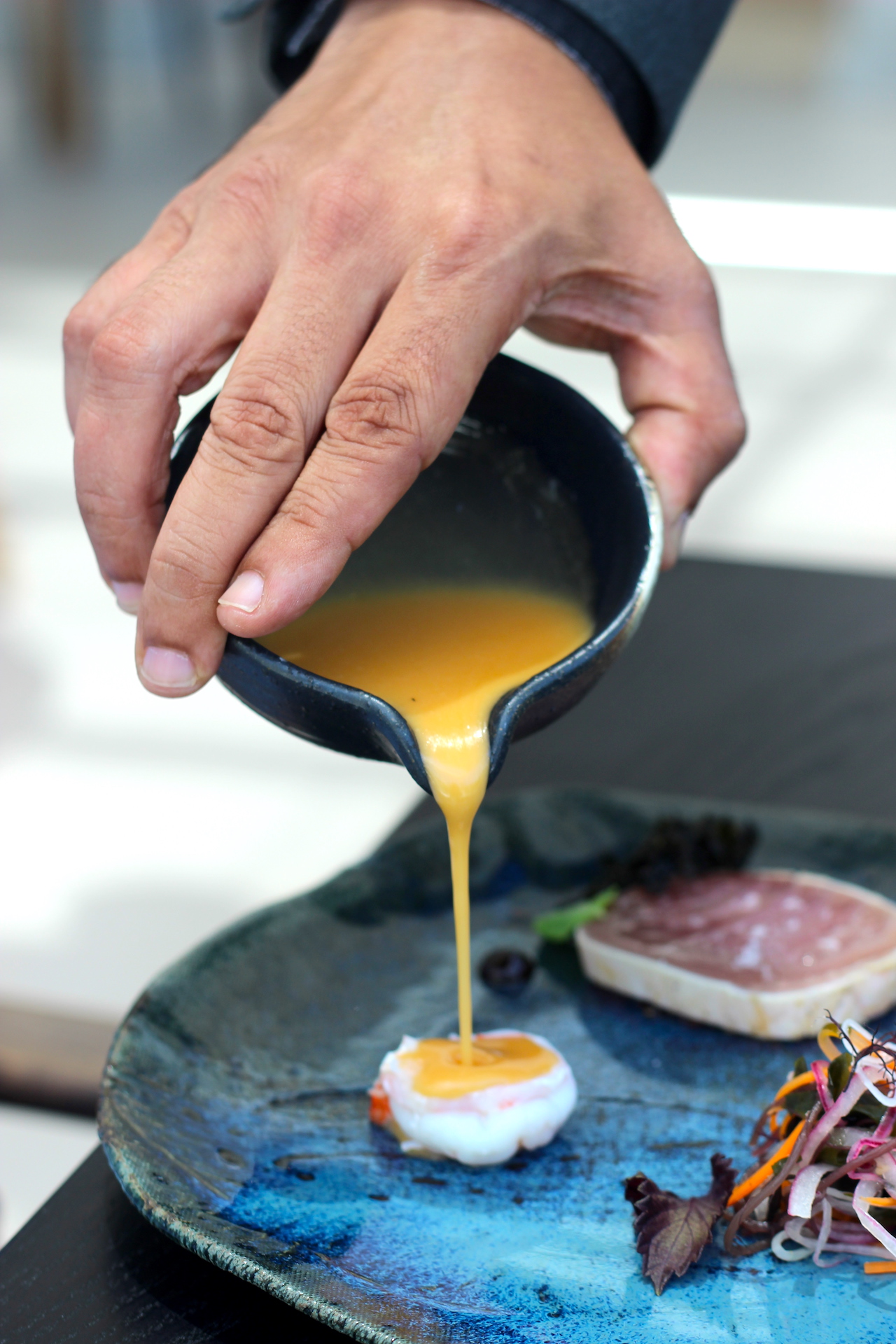 Smoked Duck, Liver Mousse, Hibiscus Beets, Hazelnut, Nasturtium Crumble // Intellego Pink Moustache
A beautiful dish, Luke enjoyed the duck, while mine was substituted with celeriac. The sweet puree, crunchy hazelnuts and bitter nasturtium elevated a rather simple element – the duck and celeriac – into a multi-faceted gem of a dish. It was paired with the Intellego Pink Moustache, which despite having one of the worst labels I've seen, was really quite delicious. A blend of Syrah and Cinsaut, it's light, fruity and served chilled – falling somewhere between a light red and deep rosé.
Cape Octopus, Samphire, Sour Fig, Ink Yuzu Sauce // Rocking Horse White Blend
Ok, I'll just admit it – this was both my favourite course and favourite wine – so much so, I'm not sure which element to focus on first. Remember I spoke about the incredible saucier? Well, this was another absolute triumph. The tender octopus and the ink yuzu sauce absolutely stole the show – if I had that and a little bread on the side as an entire meal, I would have left thrilled. Paired with the beautifully wooded Thorne & Daughters Rocking Horse Cape White Blend (featuring Rousanne, Chenin Blanc, Semillon, Clairette Blanche and Chardonnay), it was just perfect. The wine, the food, the setting – it was a moment of absolute bliss.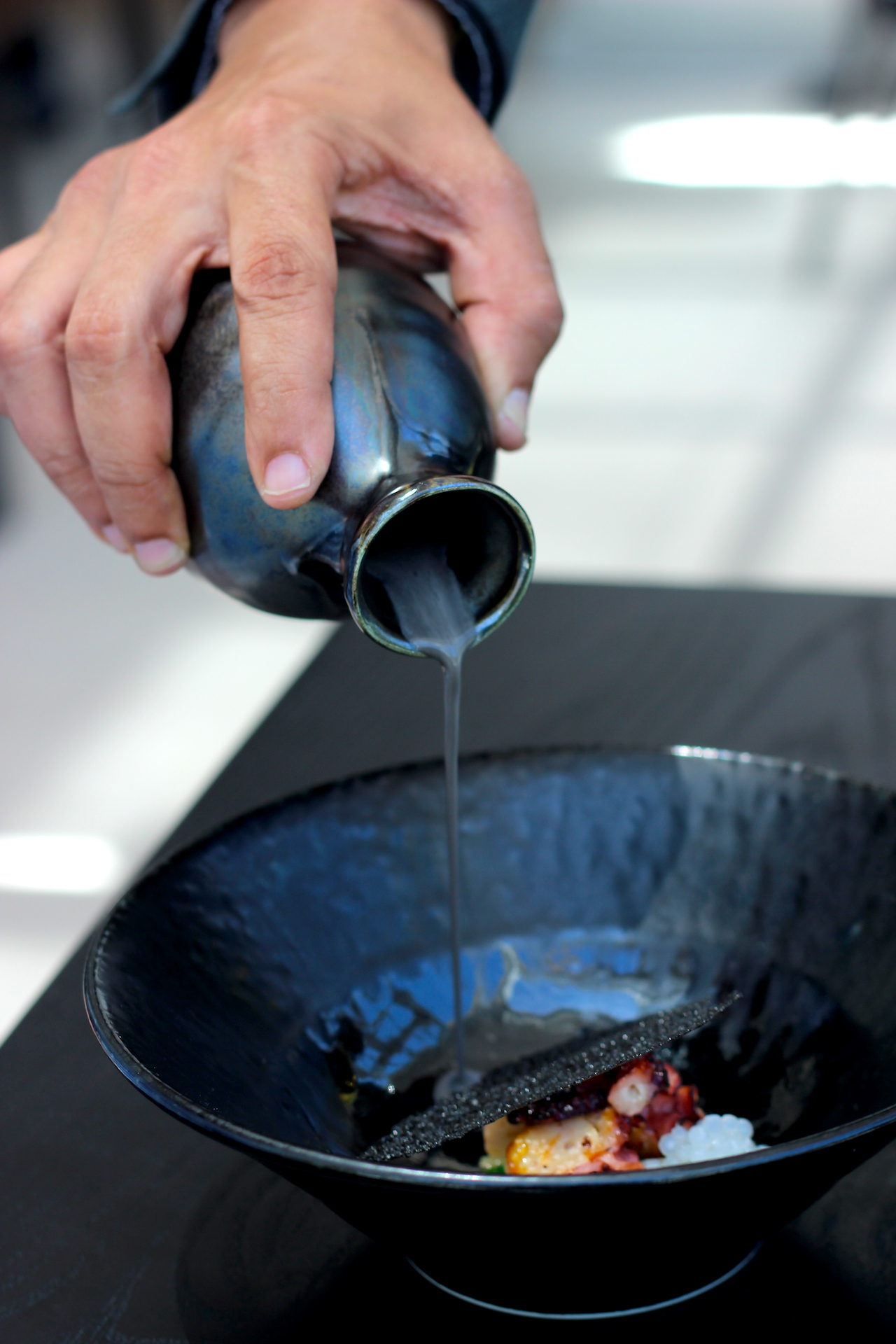 Free Range Jersey Beef, Tsukdani Shiitake, Lacquered Onion, Asian Pesto, Land Seaweed // Joosetenberg Cabernet Sauvignon
We were coming off a high, and honestly – could have left happy after the previous course, so any subsequent dishes were really just a joyful bonus. For Luke, this was a main course of perfectly-cooked free-range jersey beef, served with what seemed like an underwhelming wine on paper – the Joostenberg Cabernet Sauvignon – but, one that became his favourite of the day once tasted, and one that he continued to speak about for days afterwards. Their wines all seem very reasonably priced, and if this gem is anything to go by, I think it's time I investigated their wines a bit more.
Local Cape Fish, Scallop, Wild Rice Risotto, Pea Puree, Garlic Sake Sauce // Julien Schaarl Chardonnay
My main was perfectly portioned – as, at this stage, we were unsurprisingly starting to feel the effects of the previous courses. It was a great dish – with the fresh coriander and pea puree brightening up a rich, creamy seafood course – but, it would still come second to our earlier octopus dish for me.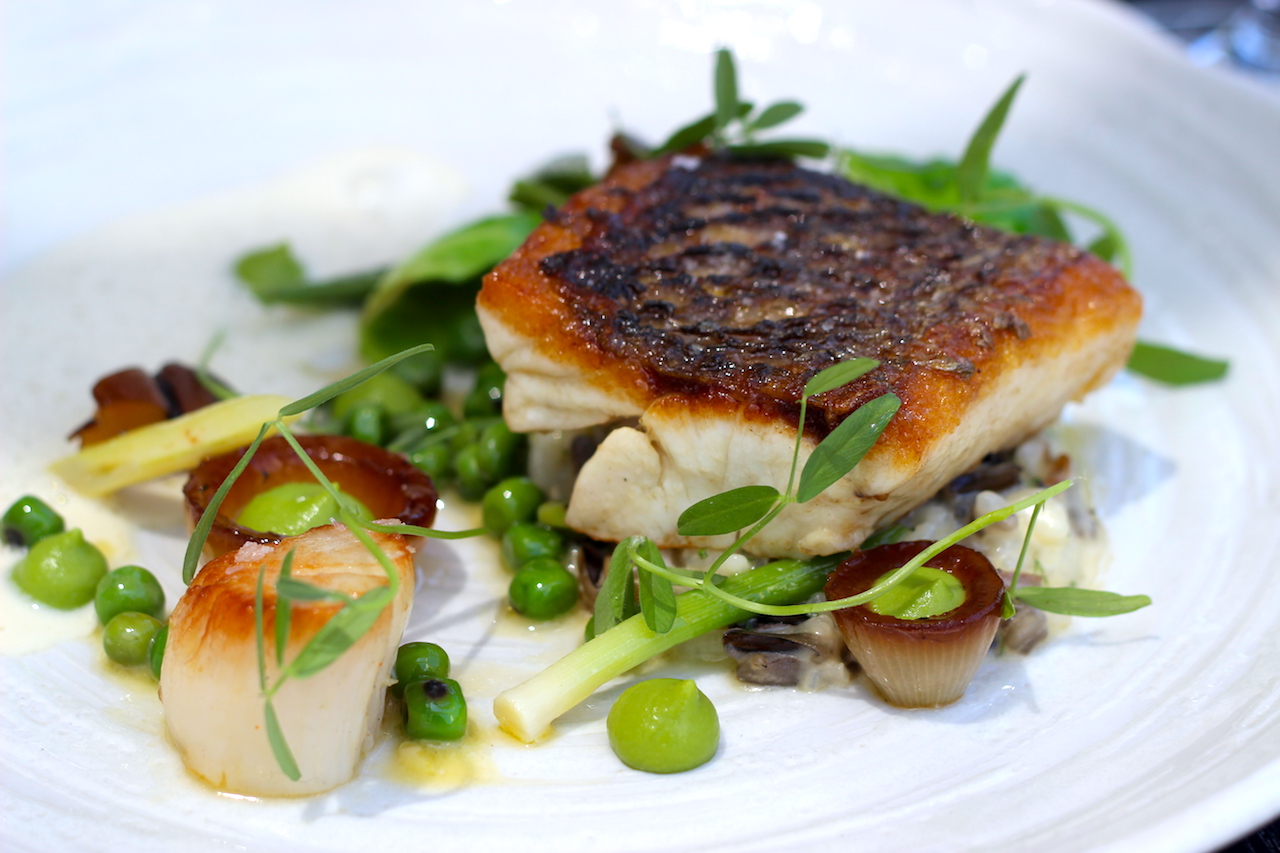 Santa's Cookie, Peanuts, Cherry, Milk // Waterford Heatherleigh
Dessert paid homage to the festive holiday period, with a peanut ice cream sandwich, of sorts, served with not-too-sweet cherries and a side of milk ice cream. It was a beautiful, tasty dessert, not too heavy or sweet, packing a good punch of peanut butter. My only comment would be on the milk ice cream, and whether it was necessary to have two ice creams as part of the dish – I would have rather swapped it out for a liquid chocolate ganache.
It was then on to coffee and cocktail-inspired chocolate-tapas to end the meal, proving to be a perfect little sweet nibble to accompany an espresso, or an Ethiopian-Inspired African coffee, we'd later discover.
Blending whisky with espresso and popcorn-infused cream, our final taste of The Greenhouse was inspired by the Ethiopian tradition of serving popcorn with coffee after a meal – with an alcoholic kick for good measure.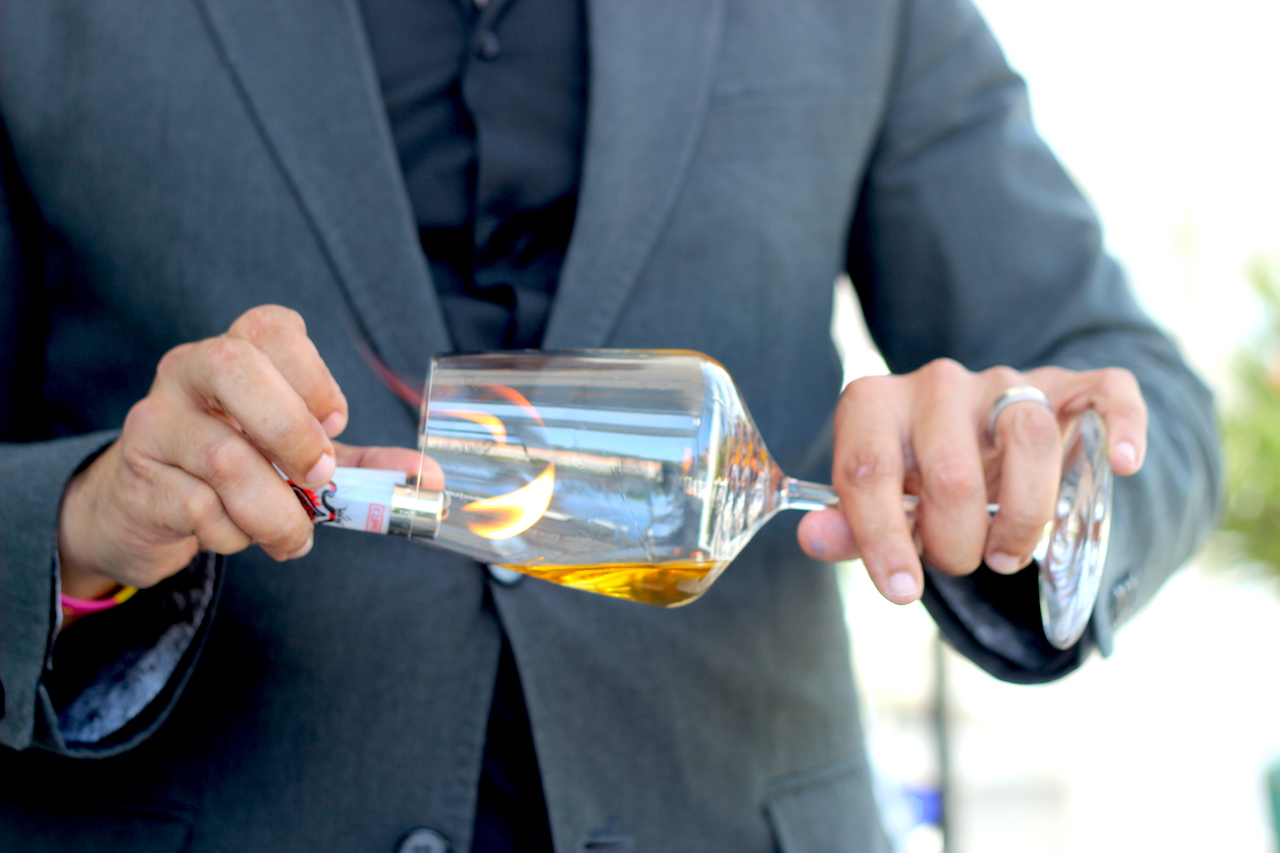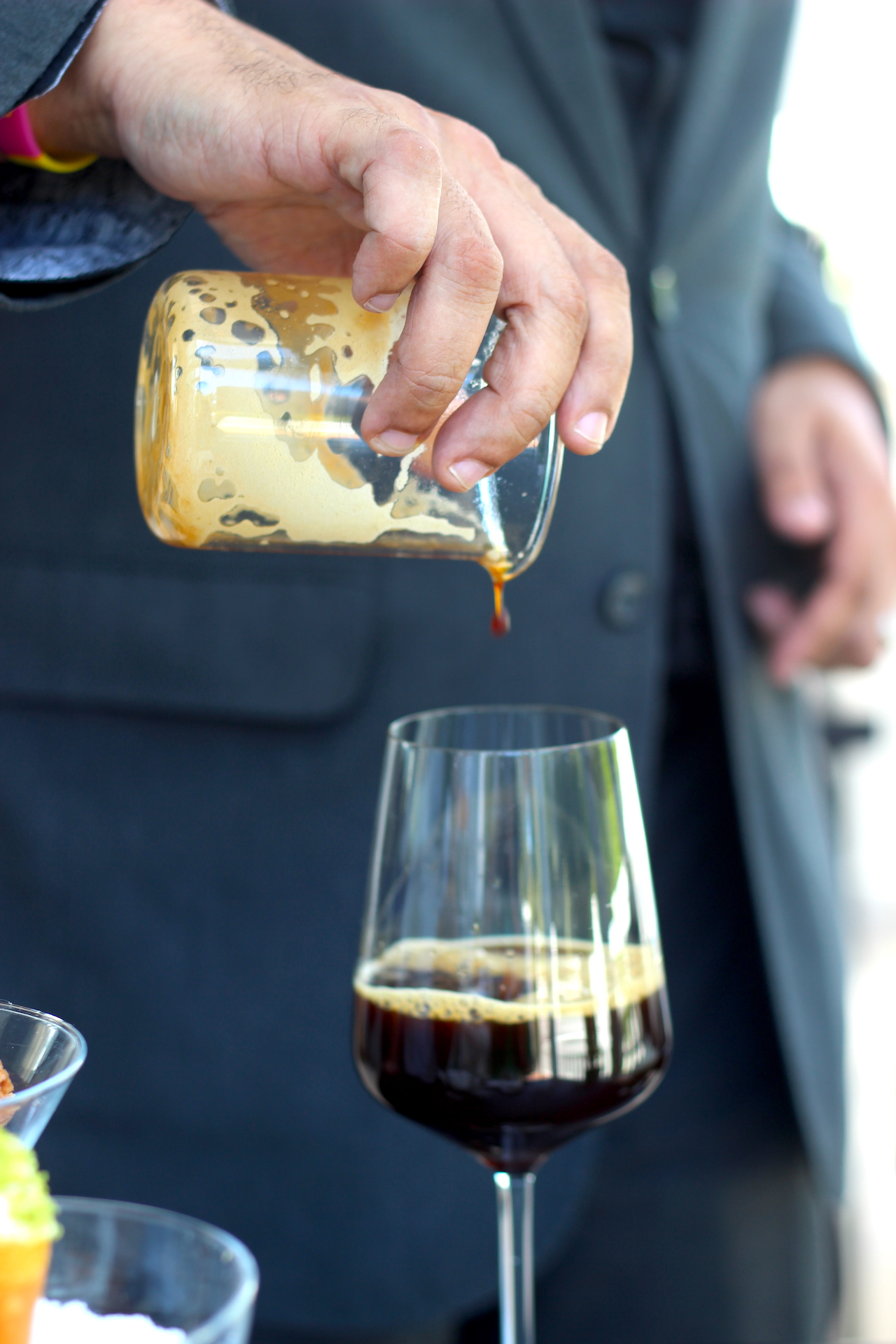 It was a joyful few hours spent at The Greenhouse, and truly a fantastic way to start 2019. Incredibly attentive service, exceptional food and wines that we're still thinking about – it really was as close to flawless as you're likely to find. It definitely won't be long before we return.
We enjoyed our meal as guests of The Greenhouse. All views and images are my own.