Writing about travel after so many months of lockdown and isolation seems pretty strange – would we ever have thought a year ago that sanitising stations and socially distanced deck chairs would feature highly in terms of travel and hotel requirements?
But, here we are. Adjusting. Exploring.
I had the opportunity to spend the night at The President Hotel in Bantry Bay after enjoying their movie night with them – and revelled in the joy that came with sleeping in a freshly-made bed, napping after spending a few hours frolicking between their pool and the November sunshine – half-watching something on TV, when I really just stared out the window at the ocean.
Read about my Savanna Summer Movie Night experience at The President Hotel here.
Let's talk about COVID-19 safety
Travelling is undoubtedly now different – even for a staycation – but, it's no less wonderful. I was pleased to see that fellow guests adhered to wearing masks indoors at all times (except when eating and drinking) and all staff were masked at all times – with a screen serving as an extra level of caution when checking in (which also includes a comprehensive health questionnaire for guests to complete via QR code).
There are a number of touchless sanitising stations throughout the hotel – it feels like you're never more than a few meters away from the promise of clean hands – with a small bottle of sanitiser in each room, and a sanitising wipe on your side plate when eating, too.
Honestly, I feel more vulnerable standing in a queue to pay for groceries at the store, and didn't for one minute feel like my health or safety was compromised in any way during my stay.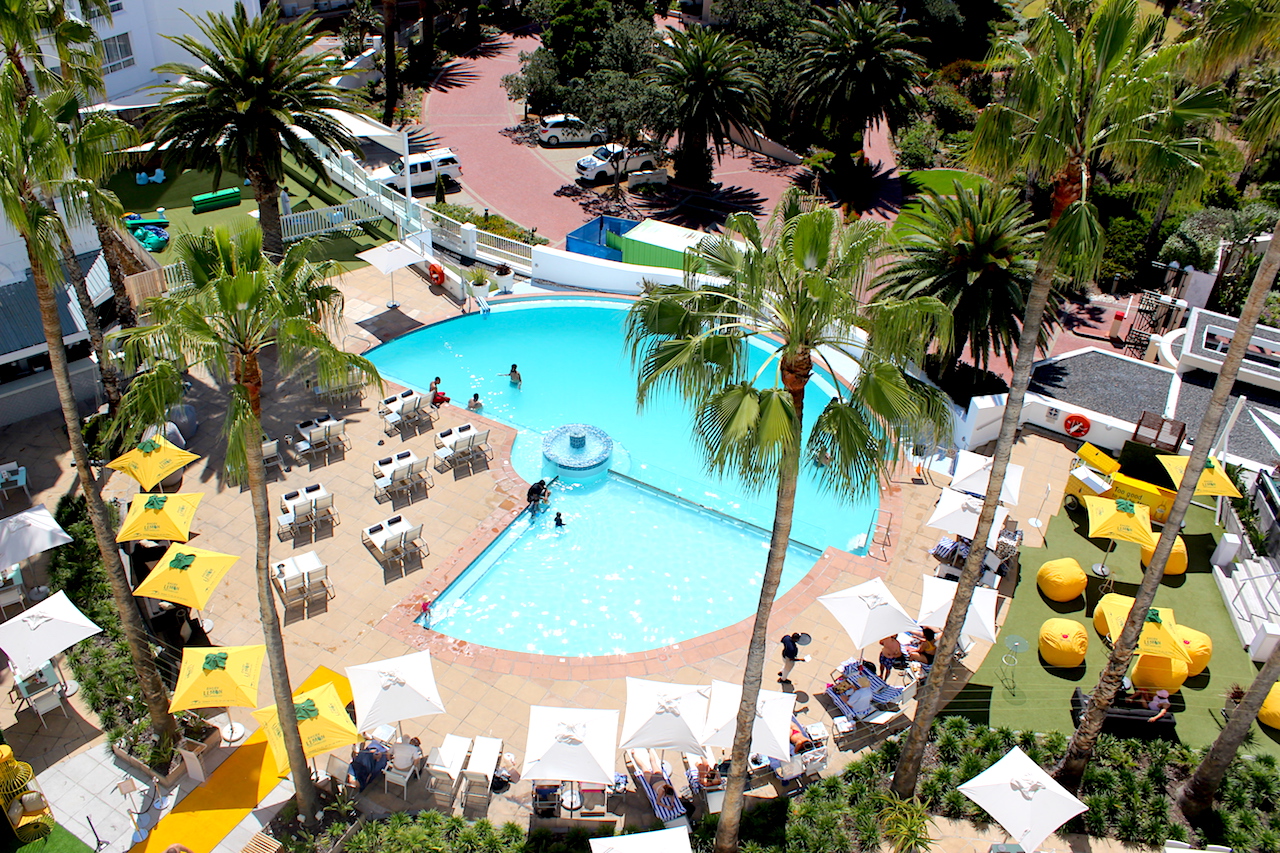 Apart from the hygiene measures put in place, there were a few other touches I really appreciated – decent coffee in the rooms (hello, Lavazza), block out curtains for a good night's rest and a well-curated list of all-day dining options – because after all that sunshine and swimming, there was no way I'd have lasted until dinner. Thankfully a beef brisket wrap and fries came to my rescue.
Considering its enviable location and views, the hotel doesn't really need to put in much effort to create a memorable stay – however, from the friendly team to the great food and lovely rooms – it really was pretty darn faultless. I'll be keeping my eye out for more events and specials in future – as it absolutely won't be the last time I visit.
View the hotel's special accommodation offers here.
I enjoyed my stay as a guest of the hotel. All views and images are my own.