SVR has developed a new range of ampoules – serums – that addresses some of the most common skin concerns – including sagging skin, wrinkles,  skin irregularities, enlarged pores and a dull complexion – with the launch of three ultra-concentrated ampoules – Ampoule A (Retinol), Ampoule B3 and Ampoule C.
Having long been a fan of the brand – read a previous review here – I was keen to try their Ampoule C, which is packed with 20% optimised Vitamin C for radiant skin. And, while I'm normally quite cautious and hesitant to put something new on my skin, knowing that SVR was developed by two French pharmacists, and caters specifically for sensitive skin – I knew I was in safe hands, even if it wasn't an active ingredient I'd used before. So, here are my  thoughts on the SVR Ampoule C.
First impressions on scent, texture and skin contact
The serum has a light citrus scent and is slightly more viscous than water, but still very liquid. I use the pipette to dispense a few drops into the palm of my hand, and then smooth over my skin – avoiding the eye area. There's a hint of oiliness, which makes it feel a little more luxurious than simply applying water to your skin, but it is generally quickly absorbed. SVR does mention that you are able to add the ampoule to your normal moisturiser if you prefer, but I like layering them separately.
The first time I used the ampoule, my skin tingled for a few seconds with some redness, that quickly faded. I put that down to the high concentration of Vitamin C (20% optimised, equivalent to 17% pure Vitamin C) and my skin just not being used to it. After using it twice a day for a little over a week, I find the tingle only happens when I use the serum after a particularly enthusiastic exfoliation session – otherwise, my skin has gotten used to it entirely.
Here is a useful guide to everything Vitamin C if you are looking to add it to your skincare routine.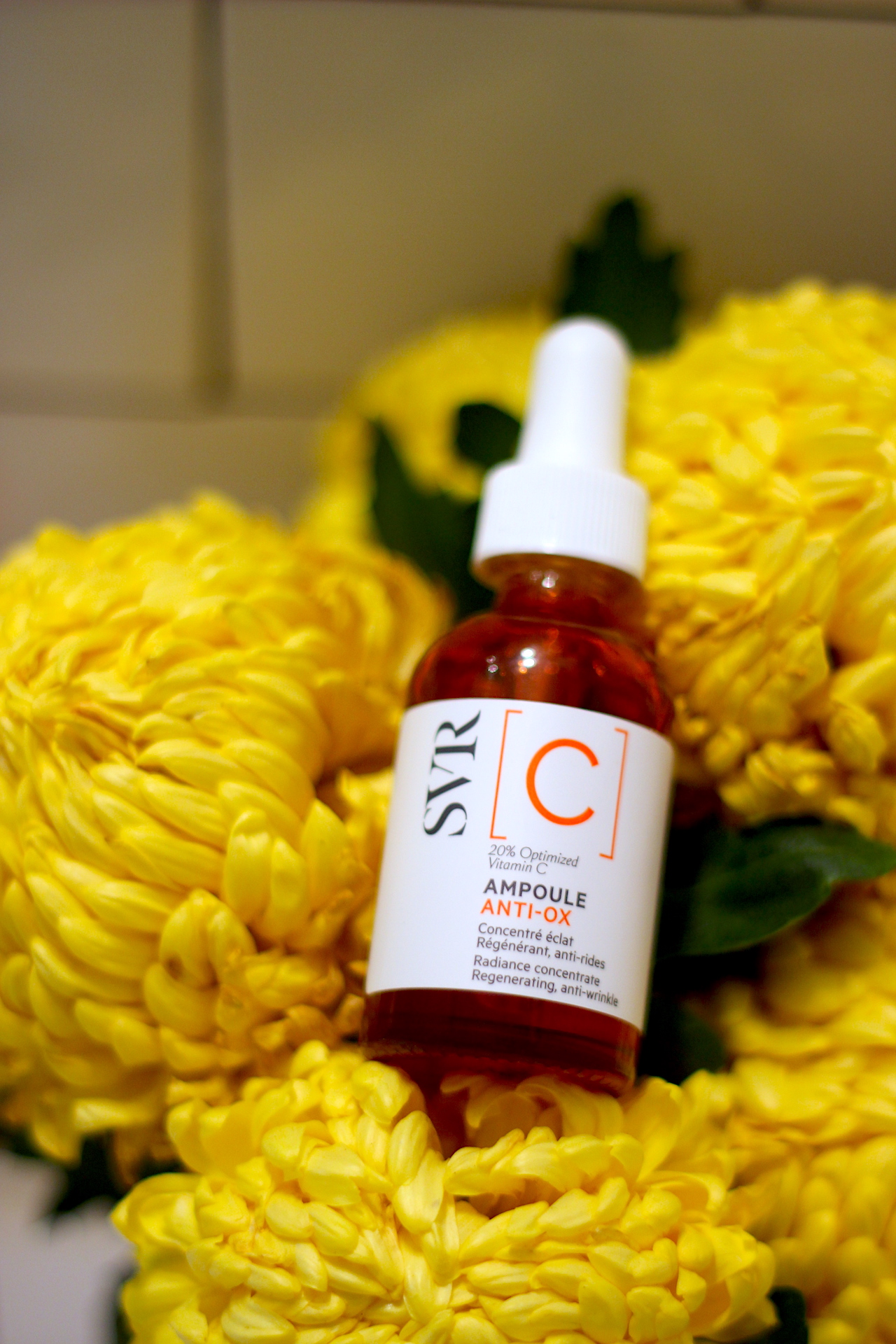 Effects on my skin
After a week of consistent use, I can see a difference in my skin – my skin tone is definitely more even, my breakouts are healing quicker (hands up if you're also suffering from maskne?) and any dark marks left behind are also fading faster – and, considering nothing else in my routine has changed, I can only put it down to this.
A note about optimised Vitamin C
So, by this stage, you can tell that it's definitely a product I approve of. But, if like me, you're new to the world of Vitamin C, there's an additional point I wanted to raise here, that I find sets this serum apart from others.
It contains optimised Vitamin C, which might not mean much from the outset, but once you start researching Vitamin C serums, you'll discover that while it's one of the most effective ingredients you can incorporate into your skincare routine, it's also one of the most unstable. So, optimised Vitamin C means that it is more stable and more effective, for longer – so you don't have to worry about your serum degrading over time.
Note: I received the ampoule at no cost for review purposes. All views and images are my own.