A lazy weekend morning enjoying brunch on a blanket under the trees of Steenberg? Sign me up.
The older, slightly more mature sister to Steenberg's BistroSixteen82, Tryn continues to surprise and delight with offerings you didn't know you needed – but, are very, very glad to find.
For example, did I know that I needed to enjoy homemade granola with berry coulis on a blanket on the soft grass? No. Am I very glad that this is now an option, together with their MCC and a phenomenal flat white, yes, yes I am.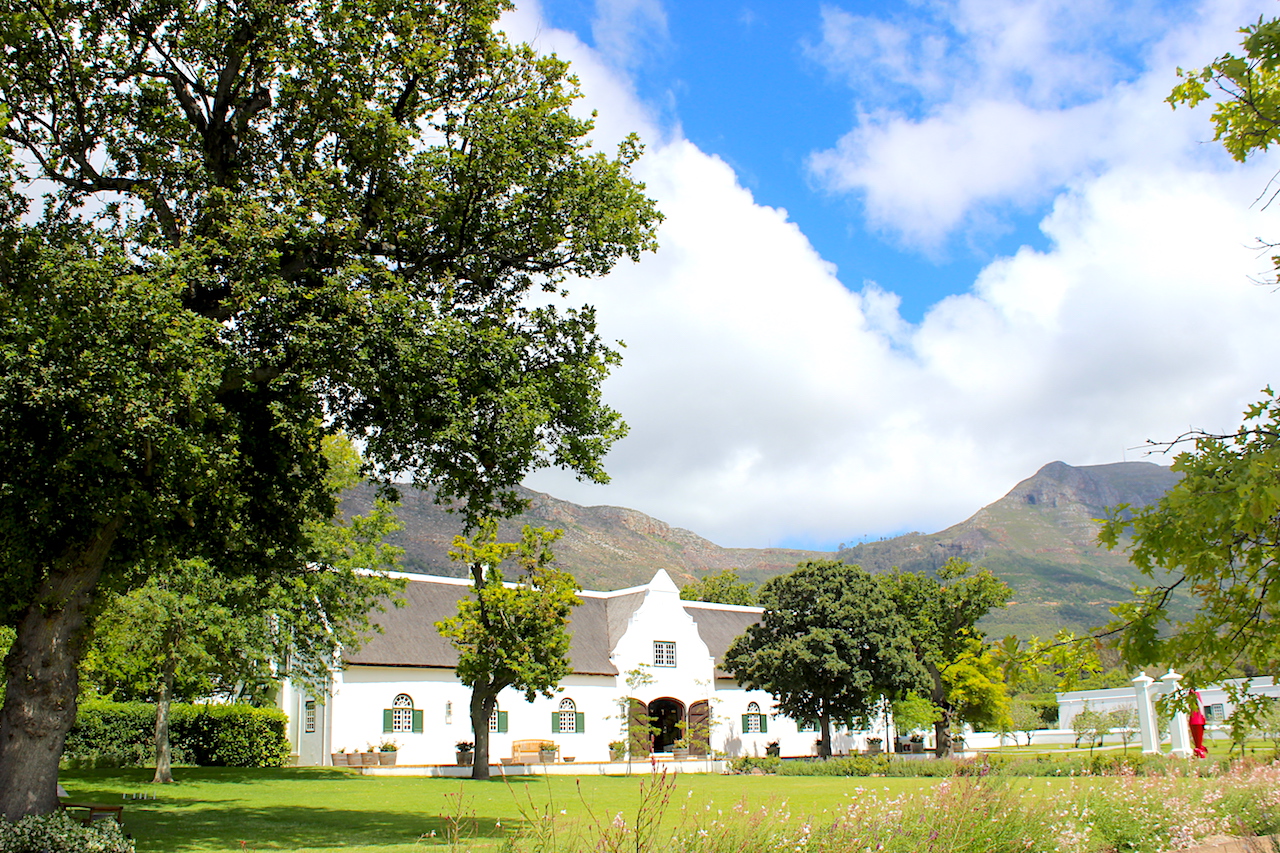 The Brunch al fresco is one of Tryn's newer dining options, which also includes lunch al fresco, and a range of delicious-sounding at-home dining options, too (the Moveable Feast is on my to-do list this festive season).
And, while al fresco dining is a safer option for those particularly worried about physical distancing, their in-restaurant menu also remains a highlight – I can't recommend their pork belly enough from our last visit. But, now, let's get onto brunch.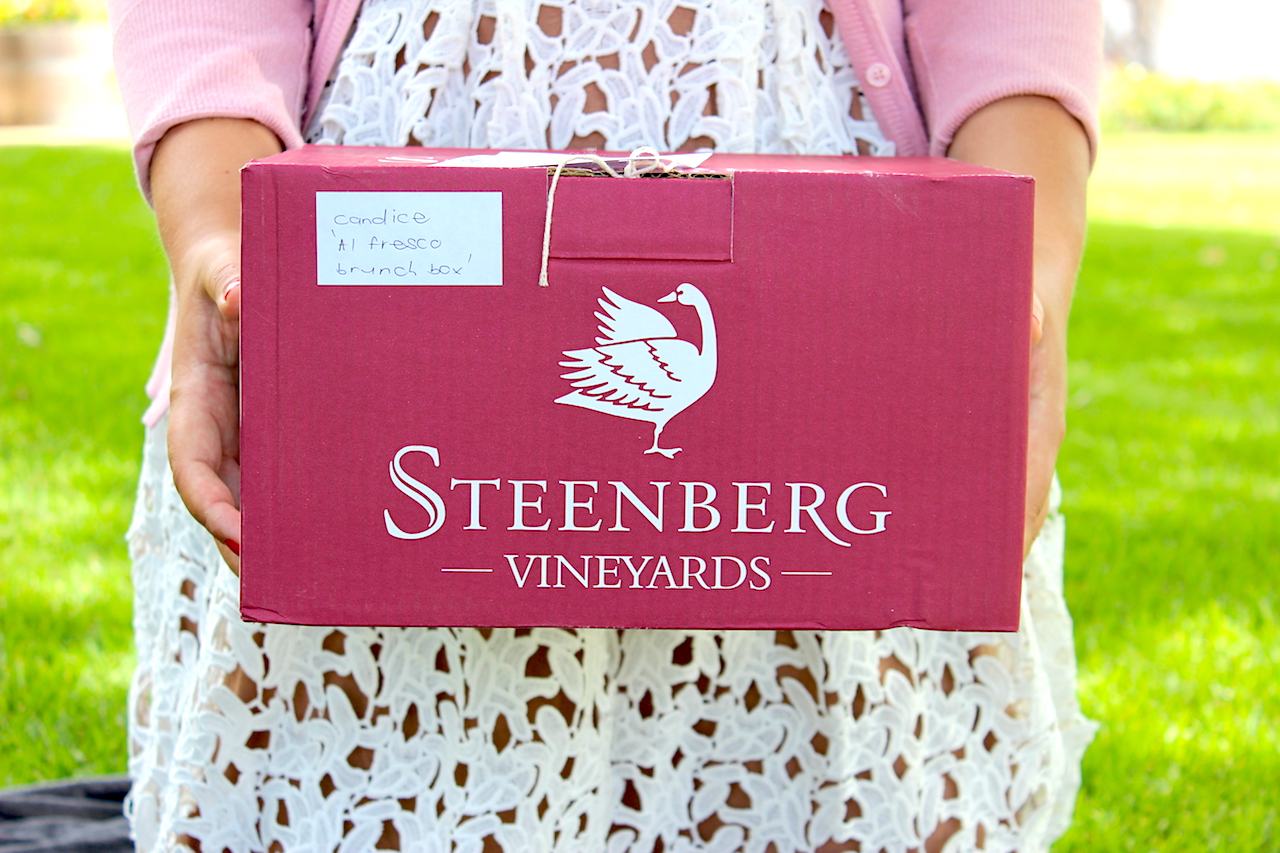 Enjoyed in the dappled sunshine, we feasted on a selection of brunch treats – including a sampling of their kids' menu, too. Inside tip: The kids' menu includes what is likely the best brownie you will ever have in your life. When you place your order, I'd suggest begging and pleading that it's included in your box too. If we could have ordered 4 more to take home, we would have. Don't say you weren't warned.
But, back to the adult treats – considering I'm not normally a fan, the homemade granola totally won me over. I won't go as far as to say I'm a convert, only that I love Tryn's granola. And likely no others. The perfect balance between crunchy and chewy, it was a surprising highlight for both of us, as we lazed with our coffee under the trees.
We then got into the serious business of brunch – homemade ciabatta, croissants, pastries, cheese, charcuterie – the good stuff. And, when you have products and ingredients that are this good, there's no way you can go really go wrong. We spent a good hour or so working our way through various combinations of cheese, charcuterie, croissants, butter and ciabatta – if that doesn't sound like the perfect weekend morning, then I don't know what does.
It's worth noting that the portion sizes are deceptively generous – try as we might, we weren't able to finish our treats – and the team was kind enough to offer that we take our unfinished morsels home with us to enjoy later. Which, of course we did.
The al fresco brunch box costs R350 for two people and consists of:
Nut and seed granola with Bulgarian yoghurt and berry compote, charcuterie, cheeses, croissants, danishes, ciabatta and fresh juice.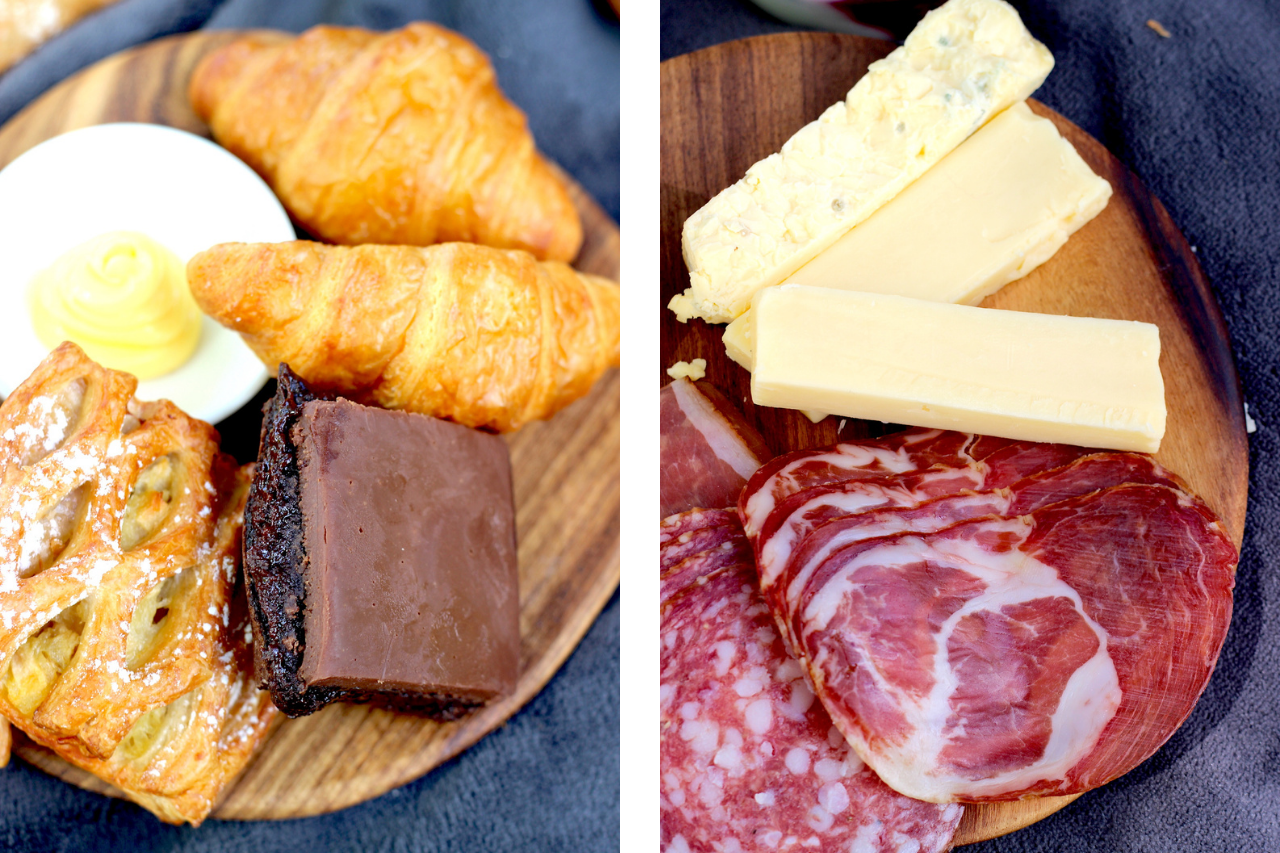 The al fresco dining option is available for lunch and brunch, seven days a week – and is the perfect physically-distanced treat to add to your festive activities this season. Booking is essential.
We enjoyed our meal as guests of Steenberg. All views and images are my own.
Steenberg