This month's Come Wine With Us dinner took place at HQ in Cape Town. Known for their legendary steaks, the dinner was paired with KWV wines – and also with Lindt chocolates which were enjoyed with a wine pairing before dinner.
We were luck to have Izelle van Blerk at our table – the KWV Wine Maker, who was also responsible for the Jean Taillfert Shiraz we loved so much at Laborie.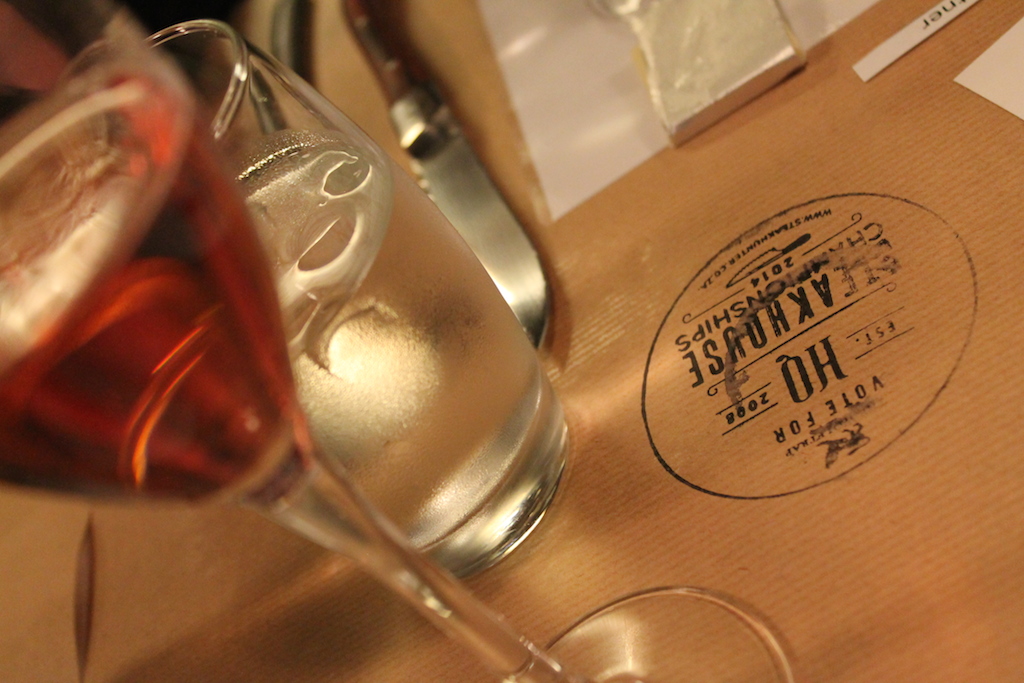 Having recently enjoyed KWV wines under the Laborie label, we were keen to find out more – with their Sauvignon Blanc turning out to be a surprising favourite for the evening – paired with Lindt chocolate? Even better.
Onto the food – HQ only serves three dishes : steak, chips and salad. When I read we were having salad for starter, I was a little disappointed – along with soup, I see it as the ultimate 'starter cheat'. However, when it arrived and I tucked in – delicious. The mustard dressing was an absolute winner, the combination of cos and Iceberg lettuce was delicious, topped with a very generous heap of Parmesan. I could have easily had this as our meal for the evening.
Our mains were 'steak and chips' – described by HQ as 'Our free range sirloin, sourced from Namibia and Botswana, is perfectly grilled to your taste and lightly covered with our signature Café de Paris butter created from 18 ingredients.' The chips were great – thin, light and crispy – but the steak was a bit disappointing. A little overcooked and tough, I expected more from a restaurant for whom this is a signature dish. Admittedly, there were 60 of us being fed at the exact same time – but still, up your game, HQ.Dessert was a Gorgonzola mousse with poached pear and tuilebiscuit – all done rather nicely, and paired with a KWV Sherry- perfect end to the meal. If you are ever in any doubt about the fantastic value for money Come Wine With Us gives you – a chocolate and wine pairing and three course dinner with wine costs R230 pp.
Note : We enjoyed this meal as guests of Come Wine With Us. All images and views are my own.