Our original plan was a beach resort holiday in Zanzibar. Fly in, 7 nights of cocktails and sun tans, and then fly out. However, I quickly realised that we'd have to dedicate some time to Stone Town, so added three days in the capital onto our itinerary.
I arranged the logistics of our trip through a travel agent, who recommended Tembo House Hotel for our two nights in Stone Town. It wasn't one that had initially come up in my research, but after reading up on it online, I was happy with their choice, and booked it. Now, with hindsight, I can tell you it wasn't just great – it was absolutely perfect. Here's why.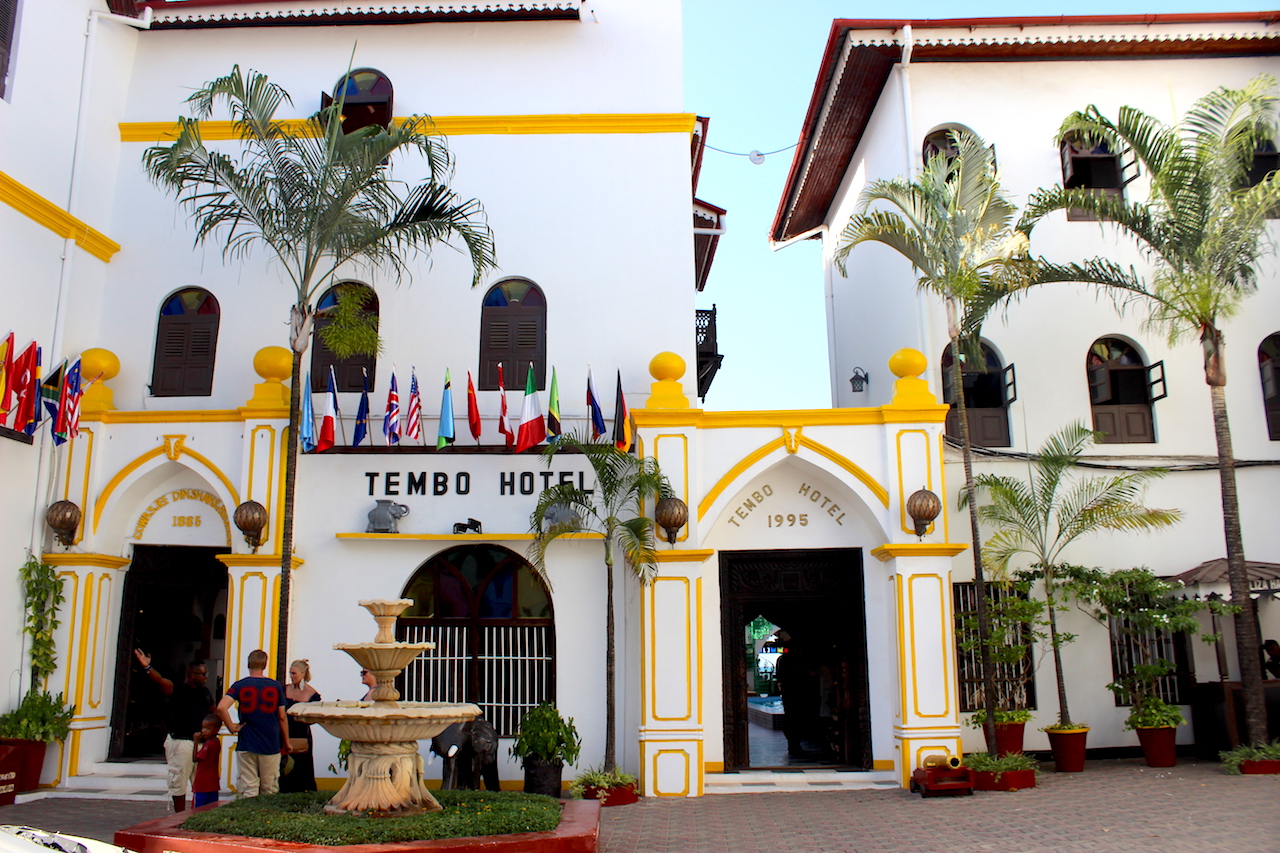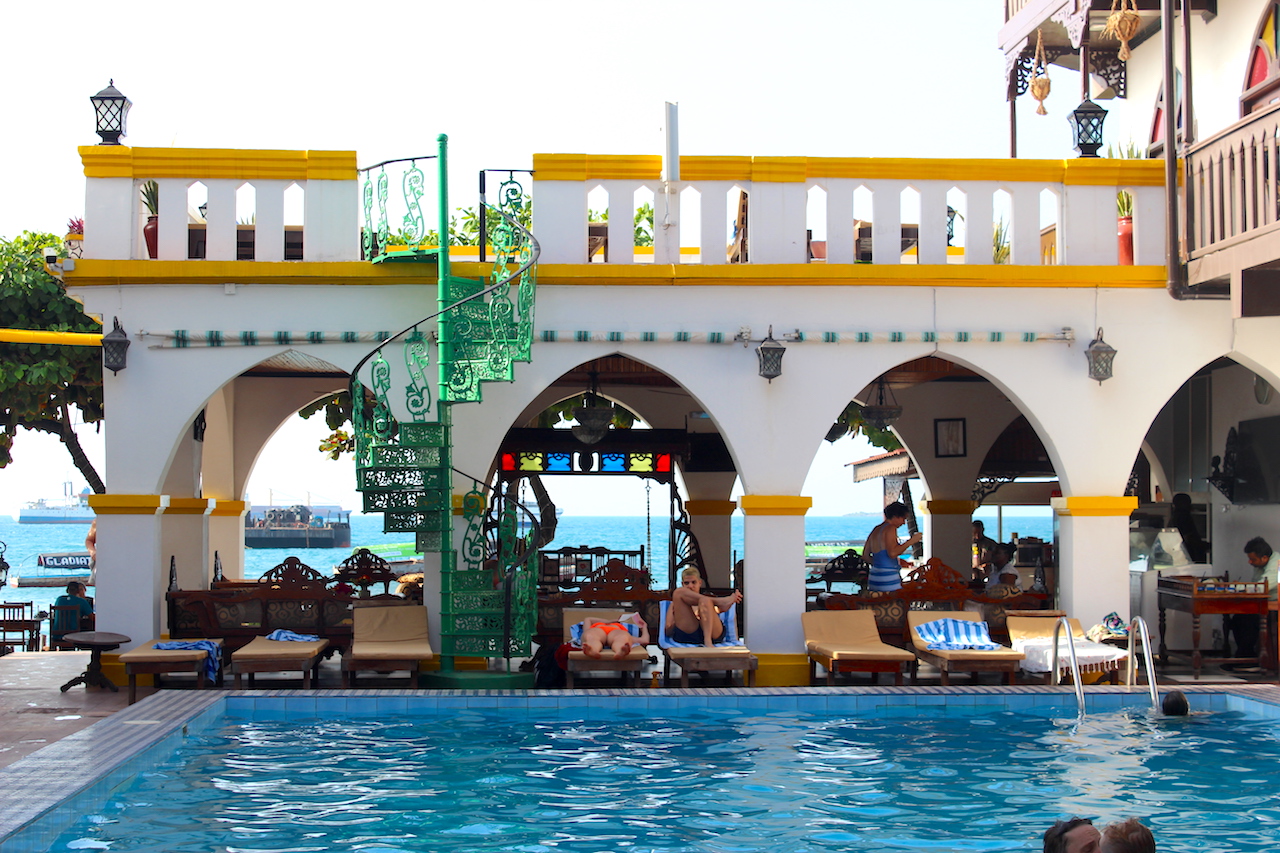 Tembo House Hotel isn't just in the heart of Stone Town, it's also one of the few that are directly on the beach, too – a rare combination given in the town. We used the hotel as our base as we explored the town for three days, and nothing was more than 300m away from our hotel – including the famous Fordhani Gardens and old city fort.
And, when you need to take a break from exploring, the hotel's facilities are exactly what you'd want on a tropical island – a large swimming pool, multiple areas dotted with sun loungers, and outdoor lounge and restaurant, and a private beach.
The rooms were fantastic, with comfortable beds – all the beds we saw during our time on the island had four posters, with a wrap-around mosquito net – a seating area, air conditioning, safe, private balcony and a bathroom with a hairdryer.
Turn down service often includes a replenishment of bottled water – as your'e not advised to drink the tap water – and a fresh spray of mosquito repellent around the room, for peace of mind. Although, and I'll touch on this again, we saw one solitary mosquito during our eight days in Zanzibar, and did not get bitten once.
We spent the first night in a triple room – with three large beds – which, was a little strange, but we made the most of it and monopolised one bed each (and, slept like babies, I might add). I think this might have been due to a reservation mix up, but we really didn't mind that much – however, the following night we were upgraded to their ocean-front Tembo Suite – with the waves barely 5m from our window. Both rooms were fantastic, and I think it would be impossible to go wrong, no matter which room category you chose.
A note about the layout of the property – we stayed at the Tembo Hotel, but there is also the Annex and Apartments, which are slightly separate. I recommend the hotel, but can't comment on any of the other accommodation options, as we didn't tour them. Just be sure which section you're booking.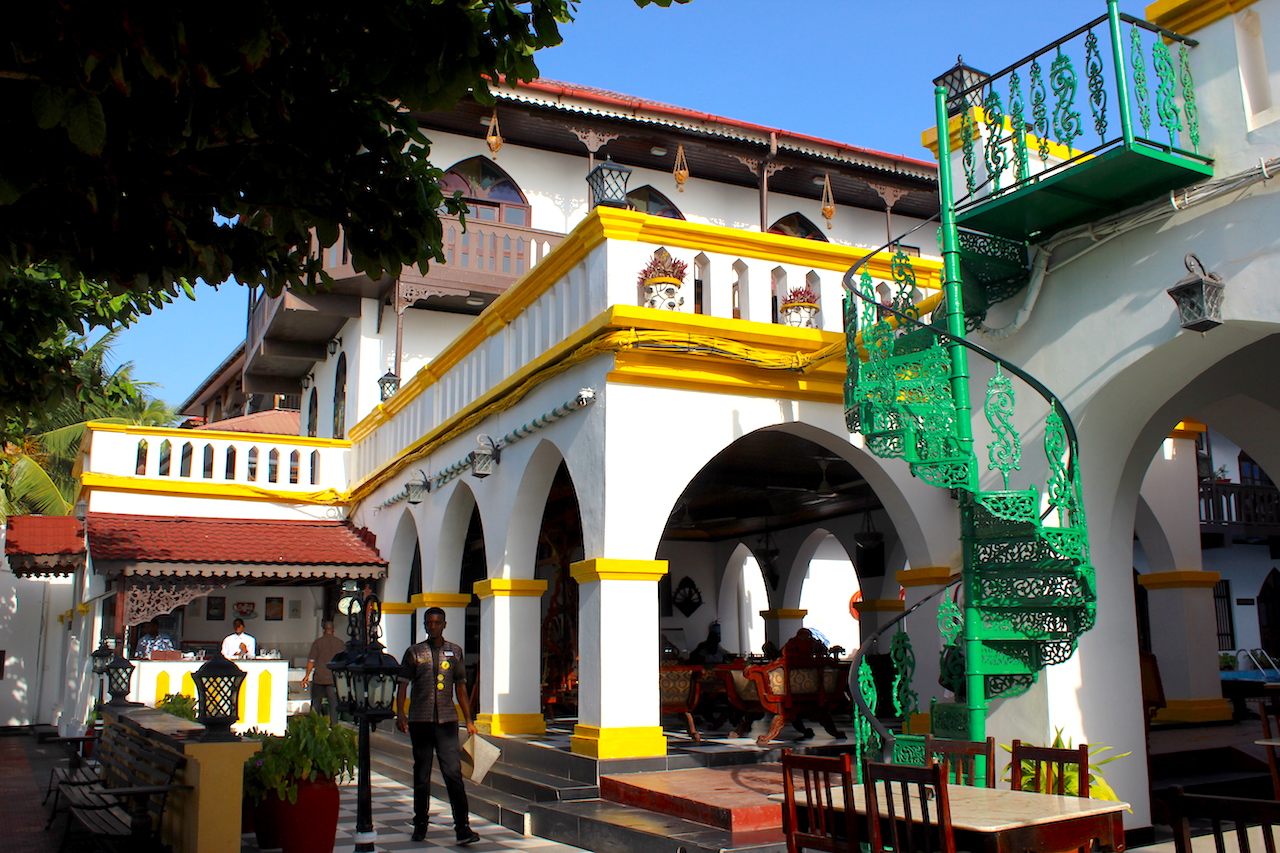 We arrived at the hotel on Thursday late afternoon, unpacked, had a shower – and wandered straight into Stone Town to start exploring our surroundings, not venturing too far, but still managing to get pretty lost. We bought a coconut to sip on as we wandered, and it was really quite magical – but, then again – I think you'll find magic everywhere you wander in Stone Town.
We headed back to the hotel for a swim, and saw a poster for a dinner special – 4 courses for $15 (about R204), which is better value than you can find in Cape Town. A side note – I found all food and drink in Zanzibar to be exceptionally reasonable, with all cocktails we saw under R60, an incredible seafood platter for two for R340 and a number of multi-course dinner options around the $15 mark.
We enjoyed dinner at a table under the trees, fairy lights twinkling as the waves crashed barely meters away. Feasting on an Asian-inspired seafood salad, peppered green banana soup, whole fish stew and local fruit salad with pistachio ice cream. I think it's safe to say that I fell in love with Stone Town within hours.
A note that Tembo Hotel doesn't serve alcohol, but there's a bar and restaurant right next door if you're desperate for a drink but, to be honest – it was so hot, hydration alone is quite a priority, so we were more than happy with just drinking water.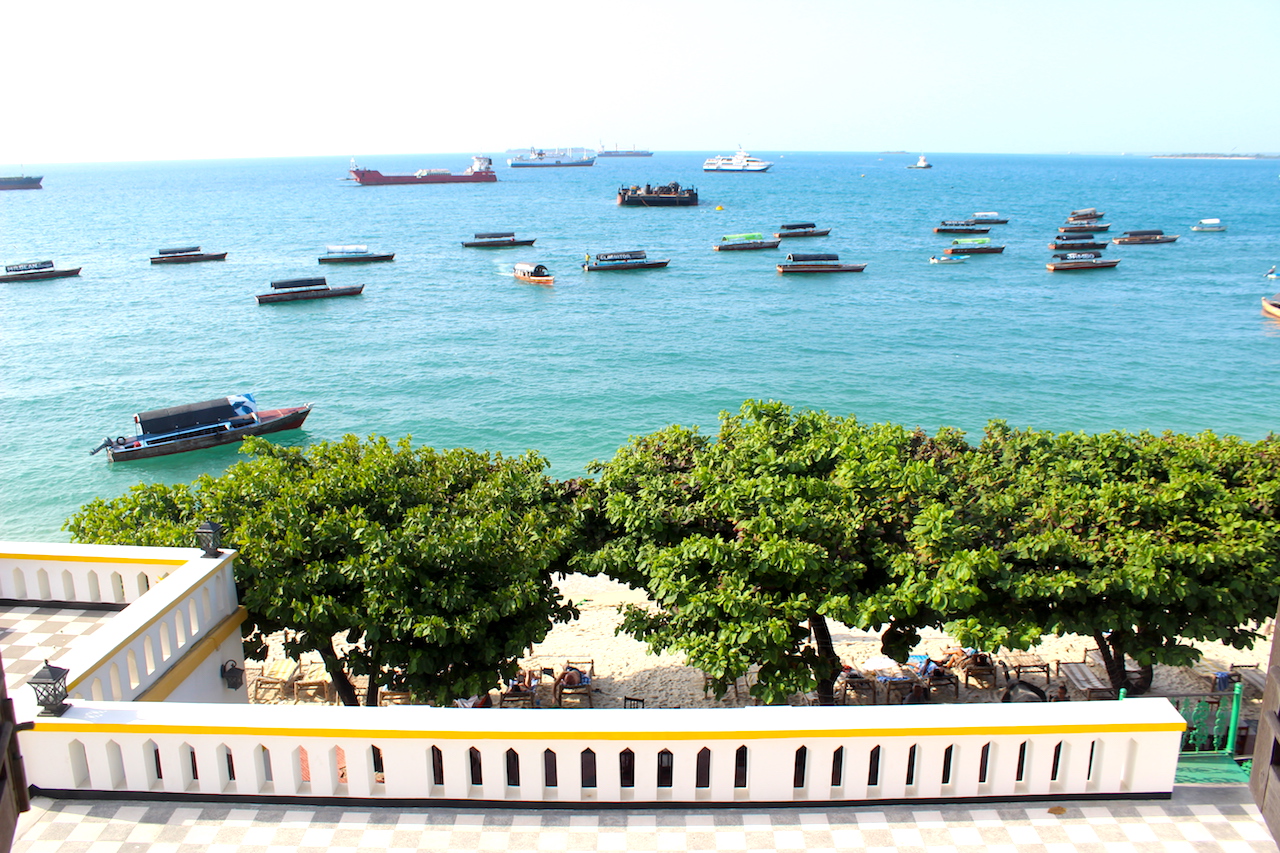 As the sun sets, you'll see local boats anchor in the waters in front of the hotel, and local kids try their hand at acrobatics in the water – I love that it never felt like a place reserved for tourists, it was more that you were afforded a glimpse into local Zanzibari life – which was an absolute privilege.
Breakfast was an assortment of culinary inspirations, from gently spiced lentil curry to eggs and omelettes, fresh fruit and mandazi, best described as an East African beignet – which Luke and I both took an immediate liking too. Tembo Hotel also introduced us to "local coffee" which was subtly spiced and incredible, but not something we could find anywhere else we looked.
In terms of rates, the Deluxe Suites currently range from $220 – $240 per night, and the Triple Room for $200 to $210 per night, including breakfast. And, considering the hotel's location and facilities, I can't recommend Tembo House Hotel highly enough.
Keen to read more about the island? View the rest of my Zanzibar posts here.
Note: We paid for our stay in full. A review was not expected or requested. All images and views are my own.
zanzibar