A few weeks ago, we were invited to dinner at a boutique hotel in Constantia, with the promise of an Asian-inspired feast.
And, not far from home, we were keen to drive through the suburb's lush greenery for a little mid-week adventure – particularly because I'd never heard of Purple Rayn – the property on which the Phantom Taste Room is situated.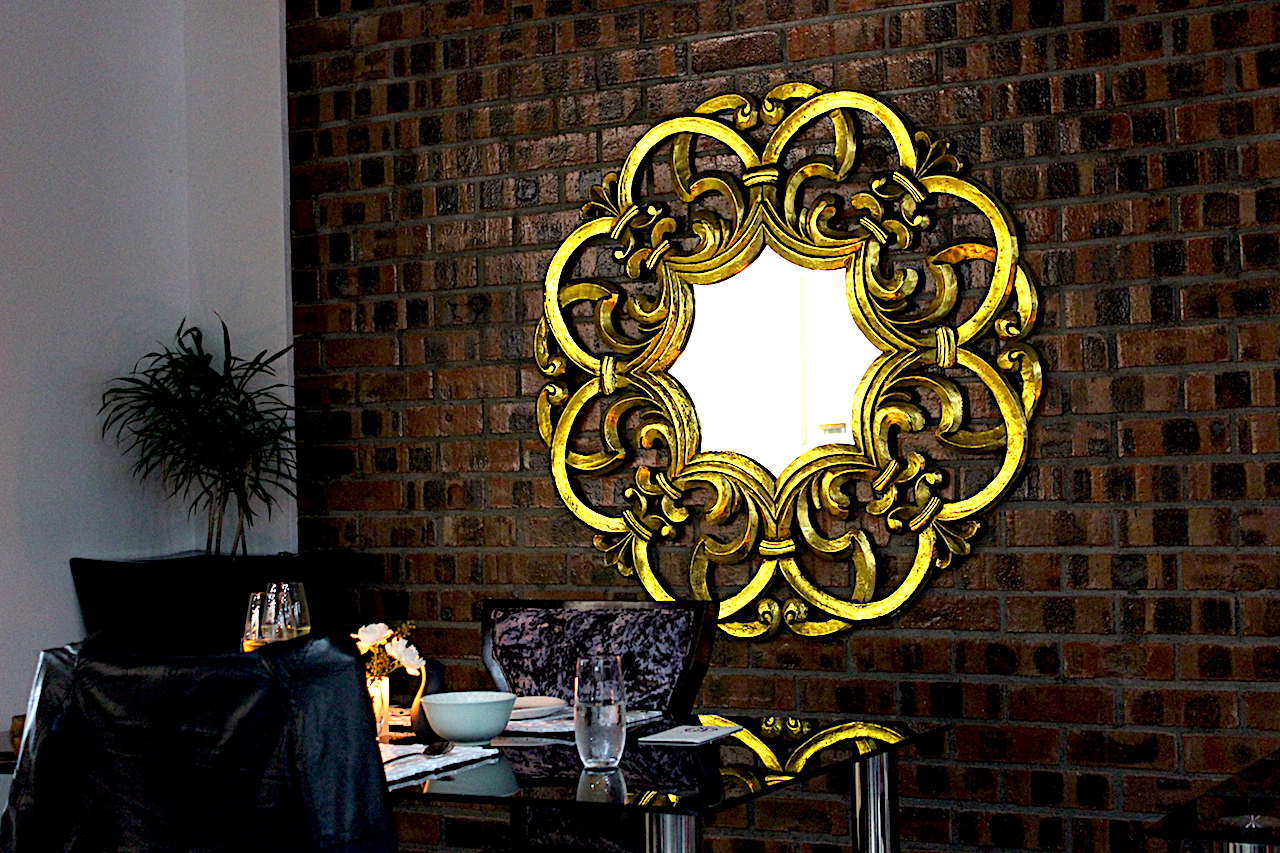 After first feeling a little silly that I didn't know my local neighbourhood as well as I should – I felt better as soon as we arrived, and discovered that it had only opened a few weeks earlier. And, while it's nestled just below Cecilia Forest and a little hidden from sight, you quickly realise it's an expansive property as soon as you head through the gates.
Home to three dining venues, a spa and 12 luxurious suites, set over multiple levels – we only saw a glimpse of the entire property's offering, as we were quickly ushered to the bar for a glass of MCC as soon as we arrived for dinner. I suppose, a peak into Thursday night priorities – as we watched the sun set over the trees, from our restaurant perch. I do hope to return in the day time to see what else the property is hiding, as I sense there is more to it than meets the eye.
But, now – onto the food – the reason we were there. The restaurant is fairly intimate, and open to in-house guests and visitors, and is under the leadership of Chef Warren Carney, who lists La Colombe, the Madame Zingara Group and Home Town as some of his previous experience, with a good amount of time spent in South East Asia, too. The menu is concise, featuring a blend of Asian and local influences, in a style that is best shared – so, more along the lines of sharing a few smaller plates between two people, than a traditional three course meal.
It was an evening of firsts – both with the property and chef – so, we had no expectations and went with a pretty open mind. But, I will admit we were impressed from the start.
The evening began with a DIY mayonnaise and bread course, which could have just come across as gimmicky, except for being so darn delicious. Confit egg yolk with grated Parmesan, vinegar, mustard and a touch of truffle became a delicious dipping sauce for the soft, toasted milk bread, once whisked with your fork. Dishes followed and a furious pace and included ostrich tataki with ginger, coriander, coffee and carrot, "Diwali" oysters, yakitori quail, sweet and sour chickpea dhal and miso dashi with ramen noodles – to give you a taste of the style of food you can expect.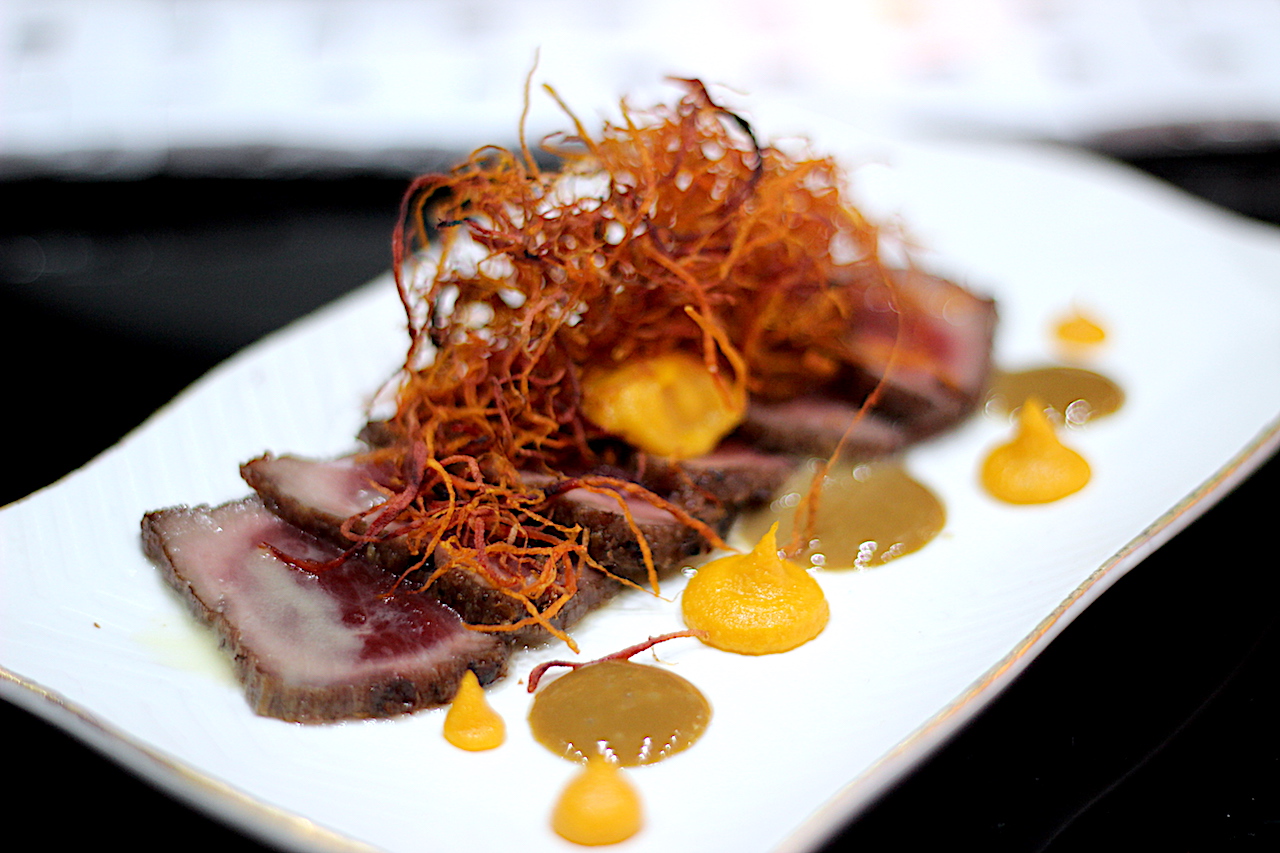 Everything was, without exception, delicious. There were a few dishes I loved more than others, including the chickpea dhal and coconut panna cotta – the latter having one of the best textures I'd enjoyed in recent memory – and, while we did give a few comments and feedback throughout the evening, it was more down to personal preference than any fault of the kitchen.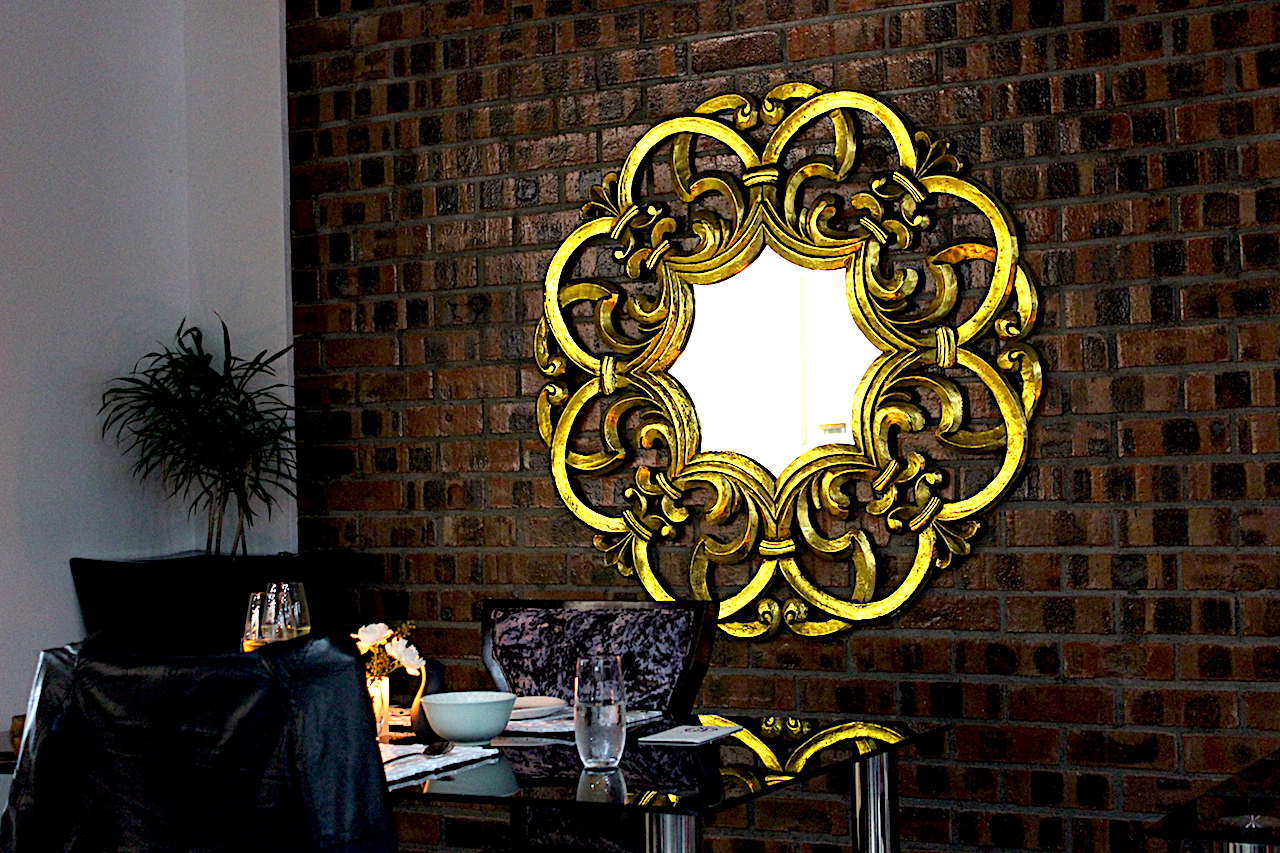 Our meal was accompanied by Lourensford Wines, who were the featured winery at the time, with their Limited Release Chardonnay proving to be my dining BFF, while Luke stayed close to the SMV – which, we always knew was going to be a winner.
After dinner, we headed upstairs to their casual function venue, where we enjoyed a post-dessert wine and chocolate pairing and had an opportunity to casually chat to the owners and chef over a glass or several. And, I will add here, that I think this space is perfectly suited to after work drinks or private functions – as, it has the ability to turn into a party at the drop of a glass of Chardonnay.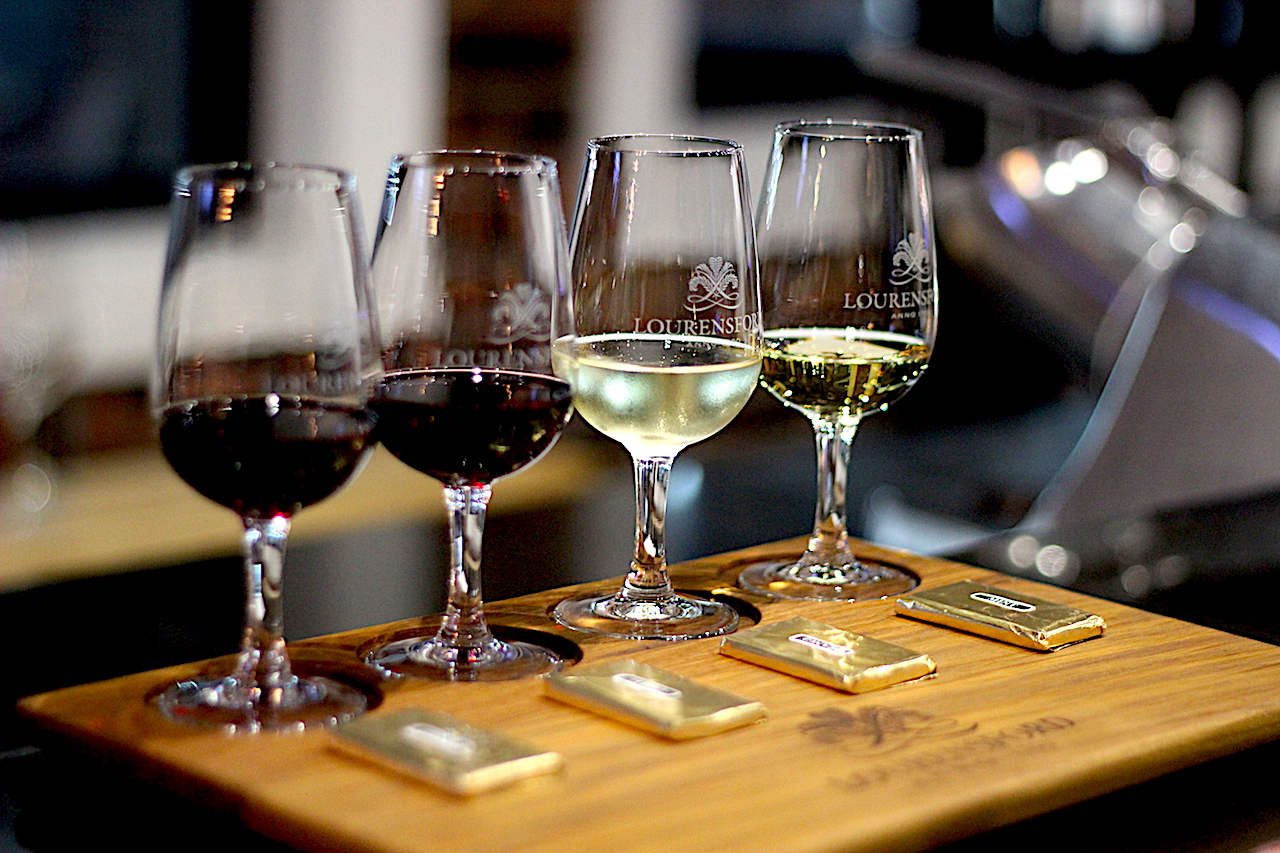 It was a properly fun evening, thanks to the company as much as the food, wine and beautiful space – and, I'm thrilled to have found a new spot in the 'burbs. Here's to many more evenings at Purple Rayn.
Note: We enjoyed our meal as guests of Purple Rayn. All views and images are my own.