We were invited to experience the new Gourmet Picnic at Warwick Wine Estate this past weekend. Excited to spend an afternoon in the winelands, we headed out this past Sunday with high hopes.




We arrived at the estate, enjoyed a cappuccino before being seated in the Forest Courtyard. Warwick has many options for you to enjoy your picnic – in one of the picnic pods dotted throughout the estate, on the lawns in front of the late – or really, anywhere you choose. The tables were gorgeous – whitewashed and dotted with local fynbos.
We had a little wine – the new wooded Chardonnay, The White Lady, is amazing – before tucking into our picnic crates.
Warwick is an estate where you could easily spend the entire day – between the picnic (food is made to last you over 3 hours), wine tasting options, boules to play – and of course, the legendary wine safari – it may be hard to force yourself to leave. The estate is also exceptionally child friendly – with water features and a jungle gym just for the little ones and a special picnic menu for them too.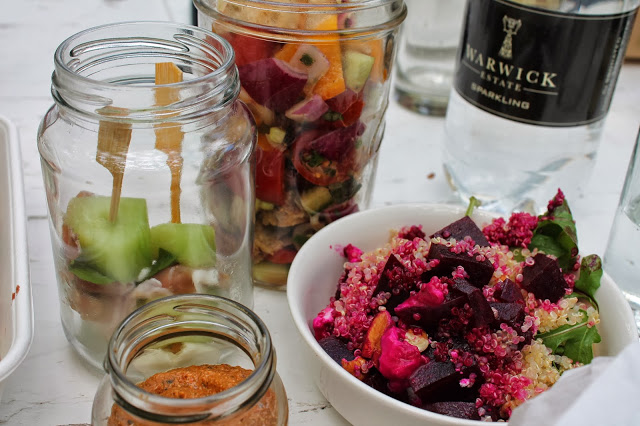 Now, onto the food. We'd been to Warwick for a picnic before and were very pleased with the meal – I was interested to see how they'd 'upped their game'. Goodness, I don't know how – but they have. From the small details -glass and recyclable containers and napkins and moveable picnic tables on the grass area – to the actual food – it was faultless. The picnic is R350 for two people – and we had leftovers. There is a vegetarian option available. Our Gourmet picnic consisted of:
Ciabata
Pickled beetroot, pecan nut, goat's cheese, quinoa and wild rocket salad
Gazpacho salad with chilli and garlic dressing
Grilled beef tagliata with aioli and truffle oil
Mediterranean pesto
Proscuitto, melon, bocconcini and basil skewers
Ricard Bosman coppa
Forest Hill baby grand brie
Healey's Mature Cheddar
Loved Ponies Three fruit marmalade
Vanilla cheesecake with mixed berry compote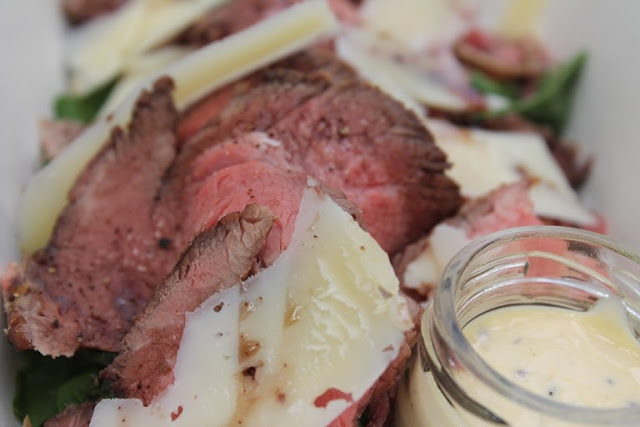 Food, company, attention to detail – and the discovery of their new The White Lady wooded chardonnay – made it a rather perfect afternoon in the winelands. Thank you to Warwick the invitation to Mike Ratcliffe for hosting us for the afternoon.