Confession: We've never been to Elgin. We've driven through, obviously, but it's always been en-route, generally to Hermanus. Subsequently, we've been wanting to visit Old Mac Daddy for years, but only tend to remember when we're driving past, to somewhere else.
Luckily for us, as part of a celebration with Leopold 7, we were given the opportunity to finally experience this country gem. Set on a working farm in Elgin, Old Mac Daddy is a destination, more than a simple accommodation spot. Activities range from water sorbing, archery, kayaking and mountain biking – not to mention South Hill Wines, which is only a few meters away.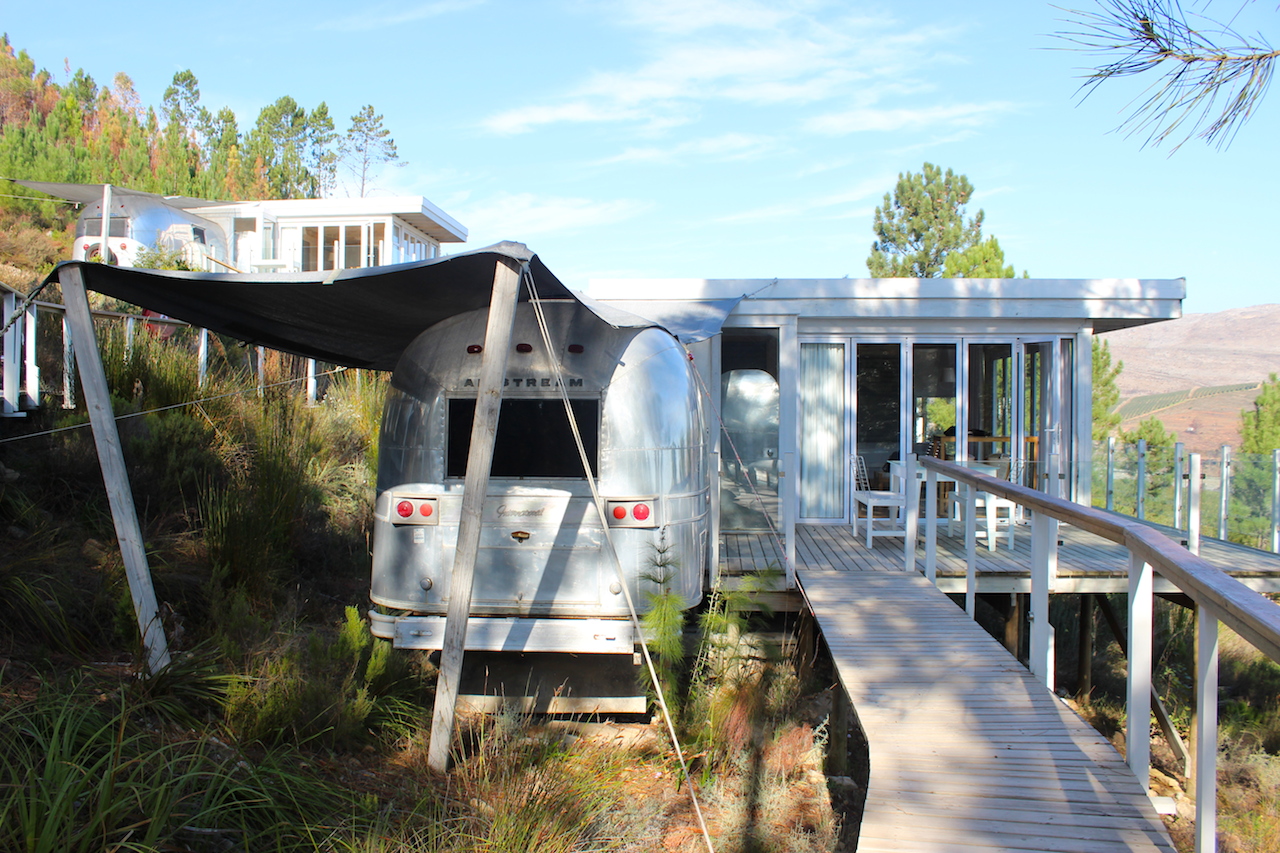 Old Mac Daddy is famous for its refurbished trailers, which form the focal point of their 12 'rooms'. Airstream trailers have been converted into bedrooms, to which a lounge and bathroom have been built. Each has its own unique theme – we stayed in Mills & Boon. Due to its mirrored ceiling (yes, really) and plush pink and purple interior, it was a bit of a nightmare to photograph, but you can view images from inside all trailers here.
I initially thought that the entire "suite" would be in the trailer, so was thrilled to see there was an enormous, separate lounge area attached. With a table, complete with bar stools and two large couches, you could easily sleep two extra people there. Or, when the rain is pouring down, whip your duvet off the bed and watch the rain drops.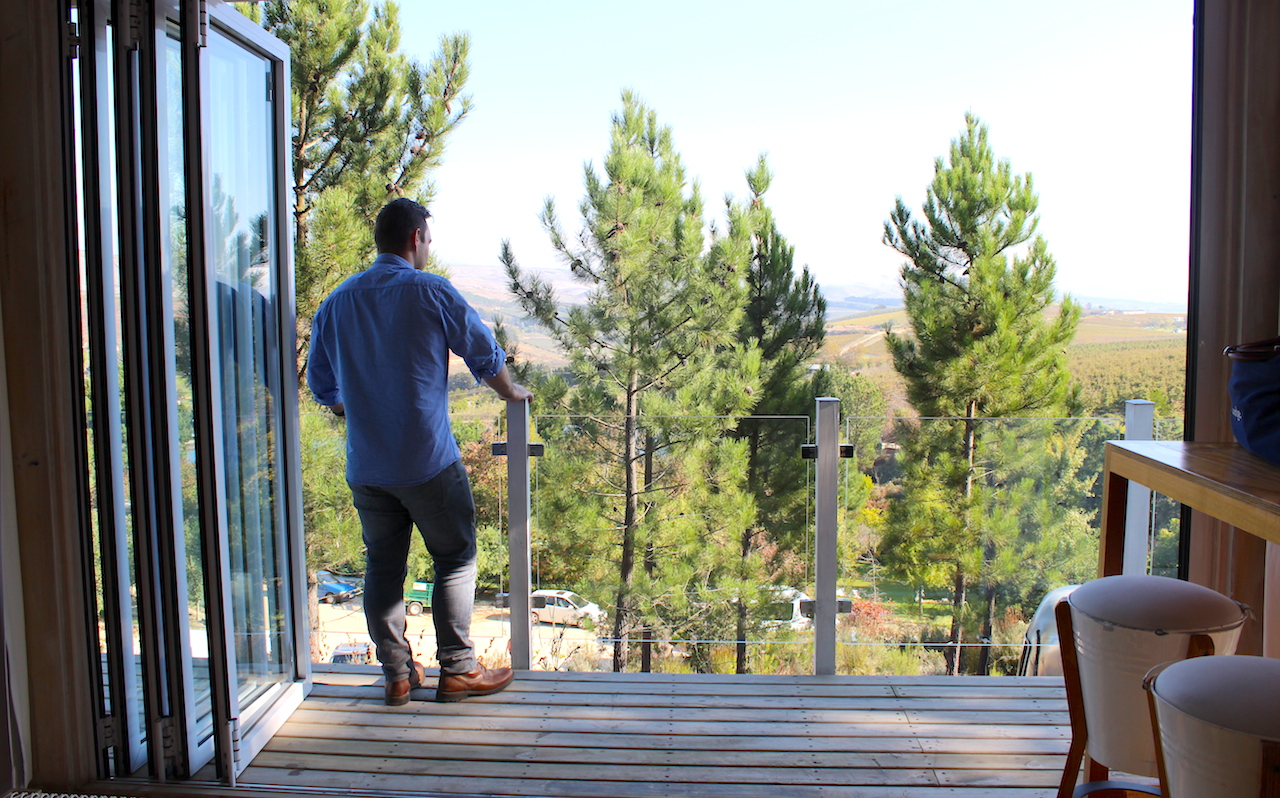 Old Mac Daddy seems like the perfect escape. The views are sweeping, and incredible. We woke up to trees shrouded in mist and the sounds of birds in the trees. Cell reception is spotty, at best – and there is no TV.  I could think of few better places to hole yourself up and finally read that book.
The bathroom was surprisingly spacious (although, no bath). The shower was hot, with great pressure, and featured organic, biodegradable amenities. There's a little gap at the base of the shower where you can watch your water drip into the ground below. So, if you bring your own toiletries with you, try and keep this in mind, and be kind to the earth.
While it's the perfect place to curl up with a book and hot chocolate in winter, Old Mac Daddy is made for summer adventuring. With a lake, and small beach and an assortment of water and mountain sports and activities, it's a dream for those who are in need of a little fresh country air. Some of our party was brave enough to try the pool. Us, not so much.
Our one-night stay was a whirlwind tour – there's so much more that we simply didn't have time to see. However, it was a good peek into Elgin, and has given us the incentive we needed to plan an actual trip to explore the valley. Have any gems we should add to our itinerary? Let me know in the comments below.
Note: We enjoyed our stay as guests of Old Mac Daddy. All views and images are my own.