As part of our Franschhoek weekend, we wanted to try at least one restaurant we hadn't been to before. When the opportunity to visit Mont Rochelle's Country Kitchen arose, we knew we were on to a winner – as an added bonus, it was less than 2km from where we were staying at the Franschhoek Boutique Hotel.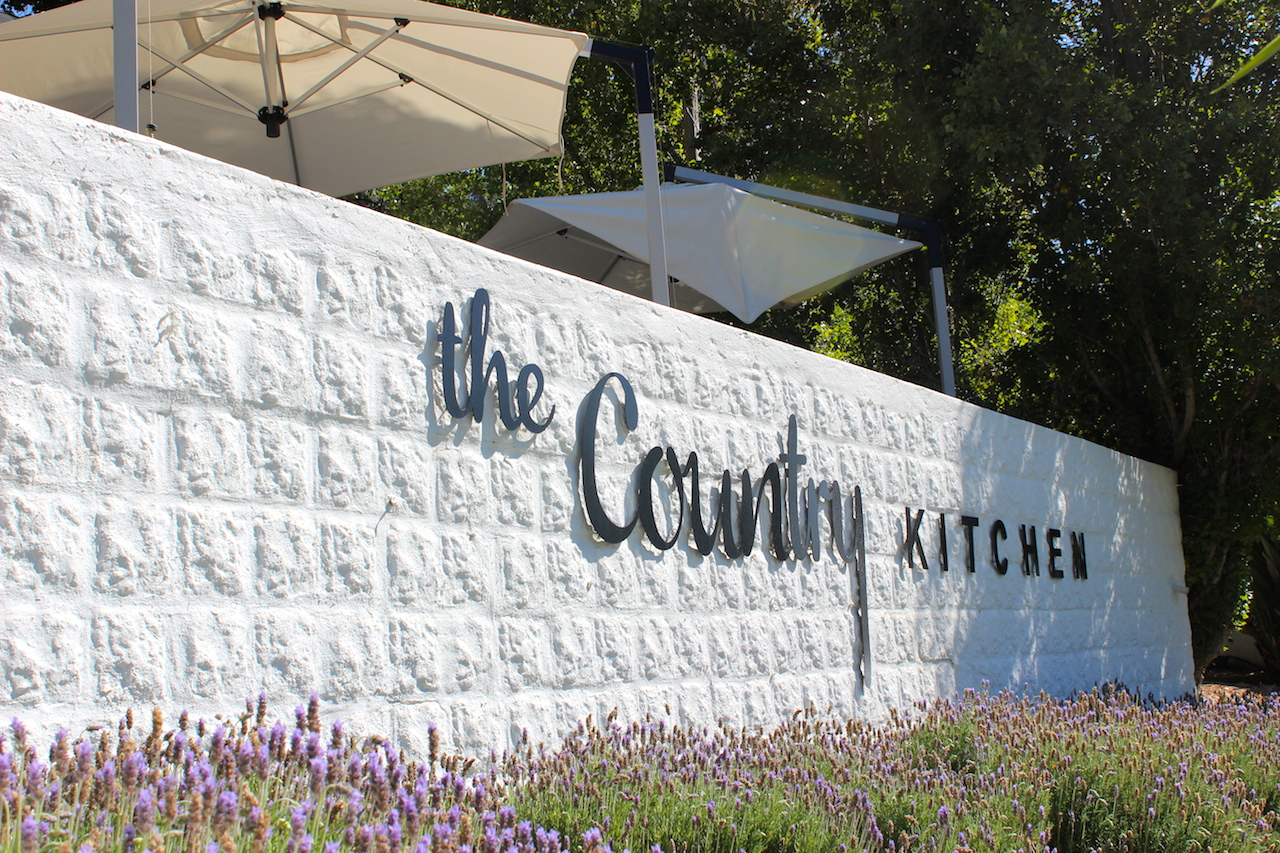 As with pretty much all of my restaurant visits these days, I sent an email a few weeks beforehand, letting the team know I was vegan, but that I was more than happy to pick, choose and amend from the existing menu – which looked rather vegan friendly – if they'd be happy with that. They not only said that I could do that, but came back with a carefully crafted, three course vegan menu for me to choose from, if I'd prefer to do so. Blown away.
The menu they sent through looked so good, that I simply had to take advantage of it – and goodness, am I glad I did. We enjoyed a bottle of the Mont Rochelle Chardonnay with lunch – and by bottle, I mean that we finished it.
"A luscious and expressive nose of peaches and orange zest is well balanced with intelligent vanilla-oak flavour. A full and rich mouthfeel abounding with flavours of butterscotch and lemon rind is supported with a clean crisp acidity."
A rare feat for us, but I'll blame it on the extraordinarily warm weather and exceptional wine. Try and get your hands on a bottle.
Luke was able to order whatever his heart desired from the standard menu, choosing the  rosemary crusted ostrich carpaccio with Peppadews and drunken Pecorino to start,  while I had potato scones with carrot and almond spread and a spinach pesto.
Luke's carpaccio was good, and a decent-sized portion for a starter. However, it was my potato scones that won this round. Incredibly flavourful, beautiful and so carefully crafted – it was a complete triumph of a dish. That the chef even thought to use dairy-free Orley Whip in the dip was amazing. I would happily have this dish any day of the week.
For mains, I chose the caramelised cauliflower steak, served with a lightly spiced tomato sauce, hand cut fries and a radish salad. As the other option on the menu for me was a form of ratatouille, I'm glad I chose the lighter option – as it was a scorcher of a day in Franschhoek. The cauliflower was well-cooked – I left the tough stalk behind – the sauce rich and thick, salad well-seasoned and chips, delicious. Portion size was again spot on. I was satisfied, but not stuffed, with enough room to eat dessert, comfortably.
Luke had the slow braised Wagyu beef brisket with whole grain mustard. All mains come with the options of two side dishes – he chose the sweet potato wedges and Lebanese chickpea salad. After his first bite, he let out a PG16-rated moan of pleasure. Not a cut that's often served in Cape Town, it was fork tender, rich and melting. He was in his meat-lover's element. The wedges were as good as expected, and the chickpea salad tasty – but I did expect it to come with a leaf of sorts – maybe rocket, or even flat-leaf parsley tossed through.
What I've noticed eating out as a vegan, is that most chefs tend to find desserts the trickiest to adapt. I have to stop myself sighing audibly every time I'm served plain fruit salad or sorbet as the 'obvious' vegan option. So when my menu read "pumpkin pie squares with cashew nut frosting and coconut ice cream" as dessert, my jaw nearly hit the floor. "Be calm", I told myself. "It could just be a hoax". But no, it wasn't. This was a real life, sweet, sticky, tasty, creamy dish of wonder. On my plate. It was simply phenomenal. And more than the actual dessert itself, the effort and care that the chef put into finding a vegan-friendly dessert and creating this is just astounding. High-five, Country Kitchen.
While Luke's ice cream was good – it was all he could muster after his hearty brisket – it paled in comparison next to my vegan dessert of wonder.
After lunch, we strolled through the grounds, making the most of the warm autumn day and relishing in our post-meal-high. We were back at our hotel in under five minutes, where we may or may not have put the air conditioning on full blast and had a nap, falling asleep with smiles on our faces.
Keen to explore more of the town? You can view my favourite things to do, eat and see in Franschhoek here.
We enjoyed our meal as guests of Mont Rochelle and the Country Kitchen. All views and images are my own.