While Franschhoek is still undoubtedly one of my favourite wine areas to visit, it's easy to fall into a rut and keep visiting the same places over and over. That's why I was so excited for this particular media trip – as I hadn't visited most of the venues before.
I was possibly most excited about the prospect of visiting La Residence. While we weren't able to spend the night, I was still keen on seeing the marble-raised bed that Elton John called home for a few nights, and the utter opulence that R14 000 a night can buy.
Described as "an exclusive sanctuary in the heart of the Franschhoek valley", I admit it was love at first site for me – all I needed was a glimpse of the fountain at the entrance and bicycles with baskets and I was sold.
Part of the exclusive The Royal Portfolio, founded by Liz Biden, La Residence is situated on a private 30 acre estate. Stepping through the imposing entrance hall, you are greeted with the view of a sparkling pool against endless mountains. To your left is more of the same, but with a private lake, where you'll spot a resident black swan and peacocks flitting on the lawn.
The hotel houses 11 suites, ideal for couples, while five vineyard suites offer privacy for larger groups. Each room has its own unique decor scheme, tied together by original artworks, French and Asian themes.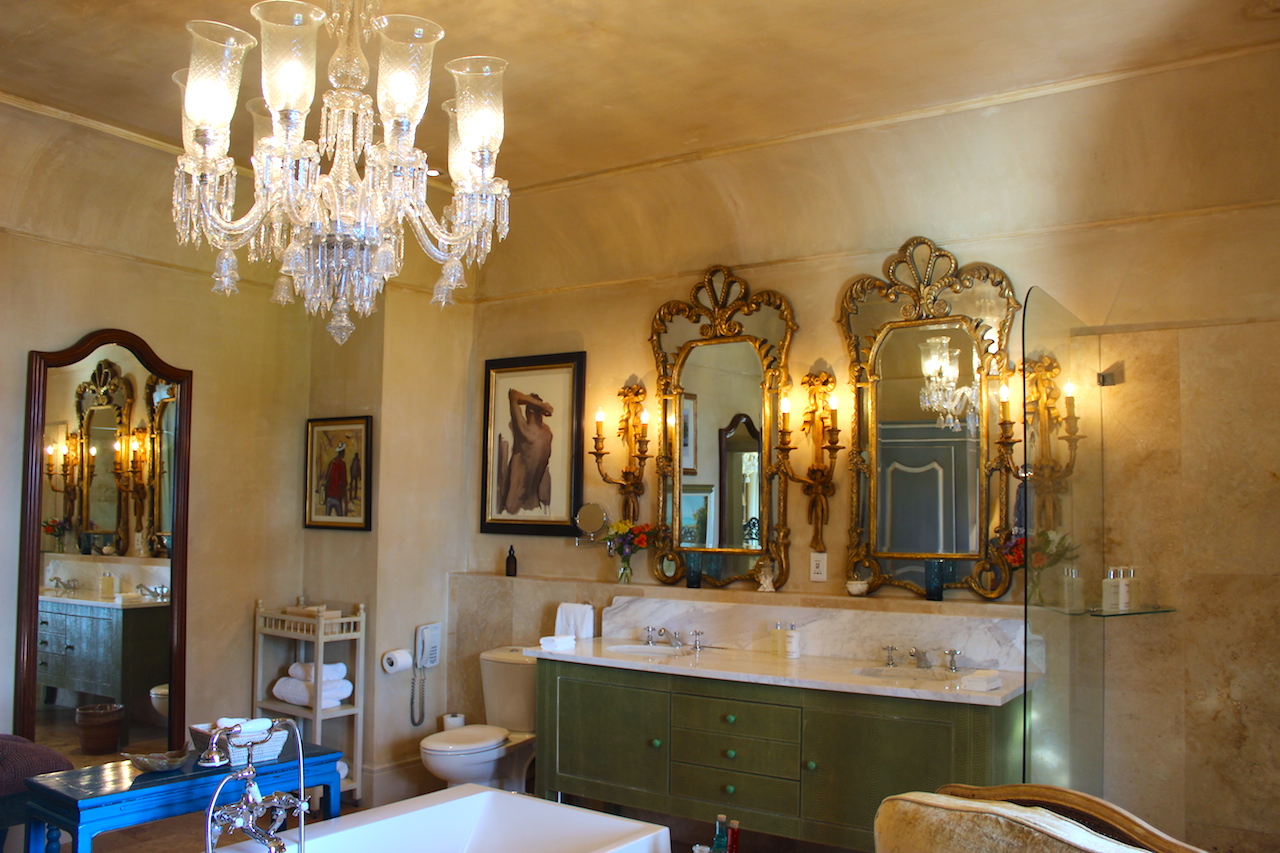 After a tour of the property, we were treated to an extensive Afternoon Tea. Members of the public are welcome to enjoy all meals at the hotel, with prior booking. The Afternoon Tea is R400 per person, and definitely one of the more special activities in the valley.
From bruschetta to homemade scones, lemon curd to berry cheesecake, Chiffon cake to Victoria sponge, macarons to mini quiches and brownies – if you're looking for an indigent sweet treat, with spectacular views – this is it.
I had given warning of my dietary requirements – with low expectations, as I understand vegan baking can be tricky – but was overwhelmed with what I was offered. Incredible chocolate cupcakes, gluten-free vegan carrot cake, marinated vegetable bruschetta – and, of course, bubbly and tea for everyone. The setting, opulence and whimsy of a bygone era made me wish I'd donned my heels and pearls to better fit in. It truly was a feast fit for royalty – and one I'd highly recommend for anyone wanting to celebrate a special occasion.
Note: We enjoyed our visit as guests of La Residence and Franschhoek Wine Valley. All views and images are my own.