Confession time: I last bought a watch six years ago. The battery went flat, and I couldn't be bothered to replace it, so successfully lived without a watch for over a year. I'd seen – and secretly lusted over – Daniel Wellington watches, but simply couldn't justify a purchase.
When the team approached me to collaborate a few weeks ago, I was instantly thrilled, but then a knot set into my stomach – as part of my vegan journey, I've made the commitment to not buy any additional items made from animal products – including leather and wool.  However, after a quick browse online, I was thrilled to see almost half the watches have non-leather straps – and, all watches and straps are interchangeable.
When I spotted the Classic Glasgow, I knew my decision was made. I'm all about the large watch face, so I went with the biggest option of 40mm, but it's also available in Classic 36mm, as well as 34mm and 26mm in the Classy range. No matter the trend, my love for rose gold will never die – another obvious choice for me – but all watches are also available in silver.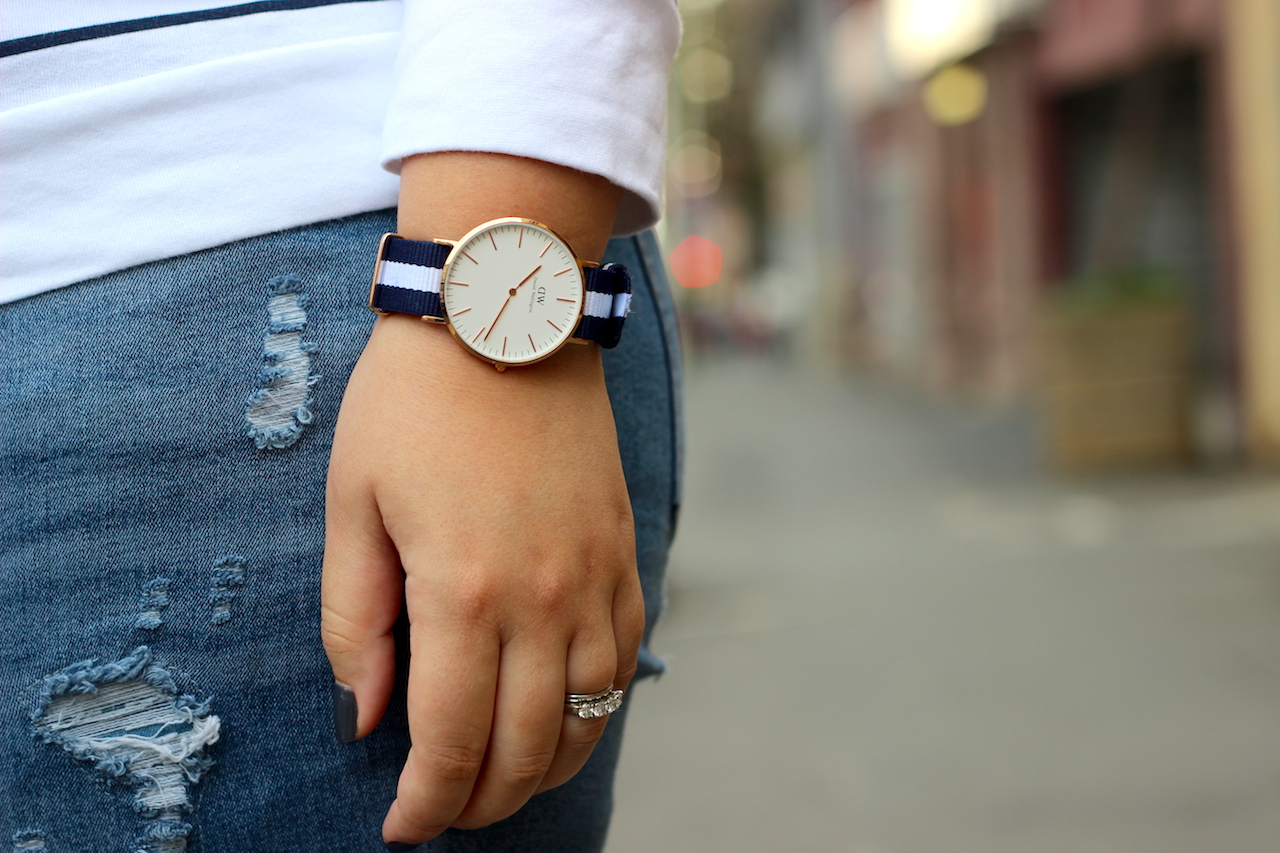 As I had a little time to kill before my watch arrived, I started stalking their Instagram account – and goodness me, who knew watches were so photogenic?

If this has made you feel like you need a Daniel Wellington watch in your life – and, let's be honest, you probably do – I have extra incentive for you. Use my discount code of agorgeouslifeDW on their site and receive a 15% discount on your order.  
A note on customs: Daniel Wellington offers free delivery to any destination worldwide, however customs duties may still apply – for which the customer will be liable. When shipping to South Africa, you're looking at possible customs fees of approximately R400 or so. If this is a concern, it's best to check with customs directly before ordering. A quick glance at the watches on offer showed that even with customs, you will likely save around R800, versus choosing to purchase locally – and that' s without the discount code.