This is an introduction post, to a little journey I've started on – a discovery of hops, barley and malt – and, is written, specifically for those who wouldn't consider themselves to be beer drinkers.
It started when a friend left a few beers in our fridge after dinner one night, and was edged along by a delivery of beer from Camelthorn. This all happened only a few weeks before the Cape Town Festival of Beer was set to take place, so I feel my discovery of beer couldn't have started at a better time.
Before I go into the beers that really caught my eye at the festival, a little word of encouragement to those who wouldn't normally touch beer with a bargepole: I'd like to suggest thinking of "beer" as you do "wine". Just because you had a lager once and didn't like it, doesn't mean that you won't find a beer you really love – the same goes if you taste a Sauvignon Blanc and hate it. This simply means you might not like Sauvignon Blanc, but you might really enjoy a good wooded Chardonnay or a Pinot Noir.
So, if there's a particular beer you've tasted and didn't enjoy – make a mental note if it, and don't try it again. But, don't let this put you off an entire category of beverage. Keep tasting, keep trying – and you might just be surprised.
And now, on to my favourites from the Cape Town Festival of Beer.
Little Wolf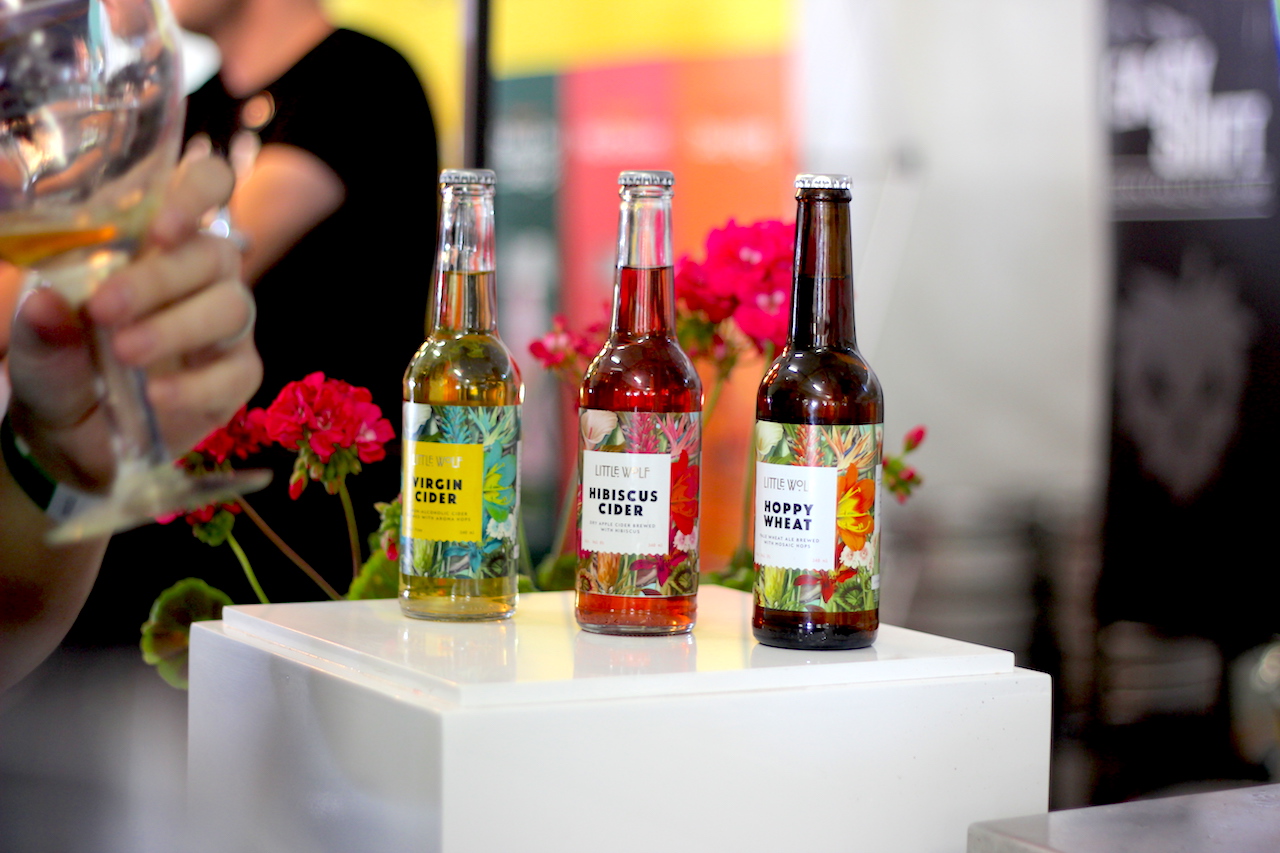 Little Wolf was a brewery I met the day before the festival started, at the brewers' braai. And, by "met", I mean, I spotted the pretty bottles and met the brewer Stefan, but didn't have a chance to taste any of his wares, so to speak. There was a bit of a standing joke about me wondering if "he tasted as good as he looked", and I admit, the ambiguity – although completely unintentional – was entirely my fault. Oh well, I managed to bring a few laughs at the very least.
Now, on to the range. They had a selection of beers and ciders available on tap and by the bottle – ranging from an incredible Hibiscus Cider, to their Hoppy Wheat beer – and, unusual smoked beer (perfect with food) and a sour brew. We sipped and sampled our way through six or more beer on offer, and can safely say that Little Wolf was a festival favourite among our group. They've recently moved production to Devil's Peak's Epping premises, which hopefully means there will be more of their beer to go around soon.
Camelthorn
Next up, Camelthorn – who, I admit I'd already had an introduction too, but was great to meet the team – and Dan from Nam, in person. Producing a Weiss and Helles, it's a classic beer beer, so if you're just getting into all things hoppy, then I might suggest waiting a little, as it can be overwhelming. We had a case (!) to enjoy at home, and I absolutely got into their Helles (order here). Fruity, spicy, refreshing – it's pretty easy-drinking and perfect on a hot day. What I've also come to love about beer is the relatively low alcohol – from someone who is used to wine at around 12% ABV, beer – and the Helles in particular – sits at less than half of that, at 5%.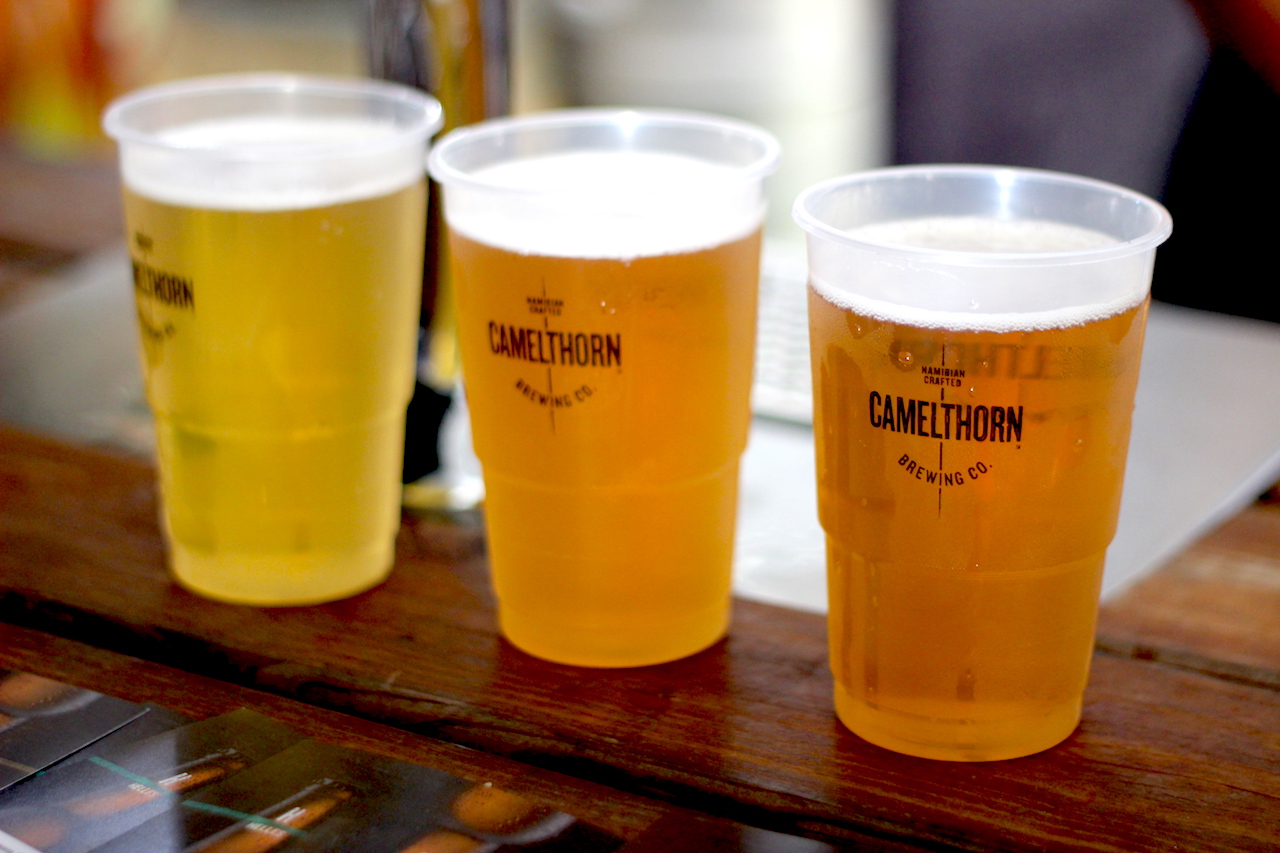 Atlantic Storm Brewing
Next, Atlantic Storm Brewing. I discovered their Buccaneer – spiced rum inspired pale ale – at the brewers' braai, where you stuck your hand in a bucket filled with beer bottles and hoped for the best. An adult lucky packet, if you will. To be fair, it was Luke who pulled out this particular bottle – and, after offering me a sip, he never got it back. With Madagascan vanilla and orange, it is deep and sultry and fragrant and just thoroughly delicious. Even after a full day of beer tasting, it remained a firm favourite.
Also of note is their Black Tempest Coffee Milk Stout and their English Rose Rosewater-infused IPA – I'm hoping the latter will be back in production in the new year.
Beer Country
After having to admit to the Beer Country team that I don' have a TV, they graciously still allowed me to taste their fantastic Moer Coffee Condensed Milk Stout. Poured out of the kettle below, it's a deep, delicious beer, that I think would be incredible with food. Think chocolate fondant or malva pudding in winter. It's rich – unsurprisingly, considering the condensed milk – but, still well balanced. Keep an eye out for it.

Fierce Brewing
A Scottish range of beer, the Fierce range is brewed locally through Devil's Peak Brewery (who, in turn, is brewed in Scotland through them). Another pre-festival discovery, we went back to taste their full range on the Saturday, and again – their Easy Shift remained a firm favourite.
A light pale ale, flavoured with grapefruit, it's fresh, easy drinking and perfect for a South African summer. We subsequently met the Fierce team from Scotland in an evening with Devil's Peak, so you can expect to read more about them here, soon.
Alpha Cider
While I only tasted – and loved – their ginger cider – I feel Alpha still deserves a special mention. Not least because they provided incredible cider slushies that were an absolute hit with our group. A brand I'd like to get to know more of, especially if the cider was anything to go by.

Truck Norris
Even though beer has a relatively low ABV, four hours of sipping and tasting demanded sustenance. Truck Norris was an instant favourite among our group – crispy chicken rolls with an Asian-inspired slaw and sriracha mayonnaise, it was "dude food" done exceptionally well. Properly tasty – so, hats off to you, Truck Norris. If you spot them at a market or event, I can assure you it'll be money well spent.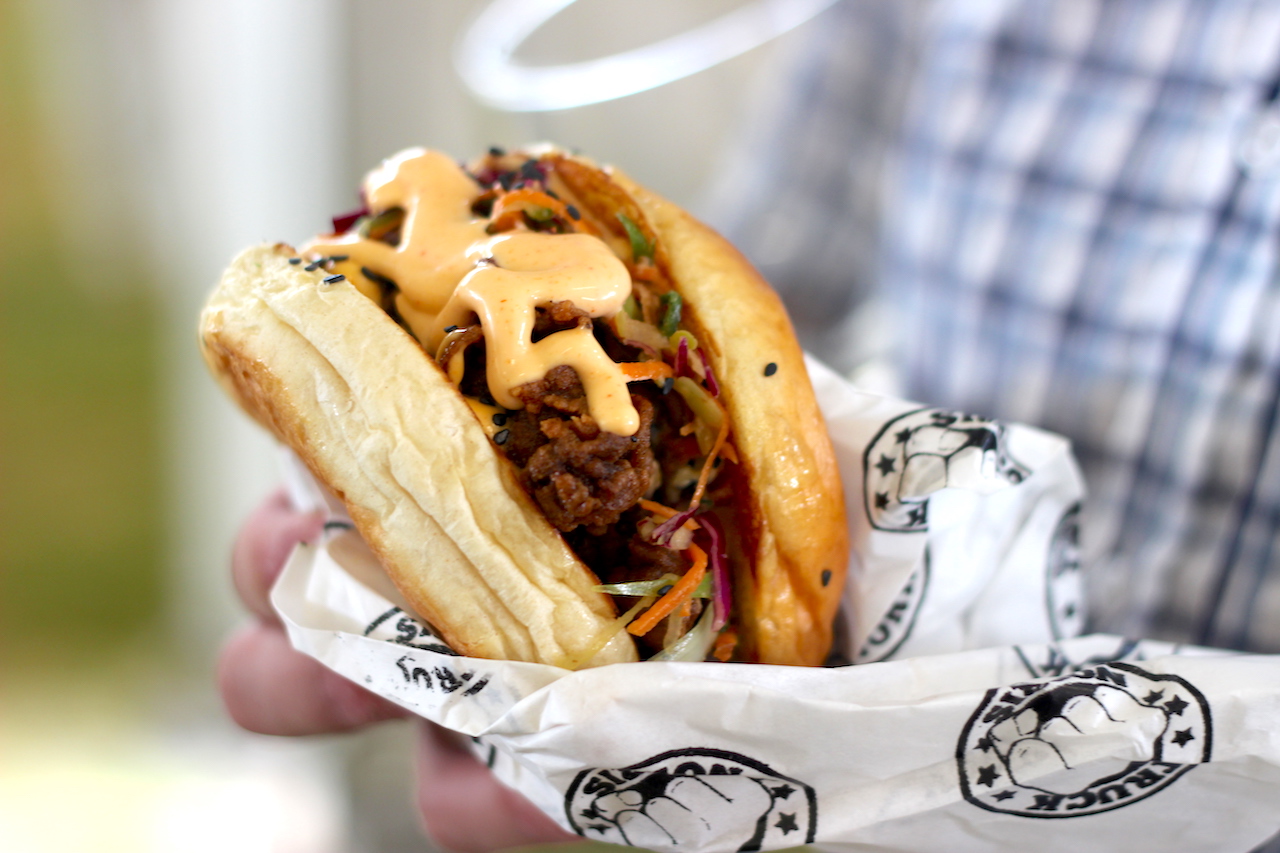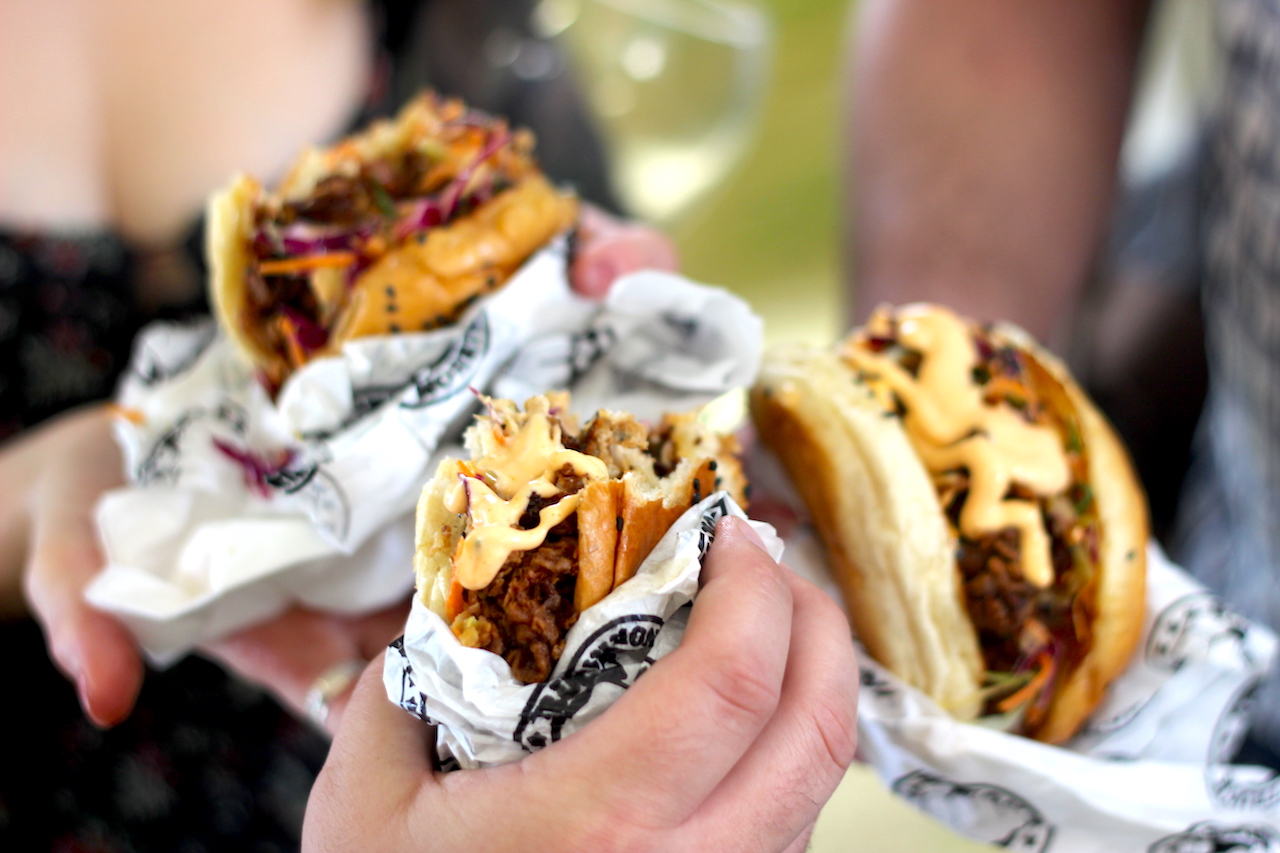 Wicked Waffle
Ah, Wicked Waffle. Incredible Belgian waffles, we keep an eye out for them wherever we go – and, let's just say we weren't disappointed. I went completely over the top with two types of chocolate sauce, homemade caramel, banana and ice cream. Because, hey, let's be honest – a day at a beer festival is not about restraint, is it?
So, that's my Cape Town Festival of Beer experience. Well executed, with plenty of space and seating, and great beers on offer – count me in for the next one.
Note: We received media tickets to attend the festival. All other expenses were for our own account