The second part of stay at the DoubleTree by Hilton, read the first part here – before we dive into more – and the incredible food – below.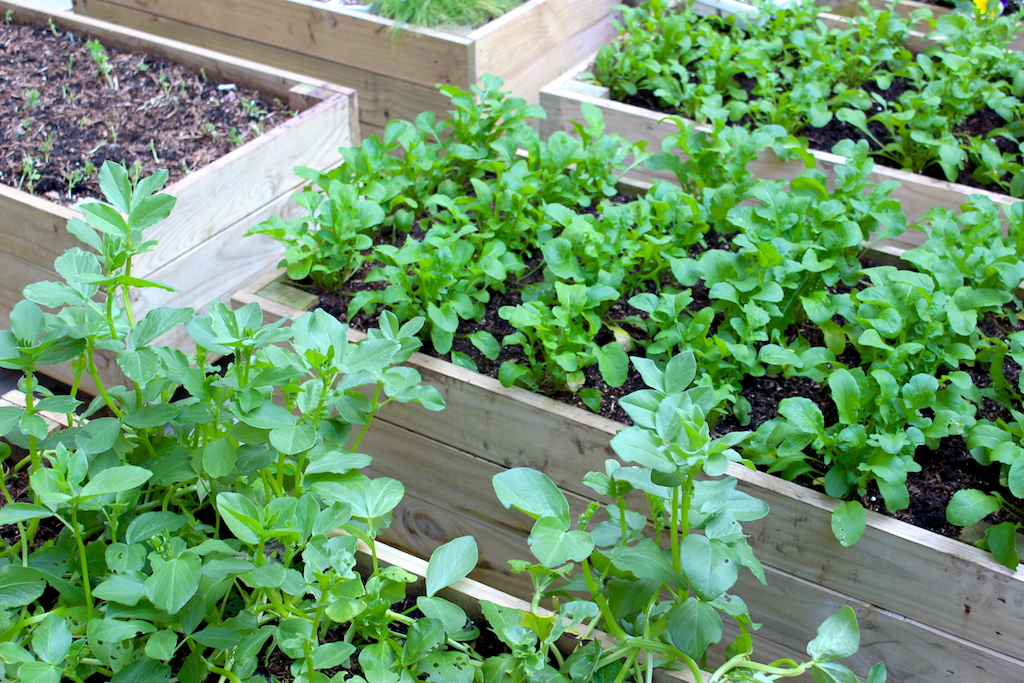 Remember I mentioned I had no expectations? Well, that particularly applied to the food and restaurant.  We were treated to dinner during our stay, and enjoyed whatever Chef Simon Kemp decided he would like to send out to us. If you don't have time to read the rest of this post – all you need to know is the food is exceptional. Even if you aren't staying at the hotel, I'd recommend making a special trip simply to dine there.
We started with an amuse bouche of white tomato cappuccino. I expected to see a sea of red under the foam cap, and was surprised to see it was, well, white all the way down.  Delicious and oh-so-rich, we would have happily had this for dinner, if we could have managed a larger portion.
Among the (many) dishes we had, was Cajun Grilled Calamari and Prawns, Char Siu BBQ Pork Belly, Brûlée Chevin Salad and Wild Mushroom, Spinach, Feta Risotto. I can't say the portions were small, but through some manner of mind-over-matter (or, is that mind-over-stomach?) we managed to devour five courses. Each. I can't even pretend that the dessert platter counted as only one course.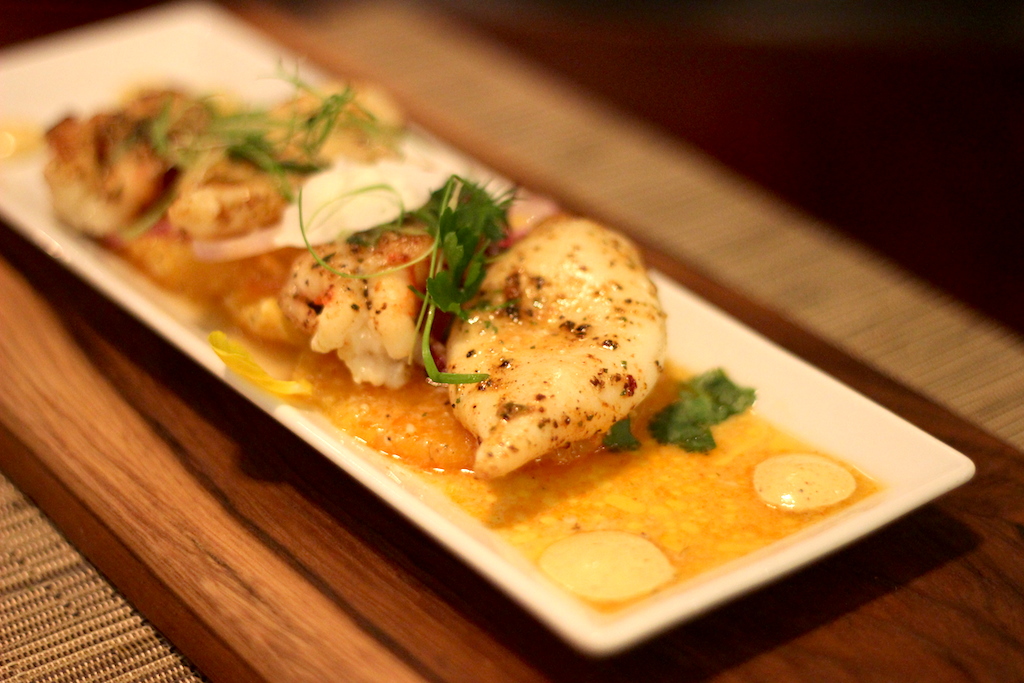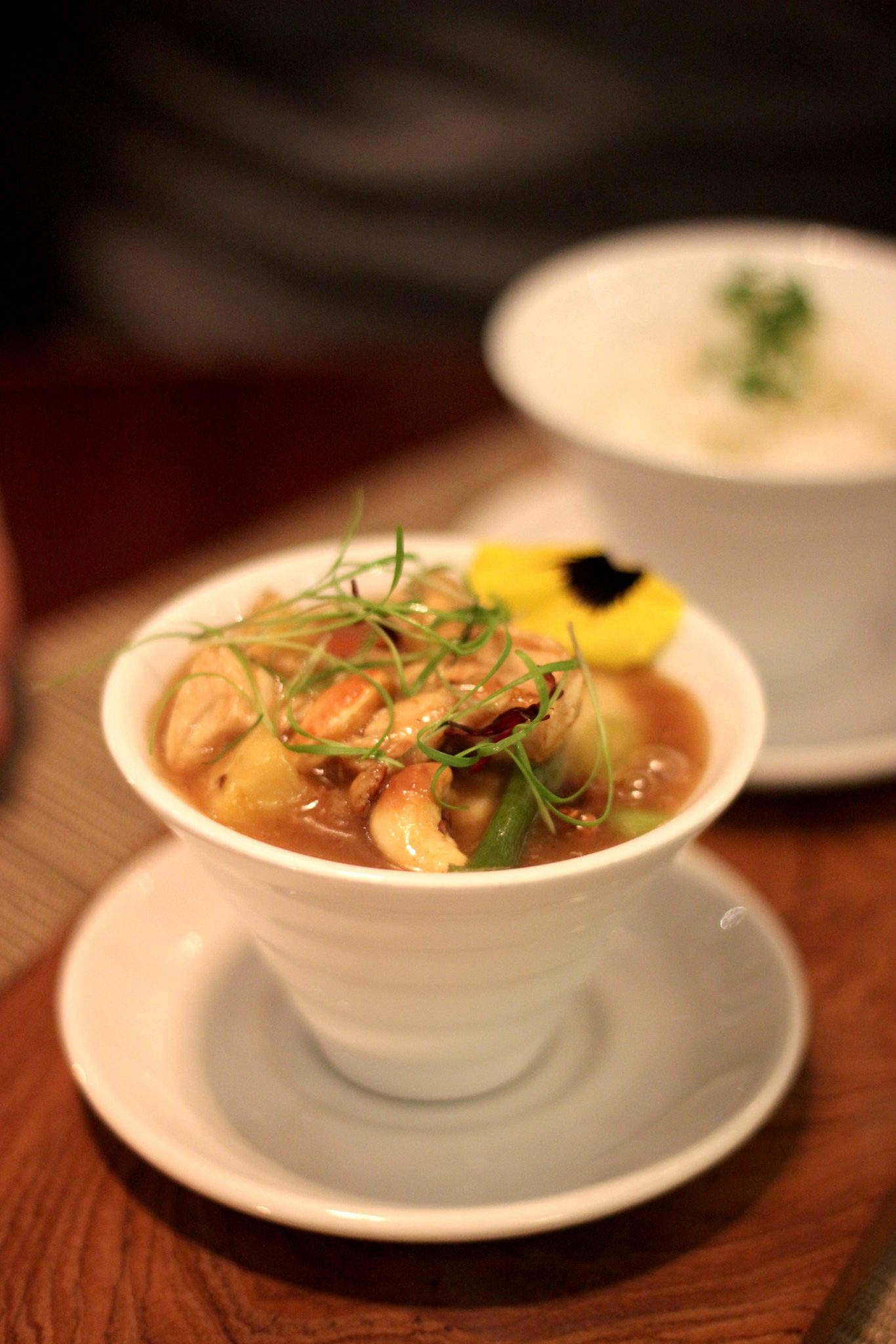 While we were impressed by every dish, Luke's stand-out was easily the Grilled Venison Loin with Cumin roast sweet potato mash, balsamic shallots, sautéed walnuts and a Pinot Noir and Chocolate jus. Not normally a fan of any savoury dish with 'chocolate' in it, he was initially apprehensive – but instantly converted by the tender, pull-apart-with-your-fork meat. A tasty, hearty dish with big flavours, put it on your must-eat list when you visit. You can view their full menu here.
We waddled to our rooms, and quickly succumbed to fresh, soft linen and marshmallow pillows. We awoke, happy and rested, and ready to tackle waffles for breakfast. Oh yes.
With thanks to Caroline and the team at the DoubleTree by Hilton Cape Town, Upper Eastside for hosting us for the night and introducing us to this absolute gem. We'll be back.