Having walked past the Hilton Cape Town a few times when I worked in town, but was never really tempted to pop in, as I assumed it was yet another boring corporate hotel.
Well, I now wish I had, so I could have compared the "before" and "after" in their recent, beautiful renovation. In a nutshell, let me just say that this is no boring hotel. Poised between the vibrant Bo Kaap and CBD, it is perfect for exploring and using as a base in the city.
We stayed in a lavish suite, which I totally would have been happy to move in to and call "home". A large bedroom with a small dressing area and desk, leads onto a lounge, small dining room and guest loo – for when you're entertaining, of course. We looked out over Buitengracht Street, with Wale Street on the corner. From the moment we checked in, the team was friendly and helpful – I even used their complimentary shuttle to the Waterfront. As it was a winter's visit, we sadly didn't get to experience their swimming pool, but maybe this is just an excuse to visit again in summer?
Speaking of renovations, as part of the changes to the ground floor, the restaurant also received a makeover. We dined there a few weeks ago, and can highly recommend having a meal or two there during your stay – or, even if you aren't an in-house guest. You can read my full review on 126 Cape Kitchen & Cafe here, but, you don't need to take my word for it. The tea and food pairing is different and lovely.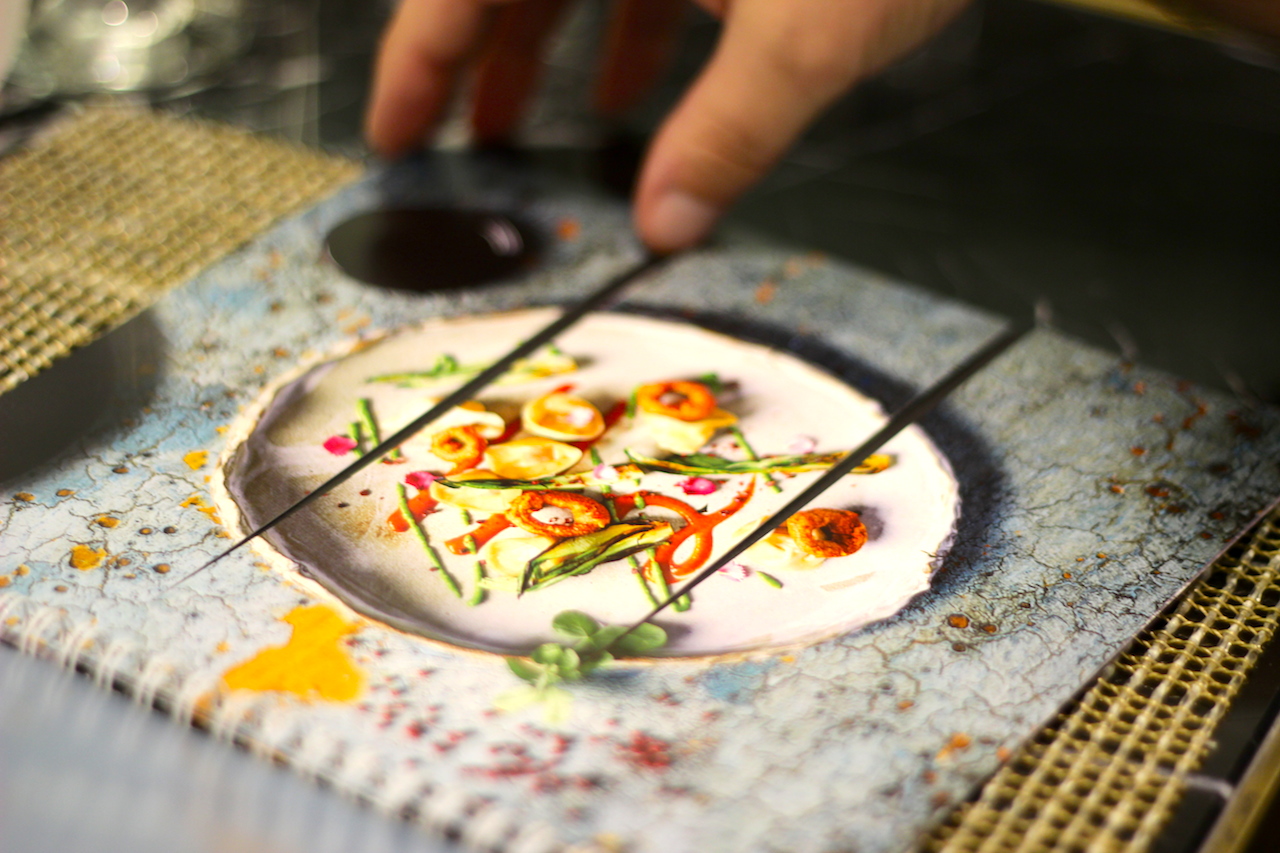 Staying with food, we headed down to breakfast the first morning – with me livin' that luxury life and ordering room service on the second – and were greeted by freshly squeezed juices, which were offered to each table, a beautiful buffet and a la carte menu that included French toast and waffles – two of my absolute favourites. The coffee and bespoke crockery also deserves special mention – the first an essential part of any morning, and the second adding a special touch to the experience.
If you've yet to step inside the Hilton Cape Town, I recommend exploring your city a little more and paying it a visit. Not only will you get great food and a fantastic photo opportunity in colourful Wale Street, but, you might just find your new favourite staycation spot in Cape Town.
Note: We enjoyed our stay at the Hilton Cape Town as their guests. All views and images are my own.
hilton