Six friends. Five hours. And a lunch to remember.

The food
I wanted our lunch to be a festive feast, but also not be tied up in the kitchen all afternoon. After all, I wanted to enjoy my share of Laborie MCC Brut (R89), too. I love having something on the table for guests to enjoy as soon as they arrive, so often do "wine snacks" instead of a formal plated starter. So, we can say lunch was two-and-a-half courses. Here's the full menu of what we enjoyed:
Bruschetta with goat's cheese, grilled nectarines and fresh basil | Cranberry glazed gammon | Roast potatoes | Hearty salad with chilli and caramelised sweet potato | Coleslaw with Asian flavours | Mince pies | Whisky brownies | Strawberry and condensed milk ice cream


While the menu was entirely of my choosing, we had three key ingredients to use – basil, sweet potatoes and strawberries. I used the freshness of basil on my grilled nectarine and goat's cheese bruschetta, caramelised small pieces of sweet potato and added them to a hearty salad – with charred corn, feta, spring onion, baby spinach and chilli. Strawberries were pureed and included in a condensed milk ice cream, for a sweet end to the meal.
The rest of the meal was festive, but not excessive – just enough for a modest meal of leftovers the next day, which I suppose is a perk of being the host.

The wine
Of course, lunch was about the wine as much as it was the food. Starting with the Brut MCC, followed by the Laborie Chenin Blanc (R49) and Merlot / Cabernet Sauvignon (R65). Following the pairing guides for each wine, the Chenin Blanc was the perfect partner for the salads, while the Merlot / Cabernet Sauvignon held its own against the roast. Easy drinking, and very reasonably priced, these wines would be just as perfect for an easy Tuesday night dinner on the couch, as they would for a weekend feast.



The decor
I wanted decor to be pretty…but, above all, practical. How many times have you had to move a flower arrangement or candlestick, to try and talk to the person on the other side of the table? I chose local, indigenous proteas and fynbos to arrange around the dishes on the table, and strung paper pompoms above head height, to add a little fun to the setting – keeping everything at eye-level open for conversation and laughs. I admit that the decor was the one element I was most stressed about, so I'm really quite pleased about how it all turned out. Thanks to Laborie, I suppose, for making me up my hostess game!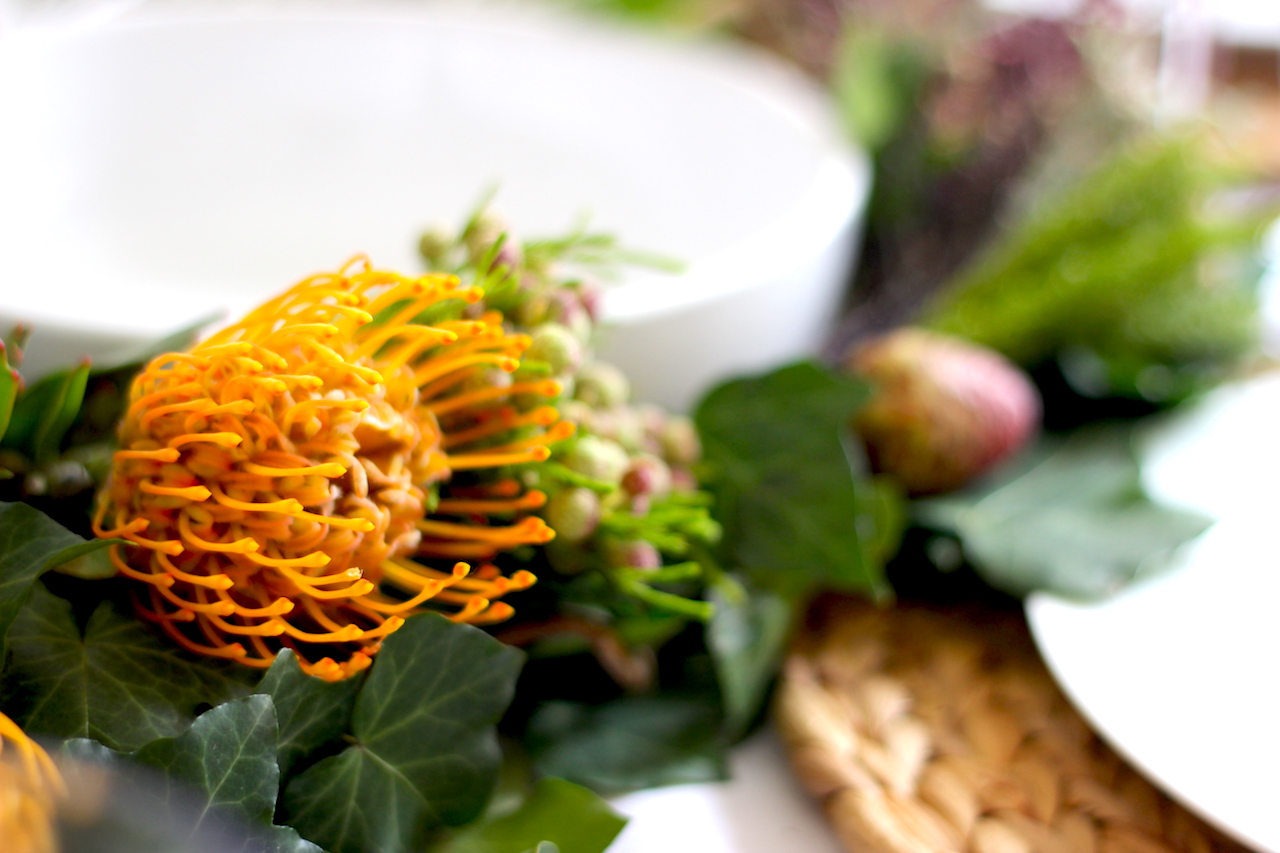 Yes, I absolutely spent two days stressing about this lunch, and trying to get everything just right, but at the end of the day, it was simply good friends around a table with great food and wine, celebrating an even better year together. And that's a tradition I am 100% going to keep.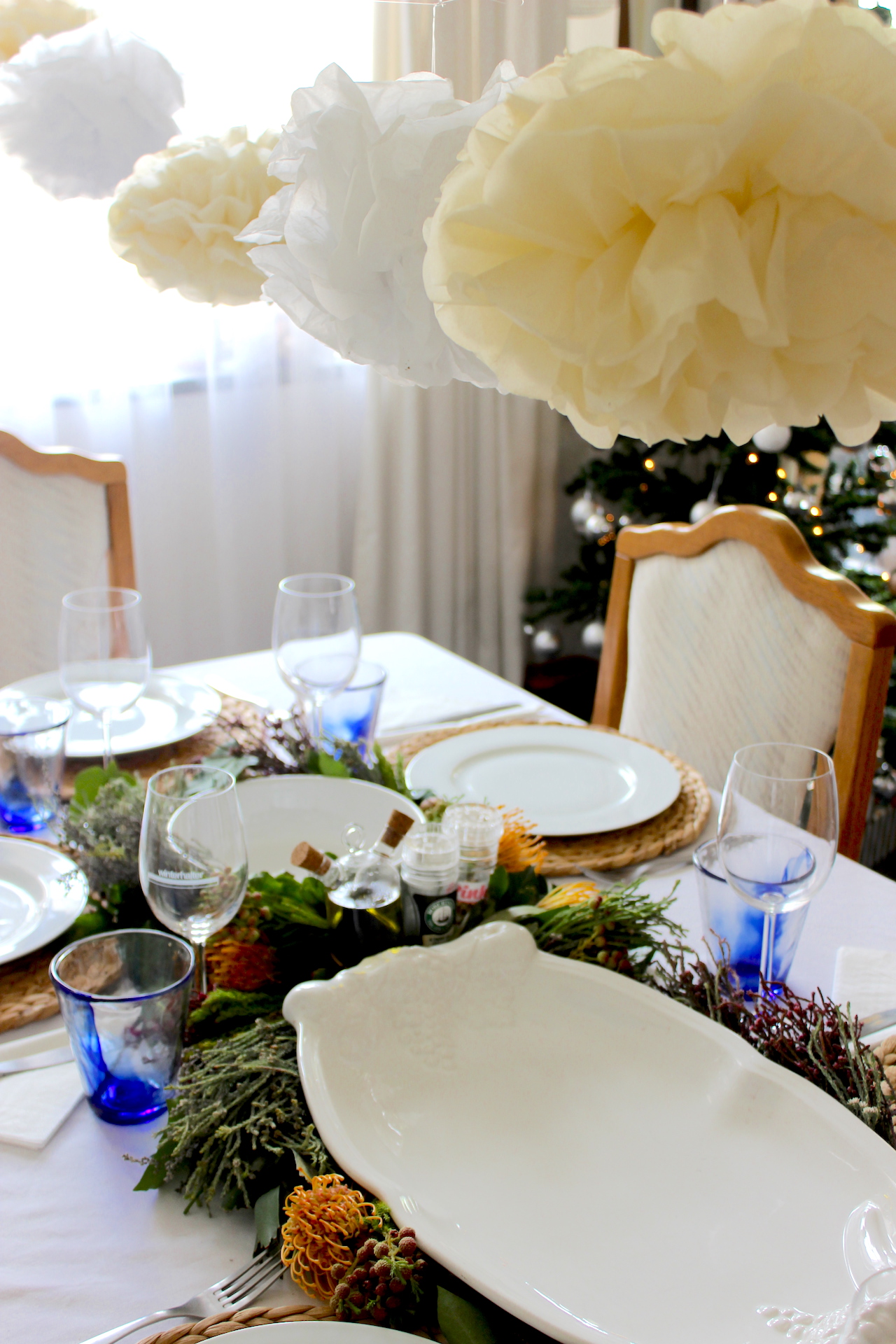 Thank you to Laborie for sponsoring this lunch and post. All views and images are my own and cannot be used without my written permission.
laborie wines