Confession time: I haven't been up Table Mountain in about 16 years.
I half-remember that it was sometime just after I'd started high-school, an impromptu visit one evening after school with one of our neighbours. So, when the time came to use our Cape Town Pass, Table Mountain was an easy choice for both of us, as Luke also hadn't been up in years.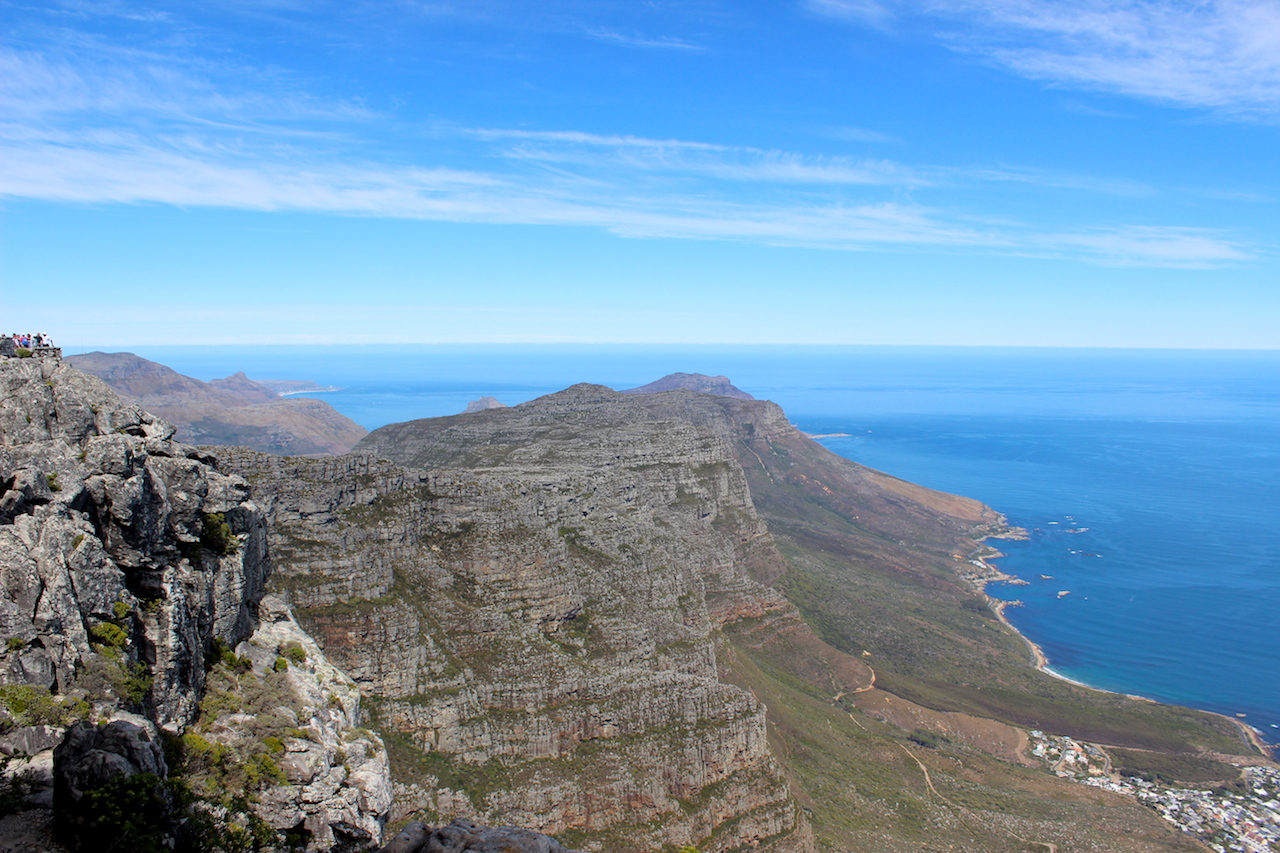 While their website does its best to give you up-to-date information regarding the weather and queue, I'll admit we were particularly lucky. There was not a breath of wind and the clouds were just there to make the sky pretty. It was one of those perfect autumn days I dream about.
Added bonus: having the Cape Town Pass means that your queueing time is also drastically reduced, as it serves as your ticket. You just join the queue to get on the cable car, not the ticketing queue. The journey to the top was more…intense…than I'd remembered – I think my fear of heights has intensified in my old age, and that together with the open windows of the cable car and revolving floor, did have me digging my nails into Luke's forearm.
However, all was temporarily forgotten when we reached out the top and stepped outside. It was beautiful. I admit, I skeptically thought of Table Mountain as a tourist attraction, something that had been over-hyped for foreigners. But, no. It is every bit as spectacular and deservedly one of the most recognised landmarks in the world.
With 360 degree views, paths that meander through local shrubbery and boulders and look-out points on every corner – it really did take my breath away.
We enjoyed a (very reasonably priced) iced coffee, wandered around and took hundreds of photographs, before embarking on the journey back down. More gripping-onto-Luke's-arm-for-dear life (the first part of the descent is particularly steep) and we were back down to reality.
Our visit showed me how easy it is to be blasé about living in Cape Town – and take our surroundings for granted. The Cape Town Pass offers a cost-effective way to explore your city – and ooh and ash like a tourist. It's worth it.
Note: This post was sponsored by The Cape Town Pass. All views and images are my own.
cape town pass
featured