Earlier this year I received an email that seemed to be too good to be true: Accommodation Direct wanted to treat me to a holiday.
I was given a budget – and no strings attached. I could choose from any of the 10 000 listings on their site and write about wherever I chose to stay. I spent a day browsing and trying to choose the perfect weekend escape, and ended up with two finalists on the opposite end of the spectrum – the luxury boutique hotel and the beachfront campsite. Luxury won – as it always tends to with me. However, we are planning on a seaside escape with friends so I can use Option B, too.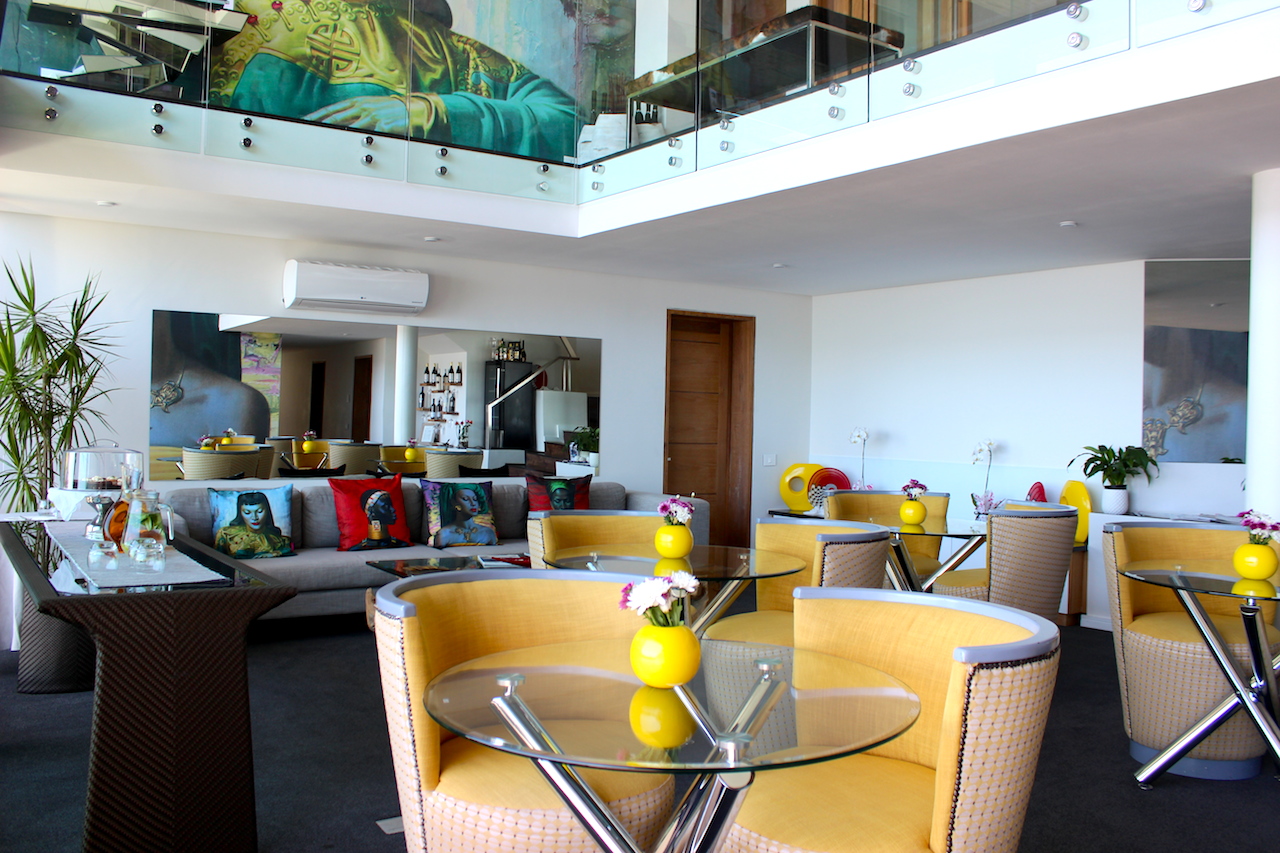 I chose Sea Star Rocks because it was close enough to enjoy most of our Saturday there, but still far enough to feel different from home. What can I say, staycations are my favourite. I chose the Pool Room – which is barely a meter from the long, almost-infinity pool. Checking in, we were greeted by walls of glass and Tretchikoff prints everywhere, with Camps Bay beneath us.
We loved the seclusion of the property – it's a windy road up Table Mountain, with a hiking path just a few steps from the front door. I mention this, because if you're expecting to walk down to the strip and be among the hustle of Camps Bay – then, this is not the spot for you.
We offloaded our bags and I immediately changed into my costume, before spending a large portion of the afternoon alternating between reading in the most comfortable sun loungers I've ever met, and dipping in the just-cool-enough pool.
Luke helped himself to a sweet treat from the complimentary afternoon tea selection in the lounge area, and a beer from the mini-bar, before joining me for a little relaxation in sun.
I mention the afternoon tea and in-room mini-bar, as both are complimentary. A nice little 5* touch, along with the bottles of Sea Star Rocks Chardonnay and Red Blend. As I'm only able to drink mid-May, the manager kindly suggested I tuck the bottle of Chardonnay in my bag to open then, as a happy reminder of our stay.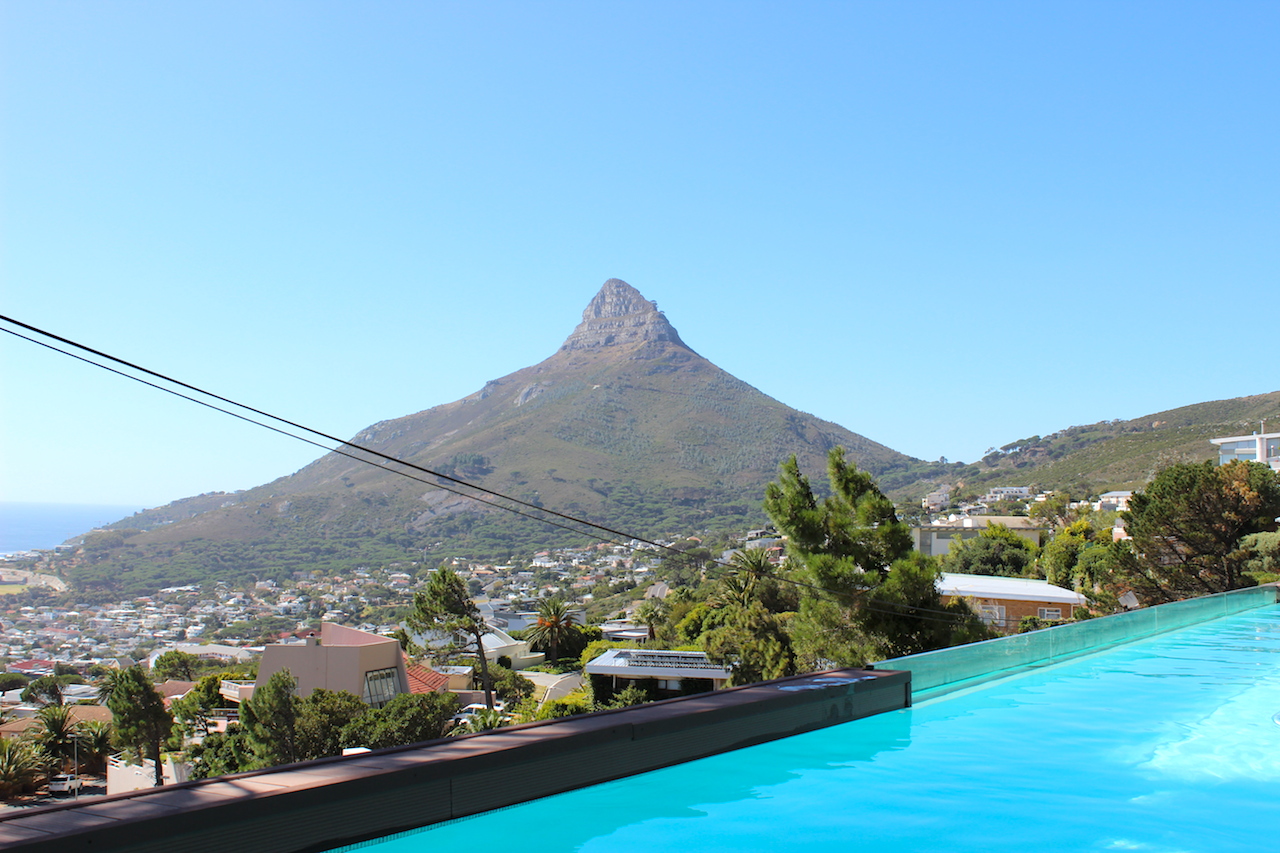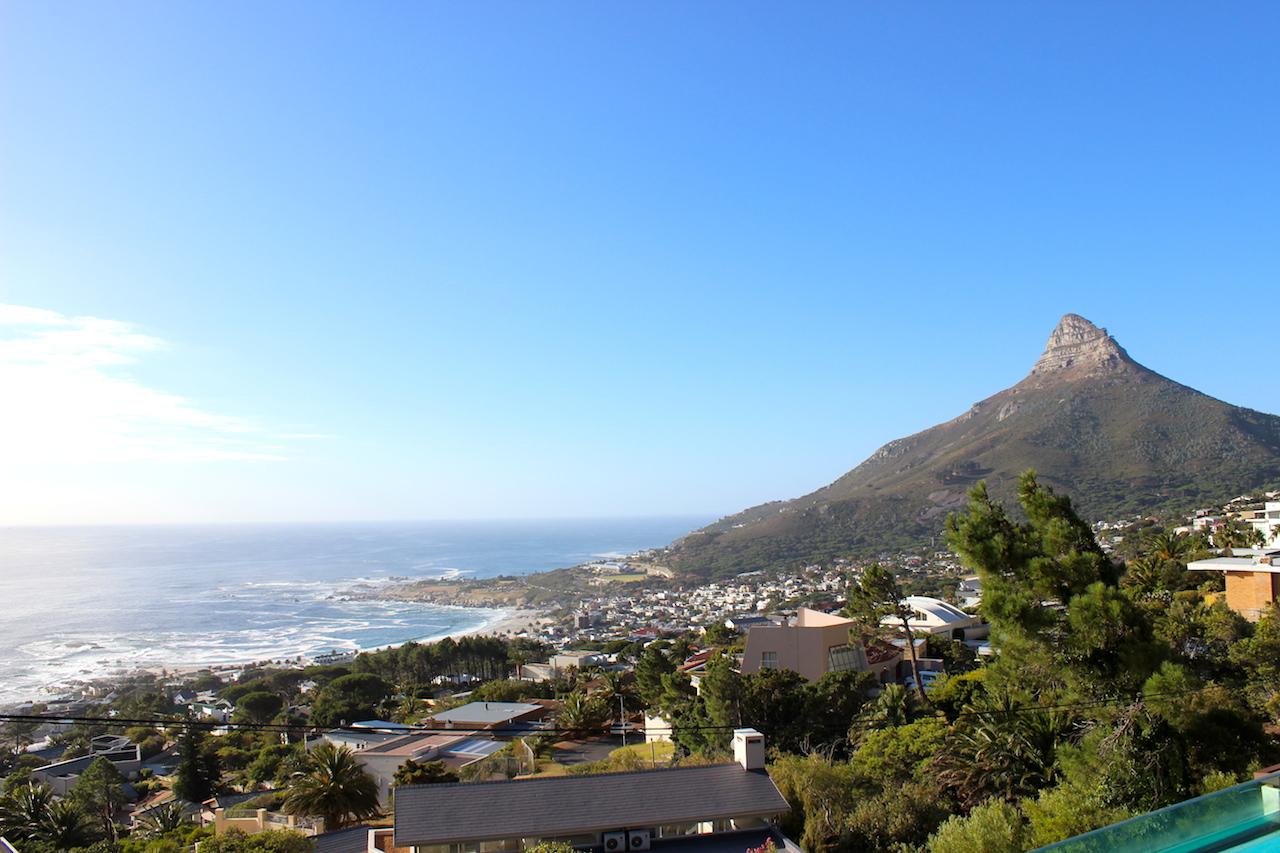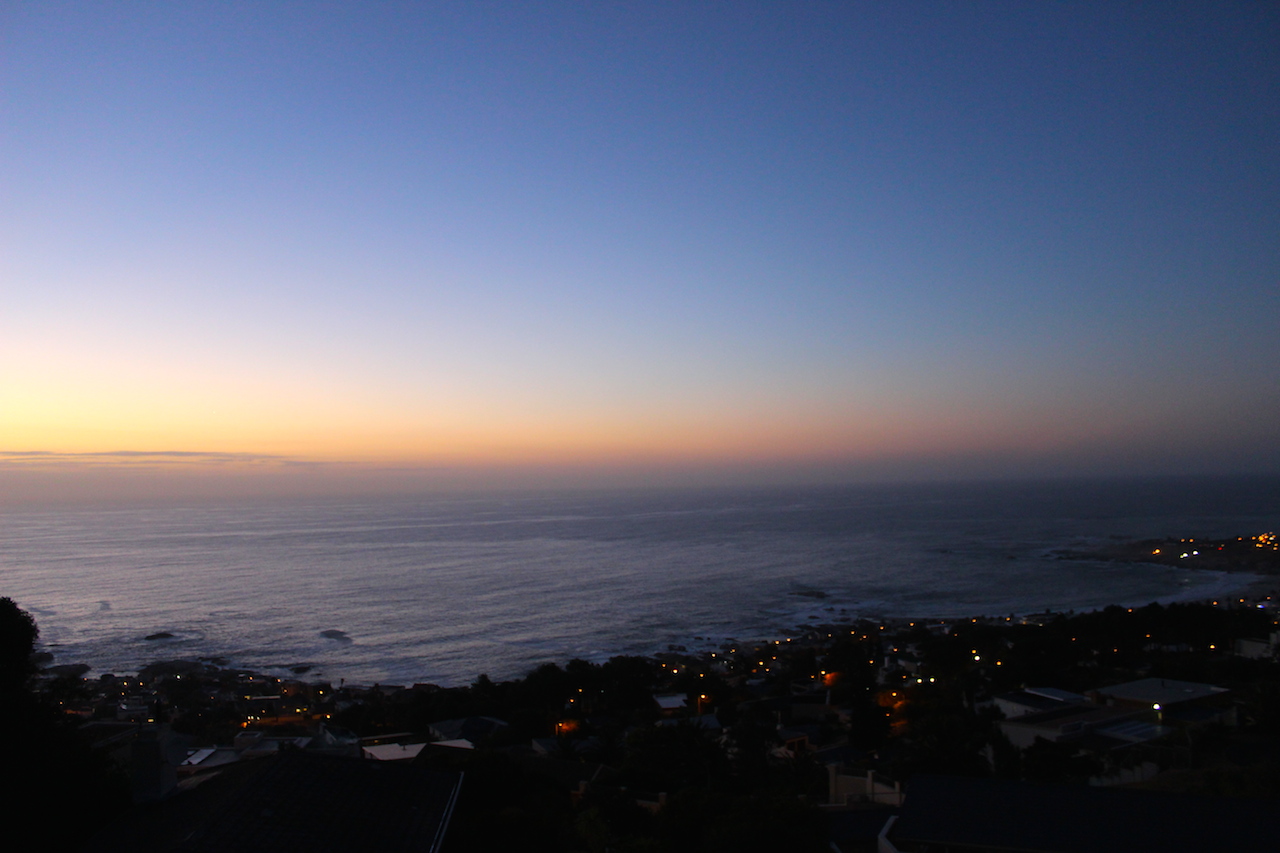 After we'd sunned ourselves sufficiently, it was time to look into dinner options. Not in the mood to leave the premises, the Mr chose Col Cacchio from Order In and had a pizza delivered to our fancy doorstep. It was enjoyed in bed, with a mini-bar beer and a DVD from the extensive in-house selection, while the sun set over Camps Bay below us.
We slept well – and woke with renewed gratitude for block-out curtains – before heading upstairs for breakfast. A small, but well thought-out buffet awaited us, including caviar – definitely the first time I've seen this at a hotel of any kind. I stuck with my black coffee, while the Mr indulged in cold meats, croissants and cheeses, before ending with a classic Eggs Benedict.
Our stay – from the moment we booked, to the moment we checked out – was faultless. We received reminder emails from AccommoDirect prior to us arriving, including directions, as well as a personal email from Sea Star Rocks enquiring about our check-in time and personally welcoming us – it was the perfect mini getaway. Now, to plan our next!
This post was made possible by Accommodation Direct. All images and views are my own.
best