You could say I'm quite a fan of the Radisson group of hotels – as, this is the third property of theirs I've stayed at in Cape Town.
I love how they're luxury properties, but not pretentious  – and particularly the great impact their staff make on your stay. So, when the opportunity came to visit their latest gem, The Radisson Cape Town Hotel and Residences, I jumped at the chance for an inner-city staycation.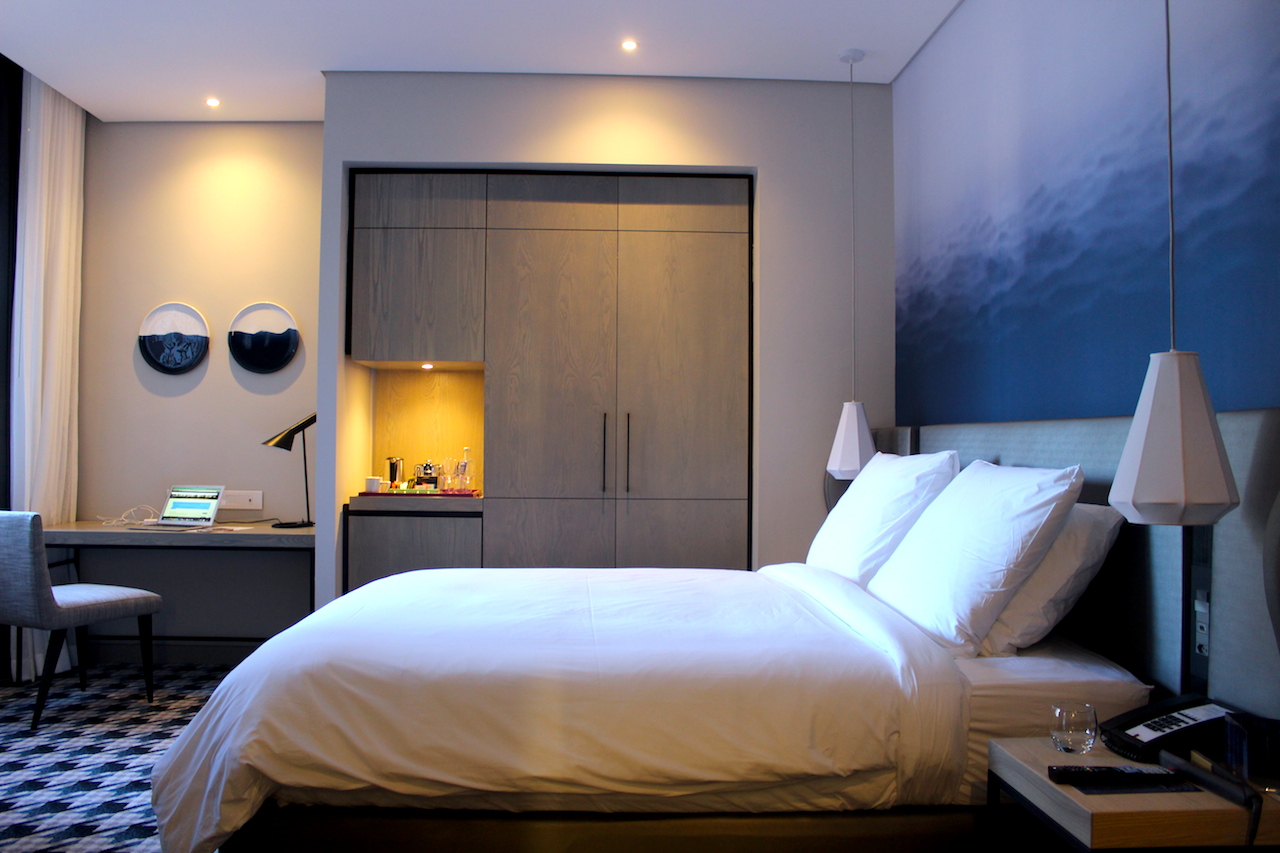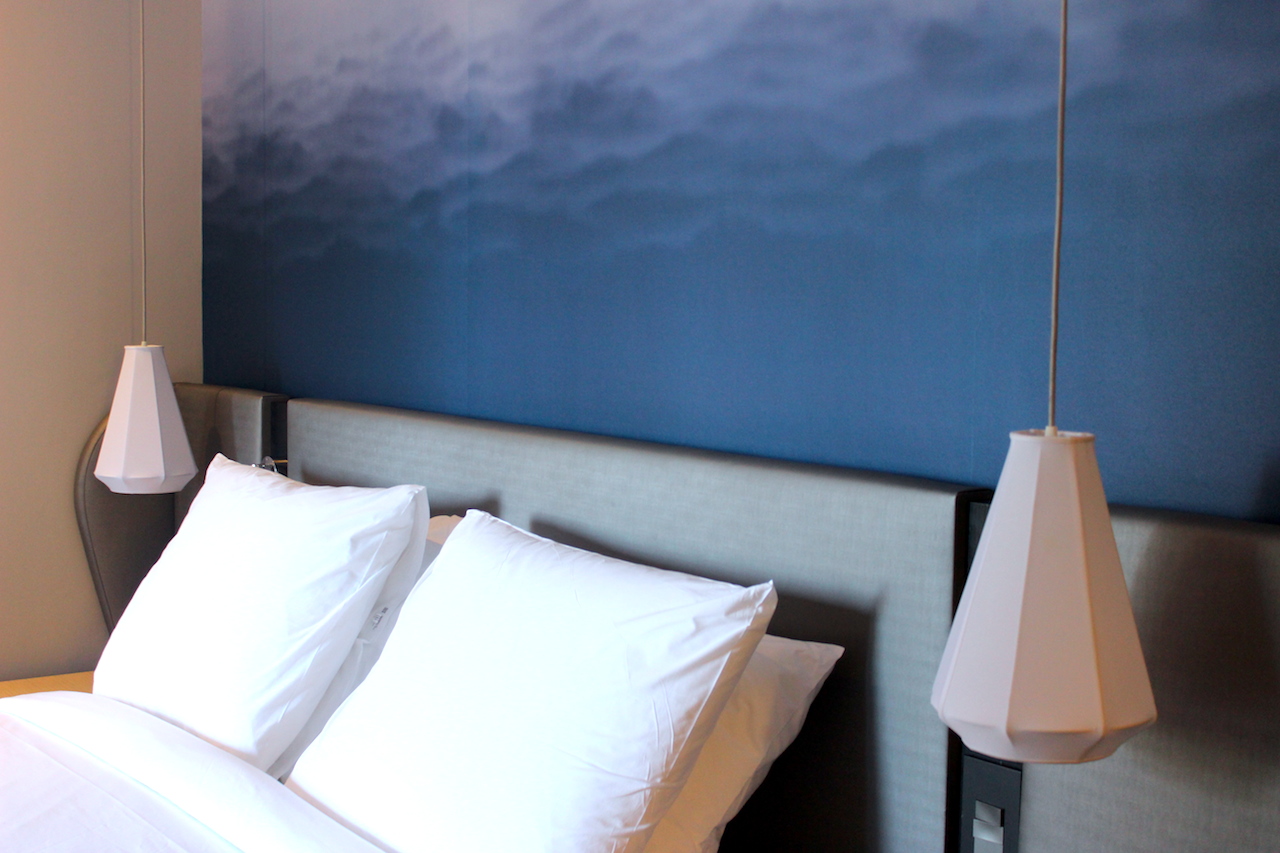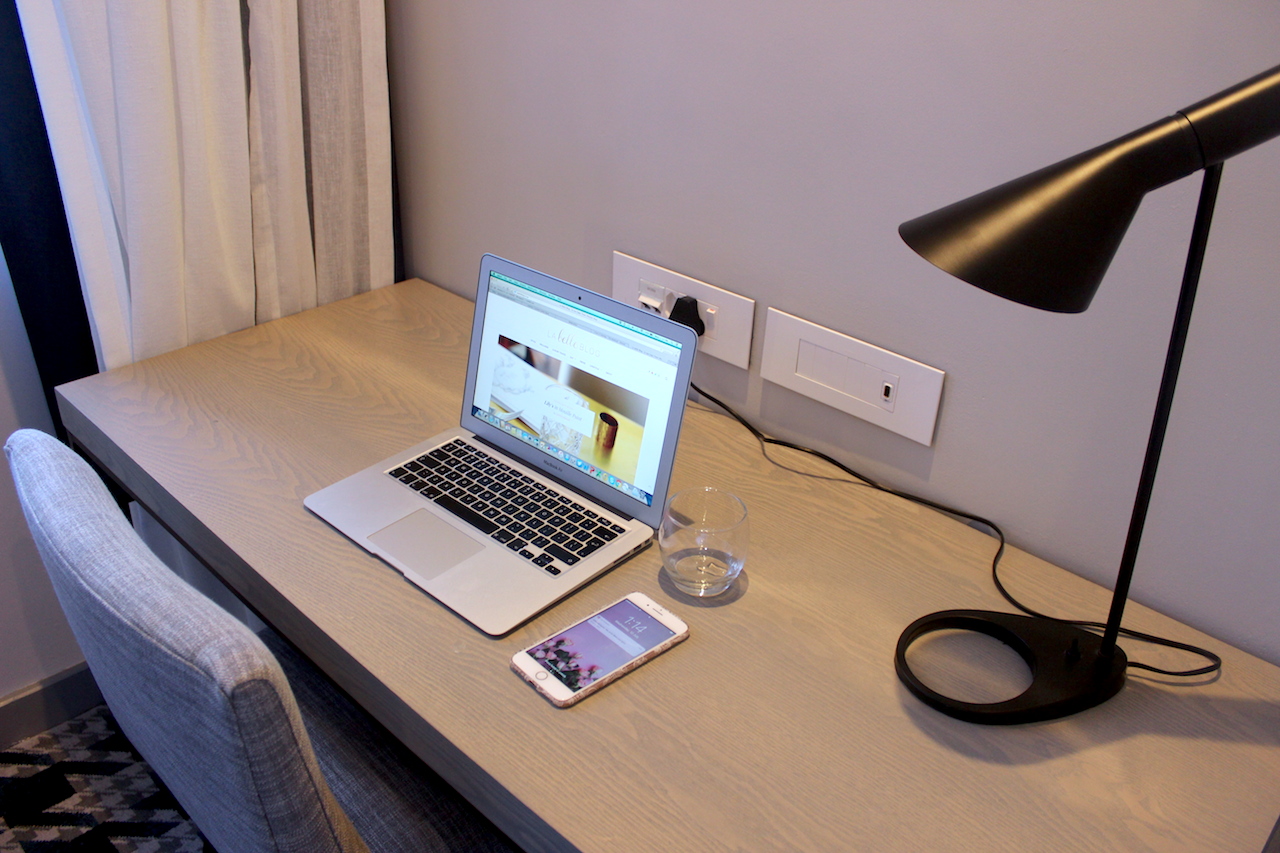 Situated in Riebeek Street, between Long and Bree Streets, it's likely as convenient as you're going to get for inner-city exploring. What was once the old Triangle House, has been converted into a chic, art-deco inspired hotel – complete with dreamy decor. Think rose gold and copper, tropical prints, plush emerald greens and statement light fittings. The rooms themselves are bright and modern, with mine featuring an abstract blue wall mural above the bed. As it was a mid-week escape for me, I had some work to do, so made the most of the in-room desk and excellent wi-fi, with a coffee machine only an arm's length away.
We took a walk to the Ghibli Bar – all rooms and venues are named after winds and weather elements – admired the views across the city, and the wintry pool, wishing for a warm summer's day. After a relaxing afternoon and evening, we were off to to the Stratus Room for breakfast, where I encountered one of the most beautiful buffet displays I've seen in a hotel. After starting our morning with cappuccinos, pastries and cheeses, it was on to Eggs Benedict for both of us, where perfectly poached eggs arrived on fluffy, toasted English muffins. If there's a better way to start the day, please do let me know.
It was a quick, 20 minute drive until we were back home, ready to tackle the day ahead. What more could you ask for from a city centre staycation? Perfection.
Note: We enjoyed our stay as guests of the Radisson. All views and images are my own.
radisson