My work situation is a little different. I work from home, but I work full-time, not as a freelancer, and my blog is my side-hustle, after-hours gig.
I was initially a little worried about working from home – wondering if I had the discipline mainly. But, I very quickly realised that if stuff needs to get done, it needs to get done – and that doesn't matter if you're sitting in an office cubicle or at your dining room table.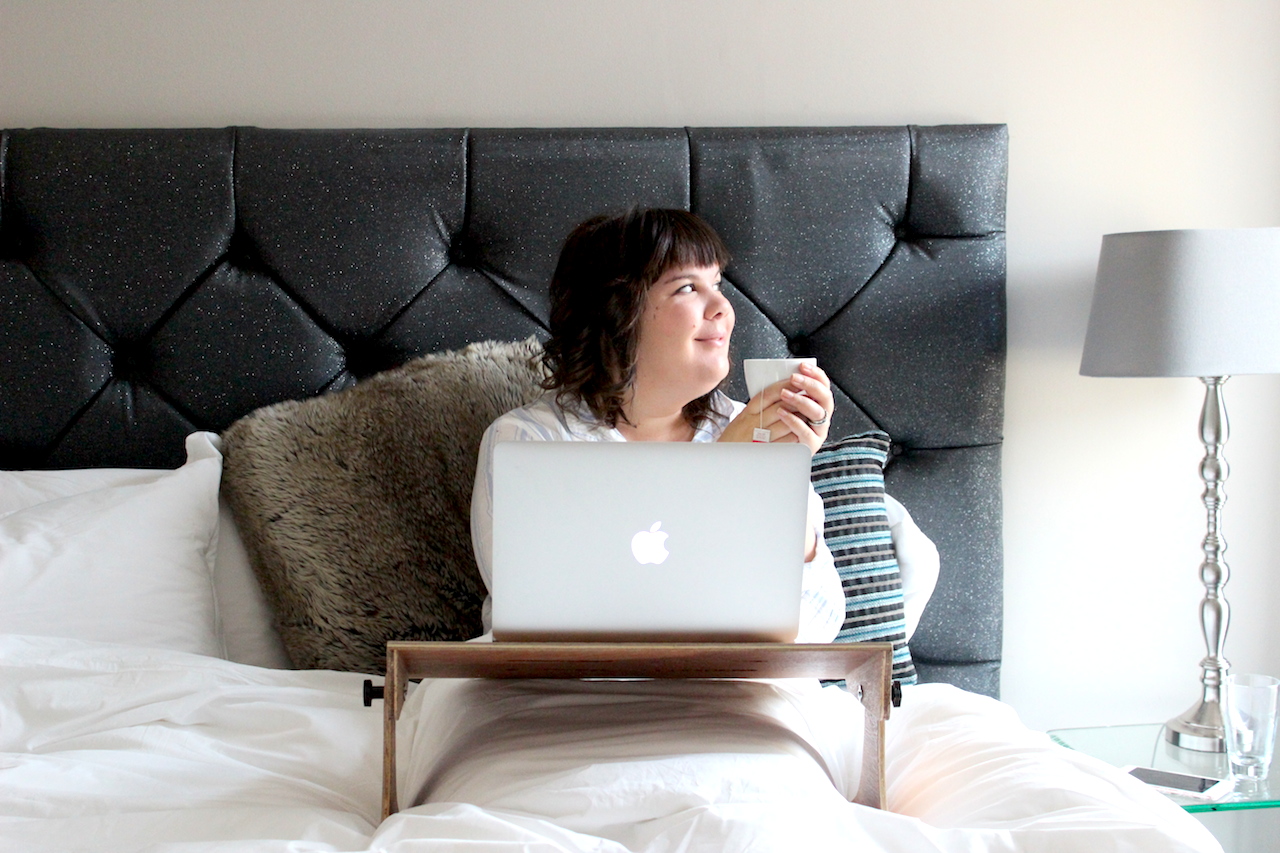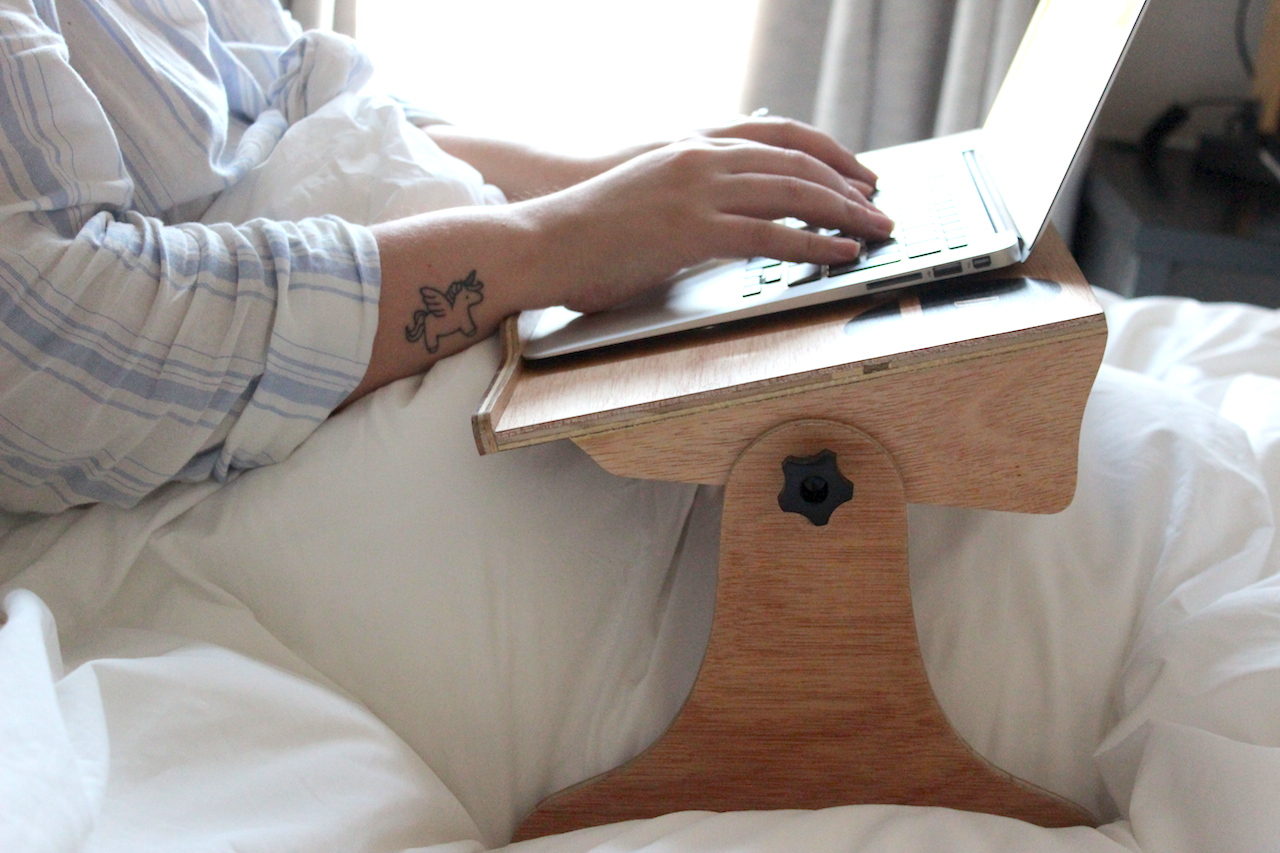 Now, I do have an actual desk – it was one of the first things I excitedly bought when I got my job almost a year ago. But, I won't lie and say that when the Cape winter gets a little intense and you wake up to the sound of pouring rain…it can be tough to get out of bed immediately and leave the comfort and warmth of your electric blanket. So, when DuvetDESK got in touch, I knew it was a guilty pleasure I was completely ready to indulge.
Initially made for a friend who was bed-bound for months due to a paragliding accident, Deidre and her husband quickly realised that there was a greater need for a portable desk that allows you to work from anywhere – the back of a van, a grassy spot in the sun, or – yes, a warm bed in the depths of winter.
Apart from being a freelancer or work-from-homer's best friend, it's also infinitely practical. Ventilation slots mean that your laptop won't overheat, the height can be adjusted, and we often use it at the bottom of the bed to watch series at night. I've also used it on a table as it's so easy to adjust for Skype video calls – if you've ever battled to get the angle of no-double-chin and no-cut-off-head right, you'll know what I mean. It retails for R490 and can be delivered to your door. Worth keeping in mind as a gift for the friend who has everything, too. Get in touch with DuvetDESK here.
Note: I received a DuvetDESK at no charge for review purposes. All images and views are my own.