In the middle of my three-hotels-in-three-nights Montecasino quest, it was time for me to visit Southern Sun.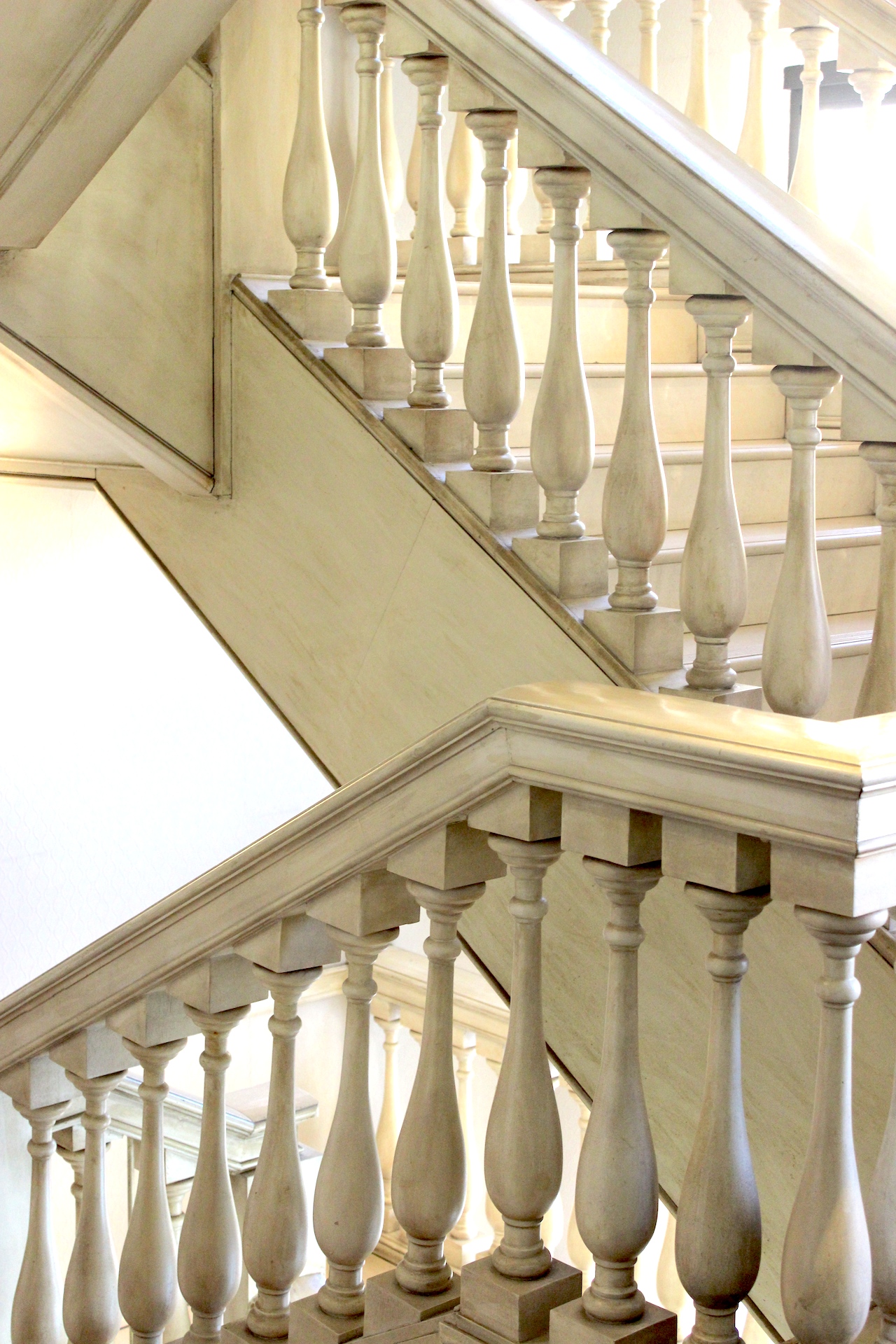 As SunSquare Montecasino had already exceeded expectations, I wasn't quite sure what to expect from the Southern Sun – but, it was definitely fancier than I'd anticipated. You're greeted by orchids, chandeliers and an imposing marble staircase as soon as you enter, with a selection of local newspapers and concierge recommendations – and, you're definitely not left wanting by the time you reach your room.
The ladies who assisted me at check-in were genuinely lovely and made me feel welcome immediately, and were fine with me wandering around, camera in hand. My wanderings took me outside to the large deck, which overlooked a small lake (complete with swans) and swimming pool. Even though the wind was icy, by my standards, it didn't stop a few brave sunbathers trying to catch a few midday rays.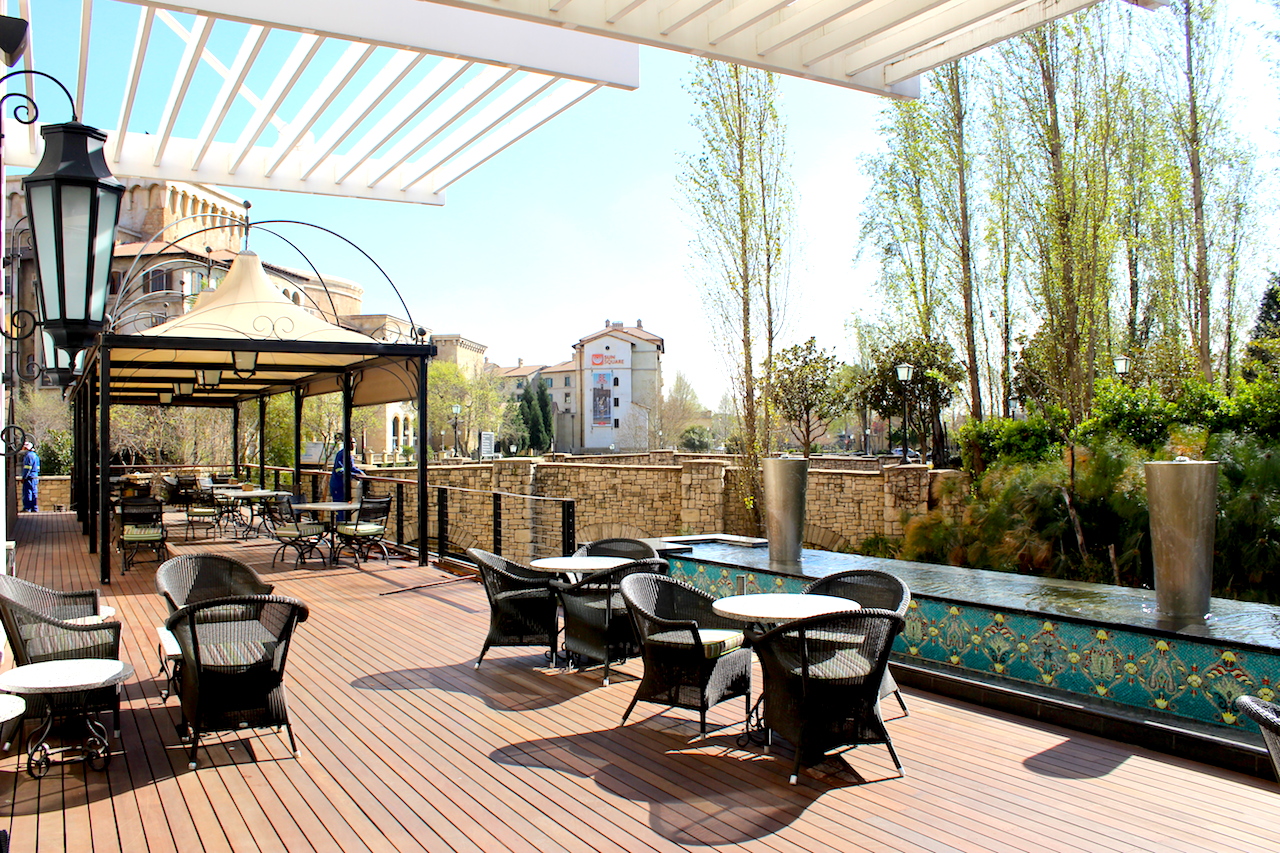 Thankfully I had the luck of the early check-in on my side, and wasted no time in making myself entirely at home. The desk was turned into my make-up and hair station, I watched TV from an indulgent bubble bath and then relaxed with a cup of coffee in my robe, while flicking through TV channels. Special note of thanks for the proximity of two-point plug points close to both the side of the bed and the mirror. My phone charger and hair straightener thank you.
As soon as I discovered that one of my dresses was a little too creased for comfort, it only took a call to housekeeping before an iron and ironing board appeared outside my door, mere minutes later. Thank you to to the charming attendant who even offered to "install" it for me.
After an evening of shows, my sore feet and I were keen to get into bed for the long haul. Soft bedding, a firm mattress and great pillows meant I slept fantastically. I was pleasantly surprised at how warm the room was, given the icy Joburg temperatures and my experience the previous night.
Up and at 'em the following morning, I was 100% ready for coffee and a chance to hit the breakfast buffet. Two great cappuccinos later, I was quickly on to the breakfast parfaits and followed my nose to warm pastries and fresh doughnuts – walking past hungry guests waiting for their special orders of eggs and bacon.
Check-out was a breeze, with the team kindly arranging for one of their golf carts to take me to the final stop in my Montecasino adventure – The Palazzo.
Note: I enjoyed my stay as a guest of Southern Sun Montecasino. All views and images are my own.
montecasino