Earlier this year, someone whispered in my ear that something new was on its way from the team at La Colombe. A little nod of the head pointed to a spot at High Constantia – and that's all I knew.
When the official Foxcroft announcement was made, I might have let out an audible squeal. Yes, my obsession with La Colombe might be a little out of control, but once you've dined there, it's difficult not to form an emotional attachment of sorts. So, when a new spot was announced – to be led by La Colombe's Chef Proprietor Scot Kirton and Pastry Chef Glen Foxcroft Williams – I knew it would be love at first sight. Or, first pastry.
Foxcroft houses both a fully-fledged restaurant and smaller pastry and deli area. The restaurant currently serves lunch and dinner, with breakfast to follow later in the season, with the bakery open from 08h00 to 16h00. We were fortunate to have the opportunity to spend a few hours with Glen one morning, getting to know the pastry-chef-with-no-sweet-tooth, over many, many delicious pastries. Sometimes I do wonder how this is my life.
Having barely been open for two weeks when we visited, it seemed as though the space was always destined to be Foxcroft. I know not many restaurants are fortunate to hit the ground running and open with no issues – but it does seem as though Scot, Glen and the team have integrated into the space flawlessly. The design elements include tan benches, textural paintwork, copper finishes, making the space is elegant, without being overly fussy.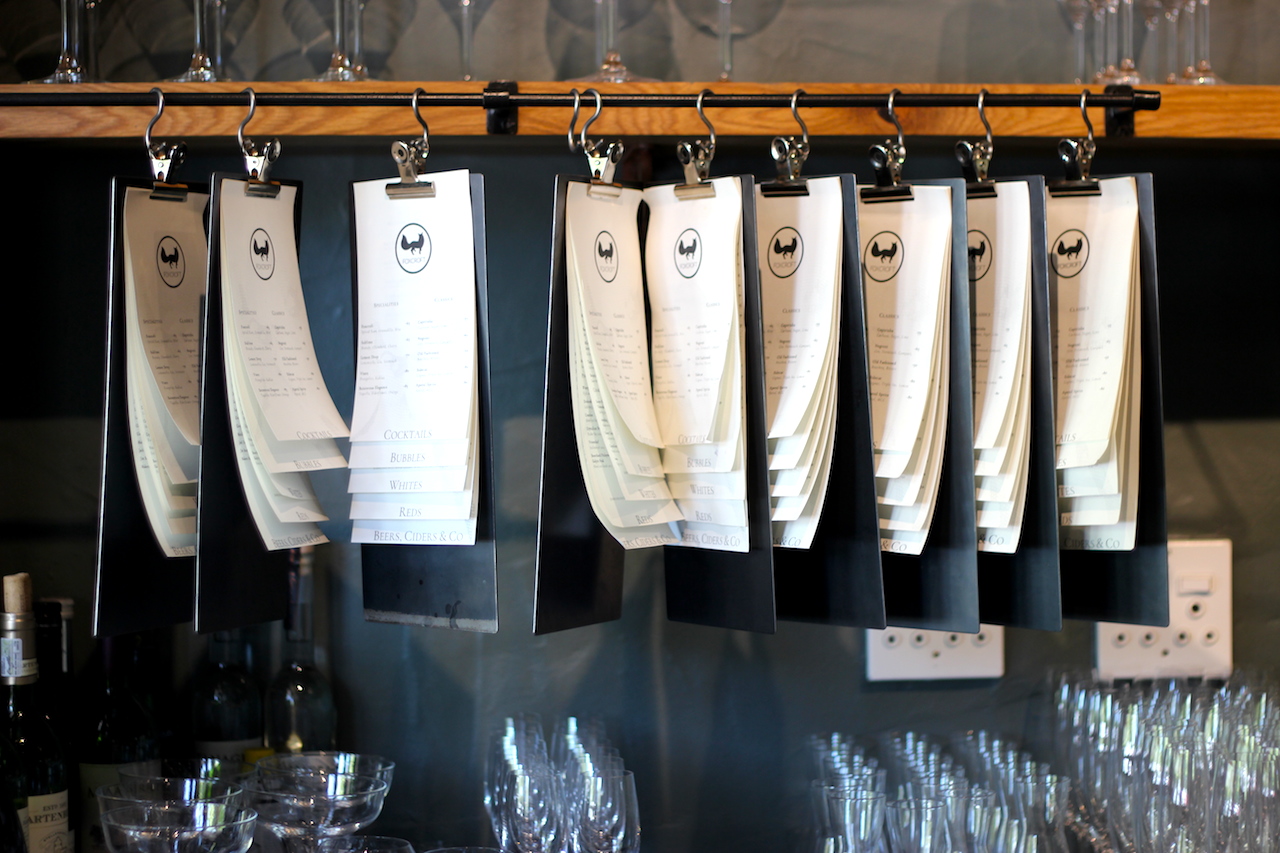 During our time with Glen, we learned about his journey from scholar to Pastry Chef and quickly realised that this is someone who is 100% doing what they're meant to in life. Yes, he might not have a sweet tooth – something we might have teased him about a few times – and yes, he might not have made a croissant until a few weeks ago – but, his obsession and attention to detail is exactly what you want in someone you're trusting to make your morning pastry.

This is further encapsulated in soigné – the tattoo on Glen's forearm, and guiding principle of Foxcroft. Nothing is done here, if it is not done exceptionally. We learned about butter that is only sourced from French cows in winter, about the water and fat content of certain chocolate – this isn't mere pastry, it's art – and, until now, it was something sorely lacking in Cape Town.
Glen brought a selection of pastries to the table for us to indulge in – including canelé – something I'd tried at another Cape bakery a few months ago, and rather disliked. Unable to refuse Glen, I tried one of his – and learned that my previous taste had simply been exceptionally badly made. With a crunchy, chewy, almost-burnt exterior, you but into a soft, custard-like centre. It's one of my new favourites.
We also feasted on Paris-Brest, made with silky, not-too-sweet Valrhona ganache, individual gateaux, with caramelized white chocolate mousse and peach gel and more. While absolutely everything was delicious, we were surprised at the balance in each pastry – it wasn't simply a sugar overload. The restraint in Glen's hand was clear.
But, if you can't face the thought of pastries – then it's worth popping in anyway for handmade sourdough, baguette or seed loaf.
So, yes – as expected – I'm a total fan girl. Of Glen, Scot and everything their hands touch, it seems.
Note: We enjoyed our visit as guests of Foxcroft. All views and images are my own.
foxcroft