When you receive an invitation to the opening of a new Lindt store, you make a plan to be there. Even if it is on a random Tuesday morning and you're on a diet so you can't eat chocolate.
Having moved from their old home in Green Point, the new Lindt Chocolate Boutique & Studio has opened in the Silo district of the Waterfront, and is, well, heaven. The only retail store with a studio attached outside of Switzerland, Capetonians can feel pretty special that this chocolate oasis is in our back yard.
There were breakfast treats and an endless supply of chocolate to welcome us, before we got to the hands-on portion of the morning – making our own gold Easter bunnies. With vats of perfectly tempered Lindt chocolate on each work station, we filled (or, over-filled) our moulds before letting them set in the cooler room. It was then time for decorating, where we went completely overboard with more melted chocolate, white chocolate chunks and gold dust. Our blinged-out bunnies were then ready to take home.
To celebrate the Easter season, LINDT is offering a series of walk-in gold bunny classes in which visitors will be able to create and decorate their own Easter bunny under the guidance of the LINDT Master Chocolatiers. Walk-in classes cost R150 and are available on a first-come, first-serve basis. The 30 minute classes run until Sunday 16th April from 

10am to 5pm

.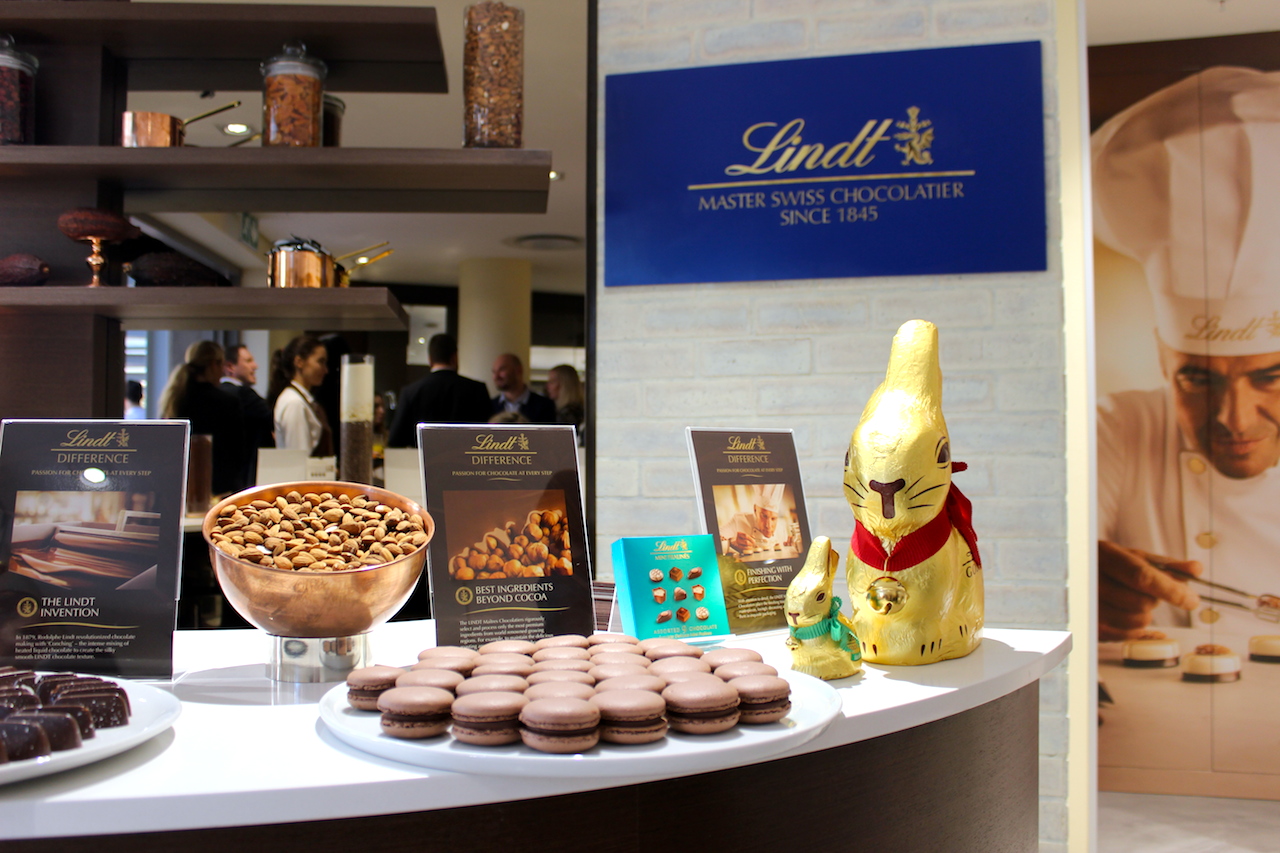 We then heard about the "Lindt difference" – which include a few facts I didn't know. For example, Lindt sources and roasts their own nuts for the chocolates, allowing them greater control over the final flavour profile of the product.
But, back to the store-of-dreams. Apart from all sorts of chocolate classes, there is a small cafe counter, where you can order coffee and Lindt hot chocolate, as well as create your own customised chocolate bar. This takes 8 minutes and allows you to choose from a selection of extraordinary toppings – a fantastic gift idea. Oh, and there's also a gelato counter, just in case your sweet tooth wasn't already in overdrive.
LINDT Chocolate Boutique & Studio, Shop 2, Silo 2, V&A Waterfront, Cape Town (ground floor, at the end of the Allan Gray building)
lindt