Summer. Time to bring out the pretty dresses, sandals and sun hats – and, I've managed to perfect two out of the three.
A few weeks ago I found the summer-dress-of-dreams, and this week, the perfect pair of summer sandals. While I love bringing you the pretty things I've found, shoes are a more practical matter. Sure, they might look great on – but, do they stretch or give you blisters within 10 minutes?  So, I had to put these to the test before I could give you feedback. I'm thrilled to report that with at least 10km behind me, I love them just as much as when I first put them on.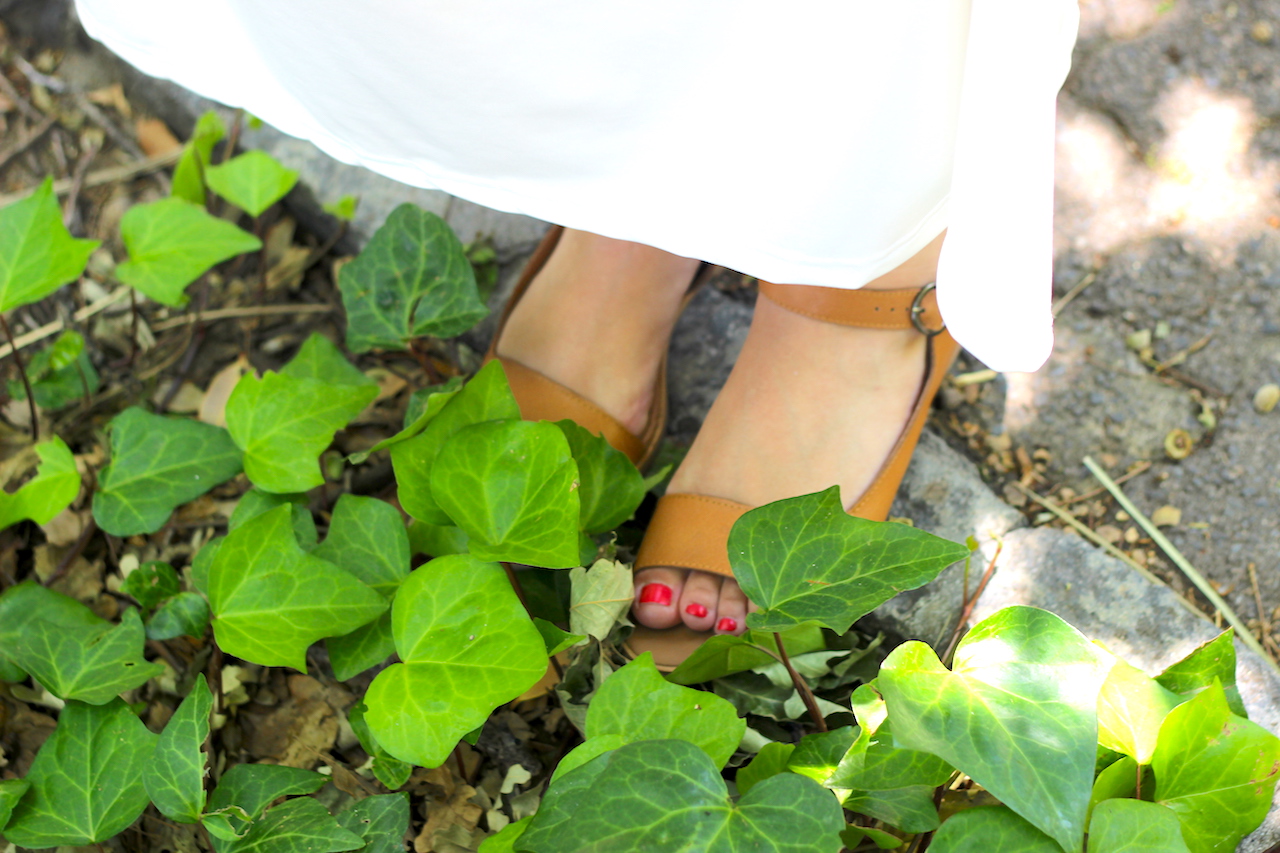 Now, let's get on to the details. They're the Lindani sandals from Amanda Laird Cherry – a minimalist gladiator styled sandal, they're made from genuine leather with a breathable lining. Meaning "awaited", every element has been carefully considered and designed – from the antique nickel buckle to the leather, which was specially imported and dyed the perfect shade of almond.
I've worn them with skirts, dresses and jeans and keep coming back to them when I get dressed in the mornings. They're spectacularly comfortable, with the perfect ankle strap – let me explain. As someone with very short legs, ankle straps can make them look even shorter – but, as these straps sit closer to the foot, than on the actual ankle bone, they don't turn my legs into short, squat stumps. Grateful.
A few more notes on the fit – they're quite true to size, and fit my medium-width feet perfectly. If you tend to go more wide-fit, then I'd suggest trying them on first to double check, keeping in mind that the leather will also stretch slightly to accommodate your feet over time.
You can get your hands on a pair from The Space.
Note: This post was sponsored by Amanda Laird Cherry. All views and images are my own.
amanda laird cherry