We were recently invited to have lunch at Umi in Camps Bay. Part of the Marly Hotel (and the Kove Collection) it was the first time I'd dined in Camps Bay in almost 10 years. Situated in the heart of the Camps Bay strip, you are guaranteed that famous Camps Bay view – while enjoying fine Japanese cuisine.
I admit to scrutinizing the menu a few days ahead of our meal – as I knew I would be overwhelmed as soon as we arrived. Sushi, seafood, grill items, salads – there are many items to choose from – and I had to limit myself somewhat. That being said, we still ordered five dishes between us. Gluttons.
I adore tataki, and knew that would always be on the menu for me. I chose the tuna option (with beef and salmon also on the menu), served with ponzu sauce and crispy garlic chips. It was tasty, light, crunchy and all round delicious. We were off to a good start.
The lovely man took the waiter's suggestion and ordered the baby squid kara age – in a herbed tempura batter, with a slightly sweet jalapeno sauce. It might well have been his 'dish of the day' – not a hint of oiliness, delicate and light – definitely moreish.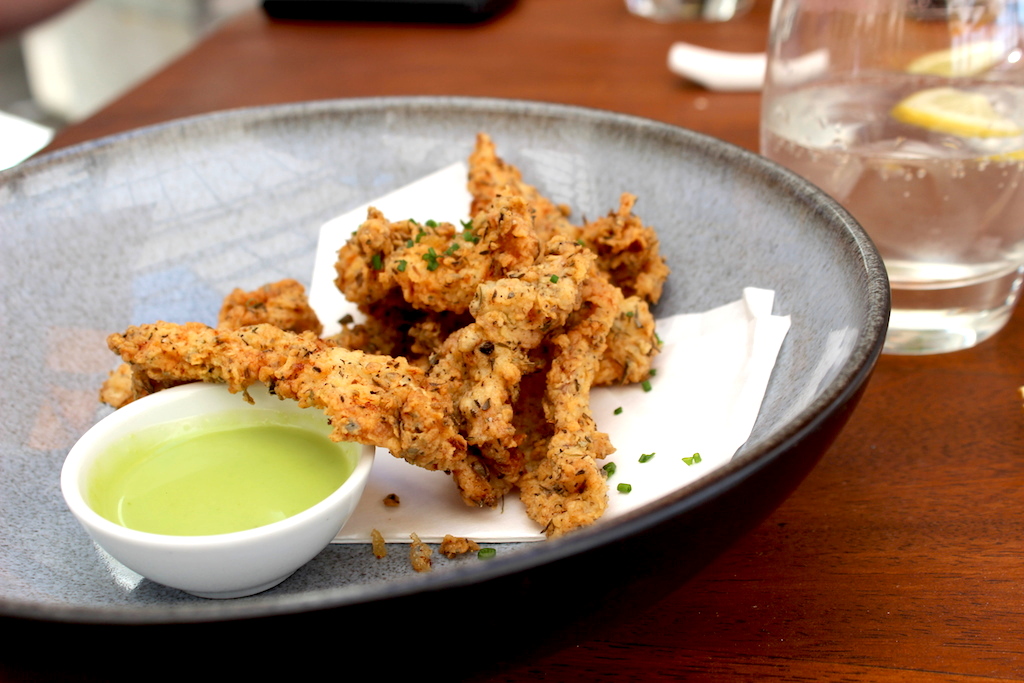 We were advised that sushi made for a great 'palate cleanser' – who were we to argue? I ordered the prawn tempura, while Luke chose the Umi House Rolls – with crab, Japanese mayo, salmon, tuna, white fish and avocado. My choice was fantastic – deliciously crunchy and tasty. Luke's portion went down well – but with not much flavour differentiation between the various fish used.
At this stage we were starting to regret ordering 'mains', but knew portion sizes wouldn't be overwhelming – so we conquered ahead. Luke ordered the slow cooked BBQ pork belly with spicy miso, while I chose the steamed line fish with sake, soy and truffle butter. You can choose sides to go with each dish – toasted sesame rice, dry miso salted fries or truffle infused pak choi – Luke made the wise choice of not having sides, while I was encouraged to have rice, as my dish was quite saucy.The pork belly was tender and tasty – with the incredibly savoury miso dipping sauce served on the side. My fish was richer than expected – I could only eat half before admitting defeat. Needless to say – the dessert menu went unsampled.
We shared most of the dishes between us – the dishes arrived as they were ready from the kitchen – which served us quite well. While the portions of the main courses are definitely manageable, don't let the size fool you – we could have happily stopped after sushi and felt satisfied.
Impeccable service, really lovely food and the Camps Bay view everyone longs for? Pay Umi a visit next time you're in the bay.
We enjoyed our visit as guests of Umi. I was not required to write a positive review, all images and views are my own.
kove collection