I've never been one to have a "summer" and "winter" wardrobe.
Partly because I'm in skirts and dresses 99% of the time, and also because I simply love what I love – and will do my darndest to make it work regardless of the weather. So, when I saw Poetry's new winter range, I was inspired to create a look that could work as well for winter – featuring a light knit, with the option of a jacket – as it would for spring and summer. Because, we all know how unpredictable the seasons can be – especially in Cape Town.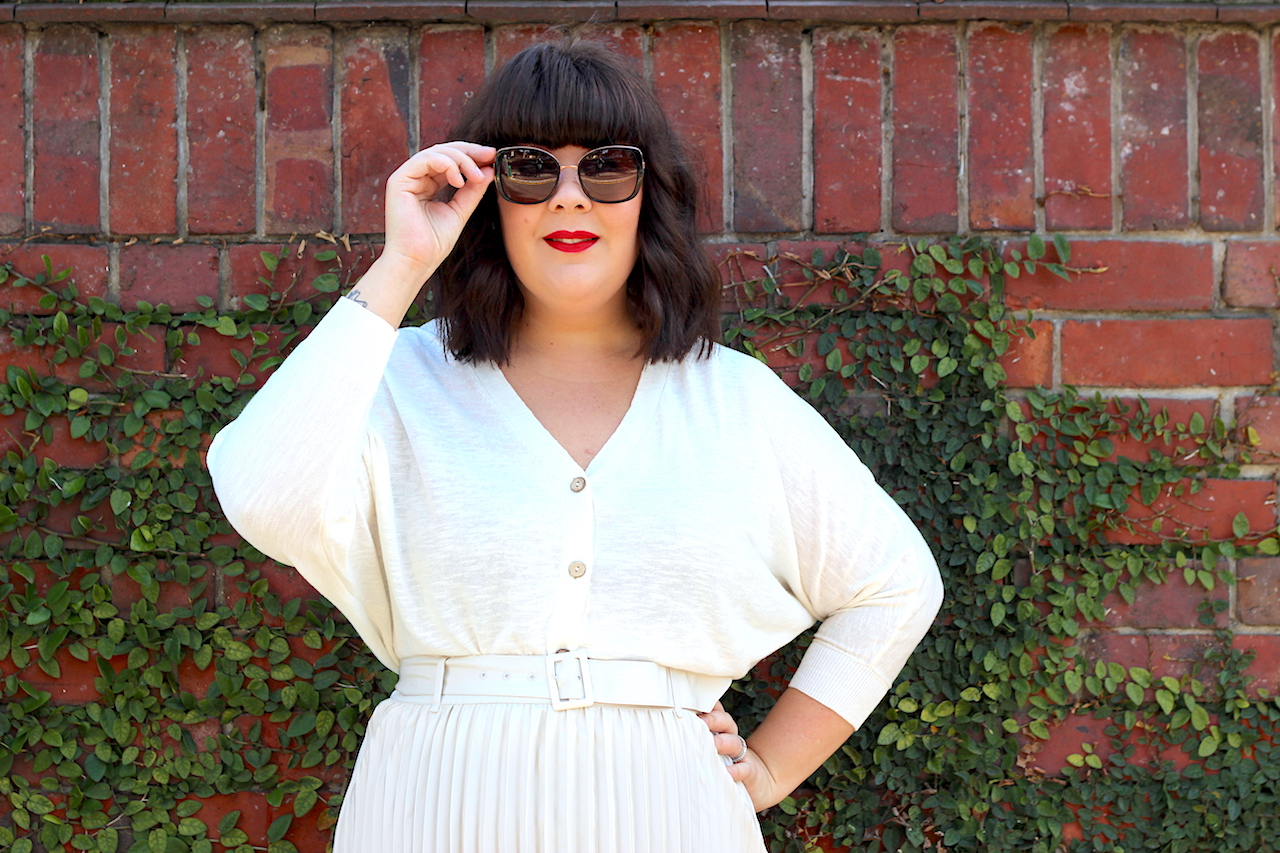 And, to be honest, aren't you also a little over all the dark, dreary tones of winter? Give me white. Rust. Burnt orange. Any excuse to step away from grey, navy and black – just because the weather is overcast, doesn't mean our wardrobe choices have to be.
I feel like I have more pleated skirts from Poetry than I can count (Exhibit A, Exhibit B, Exhibit C, Exhibit D…you get the idea) – and, really do owe them a debt of gratitude for introducing me to the style. As a curvy girl – complete with fairly rounded hips – I was always hesitant that they'd add more bulk to an area I'd rather not highlight. But, I've been converted. This Jasmin skirt in particular has a solid, non-elasticated waistband (and matching belt) – which highlights your waist beautifully, and then just flows into a flurry of cream pleats. Perfect with heels or sneakers, it was the one item I knew I had to get my hands on this season – although, to be fair, this gorgeous rust pleated number was a close second.
You can browse Poetry's range of knitwear here – a note on sizing, I find most items in this category to me delightfully oversized, I'm normally a 18 / 42 and frequently take a medium or large in their jerseys and cardigans. So, do keep this in mind, particularly if you are shopping online.
Items in post provided by Poetry. All views and images my own.
poetry