This past Saturday we escaped to the 12 Apostles for a night of luxury – and indulged in their Sunday lunch buffet the following day. With their glowing reputation and breath-taking location- we arrived, excitedly, late Saturday afternoon.
Part of the Red Carnation Group of Hotels – which, in South Africa includes the Oyster Box and Bushmanskloof – you are guaranteed 5* luxury – and that's exactly what we received.
From the time we checked in, until we left (stuffed) after Sunday lunch, our experience was nothing short of exceptional. I will try and do it justice by sharing it with you.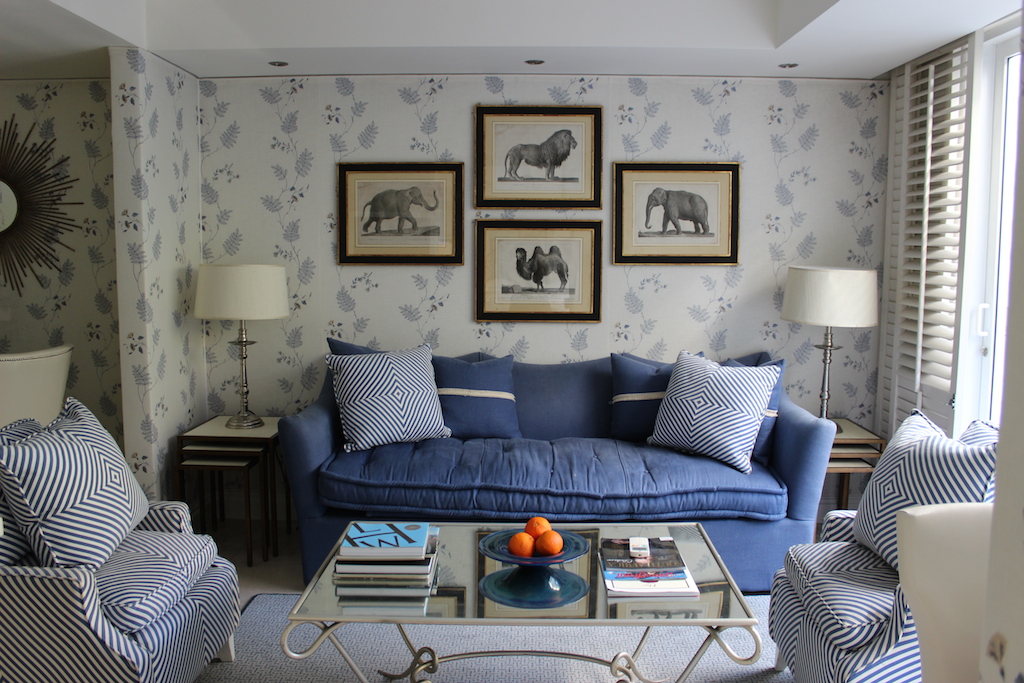 The hotel is situated 5km outside of Camps Bay, along Victoria Road – close enough to town to be convenient, but just out-the-way-enough to feel like a special retreat. Should you wish to visit the Waterfront, the hotel also offers a complimentary shuttle service.
The hotel is simply beautiful – divided into four wings, it is a hotel in the sense that you have neighbours and shared walls, but it is more a sprawling estate – with corridors connecting the various wings, via restaurants, cafes, rock pools and forest walks.
Upon checking in, we were informed that we had been upgraded to a mountain-facing suite – and surely 'upgraded' is one of the best words to hear in any form of hospitality. With a separate lounge, desk, two TVs, a mountain-facing balcony and beautiful bathroom – we had no reason to leave our suite for our stay. Although, we did take a photo-tour of the hotel – goodness, it is gorgeous.
With the main elements of decor taking the form of orchids and paintings along corridor walls (we counted seven pieces of artwork in our suite alone) the feel is modern-meets Cape History – with a very big budget. Heading outdoors, there are two pools – one a swimming pool and another a rock pool – tanning deck and various walking trails – it's a tough decision between enjoying every inch of your room and exploring the area.
After our tour, we went back to our suite and decided that's where we would be spending the rest of the evening. With the temptation of ordering an XBox and DVD's for our room proving to be too much – it was the perfect excuse to have a bath, wrap up in a robe and escape from the world for a night. We also made use of perhaps the-most-indulgent of hotel privileges – room service.  A croissant with smoked salmon, scrambled eggs and cream cheese for me, and a beef burger with cheese and potato wedges for the lovely man – we took a break from our XBox game to enjoy our dinner in our lounge. Naturally. (PS both meals were generous and delicious).
Another knock at our door brought a late night treat of petit fours, fresh fruit and a bottle of Bouchard Finlayson Blanc de Mer. It's as if the staff knew we had bunkered down for the night.
On the point of 'staff' – goodness, do they choose them well at the 12 Apostles – I have never been called Mrs Bresler as much as I had during our 24 hours there. Nothing was too much effort, nothing was a problem – their sole purpose is to ensure your stay is as memorable as can be. Two standouts were Gavin (the Food and Beverage Manager) and Masood (Head Concierge). Perfectly combing personal attention with constant professionalism, they are an asset.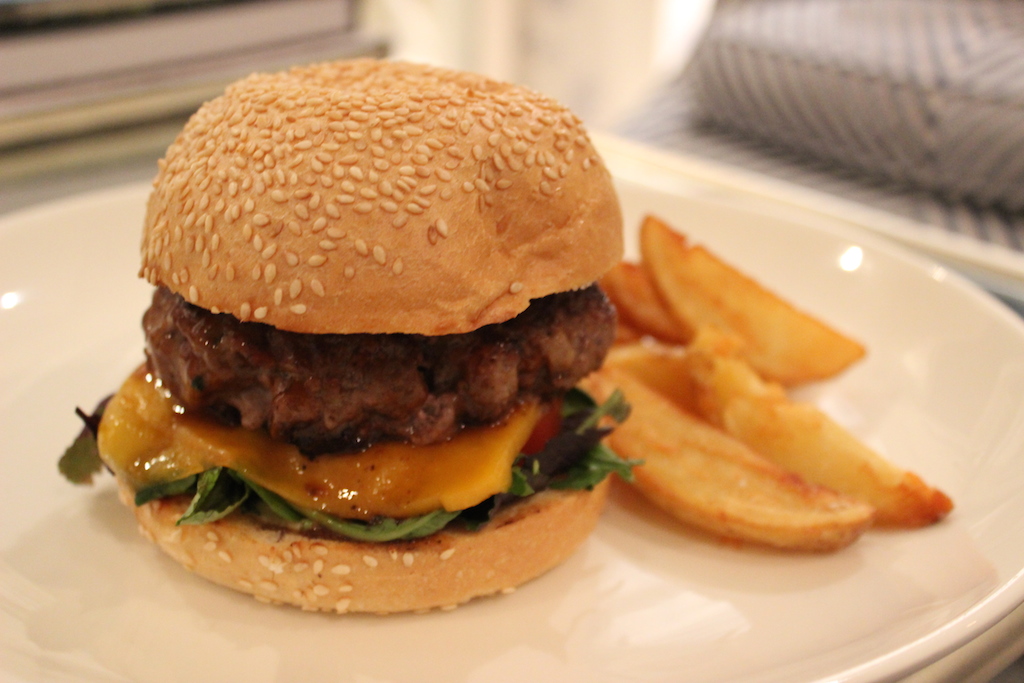 After sleeping in the crispest linen I've ever encountered, we woke and decided to tackle the Sunday morning and make up for all the eating to be done that day – and visited the hotel's fitness centre. It is small – with a cross trainer, treadmill, two stationary bicycles and weights – but was perfectly fine for our purposes. The hotel can arrange complimentary use of the Green Point Virgin Active gym for those who need a bit more of a challenge.
Breakfast was fantastic – and also, a life lesson : every meal is better when started with bubbly. This is something I'm going to be taking very seriously going forward. Bubbly, oysters – then cappuccino, pastries and cheese…before moving on to Eggs Benedict (with extra bacon) – we more than made up for our early morning gym session. The 12 Apostles is also open to limited members of the public for breakfast – at R215 pp – considering all that is on offer, it is fantastic value for money – especially when that view is included.
We headed back to our suite after breakfast – pretended to watch a movie, but actually napping – before heading downstairs for Sunday lunch. You can read about the lunch here.
Note : We enjoyed our stay as guests of the 12 Apostles. All images and views are my own. Room service was for our own account.