Eating out as a vegan can be challenging. So, during our recent visit to Hermanus, I knew we had to make a special stop at ELL Eatery at Spookfontein. Known for their ethical and sustainable food sourcing – and friendliness towards vegans – we ventured up the Hemel-en-Aarde valley to pay them a visit.
We left our home for the weekend, and ventured up the Hemel-en-Aarde. You'll spot the sigh for ELL Eatery on the right, past Newton Johnson. If you have a little more time on  your hands, I'd strongly recommend making a trip to Hemel-en-Aarde alone. Packed with fantastic wine, amazing views and great food – I only mention this, because, embarrassingly, we've only been to one other place in the valley – Creation Wines.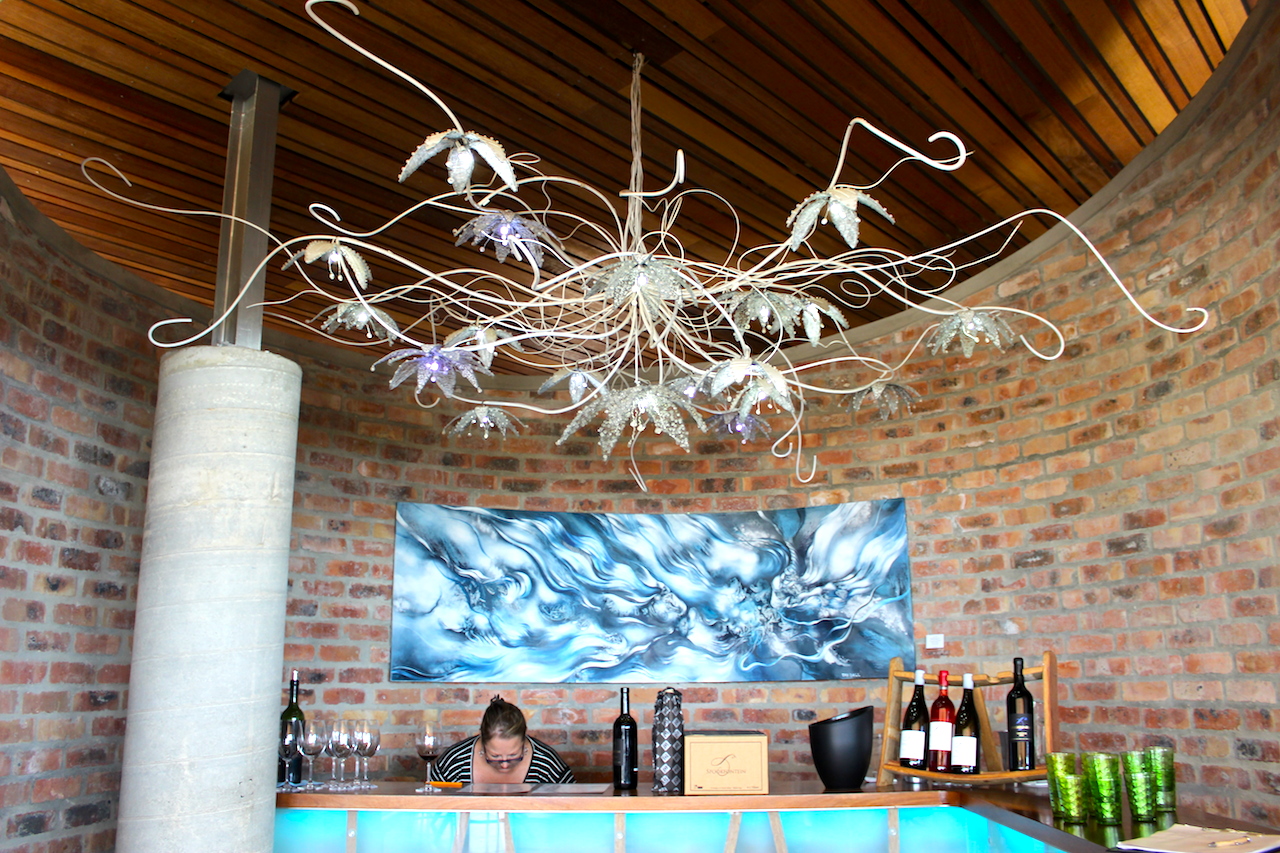 ELL Eatery is situated on Spookfontein Winery, which focuses on organic, natural wines and farming methods – making them perfect partners. The vision of Norah Hudson, ELL was launched in 2013, to fulfill her dream of providing customers with healthy, ethical food choices. Norah has subsequently become vegan, which has impacted on the eatery's menu. Offering vegan cheese substitutes, a vegan plat du jour  and fantastic vegan – and non vegan – pizzas, it really is a gem for diners, no matter what your dietary preference.
We started with homemade hummus and lavash. Delicious and laden with garlic, there was simply not enough. But, it did serve well to whet our appetites.
We started with a vegan smörgåsbord – meant as a meal for one, we shared it as a starter. Served on a beautiful piece of wood, it had olives, fantastic homemade spring rolls, grapes, marinated peppers and artichokes, preserved figs, bread, mushroom 'biltong' and an assortment of vegan cheeses. I'm not sure if it was the food, or the sheer freedom knowing I could eat everything on offer, without asking "what's in this?" or eating around items – it was heavenly.
As ELL Eatery doesn't have a liquor license, diners are able to enjoy a free wine tasting of three wines of your choosing from Spookfontein, at yourtable, and then purchase wine directly from the estate to enjoy with the meal. If you're more inclined to pick a non-alcoholic option, there is sweet river water available at no charge.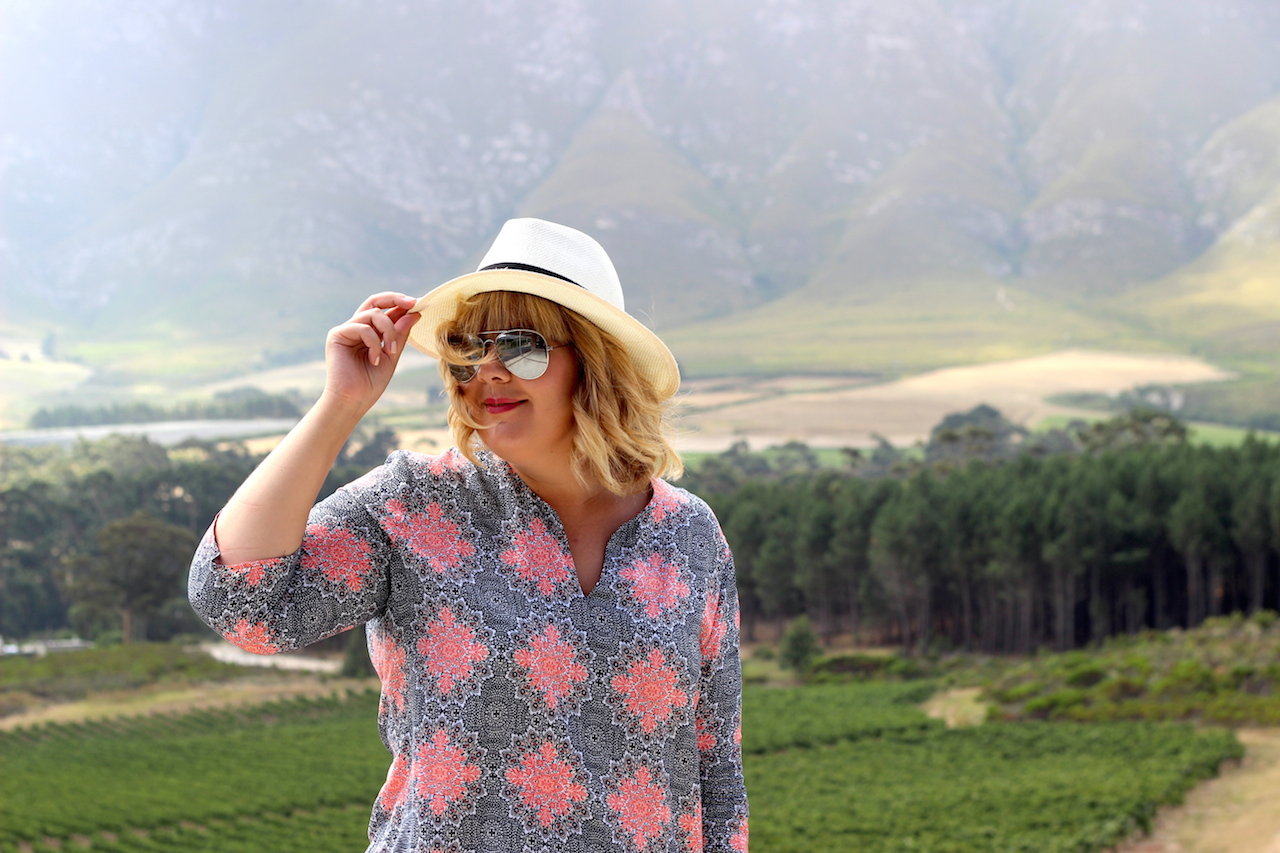 With floor-to-ceiling glass windows on three sides, you're able to enjoy views down over the vineyards while you feast. Even though the wind was properly howling when we visited, we had to stop outside to take advantage of the views – before quickly running back inside for the next course.
For mains, Norah sent out three dishes for us to share – a curry, burger and pizza. The curry was fragrant, not spicy, with broccoli, beans, marrows and Quorn vegan pieces. Served with rice and bread, I'm embarrassed at how quickly it was demolished – especially considering what we had to start with.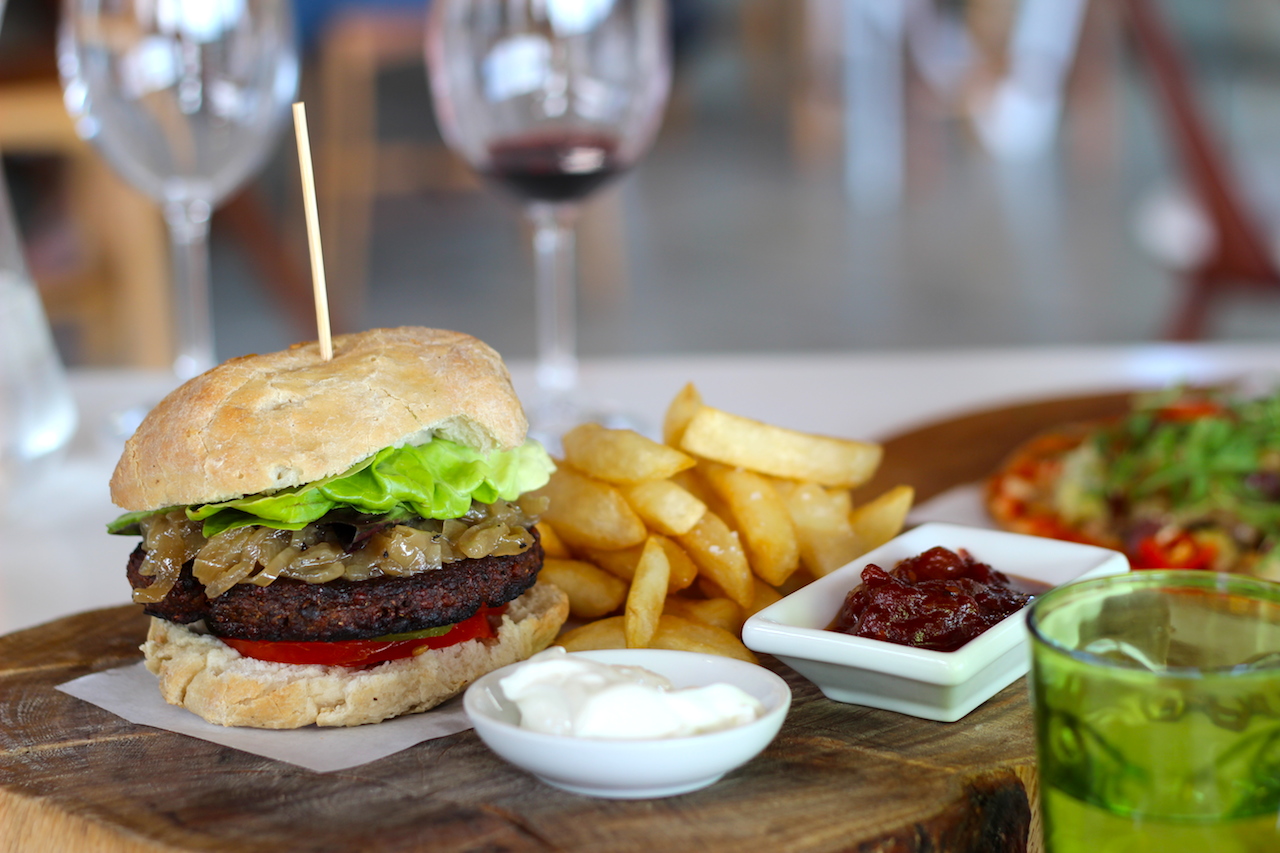 The burger was properly tasty – charred, and with great texture – something that can be particularly tricky to achieve with a vegan burger. Served with hearty chips, vegan mayo and a delicious tomato chutney, it was by far the best non-meat burger I've ever eaten.
Then, we had to conquer the pizza. Norah assured us that it would be a kiddies' pizza, but it was still larger than we were able to finish. With olives, artichokes, peppers, rocket and vegan cheese – all set on a crispy base – it was a pizza, done very well. Sadly, half of it went uneaten (If we didn't already have dinner plans, I would have asked for it as take away, without hesitation).
We were ready to roll out the door, but as Norah had prepared a special vegan dessert, she twisted our arms into staying for just a spoonful. It was my first time tasting the (in)famous chocolate avocado mousse, and it was good. Silky smooth, decadent and oh-so-rich, a spoon full is all we needed. A sweet end to the most incredible spread of vegan goodness.
Note: We enjoyed our meal as guests of ELL Eatery. All views and images are my own.
Leave a comment