Ginger and Lime Cooking Studio has been in my periphery for years, as one of those places I really wanted to visit, but then just never managed to book and actually make it happen.
So, when Zari sparkling grape juice invited me to join them for an Indonesian-inspired plant-based cooking lesson at Ginger and Lime with Nathalie Larson, all excuses went out the window, as I firmly made a mark in my diary.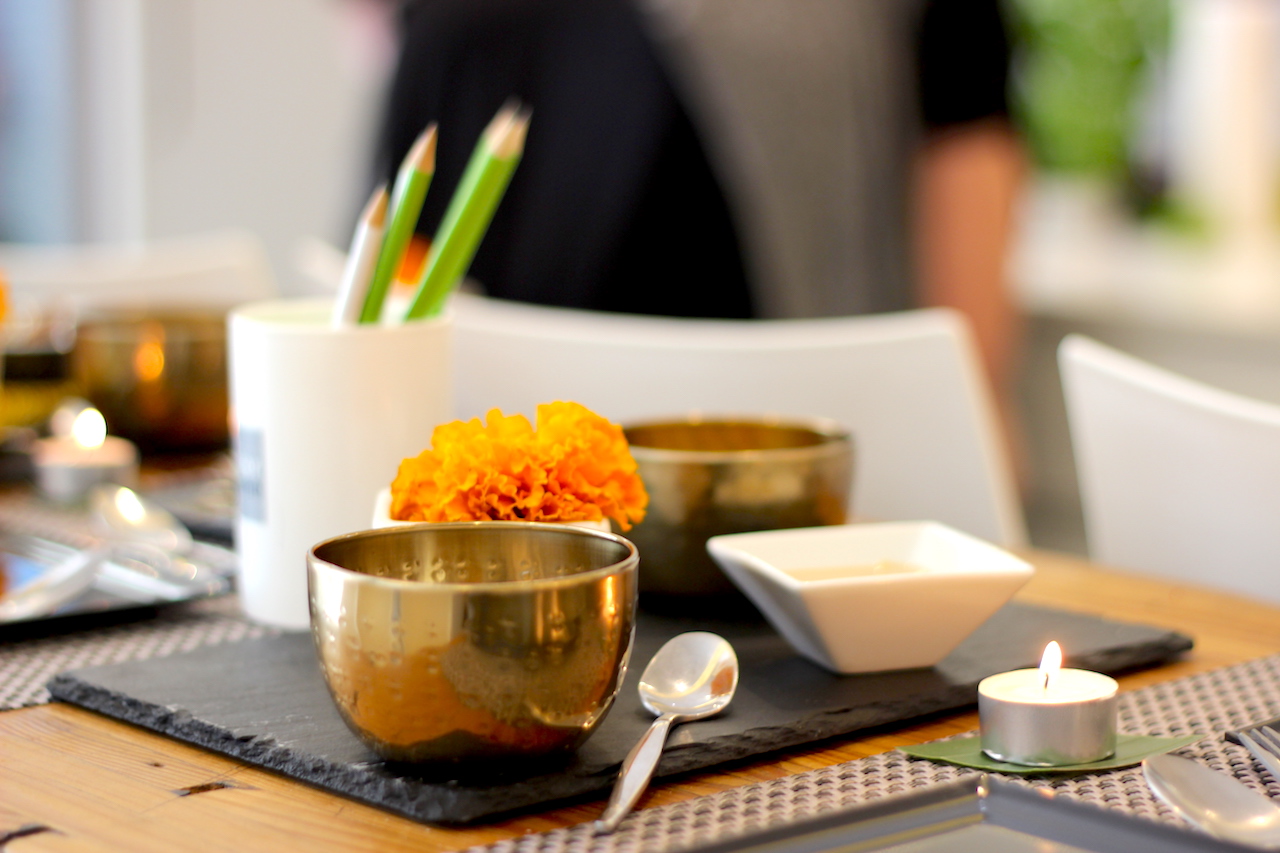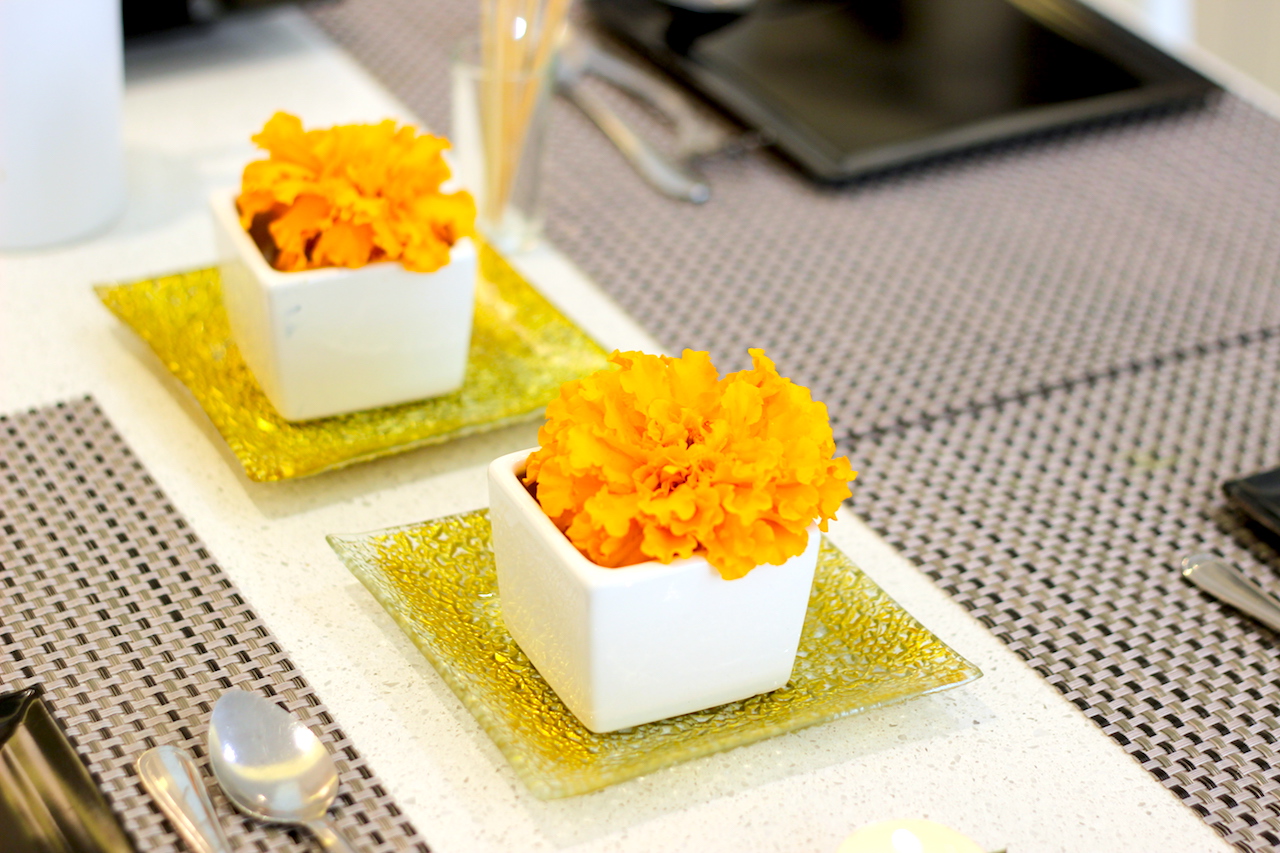 Set in the most spectacular house in Fresnaye, Ginger and Lime is an entertainer's dream (and, I later found out, available for private functions), and provides a great, social platform to increase your cooking knowledge. We covered a veritable feast during our four hours there – this was the menu:
Turmeric 'Jamu' sparkles with Zari | Mini coconut yoghurt and charcoal bowls | Traditional Nasi Champur | Kare Waluh (pumpkin curry) | Urap (a bean, cabbage, sprout and coconut sauté) | Lemon and lime coconut rice | Crispy chickpea 'tofu' and Rendang tahini tempeh | Seaweed salad | Fresh Sambal Netahm | Sambal Oelek | Kekap Manis | Curried nuts  | Gomashio (sesame salt) | Tapioca crackers | Crispy shallots | Turmeric sweet potato ice cream sandwiches with raw coconut biscuit | Pisang Goreng- crispy baked banana with caramel sauce and a butterscotch custard
The kitchen is equipped with stools and countertops, where you can comfortable sit and watch the chef in action, while you nibble on tidbits ahead of the main feast. Each seat has a folder with the recipes for all dishes, which you can work through with the chef and make notes as you go along – the experience is very interactive, and you're encouraged to ask questions as you go along.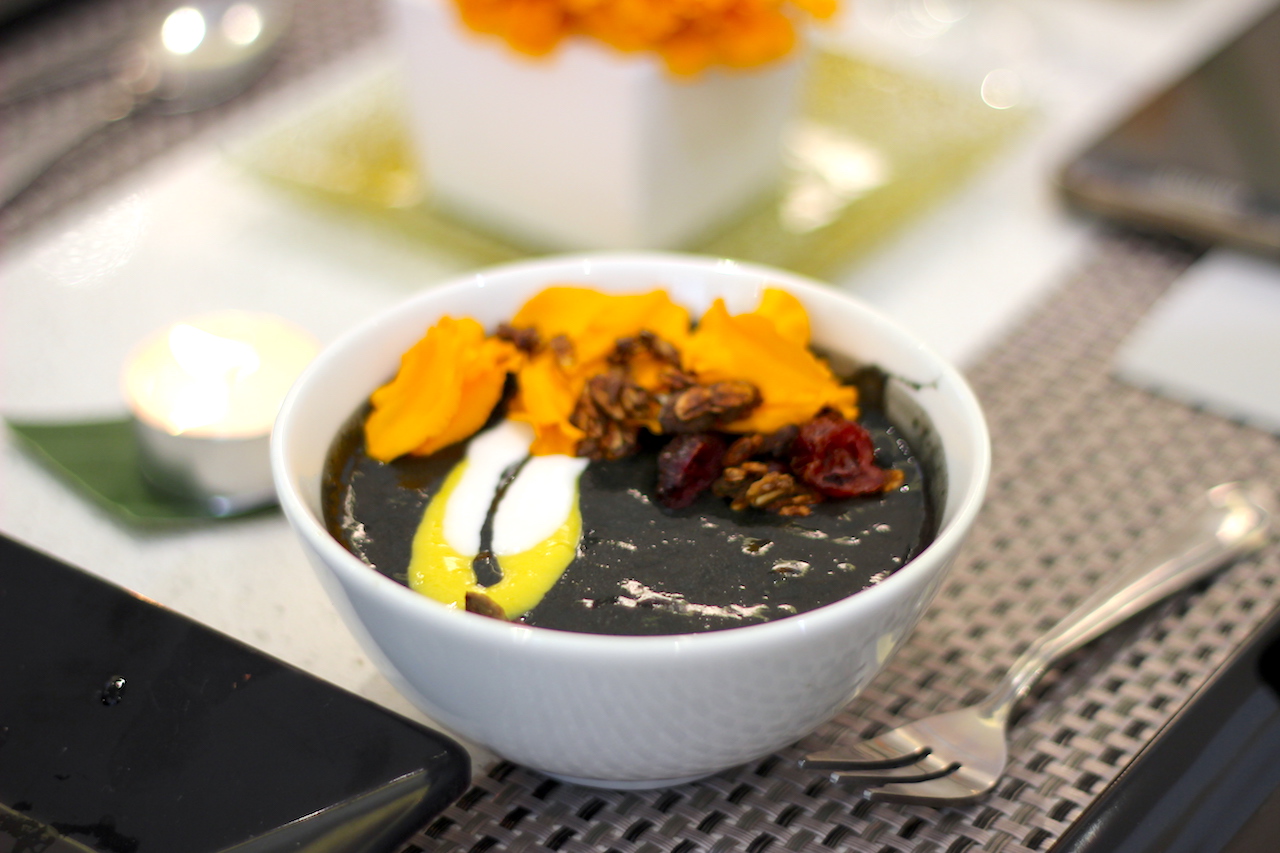 To help fuel us through the demo, we enjoyed coconut and charcoal smoothie bowls, which were just delicious. I mean, I'm not particularly health conscious, and would never turn down a sweet pastry to start my day, so while I knew this would be good for us, I was a little skeptical as to what it would taste like. But, goodness me, it was properly good – and likely the first dish I'll try and recreate from our recipe pack.
After some time watching Nathalie in the kitchen, it was time to tuck into the feast, which was beautifully laid out on the dining table. We dished up from the seemingly endless variety of dishes, before enjoying it all outside on the verandah.
I sadly had to leave before we got started on desserts, but can only imagine that it was as tasty as the savoury dishes were. I'd highly recommend a cooking class at Ginger and Lime – and, please don't think it's only for Masterchef hopefuls or kitchen professionals. Our group was made up of families, with children aged 11, single guys in their twenties – a real mixed bag. Yes, you will likely learn a lot, but also – perhaps more importantly – leave inspired to spend more time in the kitchen, and experiment a little.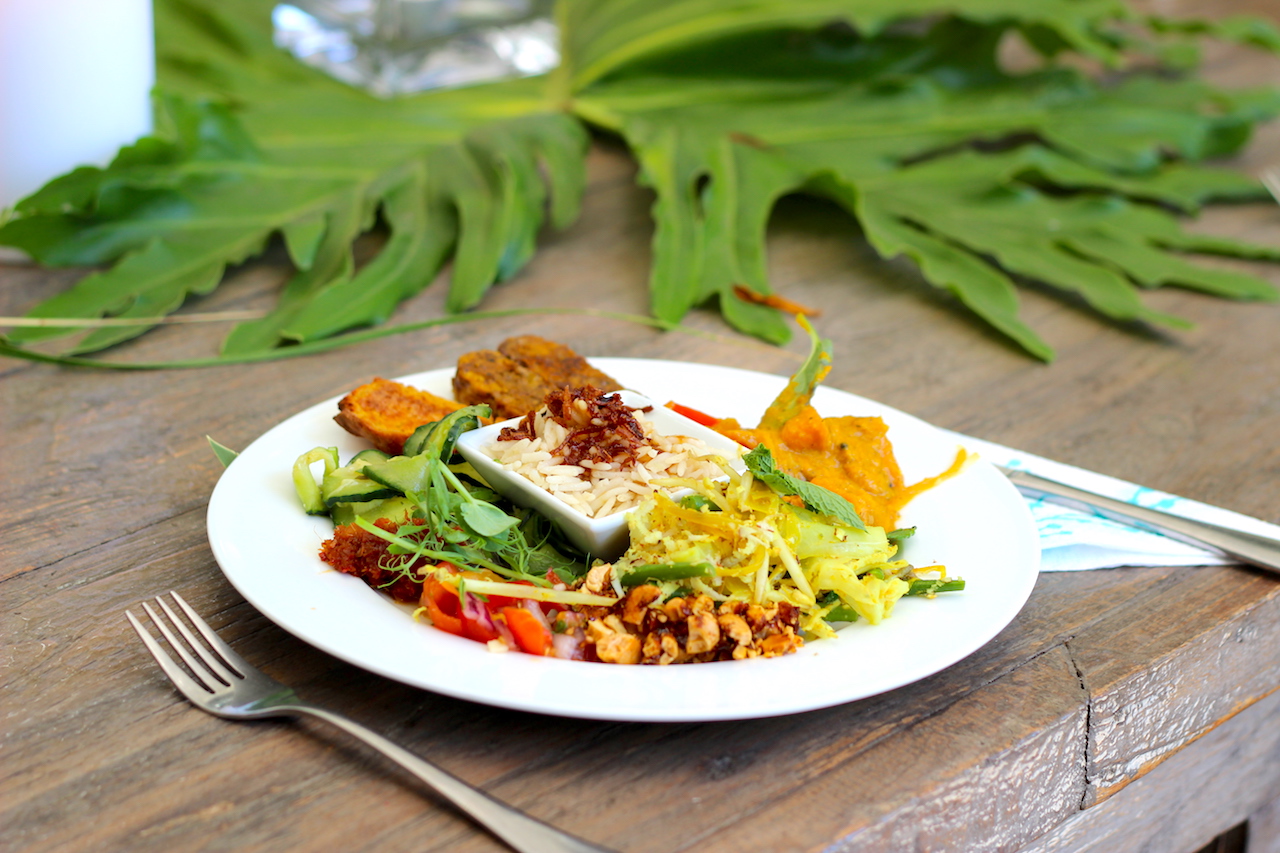 You can view all upcoming classes here – this exact class with Natalie is happening again on 24 March, if you'd like to experience it for yourself. Other classes that have caught my eye are:
27 March – Japanese cuisine | 7 April – Authentic Italian | 25 April – Asian Fusion
Classes are between R695 and R795 per person and include recipes and drinks. If you'd like to learn more about the Zari story, head on over here.
Note: I enjoyed the morning as a guest of Zari. All views and images are my own, except for the Zari styled image, which was provided.