Or, alternate title "all dressed up and nowhere to go".
I hardly need an excuse to put on a pretty dress – I mean, the title of the blog might be a hint – but, this floor-length, satin-like beauty from Amanda Laird Cherry is something quite special. With a gently scooping neckline, fluttering sleeves and a tie at the waist, I think it's safe to say that it will be universally flattering and is pretty forgiving for any lumps and bumps you might be self-conscious of (although, I hope you know by now – your body is magnificent in whatever shape it takes).
While I'll live in the hope of a fancy event invitation or friend's wedding, I think I'll also try my hand at dressing this down a little – maybe with a denim jacket or pair of boots? Because life's too short to save the pretty dress for a special occasion, really.
I've long been in love with this style of dress from Amanda Laird Cherry – you can see me in a long, green version two years ago, and I almost took the plunge then and added it to my cupboard, but was worried about the length – you can see it pooling on the floor around me. So, a note on fit and sizing – I'm 1.68m tall and am wearing a very low block heel of around 4cm, and find that the size 42 is the perfect fit – both in length and for my body.
If you want to see me in a few more dress styles from them (what can I say? I'm a fan) here's a shorter, sleeved pale pink number, and a little ray of sunshine.
You can find this dress in various colours and sizes here, or at The Space.
You can view my other two Amanda Laird Cherry must-haves here.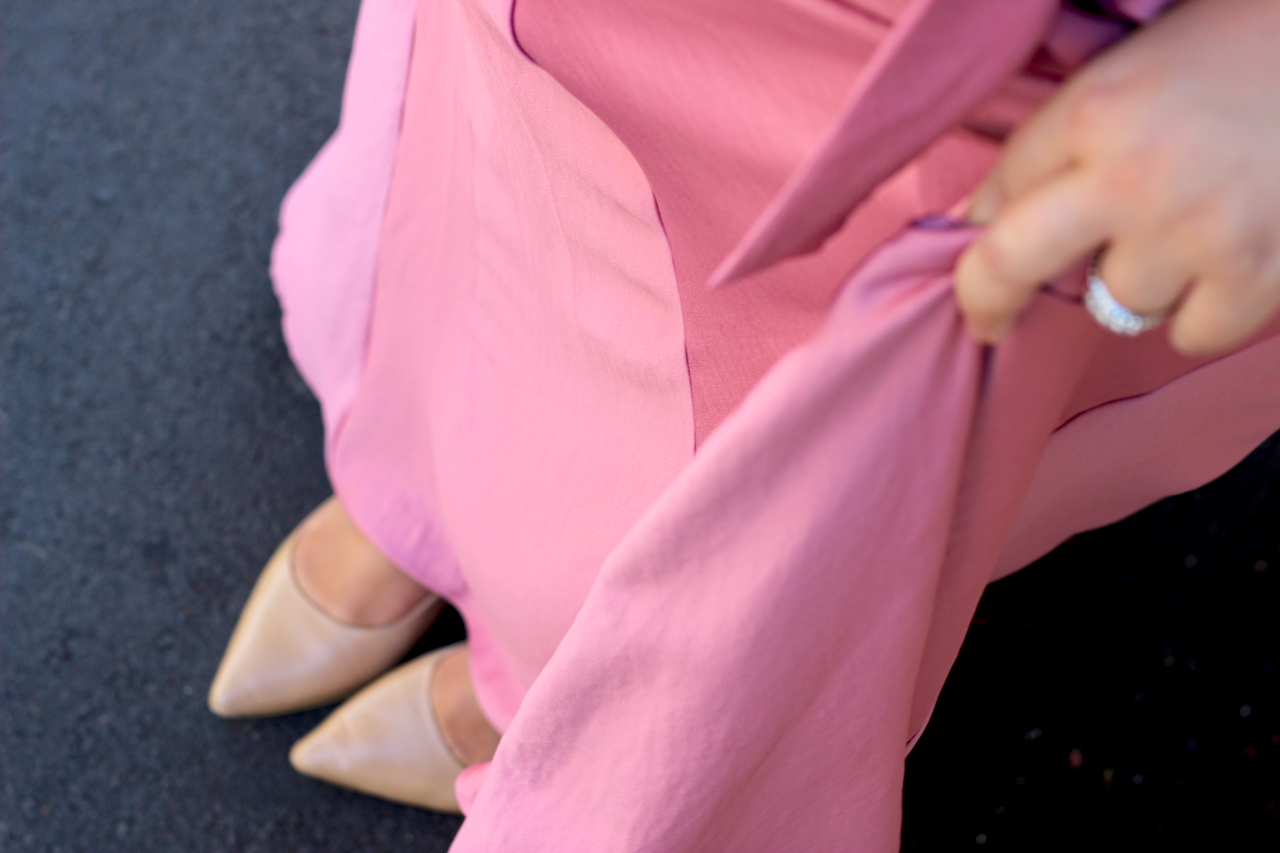 I received this dress as a gift from Amanda Laird Cherry. All views and images are my own.
amanda laird cherry