Festivals and I don't really see eye-to-eye.
I tried a weekend festival, once. With the promise of "glamping", I thought I'd be able to manage, but having to walk to a portable toilet with a torch and sleep in a structure where the walls flap in the wind, is just not my idea of fun. But, one-day shenanigans I can totally get behind.
So, when Jaguar South Africa asked if I wanted to join them at the launch of their new E-PACE compact SUV at #HuaweiKDay, I had a feeling it would be a good day out – and, let's just say, I was right.
The music
A full-day music festival, it was my first time – and now, likely, not my last. The line-up included something for everyone, with my front-row hit list including Matthew Mole and Gangs of Ballet. I'd seen half of Matthew's act when he opened for Bastille (one of my favourite bands) towards the end of last year, and had made a mental note to make an effort to see a full show of his, and, well, let's just say I'm now a bit of a fan girl. Catchy songs and an amazing live performance, I'd suggest keeping an eye out on his tour schedule for a show in your area.



Keen to see a bit of the day for yourself? Head on over here for a quick 2-minute video I put together.
The car
Of course, the real reason I was there was for the car. The latest addition to the Jaguar range, the E-PACE is also the most affordable (which, I understand, is a relative term – but, we are talking about a luxury car brand here). Aiming to give you the premium Jaguar driving experience, together with a practical, everyday car – it's also very, very pretty. I had a chance to sit in it, look around, and maybe even stroke the steering wheel longingly – and, well, let's just say, you might not want to get out either. For a virtual tour, specs and models, I'd suggest heading over here, if you'd also want to add it to your lust list.





The experience 
After a full day out, I'd please like Jaguar South Africa to be involved in all my festival experiences going forward, thank you very much. With a sheltered canopy, delicious lunch buffet, ice-cold rosé and wine from the bar and armchairs to relax in – the team provided the perfect haven to escape the crowds and heat (while still allowing me to head to the front of the stage to sing along when I wanted to). Jaguar sure knows how to add a little luxury to any experience – let's do it again soon?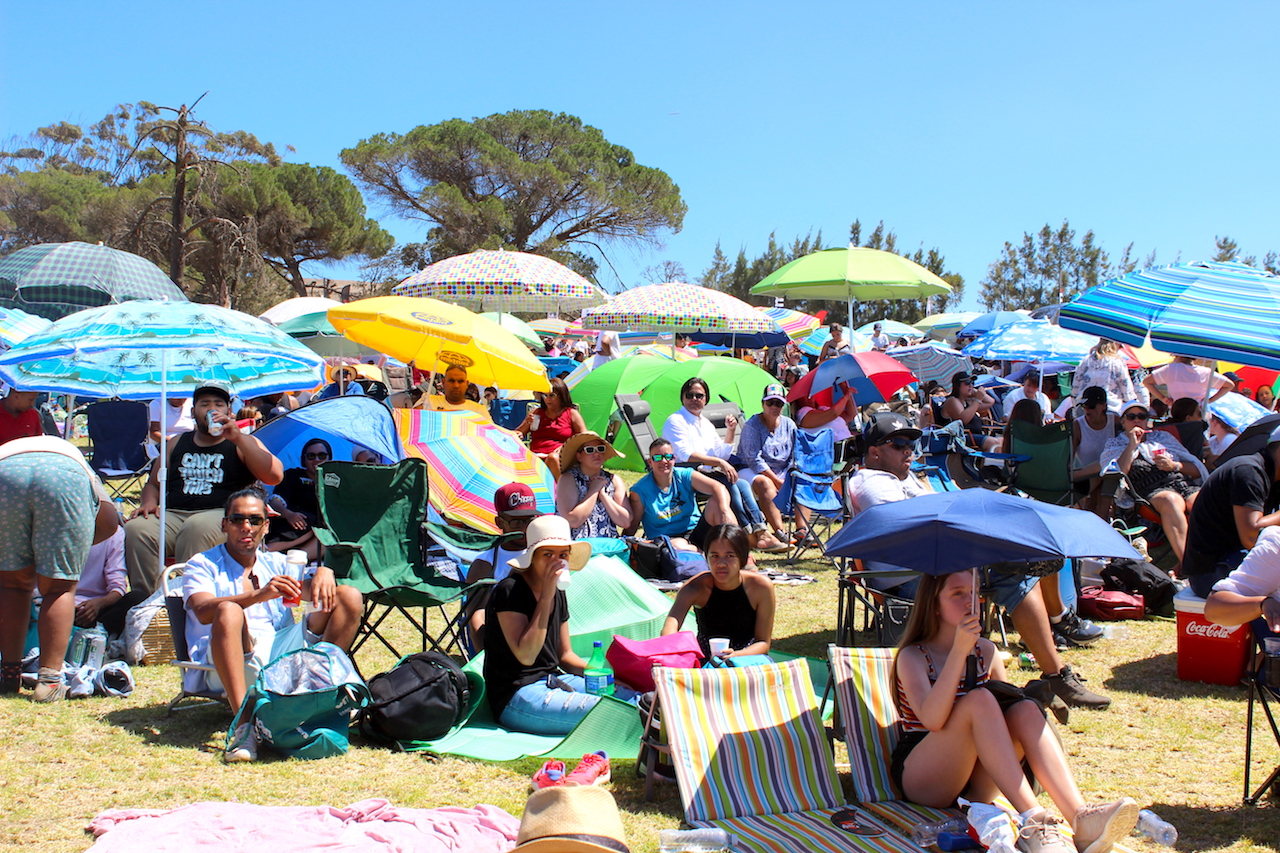 I enjoyed #HuaweiKDay as a guest of Jaguar South Africa. A blog post was not requested or expected. All views and images are my own.