Working full time and having set office hours means, that, like everyone else, taking leave for a few nights away is quite a commitment. Thankfully, over the past few years, I've discovered the joy of the staycation – giving me the opportunity to further fall in love with Cape Town, experience a little luxury – and be home by lunch time the next day.
When the invitation arrived to experience the newly-renovated Grand Daddy Hotel in Cape Town, it was an immediate yes from me. Having often walked past the hotel when I worked in town, we'd only experienced the roof top bar one night – with the interior remaining mostly a mystery.
After a very friendly check-in, we were shown to our room – where we experienced, what are possibly the three greatest words for any traveller: you've been upgraded. We were initially meant to stay in one of the Superior Suites, but discovered that we'd been moved to one of two Daddy's Suites (the decor has been updated since the website photographs were taken).
I loved the tones of blue and purple of the room, accented with touches of copper – which are also used in the beautiful THIRTY ATE Restaurant on the ground floor. Our room was large, with three small balconies – two leading off the main area, looking on to Long Street, and one leading off the bathroom onto a side street.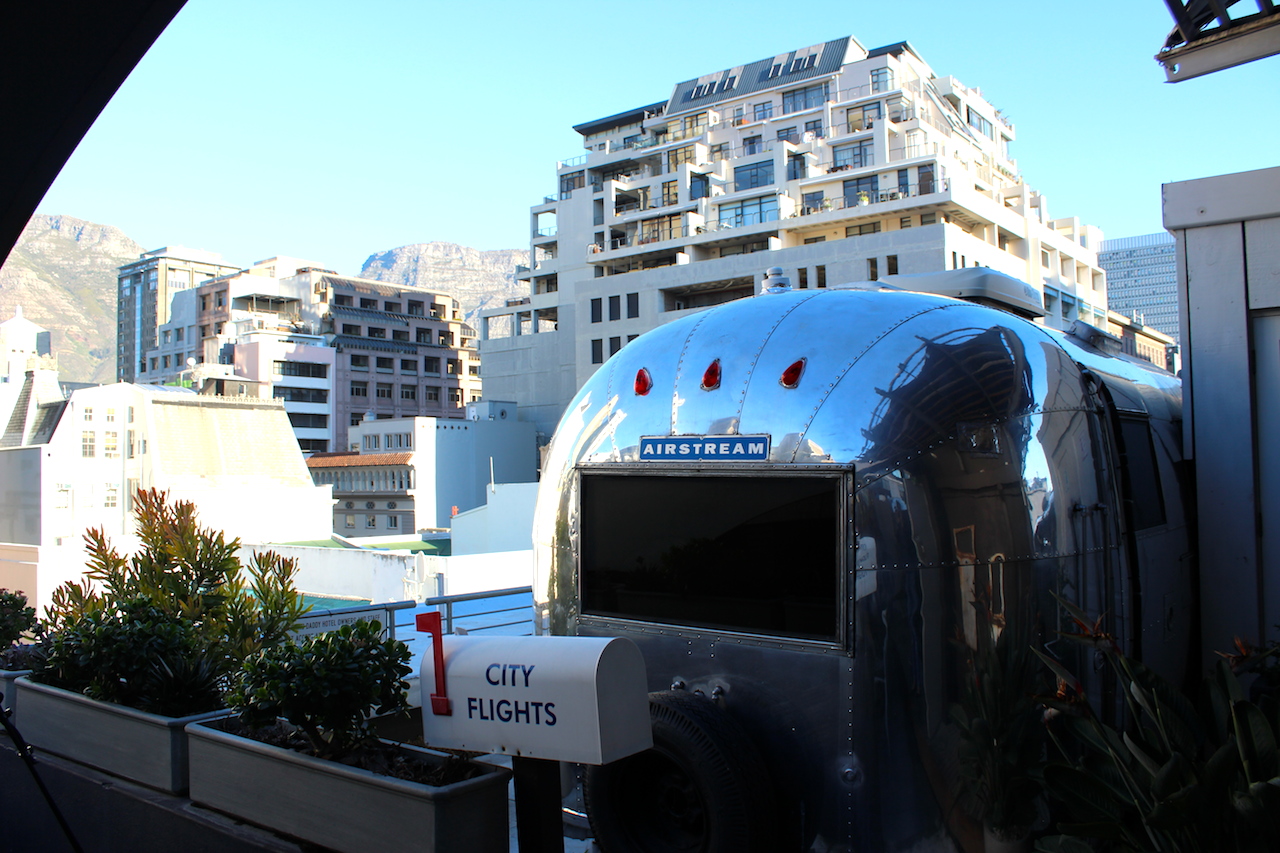 When packing for our night away, I considered throwing a pair of noise-cancelling head phones into my bag – but, naturally, forgot. As the hotel is as central as you could hope to find in the CBD, added to the fact that we were staying over on a Saturday night, I did have concerns about noise and getting some sleep. Thankfully, we needn't have worried – double-glazed windows and double-doors leading to the balcony meant that our CBD home for the night was quieter than our flat in Kenilworth.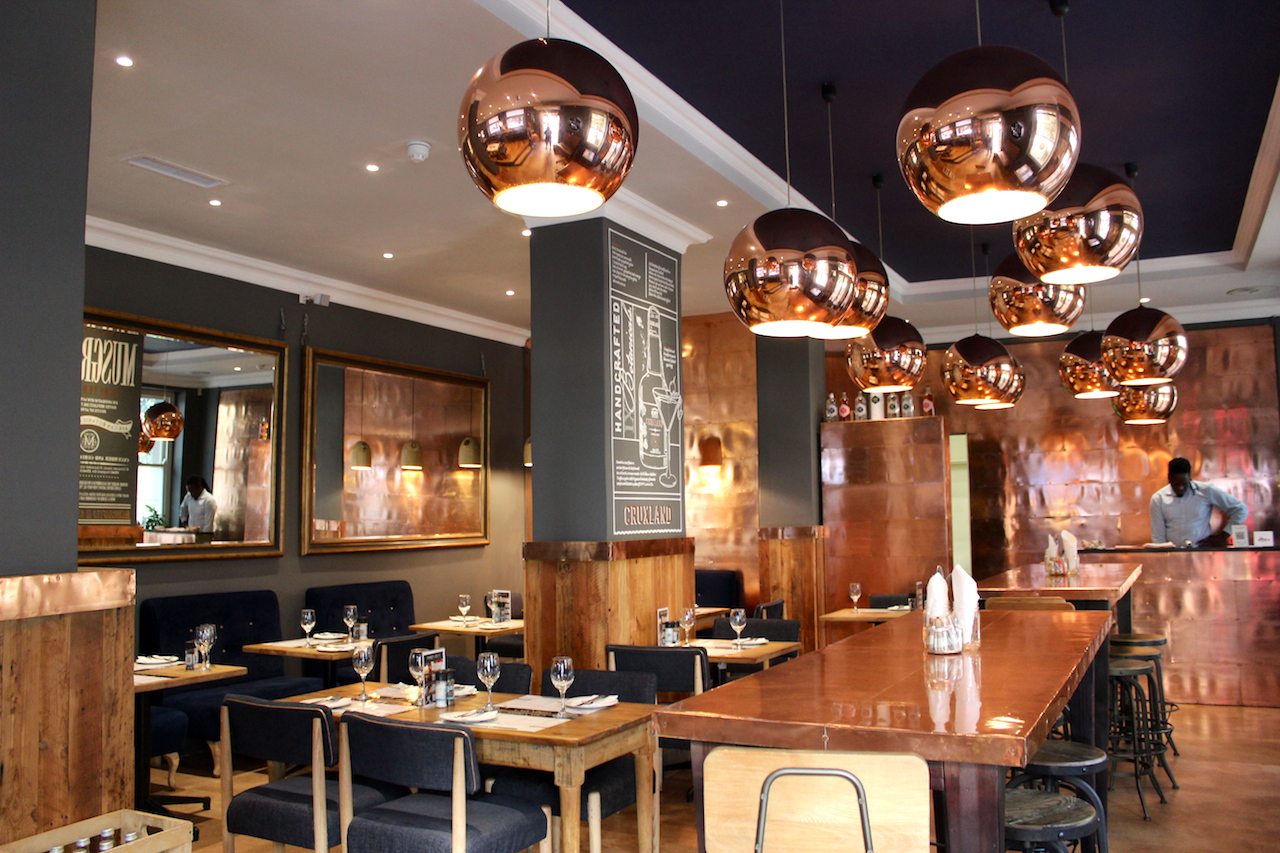 Come 19h30, we were chomping at the bit and well ready for dinner. In our initial correspondence regarding our stay, I had informed the hotel of my vegan dietary requirement – but was still a little skeptical to see if it had been passed on to the kitchen. We sat down in the beautiful, warm, copper dining room and immediately ordered two glasses of red wine. This is a Cape winter, after all.
We were presented with special menus, with options for a three course set meal for both of us – a vegan option for me, and meat eaters' for Luke. I was very happy to stick to the plan and enjoy what they had prepared for me, while Luke went off piste and ordered a la carte.
He started with chilli poppers – which arrived, appropriately cheesy – the Big Daddy Burger (with avocado, bacon jam, jalapeno relish and crisp onion rings) – and their signature chocolate brownies.
What we'd soon learn, is that while THIRTY ATE isn't fine dining – nor does it claim to be – what it does, it does exceptionally well. Both the burger and brownies were among the best Luke had ever eaten. Not bad for an unsuspecting restaurant on Long Street.
My meal followed the same trend – starting with a thoroughly satisfying and wholesome butternut and orange soup, followed by a family-sized ratatouille with garlic bread, and ending with a poached pear with granadilla sorbet. While my entire menu was faultless, it was the dessert that stole the show. Pears are notoriously tricky to poach, with many chefs underestimating the time it takes to do it properly – with many a fork or spoon simply bouncing off an uncooked specimen. I feel that this pear had been poaching for days – with the red wine penetrating deep into its core. With walnuts for crunch, it was served with a spectacularly smooth and creamy granadilla sorbet.
Honourable mention should also be made of the chilli, garlic and lemon relish that was served with dinner. I enjoyed it so much, I asked for it the next morning, to add to my avocado toast.
We slept soundly, before heading down to breakfast. Served in the same restaurant as dinner, the menu is a la carte only, with a R75 budget per in-house hotel guest. You are welcome to order anything you wish, with anything over R75pp being charged to your room account. To make up for my feasting the previous night, I simply ordered toasted sourdough with avocado and lemon – which was everything I'd hoped for.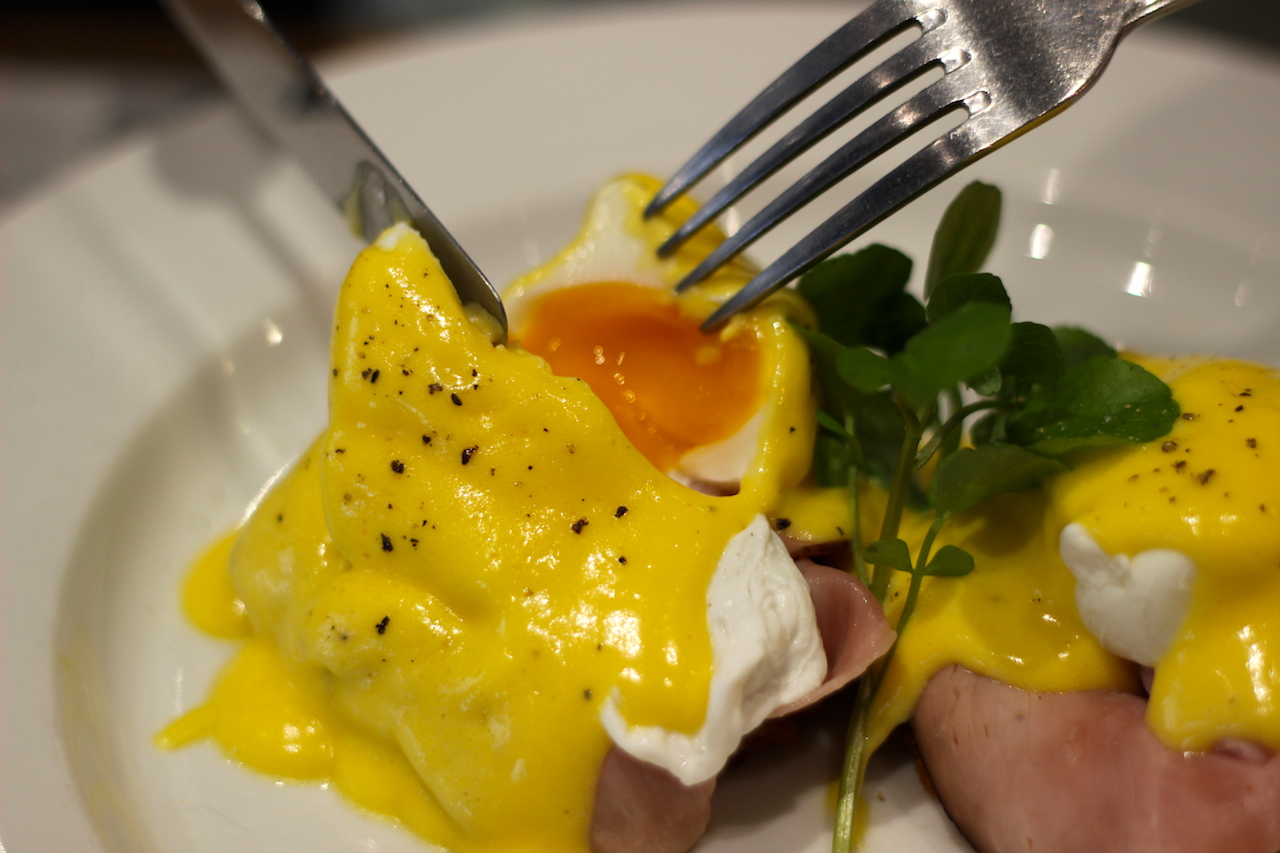 Luke ordered the Eggs Benedict – at a reasonable R65. Following the trend of the previous evening, this was again, one of the best he'd had. He specifically mentioned the well-balanced Hollandaise, with enough tang to stand up to the richness, and the best poached eggs I've ever seen. Seriously. He asked for them medium, and they arrived with silky whites, a just-set outer yolk, with a rich, oozing centre. We were both well-impressed.
So, parting words? We arrived not knowing much about the hotel, and left a little in love with it.
Our entire experience – from the moment we checked in, to the moment we left – was absolutely flawless. And trust me, that's a mean feat to achieve.
Note: We enjoyed our stay as guests of the Grand Daddy Hotel. All views and images are my own.