A little late to the proverbial party, I've only discovered Pichulik a few months ago. The Carnelian Queen made it onto my local lust list a few weeks ago, and I recently bought the Collier Vert as a birthday present from-me-to-me.
It was great timing then, when the opportunity arose to visit the Pichulik studios in Woodstock last weekend.
"Katherine-Mary, trained artist and Patissier started Pichulik in Sept 2012 after a trip around India. Pichulik is inspired by the intimate relationship  women have with jewelry – it speaks of her travels, her mother or grandmother and the people she has loved."
Light, bright and vibrant, the studio is filled with colourful pieces – many of which I would happily have taken home with me on the spot. As I'd only seen her pieces online before making my purchase, it was an absolute treat being in a room with most of the collection and being able to touch, feel and try-on the various pieces.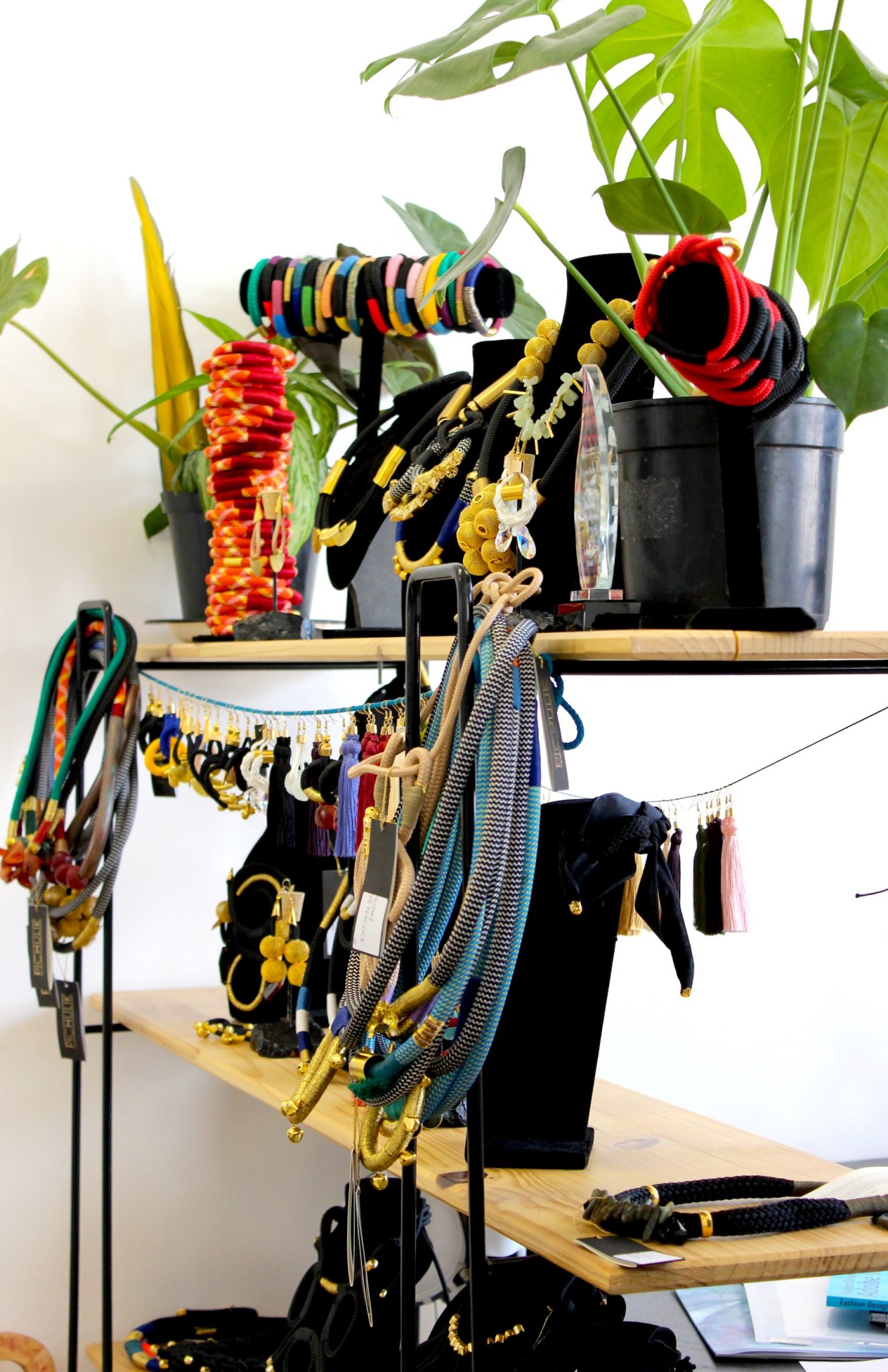 I'd naturally had my favourites, but discovered a few more I'd like to add to my wish list – the Glass Mink, Geisha Curve, and Peacock (in beige). It was fantastic not only seeing the pieces – total kid in a candy store vibe – but also meeting the lady behind it all, Katherine – or, 'Kat', as she introduced herself. Charming and down to earth, friendly and passionate I admit I had a bit of a fan-girl moment (not helped by an accidental boob-graze when saying goodbye).
With MCC in hand, we ooh-ed and aah-ed and compared which piece we'd be buying next. As an aside, the Peacock is the most popular piece, in black.
From wearing hardly any jewellery, my move to statement pieces has been quite a swift one. My Pichulik 'collection' is now one of two pieces – thanks to a gift of a Bell Bracelet from Kat when we left.  Aim for Christmas? Acquire piece number 3!