I recently received an invitation to spend three days at the beautiful Bartholomeus Klip with Miles for Style. The promise of two nights in nature meant it was an immediate "yes" from me – even though I had absolutely no idea where we were going.
Even though I spent the preceding week dreaming of birdsong and wide, open spaces, I found myself often having to refer back to my emails in order to remember the name of where we were going. So, for you – Bartholomeus Klip is a working farm and luxury escape in Bo-Hermon – which is somewhere, mostly halfway, in between Wellington and Riebeek-Kasteel.
We arrived late one afternoon, and after successfully navigating dirt roads, cow grates and being roadblocked by sheep, we pulled up outside the manor house. No sooner had we taken off our seatbelts, we had three members of the Bartholumeus Klip team standing by the car, ready to welcome us.
This friendly, welcoming attitude would be something we would see much more of during our days there – we were made to feel completely at home, with nothing being too much trouble.
Memories of the dirt road were quickly dealt with by a glass of MCC and a selection of Afternoon Tea treats that the team had laid out for us. After a quick briefing, it was time for a walk around the property, led by ranger Werner. A note on the "walk": I thought I'd be an impressively light packer and only bring with one pair of shoes – nude pumps. Thankfully, the team had a selection of wellington boots for guests to use – I'll admit that I mostly lived in my borrowed pair for the weekend.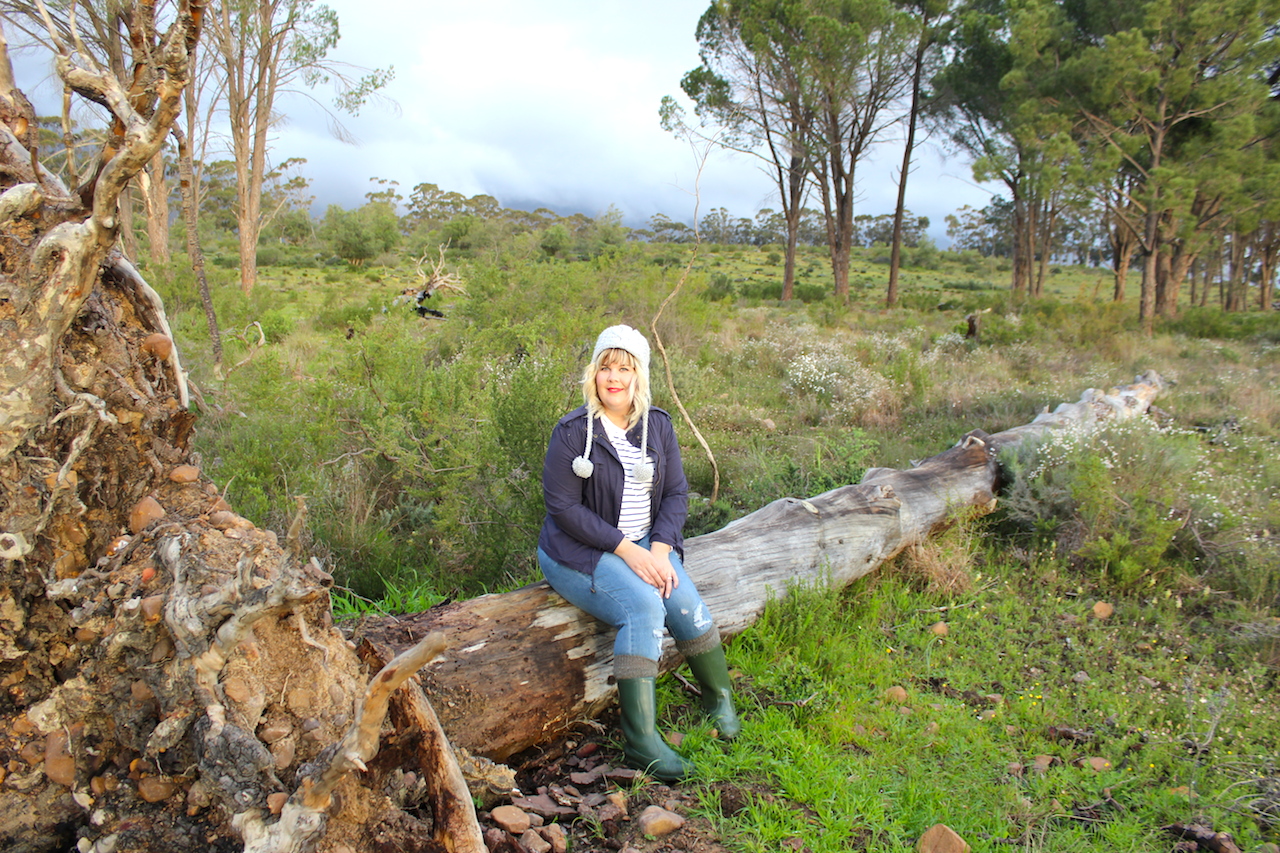 We set off, first to view the disease-free buffalo breeding project, before taking a slow stroll past the dam and a meander around the edges. I use the words "slow stroll" and "meander" intentionally, as I'm sure Werner had no idea what he was in for taking a group of photo-hungry media out. We couldn't walk five steps before needing to stop for a mass photo opportunity, then the light changed, then the sun was setting…we must have made it no further than a few hundred meters before having to turn back.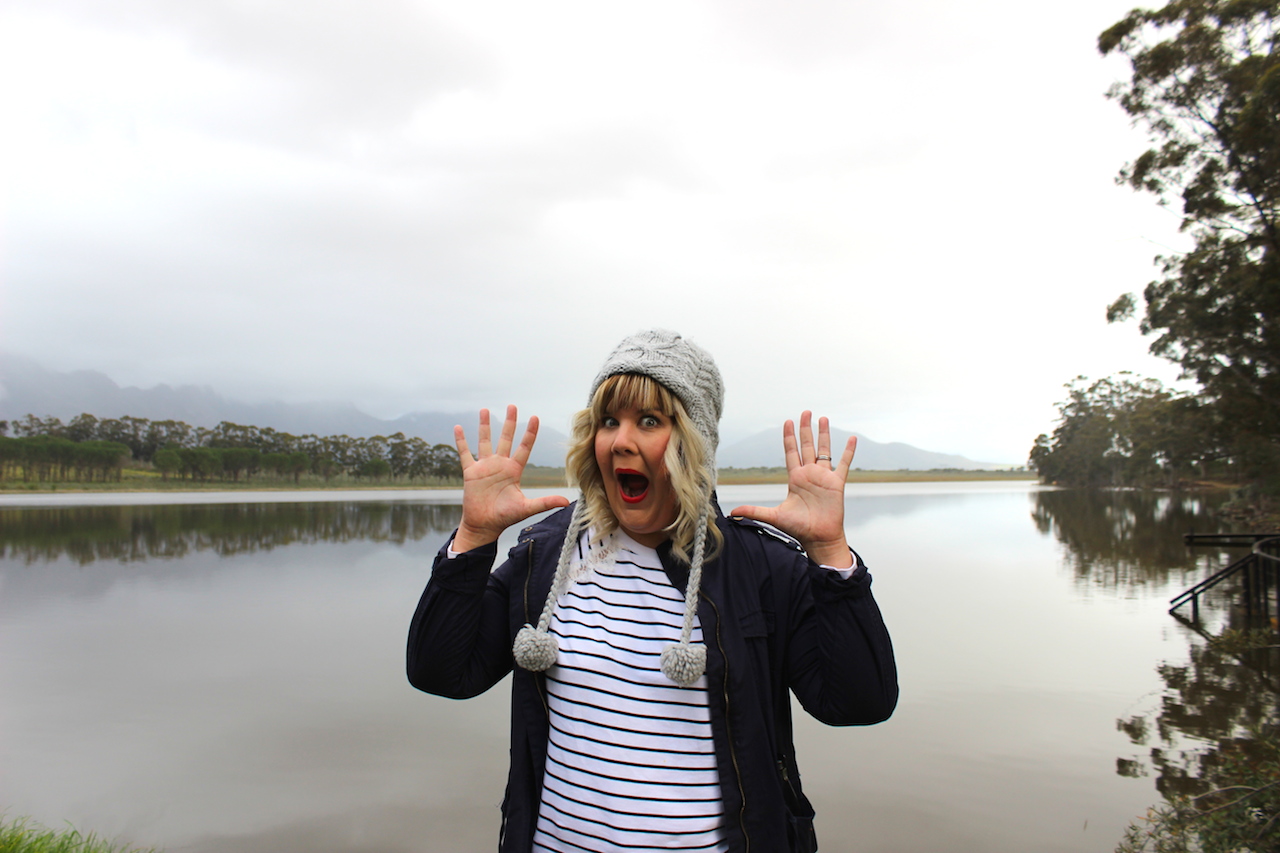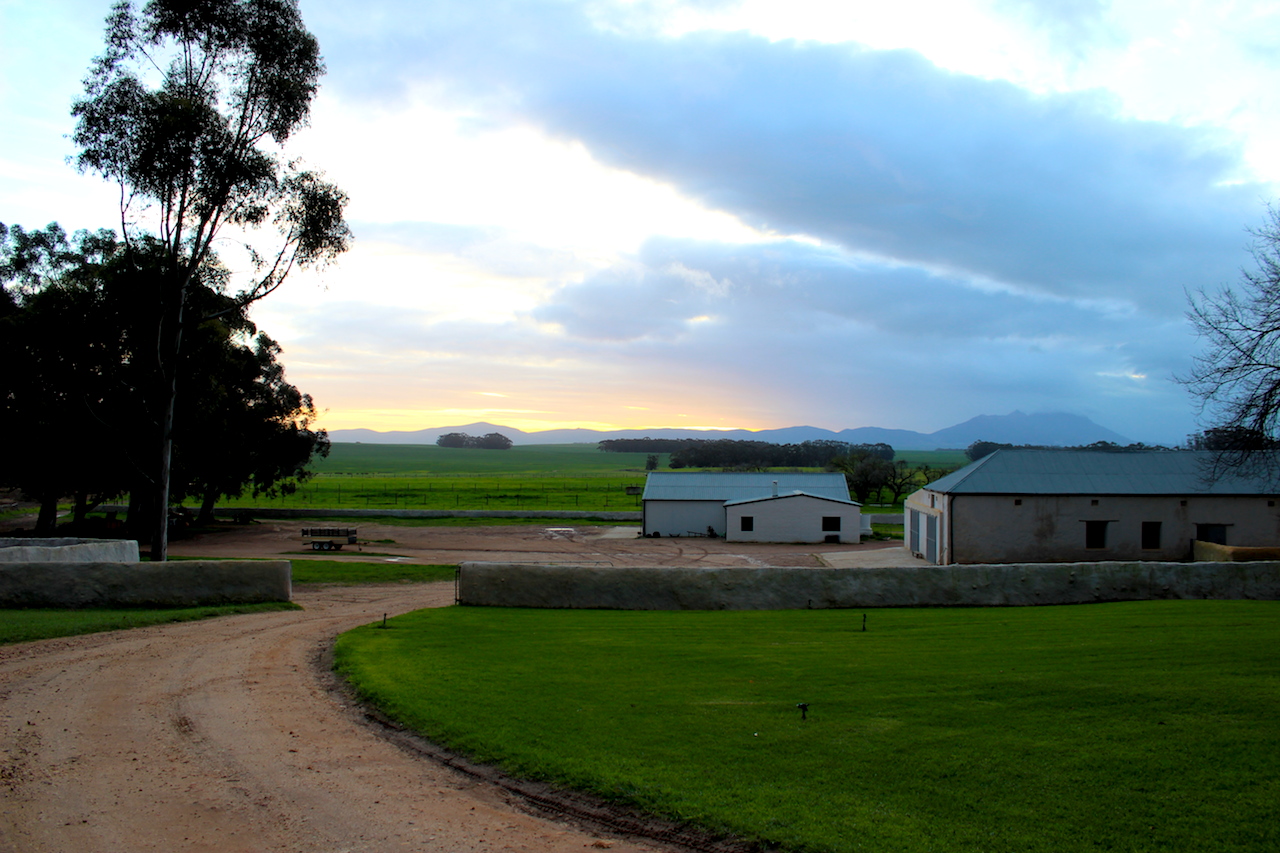 We headed back to our rooms to freshen up, before reconvening at the manor house for pre-dinner drinks and dinner. Confession time: While I'd obsessed over their website before arriving, I admit I was overwhelmed by everything Bartholomeus Klip had to over, and simply missed the fact that they are quite the culinary destination. They have an award-winning cookbook (which we were gifted with) and gorgeous conservatory restaurant, in which we enjoyed the most phenomenal food.
While there's the option to stay at not have full-board, I'd recommend against it. A typical day includes early morning coffee and snacks, full brunch, afternoon tea and a four course dinner.
We ate more food than I thought possible during our stay, and I could not stop raving about it. Especially as a vegan, I had no expectations – but my meals would not have been out of place in a Cape fine dining restaurant. Pumpkin ravioli with sage cream sauce, caramelised nuts and pea shoots, spelt risotto with carrots and figs – the food was truly incredible and reason alone to visit this oasis.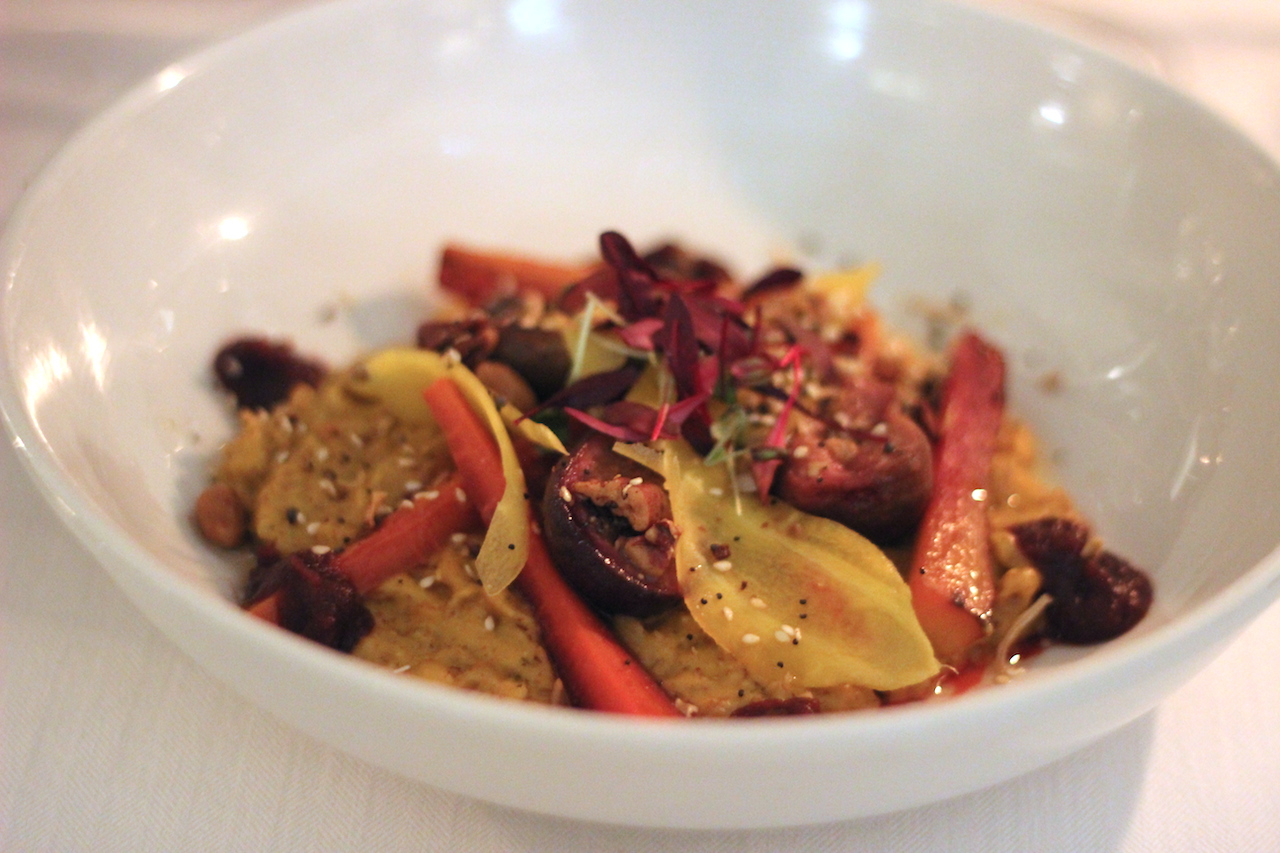 After dinner, we'd relax in the communal lounge area, with coffee and a roaring fire. While undoubtedly luxurious, you're encouraged to make yourself feel at home – and if that means taking off your shoes and toasting your sock-covered feet by the fire, then so be it.
Blackout curtains, absolute silence and electric blankets meant that sleep was deep and quickly found. I especially appreciated the focus on ensuring we were warm and comfortable – with special touches also including a hot water bottle and the fluffiest towels.
We gathered the next morning for a quick cup and coffee and a muffin, before heading off into Elandsberg Nature Reserve, which borders the farm. Bundled up as best we could, we set off in the Land Rover, in search of more beauty. We spotted Blue Cranes – and heard their spectacular call – and a few Bontebok, before heading back to the homestead for food and warmth.
Brunch is quite an undertaking, and changes daily. Highlights for the group included potato rosti topped with a cheese and smoked haddock mix, muesli pie, chocolate waffles and the homemade salted caramel spread. If the comprehensive buffet spread doesn't fulfill your every fantasy, there are also cooked breakfasts made to order. I feasted on roasted mushrooms and tomatoes, with baby spinach  – and fresh bread to mop up all the juices – scones, muffins and more.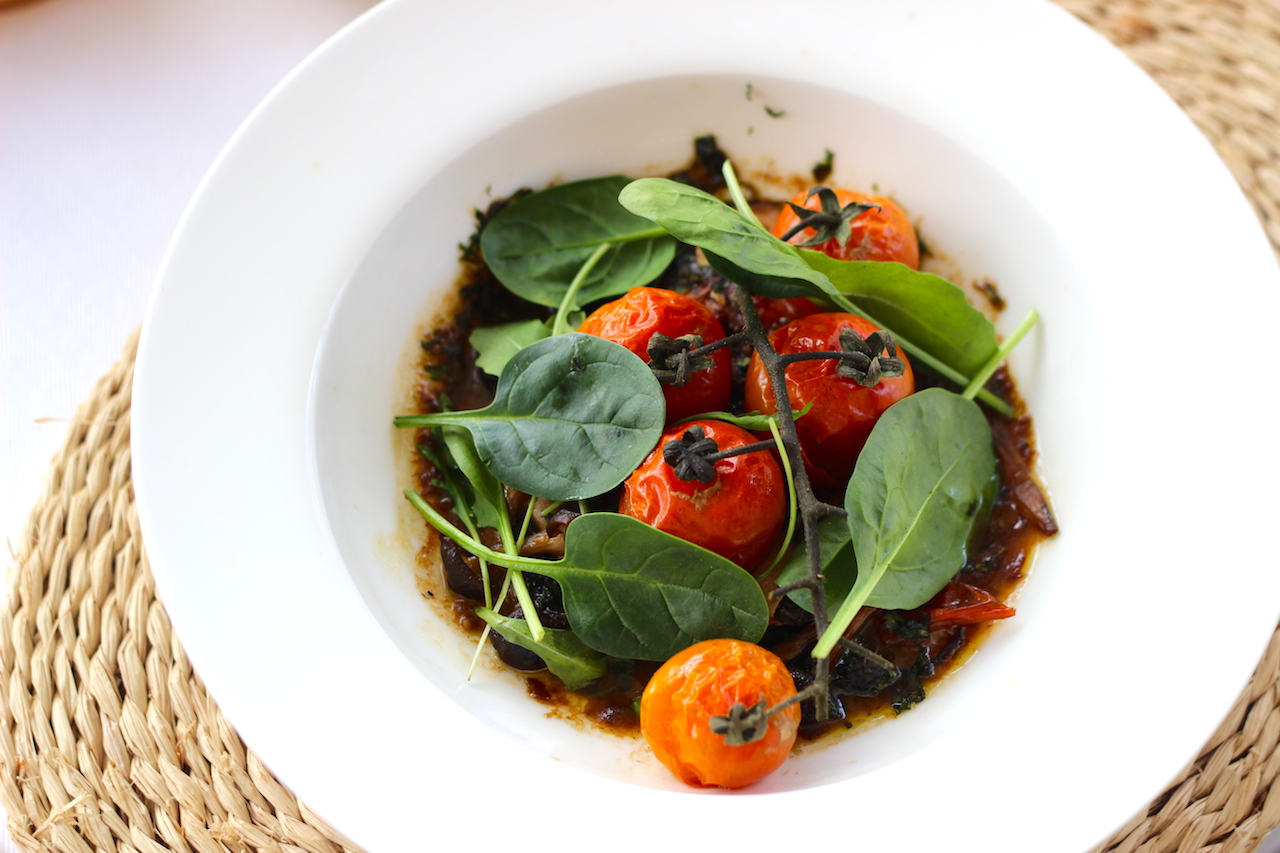 As food very quickly became the main talking point of our stay, we headed into the kitchen with Chef Johnny to witness a few signatures dishes being made, including the muesli pie that had everyone swooning at brunch.
Also on the menu was a mushroom salad with peach jam, pea shoots, caramelised pine nuts and beurre noisette and the chocolate mousse we enjoyed the previous evening.
Putting up with our constant interruptions and pausing for us to photograph the perfect shot, Chef was incredibly patient with us – and even managed to teach us know-it-alls a few tricks (please read with sarcasm).
Any thought of working off calories with long, romantic walks through the countryside was quickly dispelled. From our cooking demo, we headed off to Bosman Family Vineyards – where their Optenhorst wooded Chenin Blanc stole the show – before returning to our home for the weekend for a wine and olive pairing presented by Kloovenburg.
With smoked olives, a chilli and garlic oil and more on offer – all complemented by a selection of Kloovenberg wines – we feasted while enjoying the weak winter sunshine and clear blue skies.
It was then time for the return of the wellington boots, as we headed back out into the reserves for sundowners and snacks by the dam – watching the sun set and mountains change colour, with gin and tonics in hand. When we could no longer feel our fingertips, we headed back to the manor house for another four-course feast for dinner. Bellies filled and lungs full of fresh air, sleep came easy, even if it was with a tinge of sadness at having to leave the next day.
We were sent on our way with another extensive brunch spread. Tackling the dirt road like pros, we were heading back to the city all too soon for my liking.
If you're looking for an escape from the city – that's a mere hour's drive from Cape Town – then you can't do much better than Bartholomeus Klip.
With cell reception spotty at best, it's the perfect country retreat. With a team that makes you feel entirely at home, you'll soon find yourself putting your sock-covered feet up onto the couch, while staring mindlessly at a roaring fire. While I hope to return in summer, I'd encourage you to make the most of the last of these wintry weeks – because nothing says farm adventure like wellingtons and puddle-hopping.
About Miles for Style:
Miles for Style is an exclusive online Shopping experience, providing premium aspirational brands from a select community of supply partners to the general public and proudly, members of the South African Airways Voyager programme. Members can Redeem their SAA Voyager Miles into StyleMiles for a great shopping experience.
Note: I enjoyed my stay as a guest of Miles for Style and Bartholomeus Klip. All views and images are my own.