I need to start this post with an apology to Donna (previously Donna-Claire). You see, in many of my plus-size rants, I would include the brand as one of my least-favourite places to shop. So, Donna, I'm sorry.
But, I think they knew they could do better – and, subsequently, have. They rebranded two weeks ago and for the first time ever, I was excited to set foot into a store. Their new look is younger, on-trend and really rather lovely. In practical terms, this means improved fits, "sculpt" denim and products designed for unique South African curves – with in-store experiences also improved by new dressing rooms. Gone are the old-fashioned, oversized, drab pieces – the new store is bursting with colour and beautiful pieces.
From the Donna team themselves:
"The plus size industry is going through a global revolution. The focus is on positive body image and diversity, celebrating your curves and feeling confident in your own skin. The result, plus size women are demanding what they've always been entitled to: better shopping experiences.
Our response to this growing demand has been to firmly establish Donna as the go-to shopping destination for plus size women by delivering true plus size expertise. Donna has always believed in celebrating body confidence, being boldly and unapologetically "plus" and that every woman should look and feel beautiful.  With this confidence, comes a confident new name and logo."
And, let me just add a "hell yeah" to that. Finally, Donna, we're on the same page. Let's do this thing.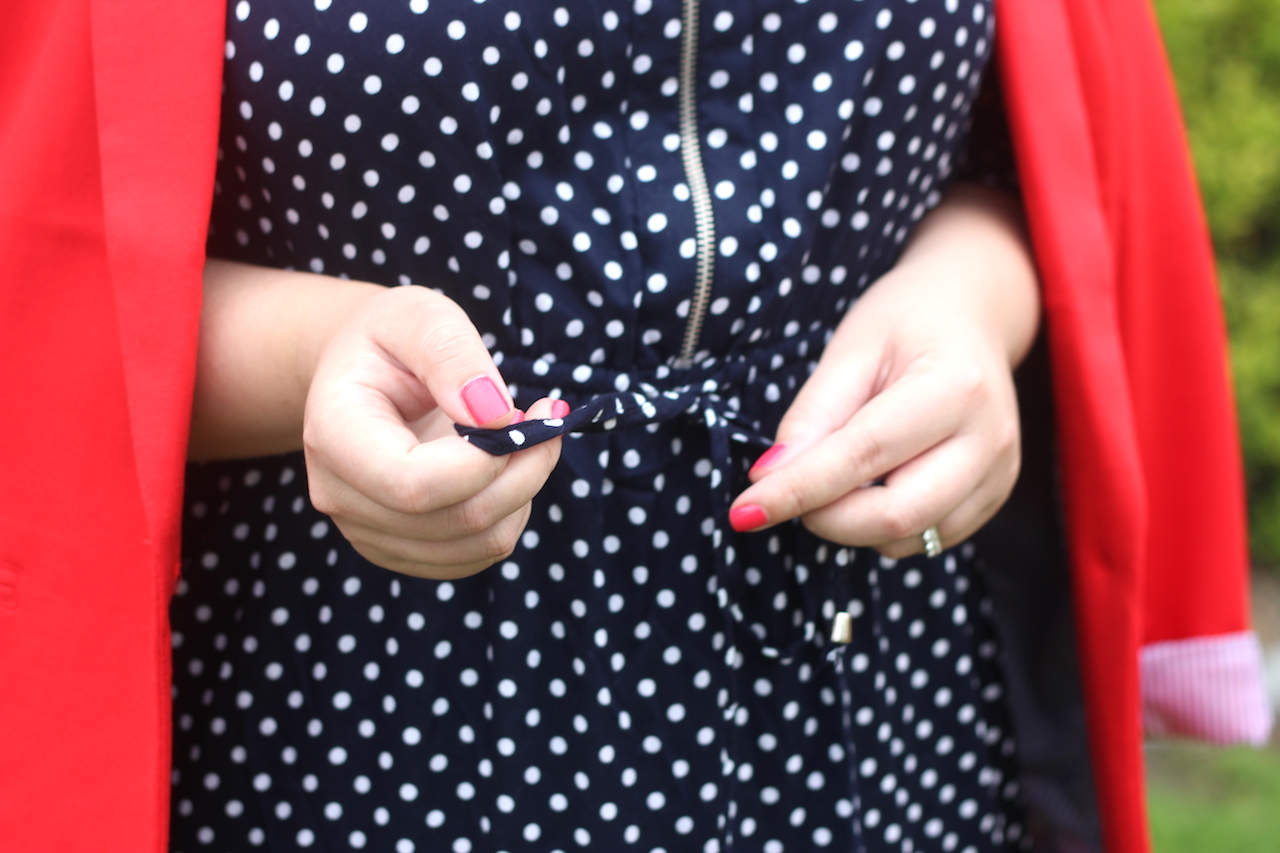 I, of course, had to see the change first-hand, so headed over to my local store to see the new look for myself. Within 10 minutes, I'd racked up an armful of items that had instantly caught my eye – something that definitely wouldn't have happened before. After a trip to the spacious change rooms, I settled on this polka-dot dress, vibrant blazer and a sleep shirt.
Even with such my relatively small selection of items, it's easy to see the thought that has gone into each piece – the dress has universally flattering 3/4 sleeves, sits just on the knee and has an adjustable drawstring waist, allowing you to choose how much you'd like to accentuate your shape. The blazer is heavy, so it drapes beautifully. A vibrant, statement piece, it will be equally easy to wear it with this dress, or jeans and a plain white t-shirt.
If Donna Claire wasn't your style, then I'd strongly recommend paying the new Donna stores a visit. From more formal evening wear, to swimwear and more, the range covers pretty much every occasion. I'm pretty sure you'll be pleasantly surprised.
Note: I received a voucher to experience the new Donna store. All views and styled images are my own.