Den Anker has been a Cape Town institution for almost 24 years, and despite living here almost all my life -I visited for the first time this past Friday.
I've walked past, heard about it, but for some inexplicable reason, I've never tried it myself.
We'd chosen a Friday after work for an early dinner at the Waterfront, to try Den Anker's Perfect Share – a choice of three dishes made to share this winter – fish and chips for R185, mussels for R235 and bone-in sirloin for R295.
We were there with a mission – we knew we'd be having the mussels to share but, I didn't quite know what 1kg of mussels each would translate into when it comes to how much you need to be satisfied after a meal. So, erring on the side of caution, we thought we'd order starters to share, just in case. We went for the cheese croquettes and the seared sesame tuna with wasabi mayonnaise – and, at the suggestion of our waiter, added a plate of Patagonian baby squid to the mix.
This was enjoyed with soft buttered rolls, as we shared the plates between us. The croquettes came in the form of two light and crispy triangles, filled with the best part of macaroni cheese – without the macaroni. Cheesy and crispy, it was comfort food wrapped in the lightest of deep-fried coatings and just a fantastic way to start the meal. The seared tuna was a personal favourite – tender and incredibly tasty, I would have happily ordered two portions and enjoyed it with bread as a meal.
I deferred to my dining parter on the squid, as it's not something I'd had much experience with – it was good and cooked well, but I found the tuna did pack more of a flavour punch. Considering it was the first visit for both of us, we were well-impressed before the main event even arrived at the table.
We'd been enjoying Jordan's Chameleon white wine blend with our meal – at R29 a glass, Den Anker's wine list is worth special mention, especially their cost per glass. We didn't get around to trying their extensive list of Belgian beers, but we're adding this to our "to do list" for next time.
And, onto mains – the 2kg pot of mussels arrived at the table, cooked in a beer sauce with leeks and aromatics with fries and mayonnaise on the side, the authentic Belgian way. I'd normally opt for mussels in a creamy sauce, concerned that the beer would be too bitter, but it was well tempered, while still retaining its richness.
In terms of portion size, it's time to admit that we got it very wrong – learn from our mistakes. The mussels are fantastic and a generous portion for two to share (2kg, so one kg each) as a meal alone – no need for starters. We made a dent in the pot, but left about a third of it uneaten – not for lack of trying.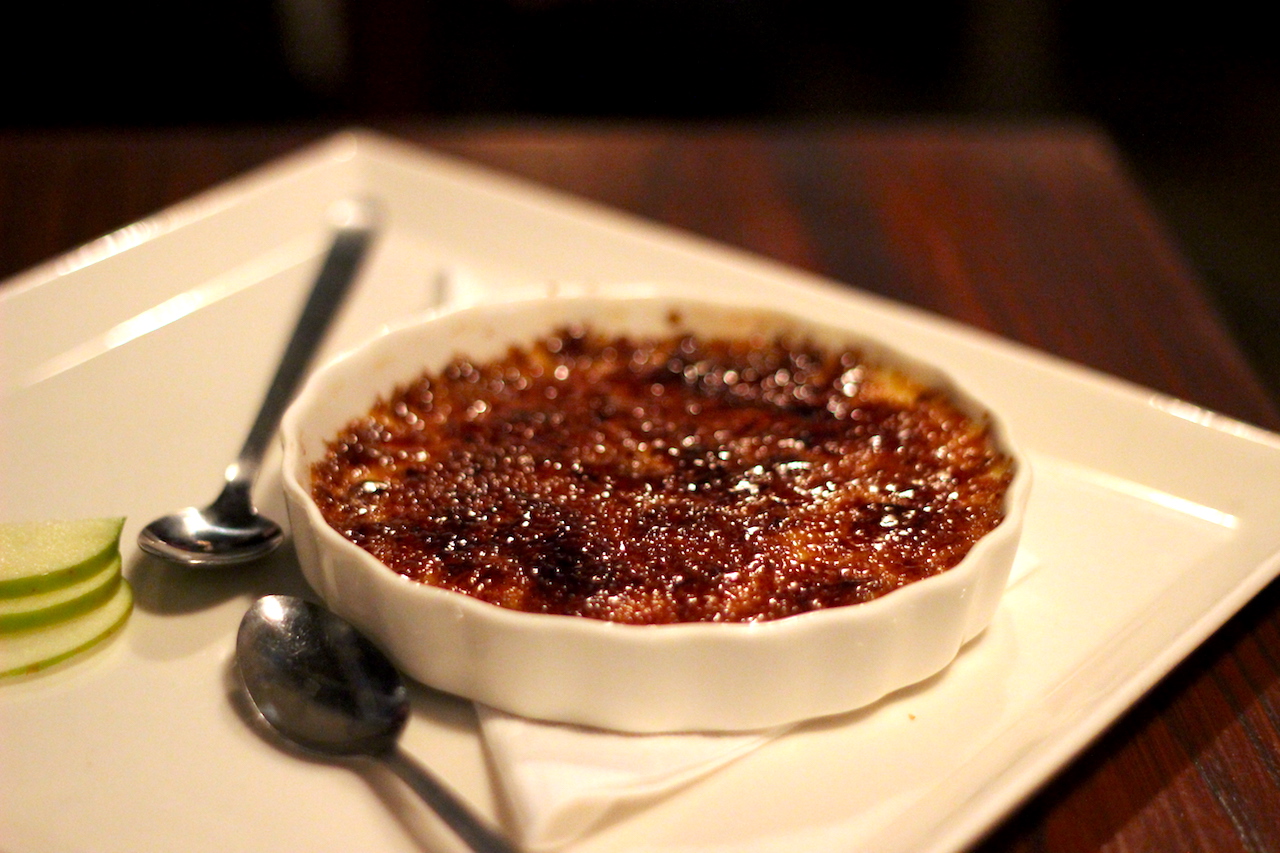 Properly full, we were ready to escape the soccer crowd, but before we could a surprise crème brûlée arrived at our table. Thankfully, quite a small portion, but still absolutely delicious, perfect thin topping and silky custard – we shared it, but still couldn't finish it.
We left in awe of the gem we'd discovered. Both Cape Town natives, it'd taken us over 24 years to visit one of Cape Town's favourite restaurants – and, we now understand why it's still so popular. We will absolutely be back.
Note: We enjoyed our meal as guests of Den Anker. All views and images are my own.