At almost-32, I decided it was time to start looking at a grown up watch.
I've had two over the past few years, I've had two, very different watches – I've liked both, but realised they weren't right for me. One was a little too much of a statement, and the other, too casual.
After spending a few weeks agonising over all the options online, I finally decided on the perfect watch for me – and, thought I'd share a few tips on how to choose the perfect watch for you.
After a fair bit of browsing, I decided on the Karma watch from Thomas Sabo. A large face and mixed metal bracelet were the main reasons for my decision, after which I learned that the leaves crown on the dial symbolises "inner strength and stands for a happy future", so – if you're looking for an investment piece for a good few years, this sounds like a good piece to start with.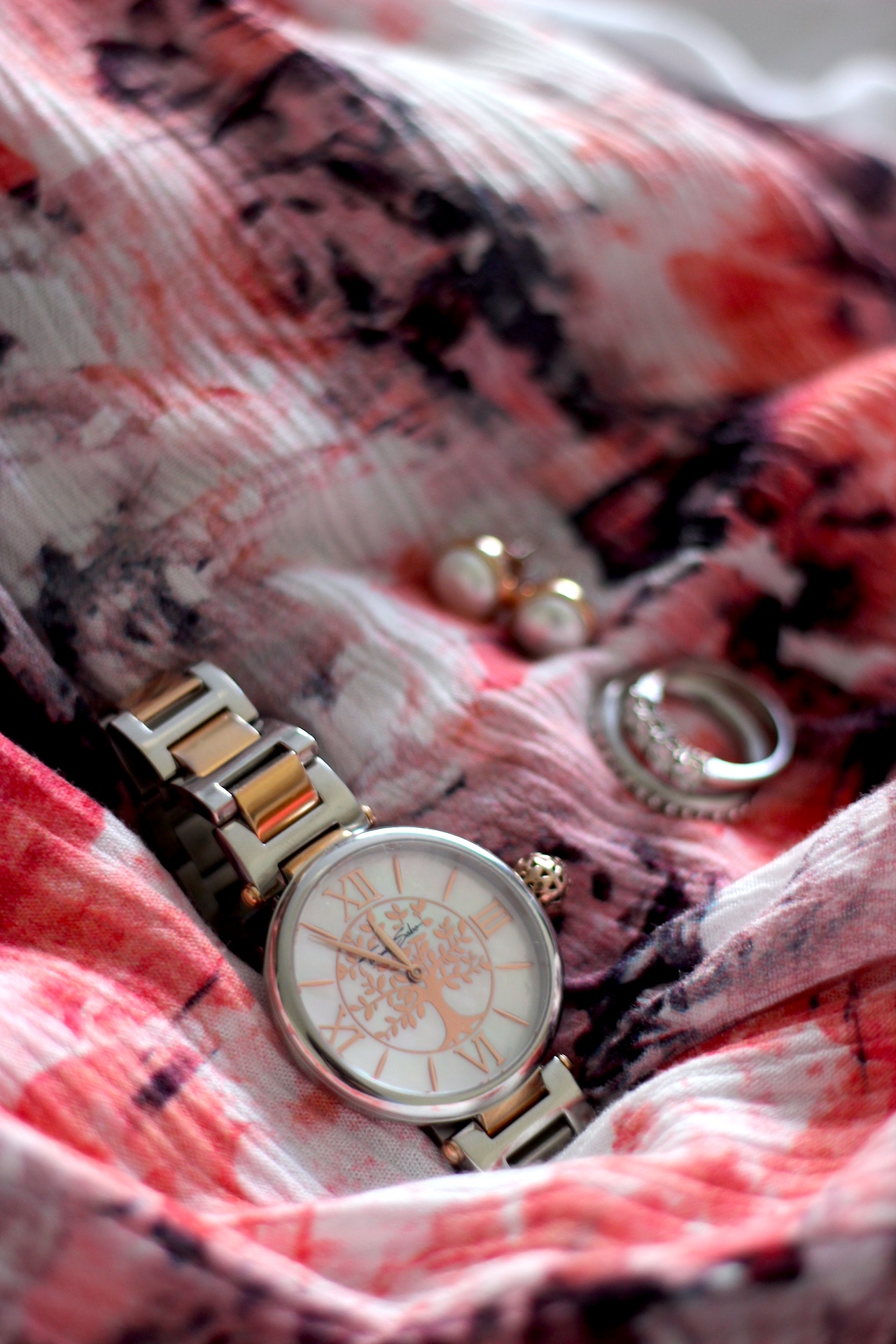 Choose your metal
I predominantly wanted a watch that I could wear to work – so, more dressy than casual. My daily jewellery consists of my wedding rings – white gold – and a pair of pearl studs, trimmed with rose gold. So, I'm already mixing metals and it made sense that the watch I chose would follow on from this. This watch is stainless steel (I'm allergic to nickel, so this was also something I had to keep in mind) and features rose-gold-coloured inserts, perfect for my wardrobe and style. I also love the almost-invisible bracelet closure of this watch, making the clasp almost invisible.
Waterproof versus water resistant
I don't really swim, so having a thoroughly waterproof watch wasn't a priority for me. But, if you swim laps every week or spend most of your summer in the ocean, then this is something you should keep in mind. This particular model is water resistant to 3 ATM, so the odd splash or rain is fine, but I'm not about to go into a pool with it on.
Leather or not?
I try not to purchase leather, so for ethical reasons, this was never really an option for me when looking for a investment piece. Leather is also more casual than a metal or bracelet watch, so a good choice if you're looking for something to wear after-hours or on weekends, but possibly not if you wear a suit or heels to work each day.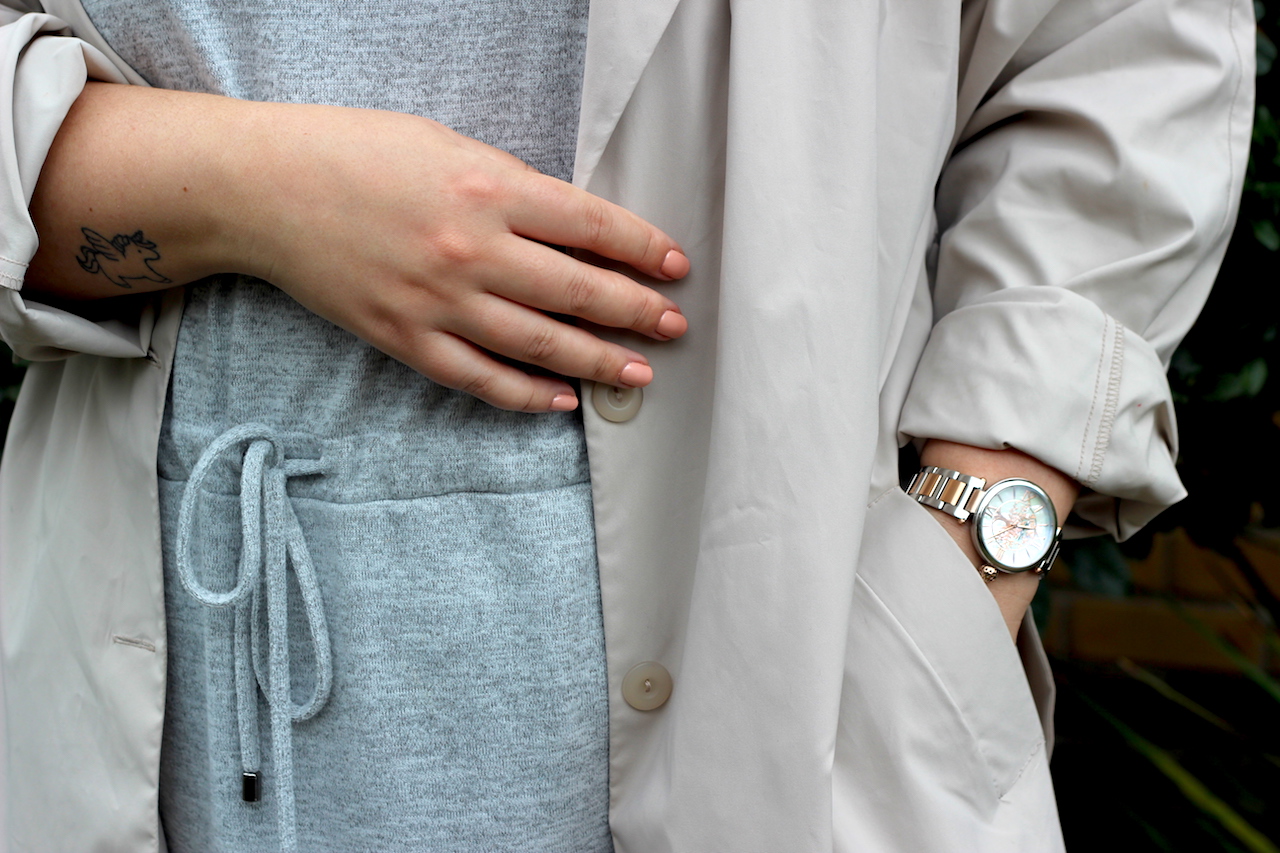 What's your style?
If you're looking for something to last you years, then rather err on the side of a classic style than whatever happens to be on trend this season. Are you a classic LBD kinda woman, or a little brighter and bolder? Look at your wardrobe and see if you tend to lean towards smarter or more casual outfits,
Note: I received a watch a no cost from Thomas Sabo. All views and images are my own.