While it's tempting to hibernate and enjoy takeout pizza in bed every night, winter is actually the perfect time to take advantage of some of the fantastic restaurants and specials in the city.
As you can now enjoy a two-course meal for as little as R190 at some of Cape Town's top restaurants, here are a few of my favourite places to enjoy a meal this winter.
Best for fireside dining and winter favourites – Societi Bistro
Book a table next to the fireplace and settle in for a cosy meal filled with winter favourites of pasta, slow-cooked lamb shank and butter chicken – all on Societi Bistro's winter menu. Besides delicious comforting bistro classics, their wine list is also worth special mention – with pretty much everything available by the glass, and very reasonably priced, so you're sure to find the perfect partner for whatever you're about to indulge in.
Don't leave without trying their crème brûlée, which I'm quite sure is the best in the city, or their chocolate torte, which is what chocolate dreams are made of (in a city where a real chocolate dessert is becoming increasingly difficult to find, Societi Bistro delivers, and then some). Also, you can't go wrong with the mushroom fettuccine with gorgonzola, crème fraîche, garlic and Grana Padano.
Best for date night – Kyoto Garden Sushi
Arguably one of the best value winter specials in Cape Town, Kyoto Garden Sushi offers an incredible three-course meal with a glass of wine, for R220 per person. You can't go wrong no matter what you choose, but I suggest starting with the tuna tartare, rice and special fish (so much more special than it sounds) for mains and the green tea ice cream to end. It's also worth nothing their Japanese whisky collection, the largest in the country, for a little something special to end your meal. Read a more comprehensive review I've done here.
Best for good value seafood – Firefish



Occupying a prime spot in the V & A Waterfront, Firefish has two specials on offer throughout the Cape Town winter – a two or three course meal for either R180 or R230, as well as a list of single-course dishes to tempt you. We sampled both on our visit, with the rock shrimp tempura and swordfish with Jalapeño cream and sticky rice firm favourites from the set menu, and the seafood platter a generous, delicious portion at R240 – definitely better shared. Piled with mussels, line fish, prawns, calamari, fries and two sauces, it was delicious and fantastic value. A definite winter menu favourite.
Best for a meal to impress – Blanko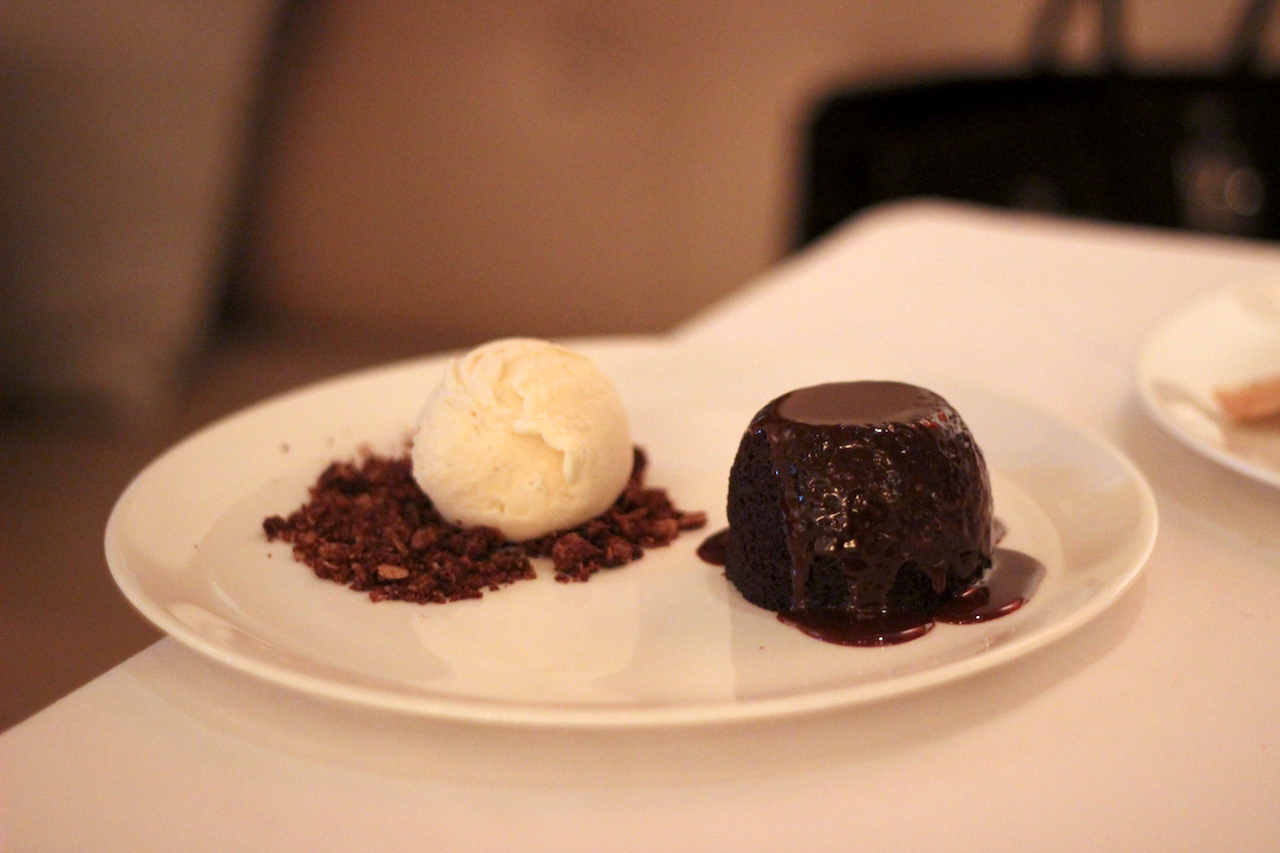 Set in the elegant Alphen Hotel in Constantia, Blanko is set over a number of rooms, ensuring an intimate dining experience, no matter how big or small your table. Walls are decorated with contemporary art, while candles flicker on mantlepieces. Looking at the menu, there are single dishes on offer, as well as a two course menu for R190, and three course for R240. Highlights of the menu include the buttery spinach and ricotta gnocchi and crispy calamari. I ended with the warm, chocolate fudge pudding, which was good – although could have always done with more sauce  – served with noteworthy vanilla bean ice cream. Read a full review of Blanko here
Best for fine dining – La Colombe
Forever my favourite restaurant, I'm happy to splurge on a visit to La Colombe anytime in the year, but their current winter special makes it that much more tempting for a little fine dining treat. Enjoy seven courses (including amuse bouche, palate cleanser and petite fours) for only R465 pp until 30 August 2018. Trust me, this is one special you don't want to miss out on.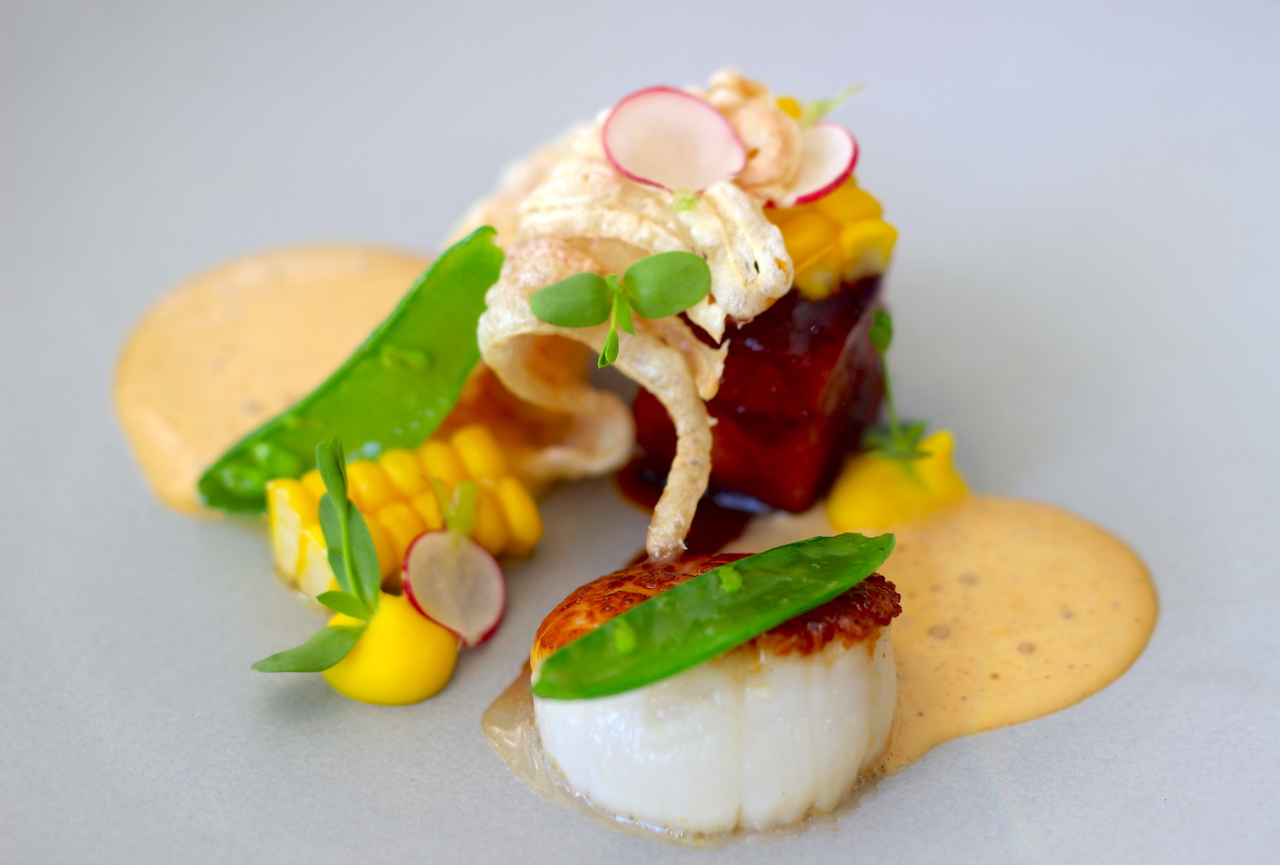 Read through the winter menu here, and previous reviews of La Colombe here.