Ah, 15 on Orange. One of my absolute favourite hotels in Cape Town. I make no secret of it – in fact, you can read my post about our visit in 2013, to see how gushy I was there.
Be warned, this post is no less complimentary. We were treated to a stayover for my birthday earlier this month – to coincide with the relaunch of the new Suntra Spa on the premises (you can read more about it here).
We checked in as early as we could and enjoyed a little sunshine and views of the city from the pool deck – with the lovely man having a quick (chilly) dip in the water. The birthday girl thought this was madness, and laughed hysterically from the deck.
Upon checking in to our room, we noticed that it was most likely the identical room we had last year – bringing back good memories immediately. A note about the hotel – they have an exceptionally large number of superior rooms and suites (63 deluxe suites, 4 two-bedroom suites and 14 superior suites – with only 41 'standard' rooms.) Ours included a lounge, desk and TV area with coffee table, as well as an additional TV at the end of our bed. With 5*, it's the small things that make a difference – like having a plug point close to a mirror, and making sure that DVD's work on both TVs. Talk about first world problems – I know.
Helping me celebrate my birthday was a spectacular birthday 'cake' – made of chocolate sponge, topped with chocolate mousse, truffles and tuiles – it was a masterpiece. We bunkered down and ordered two DVDs from room service – and a smoked salmon, cream cheese and red onion baguette with skinny fries. While the birthday cake was delicious, we needed a little more to keep us going until dinner.
Ah, dinner. It was always going to be a highlight – with me still thinking of the salmon and avocado tartare from last year, there was never any doubt as to what I would order. Our choice of dishes was a little contrived – I was craving fish, so had the baked Norwegian Salmon for mains as well. Luke, on the other hand, went for the red meat extreme – with steak tartare to start, and rib eye for mains.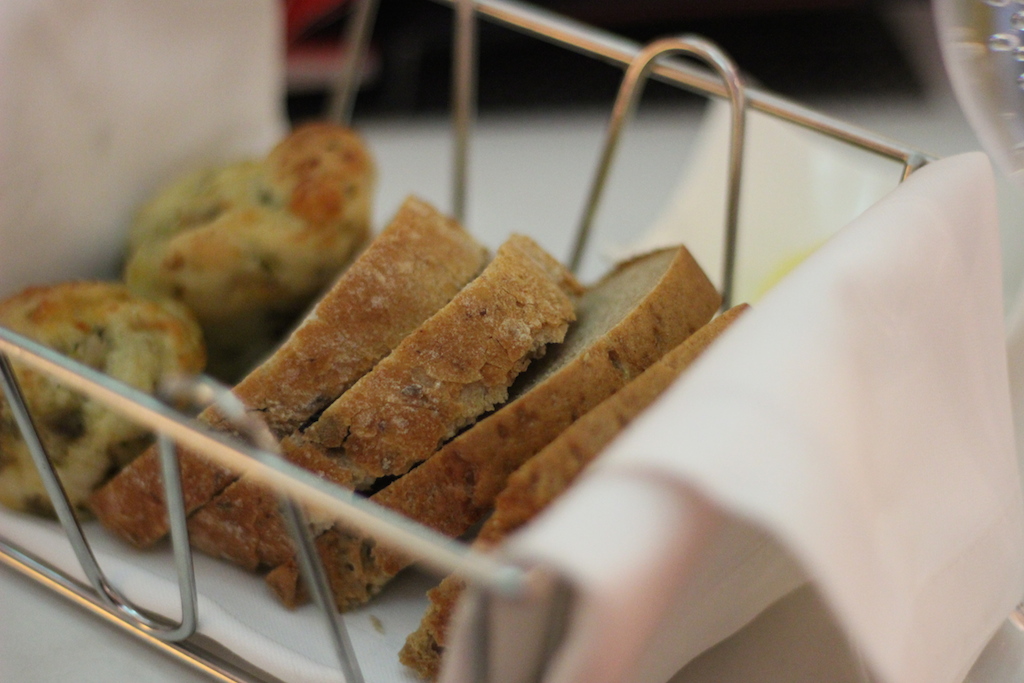 I'm pleased to report that the salmon tartare – Sesame tuile, ikura caviar, soy-lime broth and micro herbs- was as good as I remembered – it will always be the hotel's standout dish for me. My salmon mains – with Mushroom duxelle, tomato fondue, soft herb crust and asparagus – was delicious – the salmon just cooked (the centre was still quite underdone, which I was fine with, but some diners might require it to be cooked for longer). I could finish the fish and asparagus, but sadly most of the pomme puree went untouched.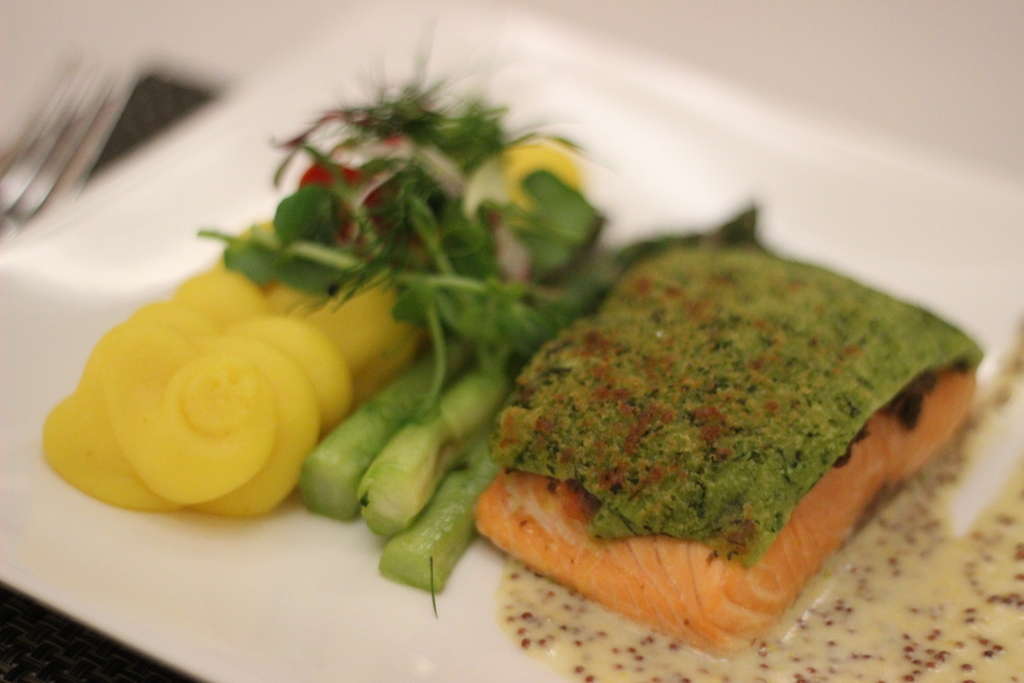 Luke's tartare – fillet, quail egg and rye toast points – was well-seasoned and a generous portion. The only surprise was that the quail egg was fried – I'd only ever seen it served raw with tartare.
His main was well-cooked, served with minimal garnish, he chose peppercorn sauce and Parmesan truffle fries as accompaniments – both winners. The fries in particular.
Neither of us had space for dessert – but I feel special mention needs to be made of their cheese selection – while they do offer the normal cheese platters, they have special cheese and accompaniment pairings that can be ordered separately. These include Cremalat Gorgonzola and Port Poached Pears and Prince Albert Royal with Apple and Raisin Chutney – both delicious sounding options, I'm sad I wasn't able to try.
Again, a creature of habit, I had the same for breakfast the next morning – goat's cheese and mushrooms on sourdough with rocket – to which I added a poached egg and some bacon. Perfection.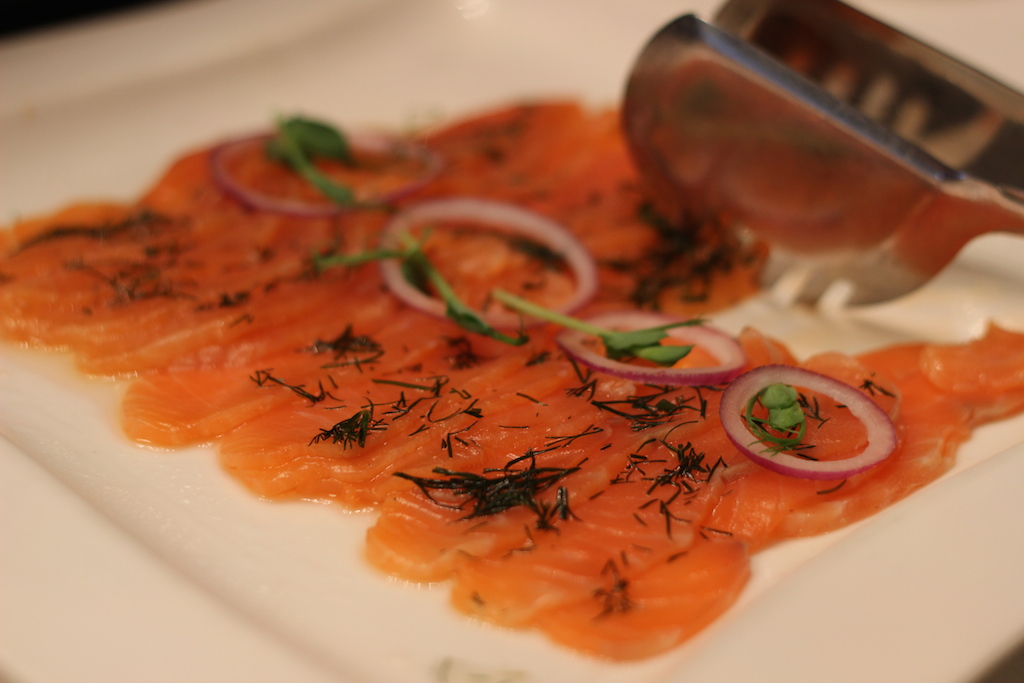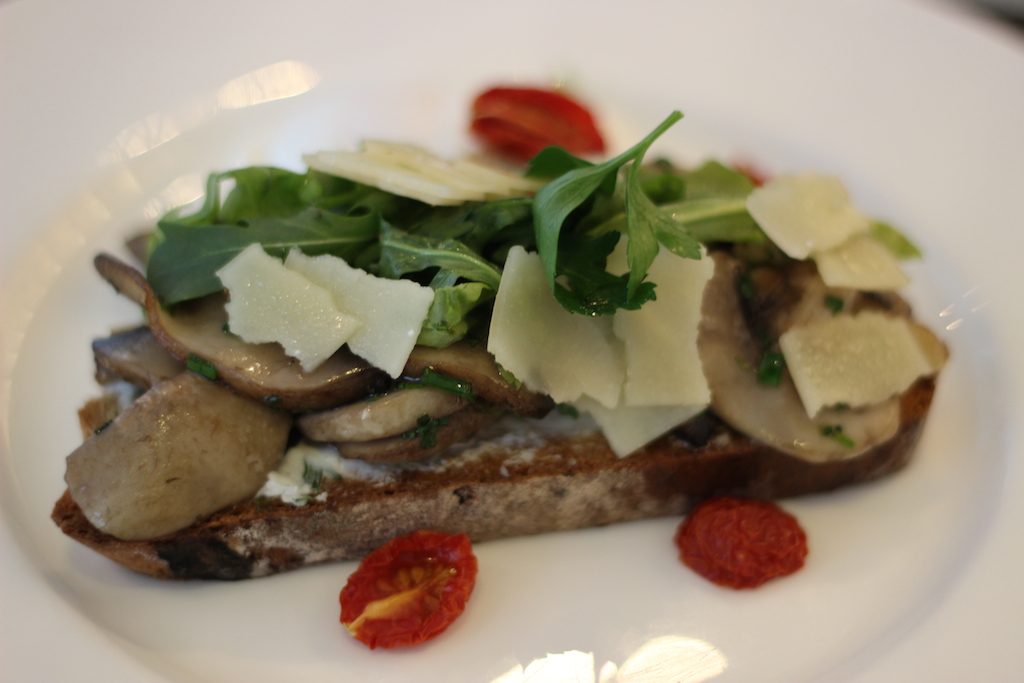 The lovely man had brioche French Toast – a little out of character for him, as he's not normally sweet-toothed – but the brioche was a winner. With maple syrup and cinnamon sugar (he may or may not have added bacon from the buffet) it was a sweet start to the day – for both of us.
We enjoyed our stay as guests of 15 on Orange. All images and views are my own. All images taken with a Canon EOS 600D from Loot.co.za