As I mentioned in this post, I'm going to be actively sharing a few more healthy (delicious) recipes with you in conjunction with Food Lover's Market.
I'm a cheese-lover, and have only recently started playing around with halloumi. By far my favourite way to enjoy it is simply pan-fried in a little butter (even better if you manage to find mint halloumi) and often eaten just like that. This recipe is hardly more complicated, but by simply combining a few key flavours, you end up with a great starter or snack (serve with bruschetta if you like) or a tasty side dish to any meal. As the dish stands, it is both LCHF (low carb, high fat and banting friendly) as well as vegetarian.
Salty halloumi is complemented by soft, tender aubergine and spicy harissa. Garnished with fresh mint and spring onion, this dish can be made in 15 minutes – also perfect for last-minute entertaining. I happily use harissa out of  a jar, but if you'd like to make your own, Yotam Ottolenghi has kindly shared his here. If you aren't up for more cooking, serve this as a salad on a bed of rocket, with Italian tomatoes and added mint.
Ingredients:
200g halloumi cheese
1 tsp butter
1 aubergine
2 tbsp olive oil
2 tbsp harissa paste
2 tbsp fresh mint
1 large spring onion, finely sliced
Method:
Place a non stick frying pan on a high heat, and melt the butter. Slice the halloumi into 5mm lengths and fry in batches, until golden on both sides (it will take less than a minute per side). Once all cooked, set aside. Cut the aubergine into long slices, 1cm thick. Brush each slice with olive oil on both sides, and fry in the same pan until tender and starting to colour. Reduce the heat to medium if you find they are charring before cooking through. Repeat until all the aubergine slices are cooked. To serve, layer the aubergine and halloumi slices with small dollops of the harissa and scatter with mint and spring onion.
To view more posts in the 'healthy habits challenge', click here.
All ingredients provided by :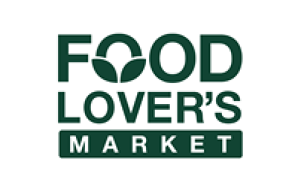 Images taken with a Canon EOS 600D from Loot.co.za