As part of our tourist-in-the-city weekend at the Radisson Blu Le Vendome, we put our hats on and headed down to the promenade to learn to ride bicycles again with Up Cycles.
I'd last ridden a bicycle 8 years ago. It was in France, in the Alps, and I wasn't very good at it. I felt safer on the relatively flat Promenade, where we collected our bicycles from the Pavillion depot (you can also collect / drop off your bicycle at Clock Tower Square at the V&A Waterfront and Hotel Mandela Rhodes Place). It was a beautifully clear winter's day, and we would spend the next hour on our bright orange Vitality bicycles, giggling like children, ringing our bells at everyone within a 1m radius (with my yells of 'be careful, I'm not a very good bicycler') echoing behind me.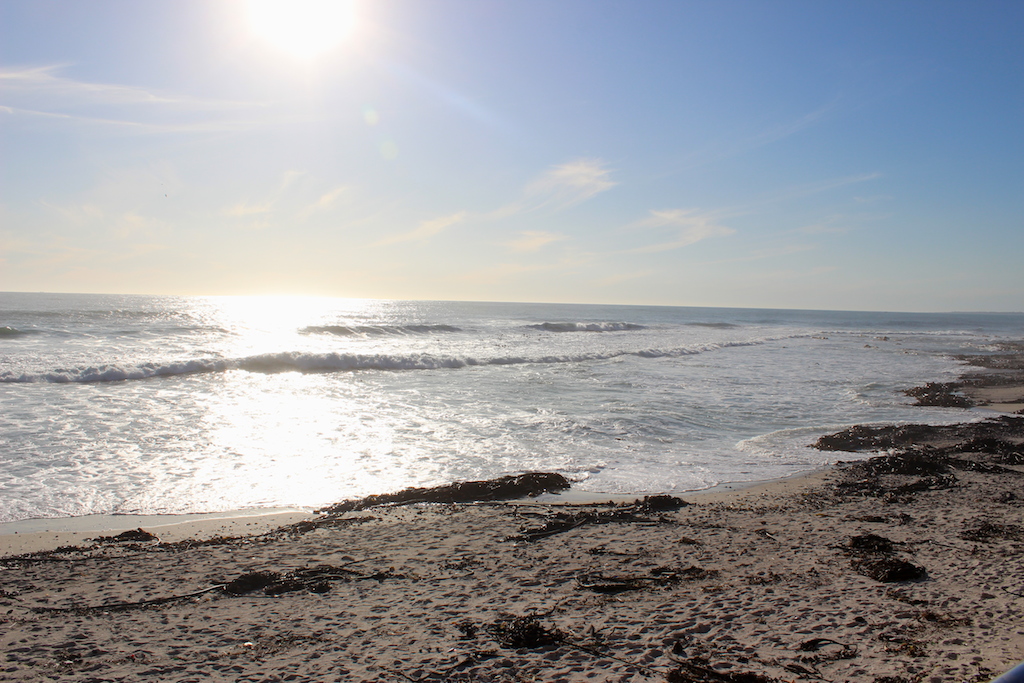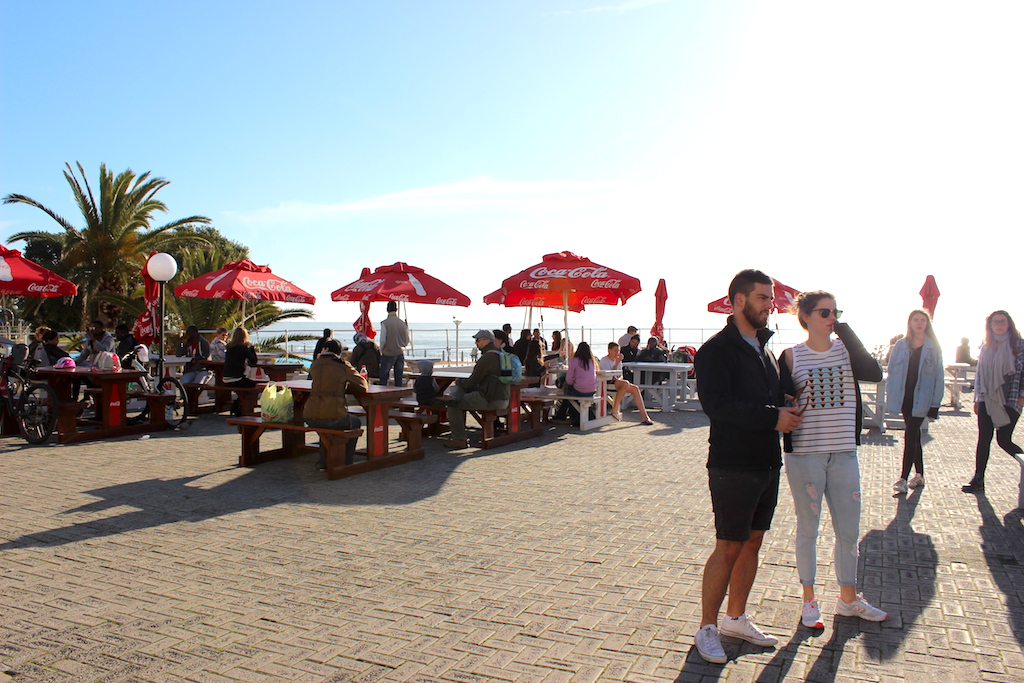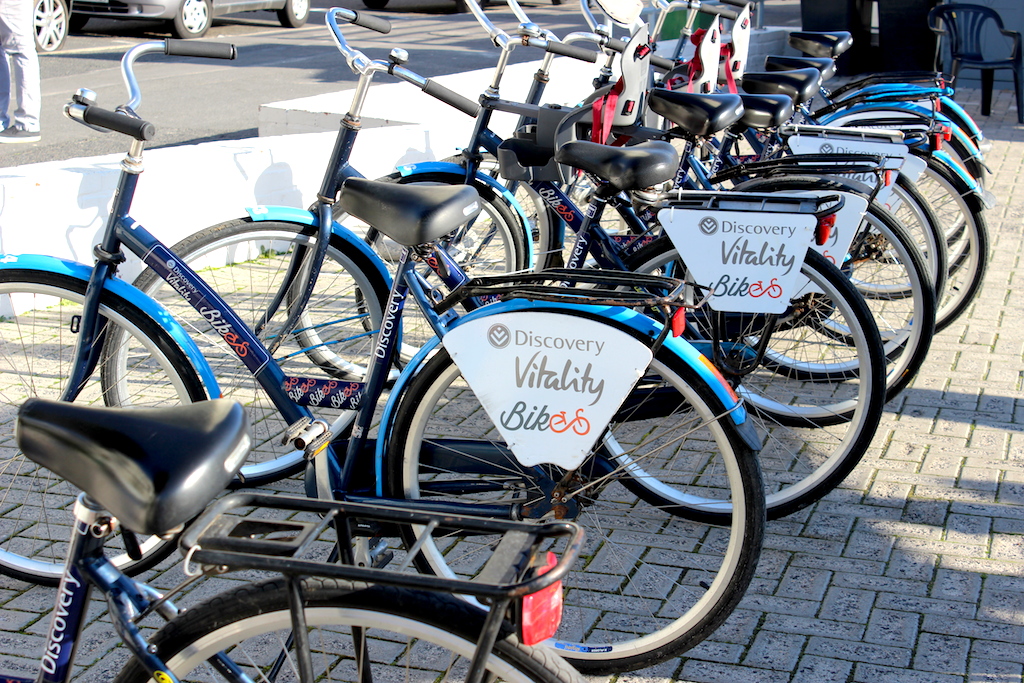 The concept is simple: hire a bicycle, pick it up from one of the three depots, and return it when you're done. We rode, took photographs, dodged seaspray over the railings and simply couldn't keep the smile off our faces. We had initially booked 2 hours (at R80) but after an hour we had already ridden from the Sea Point swimming pool, past the Mouille Point Light House and back. And, my bum was numb.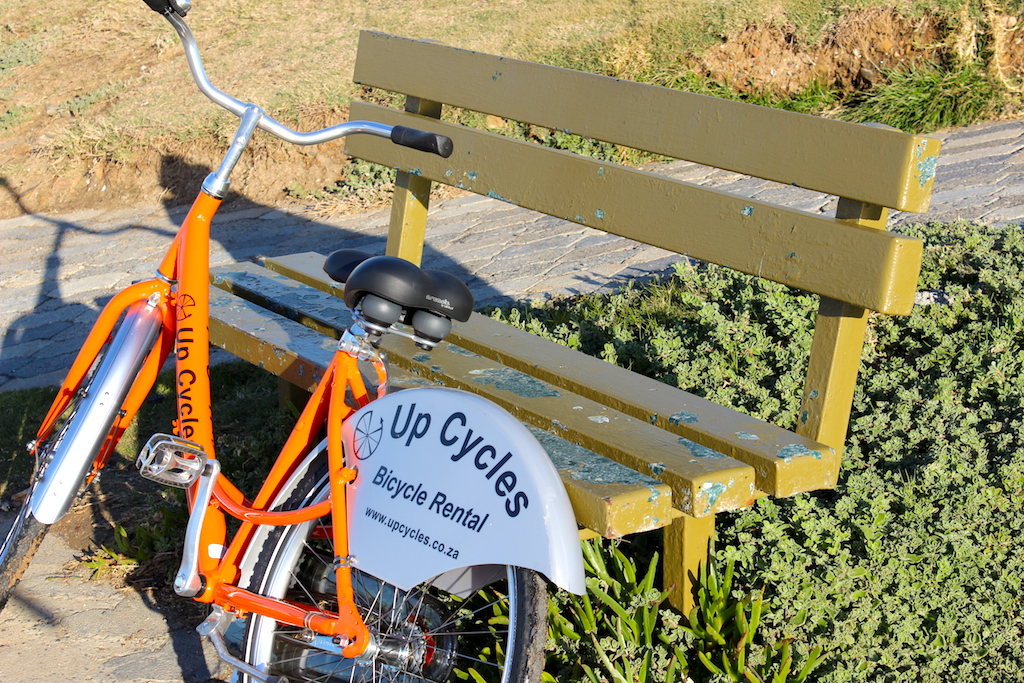 With specials for birthdays, groups and sunsets, we will be back often this summer. Find out more about Up Cycles here.
Note: we did not pay for our ride. All views and images are my own.