With the weather a little lighter and brighter, our meals are following the same trend. Added to that, we're on a pretty dedicated health kick at the moment – learning that eggs are our friend. An easy, cost-effective and delicious form of protein, they turn a simple combination of bacon, cheese and tomato into a delicious and satisfying meal.
You can use any filling for this quiche you like – spinach and feta or mushrooms and goats cheese – but also feel free to experiment to find your own flavour combinations.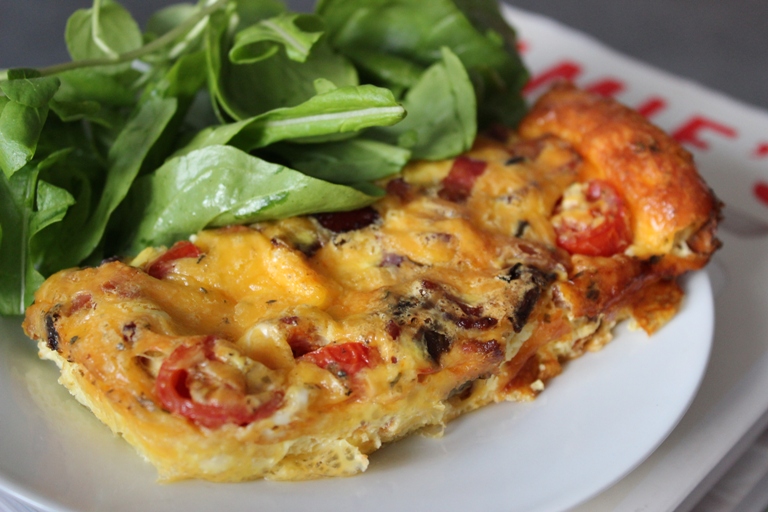 Serves 6
Ingredients:
5 eggs
½ cup cream
1 tsp Eat.Art Caprese seasoning
250g bacon, finely sliced and fried
1 handful gouda cheese, grated
1 handful baby tomatoes, halved
Method:
Preheat your oven to 180 degrees C. Mix the eggs with the cream and Eat.Art seasoning, until well combined. Stir in the grated cheese. Pour into a baking dish, before spreading over the bacon and tomatoes, evenly. Bake for approximately 30 minutes – or until set and golden brown. Serve warm or at room temperature, with a salad.
Recipe developed for Eat.Art. All images taken with a Canon EOS 600D from Loot.co.za
Leave a comment