It feels like we tend to make an annual visit to the property, having been to 5 Rooms in 2014 and 2015, it was now time for our 2016 pilgrimage to the space now called Blanko.
As far as restaurant revamps go, this one would be considered "major". Gone are the rich, opulent tones of 5 Rooms, with plush fabrics and cosy corners – Blanko is as different as you could possibly imagine. Effectively serving as a blank slate to showcase various artworks, Blanko is sleek, modern and elegant – and, rather delicious.
The menu is extensive, and despite our waiter's best efforts to sell us on every dish, we managed to show a smidge of restraint and stick to three courses. I suppose the concept of "restraint" is relative.
We shared the stuffed, fried green olives as a snack with wine, before moving on to more formal starters. Their wine list is fairly extensive, with a good selection available by the glass – I went with the Fleur Du Cap Unfiltered Chardonnay, while the Mr chose the Boschendal 1685 Shiraz. Both happy with our choices – I would have loved mine to be a bit more heavily wooded – it was the Shiraz that won the evening and convinced us to order another glass. The olives were a fantastic recommendation – salty and crunchy, they were a perfect nibble-while-you-chat-and-sip snack.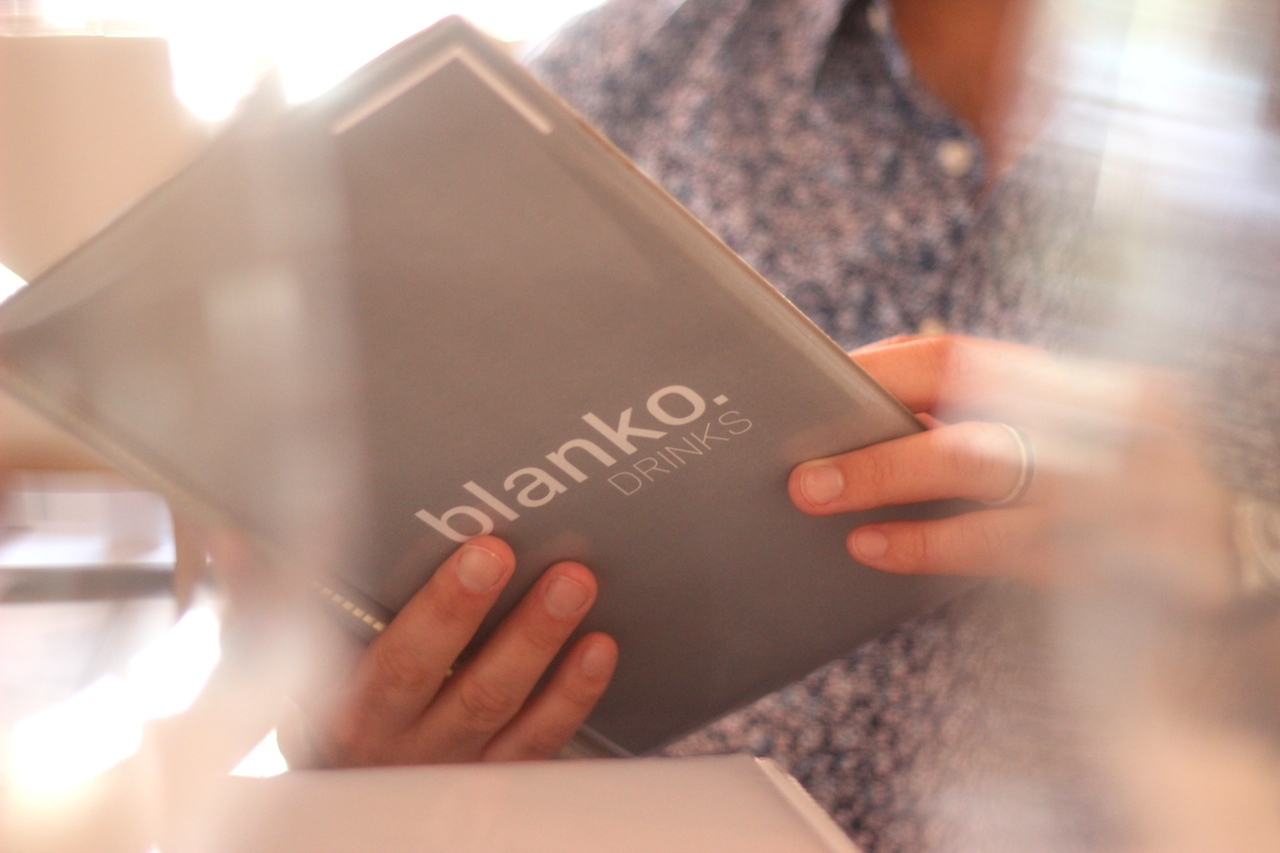 Going with beef all the way, the Mr ordered the carpaccio as his starter, followed by the balsamic beef tagliata, while I went for two starters in lieu of a main: The asparagus with baked ricotta and the gnocchi with wild rocket and Parmesan. Both of Luke's dishes were exactly as they were stated on the menu – and he thoroughly enjoyed them.
My ricotta and asparagus starter was light, with the asparagus perfectly cooked. I felt it did need a little lemon and extra freshness – perhaps in the form of a mint something on the plate. Altogether, I did enjoy it, even if I thought it needed a little tweak.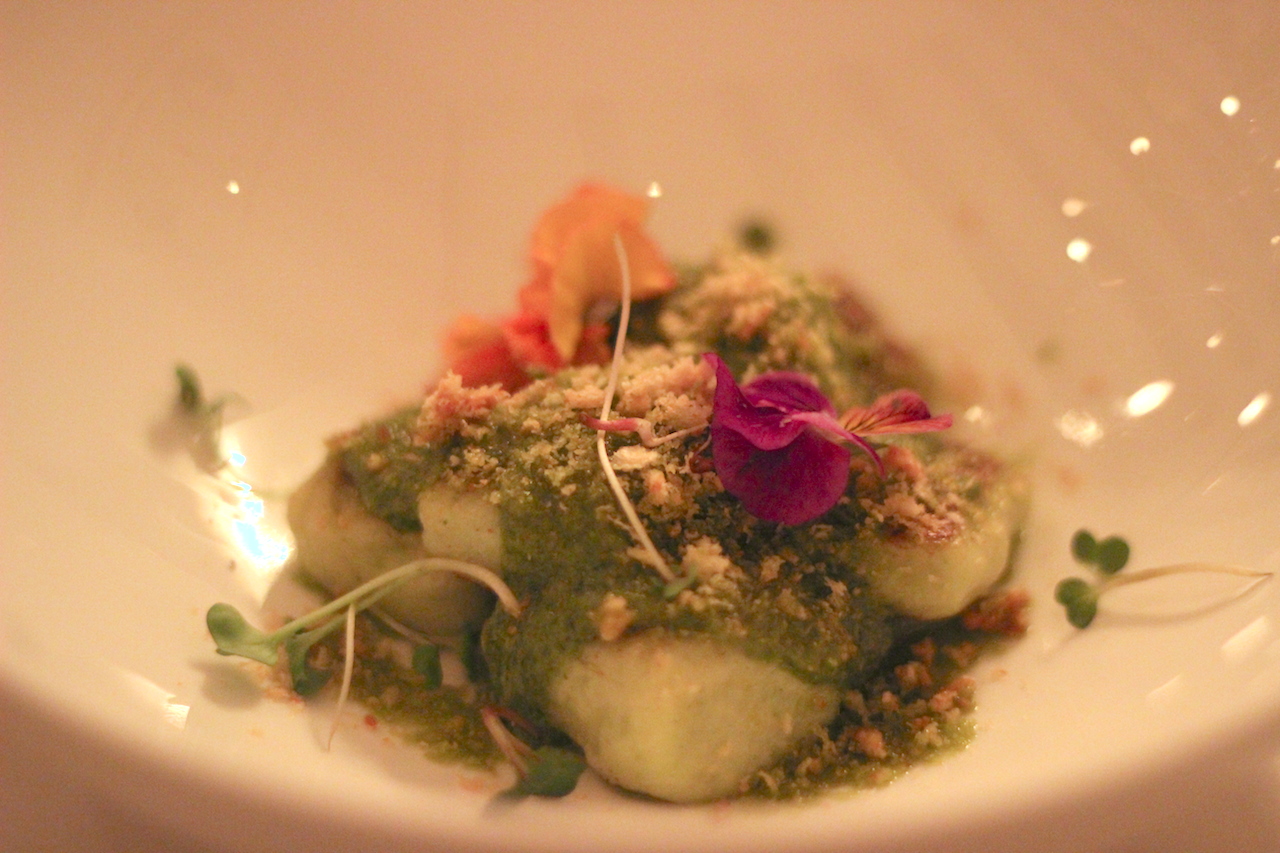 The gnocchi was perfect – the portion size confirming I made the right decision in choosing two starters instead of one starter and one main. Rich and comforting, with the wind howling outside and glass of Shiraz on hand, I was a very happy diner.
I had a touch more space for dessert than the Mr, so I was able to go for the tiramisu, while he opted for the light sorbet option. The tiramisu was served in slices, which had me a little worried, as I thought it could be quite dry – but, my fears were unfounded. The sponge was well-soaked and the filling generous. It was genuinely delicious and possibly my highlight of the evening. Luke's sorbet arrived in three flavours of the day – one was fantastic, with the others a little underwhelming.
Overall verdict – the food is good, with moments of brilliance and the space is beautiful. Worth a visit.
Note: We enjoyed our meal as guests of Blank. All views and images are my own.
Leave a comment