With less than a month to go until it's officially spring, we're starting to get glimpses of the sunny days to come, even though August is historically the Cape's wettest month.
This past Saturday saw us heading to Fish Hoek for the greater part of the afternoon and evening for a friend's birthday. As we were going to be in the area anyway, we thought we'd make the most of the sunshine and go for a wander along the beach and Jager's Walk, the coastal path linking Fish Hoek beach to Sunny Cove.

I also used it as an excuse to get into Instagram stories – as someone who's felt too stupid for Snapchat, I'm loving this new feature – if you want to hear my ramblings and see what goes on behind the scenes, you can find me here.
I needed no encouragement to dress for the occasion and bring out my nautical blue and white. To be honest, two of these items are somewhat duplicated in my cupboard – I bought a similar, stretchy tube-like pencil skirt from Mr Price a few months ago, in grey, and adore it. I see it as quite a neutral item in my wardrobe, so wear it quite often – and still love it. This navy striped skirt is similar, but slightly thinner fabric. I shopped online and wasn't sure how stretchy it would be, so sized up – and don't regret the decision, as I think my regular size 16 would have been a little too clingy for my comfort.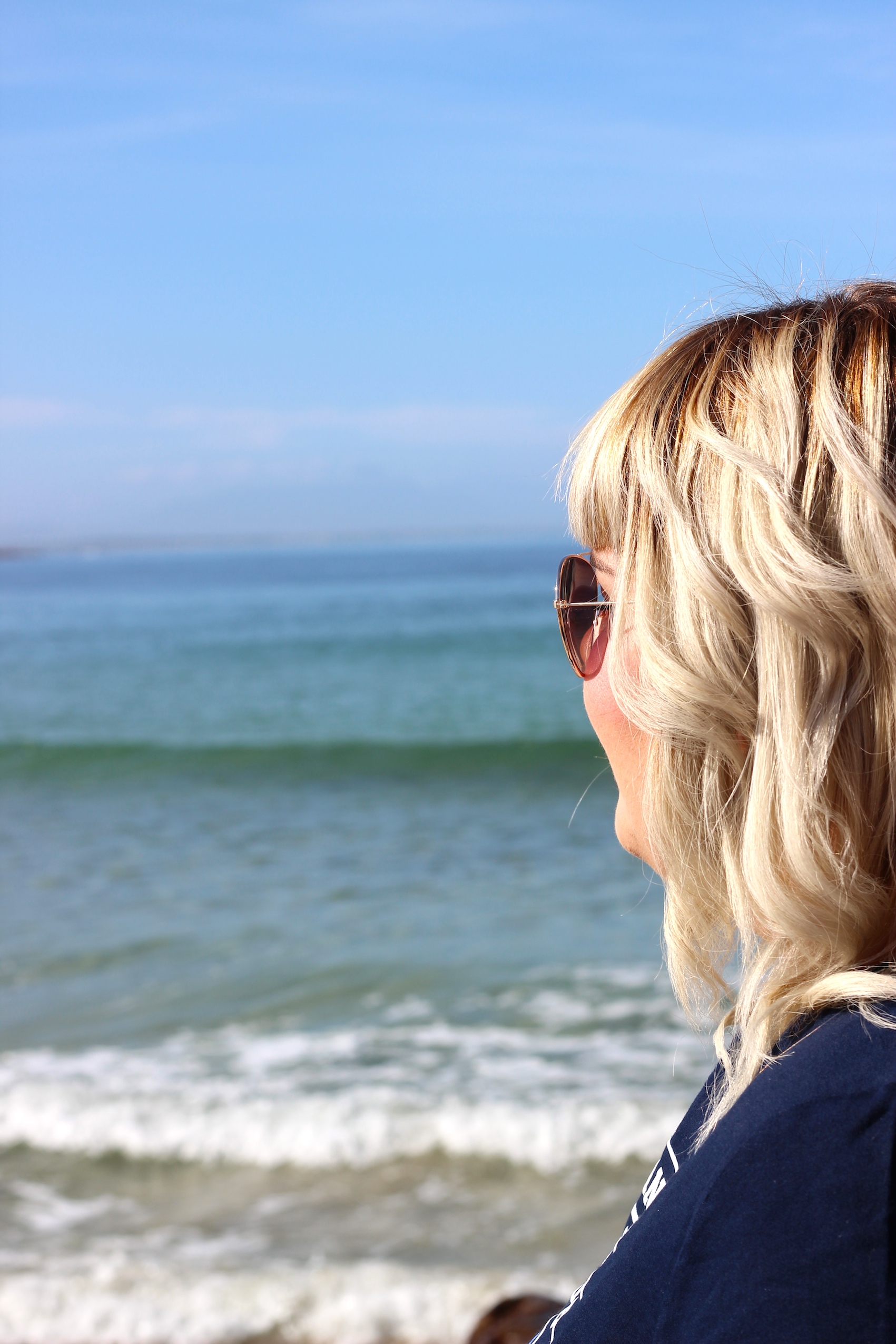 Then, the shoes.  After spending a few months trying to be more adventurous with my shoes choices, I gave up and reverted back to my favourite neutral pumps. At R69.99 a pair, I got a paler pair for my translucent winter skin – as seen here – and a more tanned pair as we head into summer. Ever the optimist.
Sadly this exact sweatshirt has since sold out online, but I've included two similar options below, or you can always check in with your closest store. They're true to size and a good length for both skirts and jeans – it might be a weird statement, but I tend to have two categories for tops in my cupboard: slightly more fitted and cropped to wear with skirts, and slightly looser and longer to wear with pants (Am I the only person who does this?) I've found few that can do both, but I feel this sweatshirt is one of them.
Note: This post was done in collaboration with Mr Price. All views and images are my own.
mr price