We were recently invited to spend a weekend in the country, focusing on Robertson and McGregor. As my knowledge of anything further north than Paarl is non-existent, it seemed like the perfect excuse to explore our country – a theme I plan to continue this year.
We were hosted by Mira, from Hot Oven Marketing and Robertson Wine Valley and began our exploration at Excelsior Wine Estate. Producing quite a large selection of wines, our aim for the morning was not to taste them, but rather create our own. We took our place on the deck of their wooden-beamed tasting room, overlooking the dam and took in the vineyard vista while deciding on our preferred ratios of Cabernet Sauvignon, Merlot and Shiraz.
Small, measured tubes are provided, allowing you to play around with blends and ratios, before committing to your ideal blend for your bottle. I kept it simple with a 60% / 40% Merlot / Cabernet Sauvignon blend, which allowed me a little time to go visit the resident horses, while the rest of the group decided on their blends.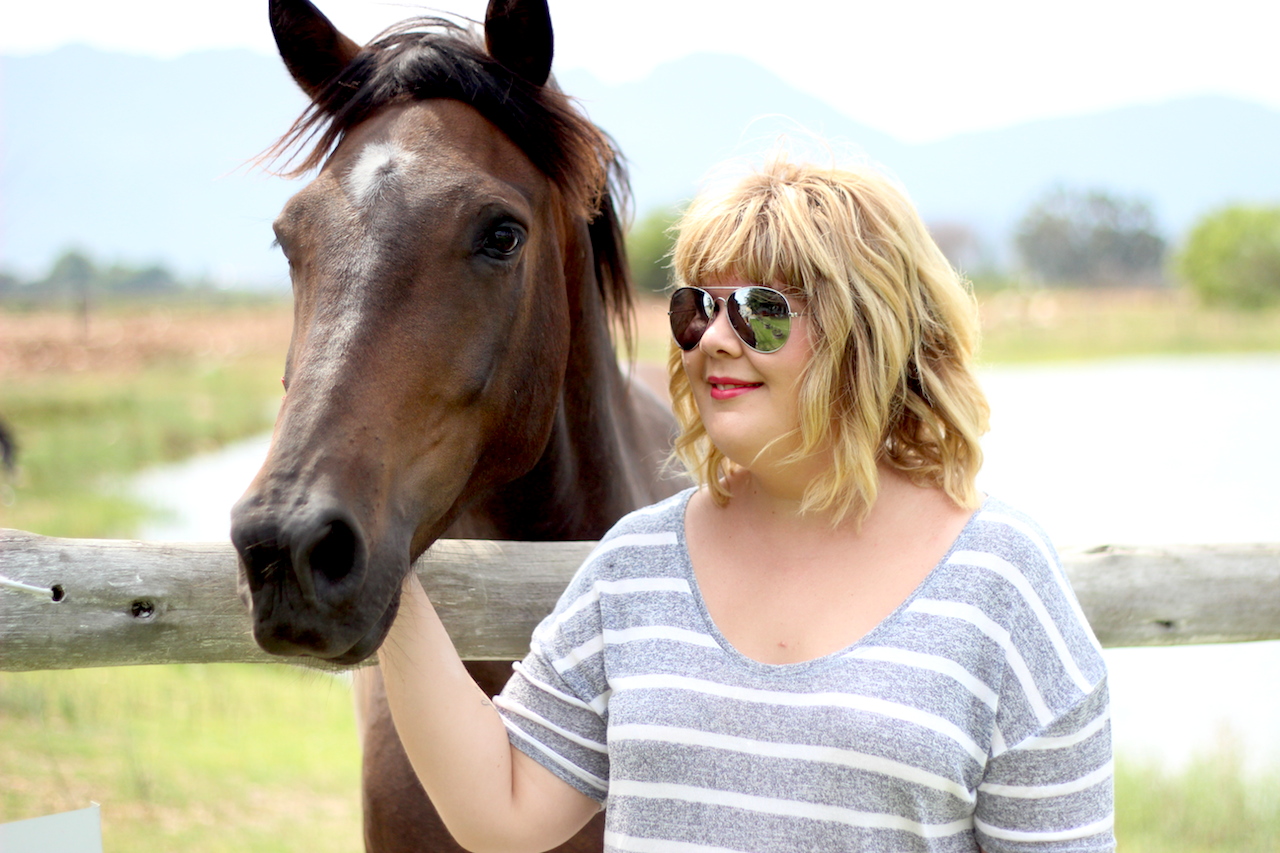 As an aside, there is quite a bit to do at Excelsior – we took a 4 x 4 trip around the estate, passed cows and alpacas, vineyards and hills, complete with sweeping views of the valley. There's also a lovely deli, with facing the dam and horses, if you find yourself needing a bite to eat while you're there.
Back to the wine. Once you've perfected your ratio, you head inside to start filling your bottle. Place your bottle on a scale under the small barrels containing each varietal, and open the tap until your ratio is achieved. Then, you cork and seal your bottle – slightly trickier than you may think – before labeling your creation. Not only is this a fun (and different) wine farm experience, it's also a great concept for special events – the group before us had blended 60 bottles as a gift for a wedding.
We enjoyed our visit as guests of Hot Oven Marketing and Robertson Wine Valley. All images and views are my own.
Leave a comment