As most of us are already deep into holiday-mode, my mind immediately heads towards lazy mornings and brunch in bed, with an episode or two of my favourite series on in the background.
Eggs Benedict is a classic for a reason – but, also – probably much easier to make than you might realise, with one lone piece of equipment needed to ensure your culinary success: a stick blender.
I've teamed up with HomeChoice again to bring you two kitchen essentials that I feel are necessary for holiday entertaining, but to be honest, just make life simpler every day. The first is a good quality non-stick frying pan, and second, a powerful stick blender. I chose a Tefal frying pan, as we've had one for years, with it instantly becoming a household favourite. It's still in good condition after four years or so, but, you can never have too many – used in this recipe to fry a few ready-made potato rosti and wilt a few handfuls of spinach.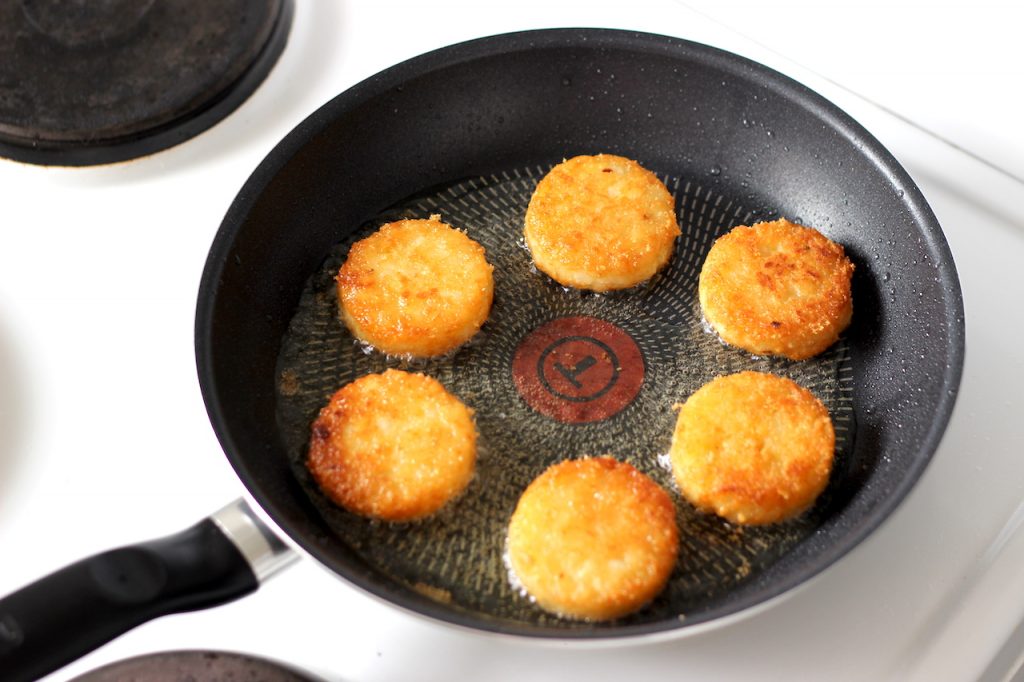 I'll admit, I never really understood the point of a stick blender – especially as we have a large stand blender and a Nutribullet, but when Luke bought a cheap on years ago, I finally understood its appeal: for blending soups in the pot, making pesto and sauces, homemade mayonnaise and of course, the brunch hero: Hollandaise.
I've tried – and failed – making Hollandaise a few times before, using the more traditional whisk or jug blender method but, this stick blender method has never failed me. It's fast, easy and really almost foolproof. You place everything besides the melted butter in  the bottom of the jug that comes with the blender, start blending and steadily pour in the melted butter. In seconds: creamy, thick, homemade Hollandaise, ready to serve (and impress).
Easy stick blender Hollandaise
1 egg yolk
1 teaspoon water
2 teaspoons lemon juice
100g melted butter
salt and pepper to taste
Place the egg yolk, water and lemon juice in the bottom of the jug  that comes with the stick blender, and have your warm, melted butter ready in a jug with a spout. Start the blender and place in the egg yolk mixture, and pour in the melted butter in a steady and not too slow stream – all your butter should be incorporated in 10 seconds or so. While pouring, move the blender head around in the mixture to make sure the butter is well incorporated and emulsified – and, you're done. Taste, season with salt, pepper and more lemon if needed.
Still nervous? Here's a video to show you how easy it really is.
Thank you to HomeChoice for sponsoring this post. All views and images are my own.