This past weekend we braved the city's blustery weather and headed to Mouille Point to try the latest addition to the Kove Collection – Bobo's Brasserie.
Having thoroughly investigated their menu beforehand, I was properly excited for our visit – as I'd spotted a few particularly delicious sounding dishes that I couldn't wait to get my hands on. Offering French bistro fare, I was impressed to see a few items and dishes that I hadn't spotted on many – or any – other Cape menus before, including sauce gribiche and beignets.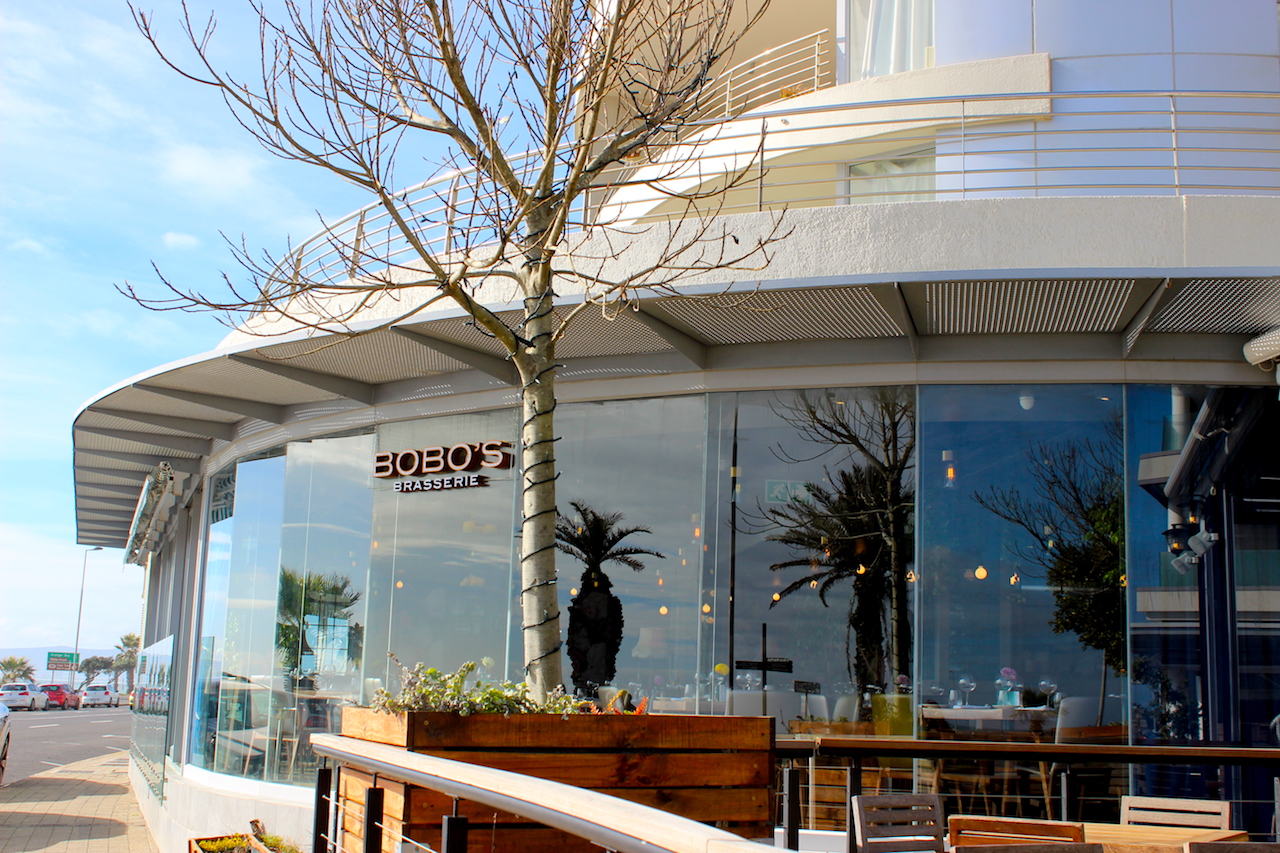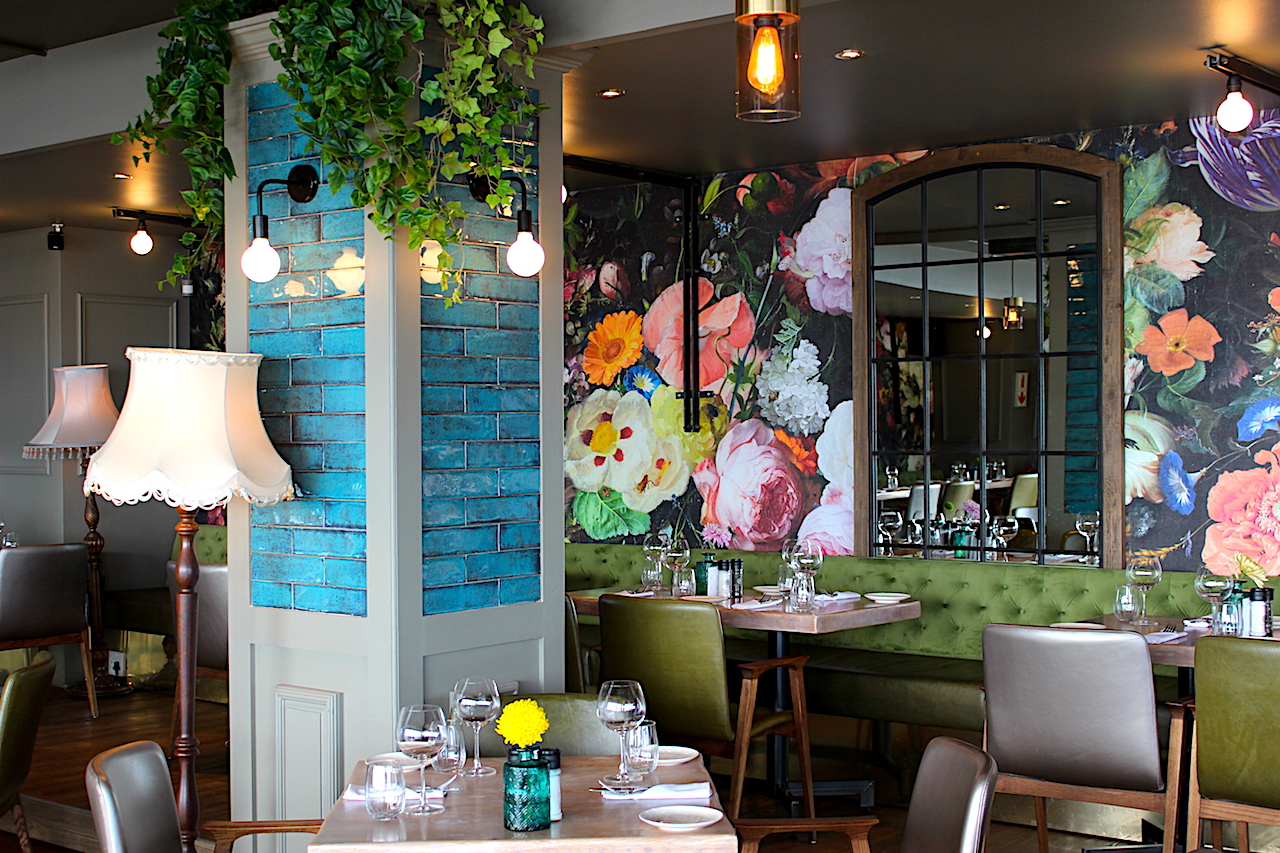 The restaurant itself is large and beautifully decorated – I'm quite glad it wasn't another showcase of muted beiges and creams. Instead, there's deep, floral wallpaper, vibrant moss green benches and paintings wherever you look. With half the restaurant encased in glass – allowing you views across the promenade and ocean – we settled down into our windowside seat for lunch.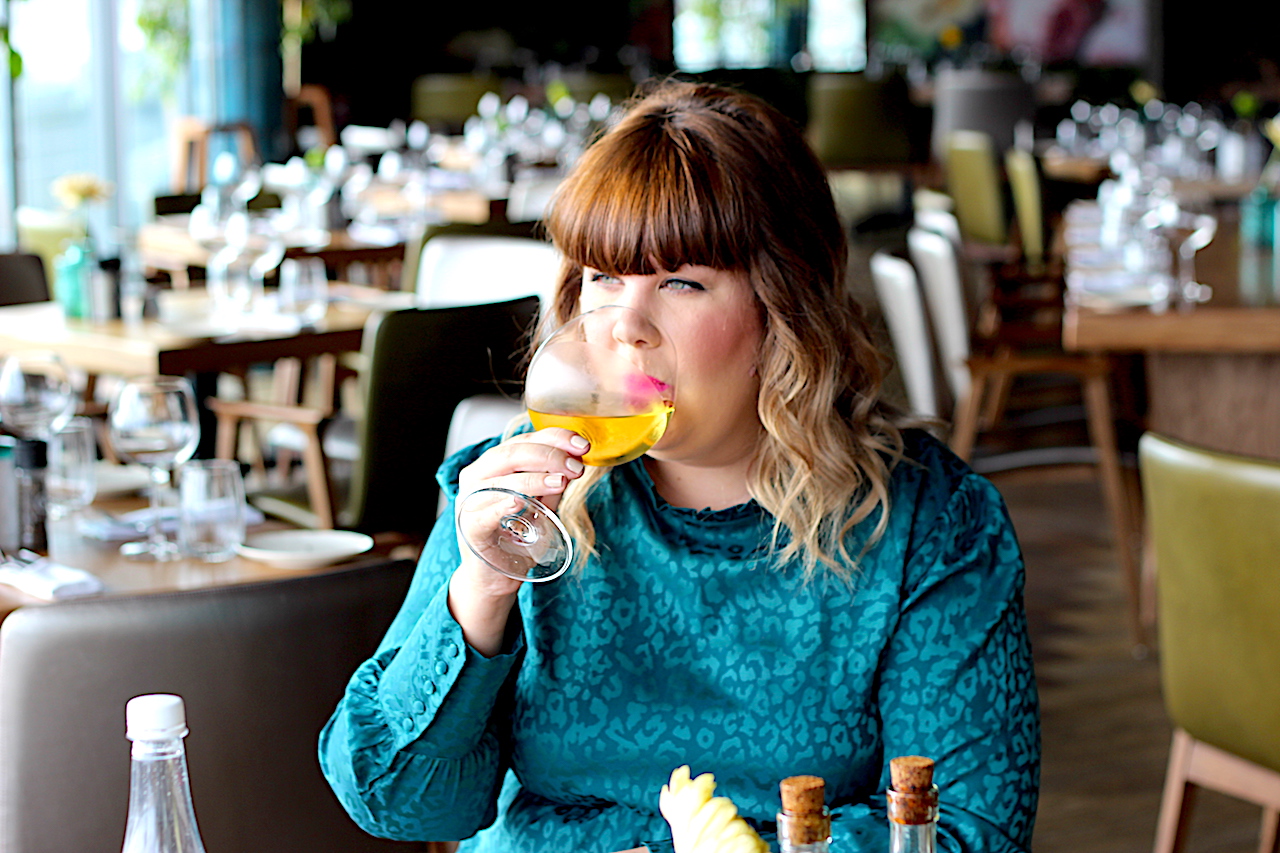 We started with bread and wine – they had my favourite Nederburg The Beautiful Lady Gewürztraminer by the glass – before tucking into our eclectic menu order: Beef tartare with confit egg yolk and potted beef, fries with garlic aioli, confit duck, a Waldorf salad and their signature bouillabaisse.
A note to learn from our mistakes – both the fries and the salad arrive in an enormous portion – definitely more "to share" than for a single diner, so keep that in mind, as we barely conquered half the salad.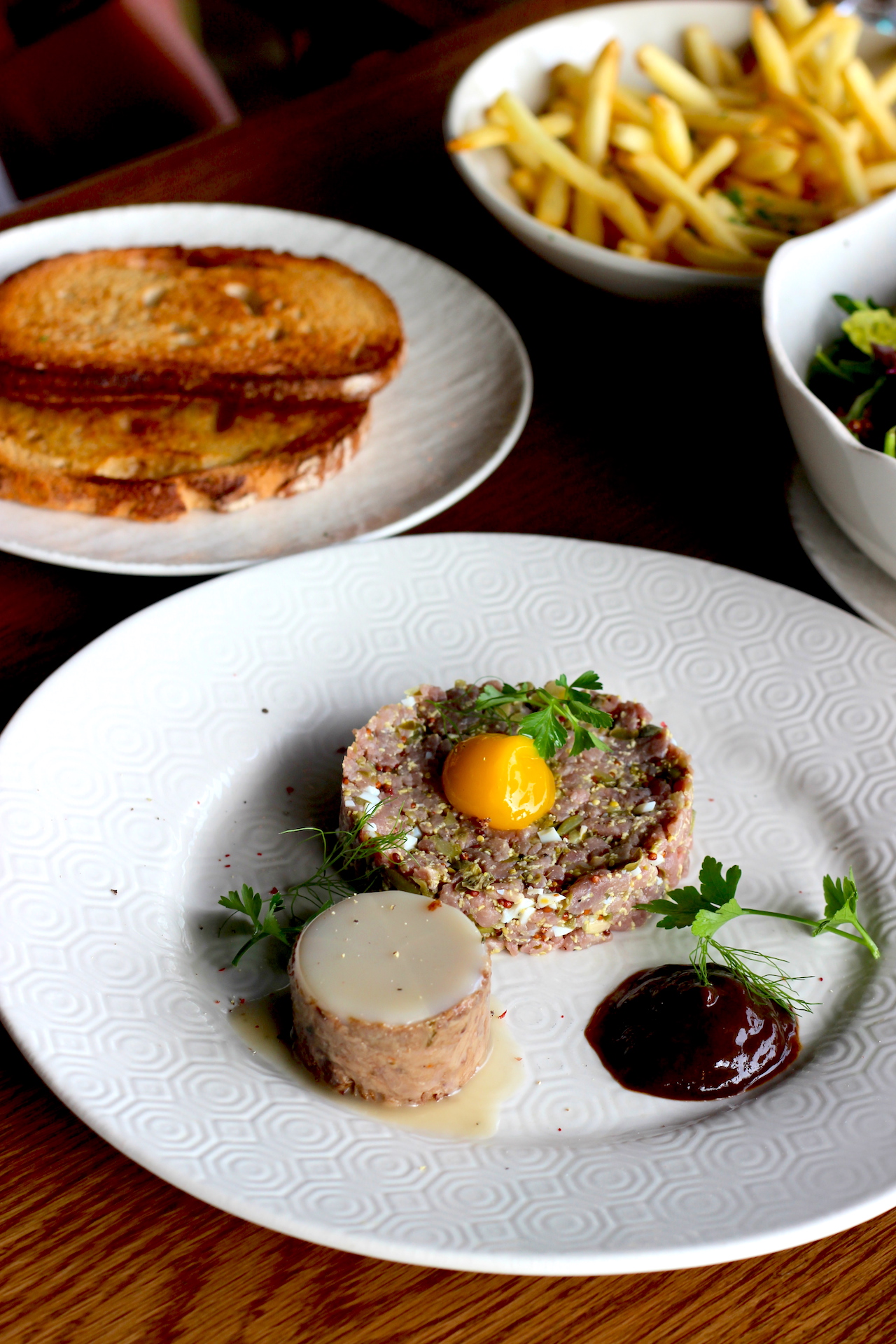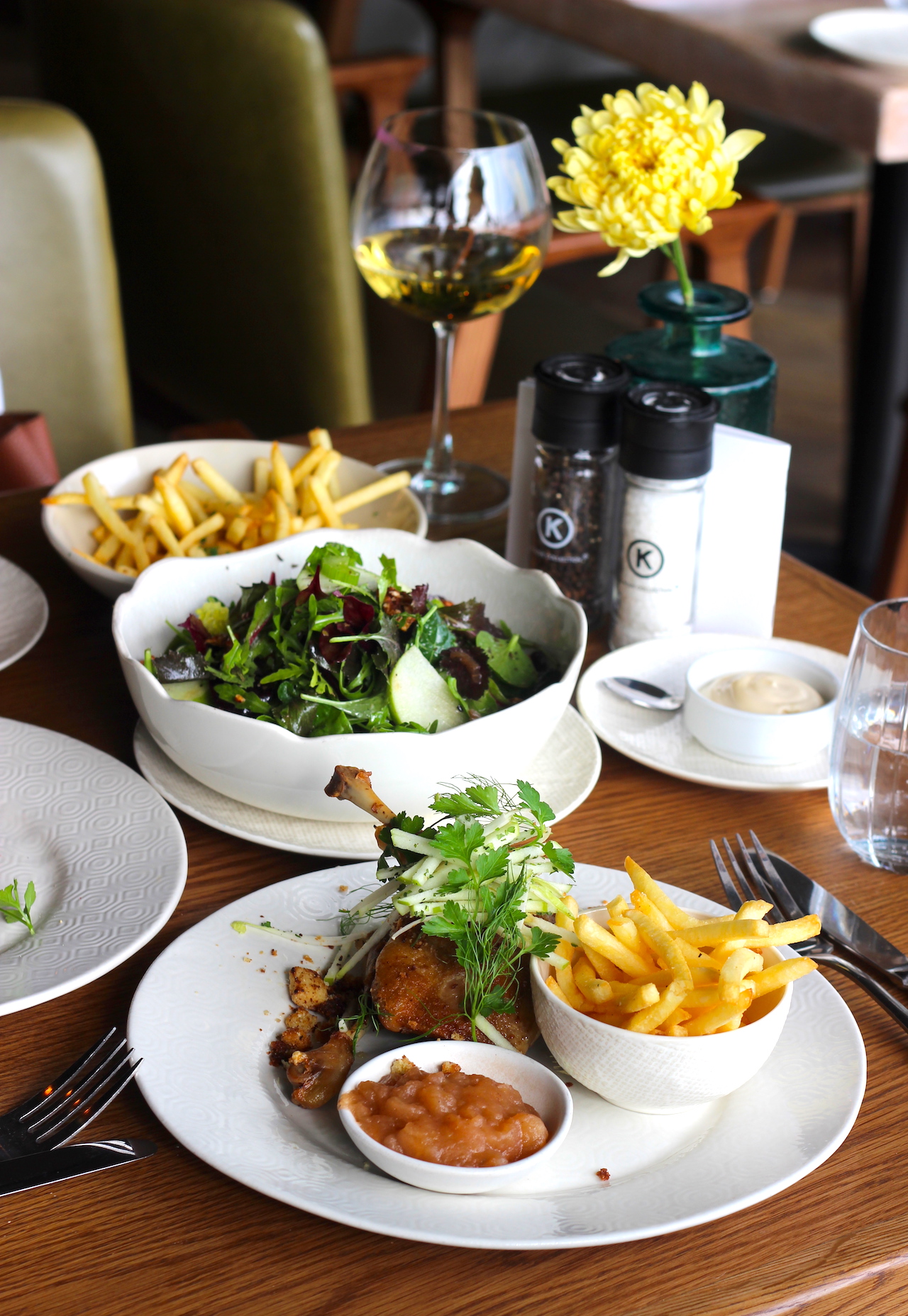 We tasted and sampled our way through each dish – and, every single one was delicious. Not just "good", but "wow, that's great" kind of a dish. The tartare was generous and perfectly seasoned, the confit duck rich and tender, the salad, generous – and the bouillabaisse, a rich, showstopper of a dish. After chatting to the manager, he informed us that it was by far their most popular dish, especially for Sunday lunch – good news spreads fast, it seems.
You might have also noticed that I used "generous" quite frequently – as all portions were on the large side – the exceptionally large salad was R85, and the bouillabaisse only R165.
Even though we weren't quite able to finish our savoury feast, we were tempted by a little sweet treat to end the meal – had I had more space, I would have dived head-first into the crème brûlée or apple tarte tatin with thyme and yoghurt ice cream – but, it seems I'll need to return (also for the Parisian dumplings that I still think about longingly).
For the smallest of sweet nibbles, we shared a plate of beignets, with a pot of chocolate ganache for dipping – light and sweet, with a perfect just-sweet-enough dipping sauce, it was the perfect end to what was, honestly, the perfect meal.
View Bobo's winter specials here.
We enjoyed our meal as guests of Bobo's Brasserie. All views and images are my own.
featured
kove collection