For most of my life my skin goal was simple: try and control my breakouts.
After years on birth control as an attempt to regain some power, my hormones seem to have settled down – taking the majority of my skin issues with it.
So, I've realised I can aim higher than simply not having pimples. I've discovered my new goal. I want to be a dewy dumpling.
Enter my quest to find the perfect moisturising mask.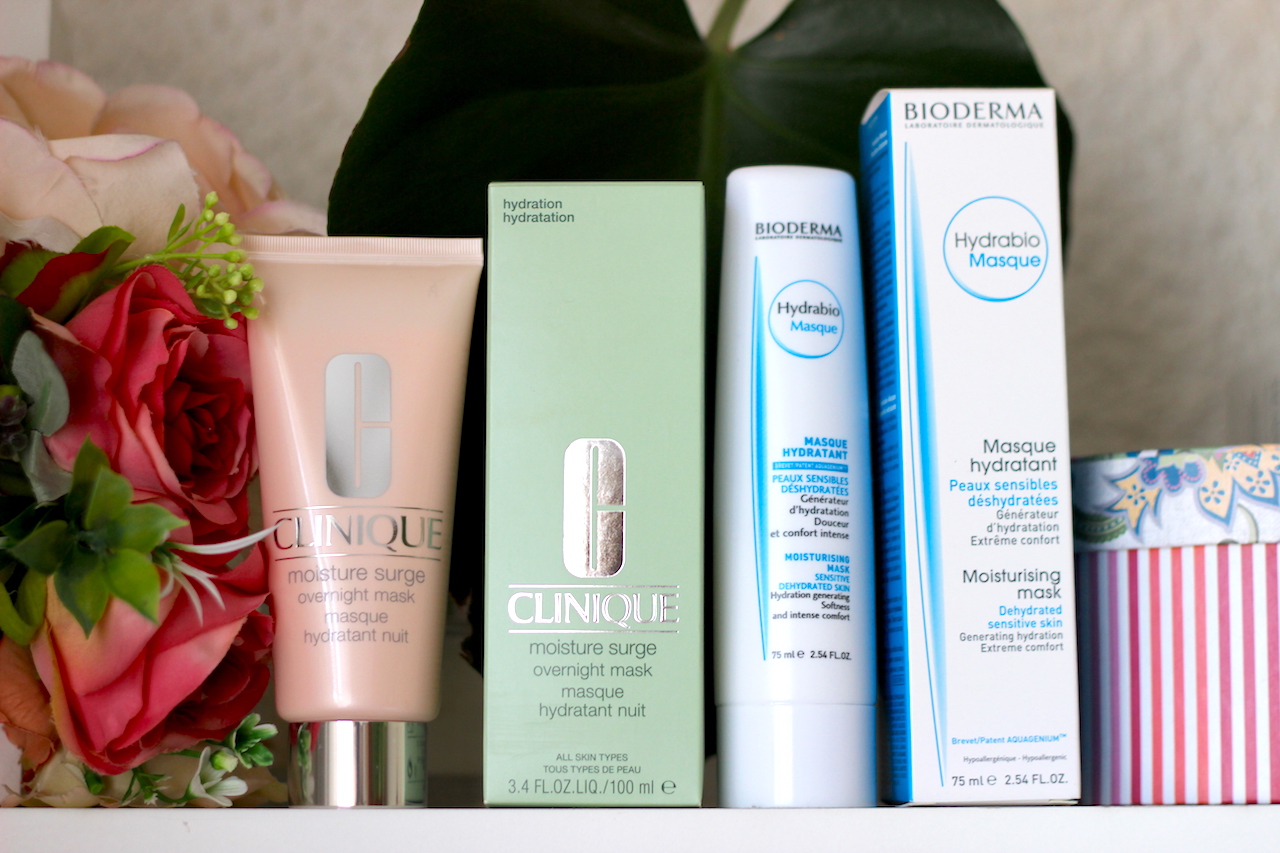 After a bit of research, I settled on the Bioderma Hydrobio Moisturising Mask and the Clinique Moisture Surge Overnight Mask. My main criteria for my choice included:
A mask that would be suitable for sensitive skin
A mask with hydration or moisturisation as its main claim
A mask that I can ideally leave on overnight, or not need to rinse off
And now, my experience of each.
Bioderma Hydrabio Moisturising Mask
This was my second Bioderma mask – the first was the Sensibio, which was a bit meh – but, could have just been that I bought the wrong one (a mask dedicated to soothing sensitive skin, instead of dedicated hydration), so decided to give them one more chance with this mask. It's specifically formulated for "dry, sensitive skins in desperate need of moisture" and is a put on, leave to sink in and wipe off the excess with a cotton pad kind of formulation.
I used it as per the instructions – which are a little niche: use every day for a week, and then once or twice a week after that. I did notice a change in my skin after use – it was plumper and dewier and definitely well-hydrated.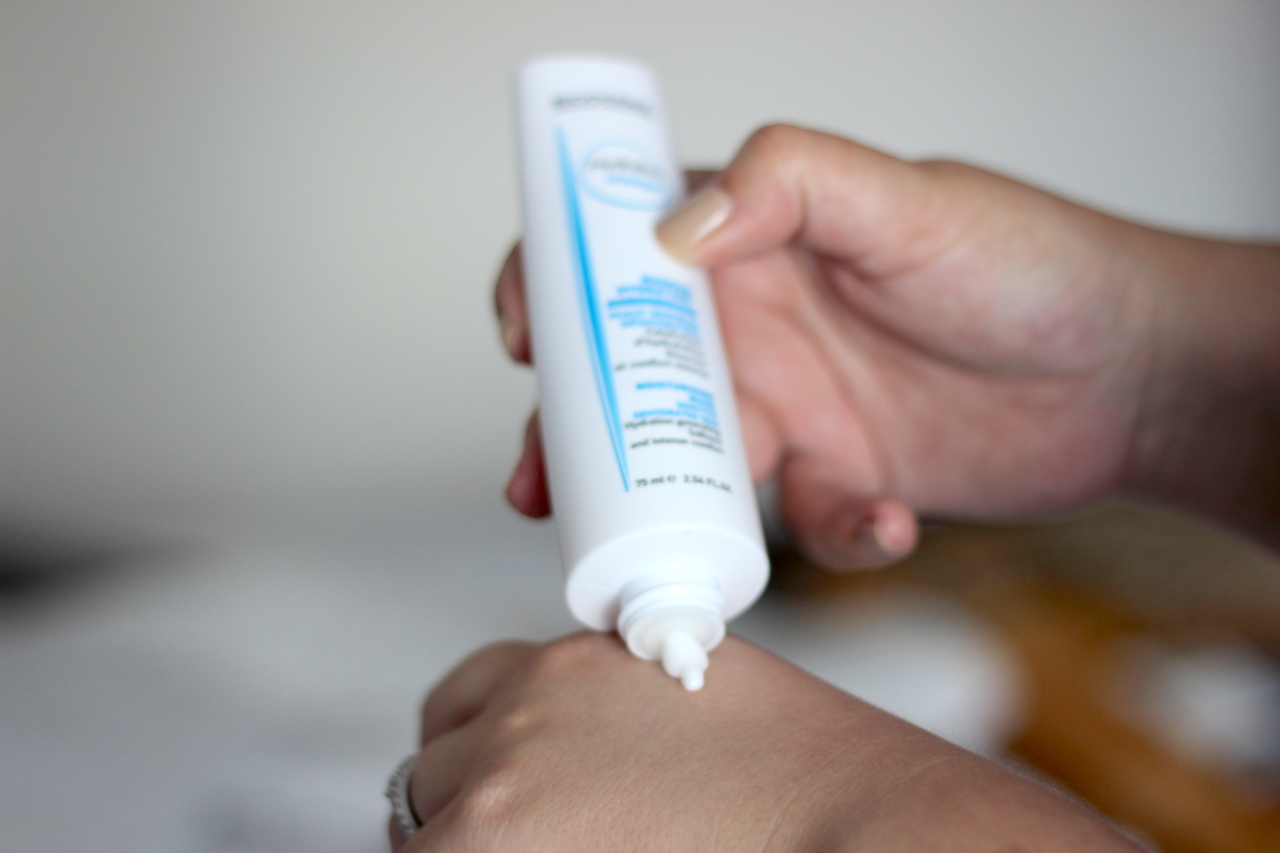 As the usage instructions are quite particular (if you follow them) it can mean that you go through this mask quite quickly – I used just over half the tube in two weeks, keeping in mind I used it every night for the first week. I'd estimate I have about five or so uses left.
Pros
Once you remove excess product with a cotton pad, there's no residual stickiness or oiliness
It's non-comedogenic, hypoallergenic and formulated for sensitive skins
You can instantly feel that skin is plumper and more hydrated after use
Cons
If you follow the usage instructions on the tube, you can go through the product quite quickly
Contains "modified corn starch" to thicken the product (raises eyebrow) – which is not really something I'd like to be putting on my face
R256.75 for 75ml – buy it here.
Clinique Moisture Surge Overnight Mask
I don't really know Clinique well at all, but their promises of being allergy tested, 100% fragrance free, oil-free and non-acnegenic did bolster my confidence in giving this mask a try.
The first time I used it, I think I was too generous with my application, as my skin was tacky when I went to bed – and still a little tacky to the touch when I woke up. The second time, I applied less, and found my skin to have less residue in the morning – but, think the excess could have been absorbed by my pillowcase. There are no instructions telling you to rinse it off in the morning, but I feel that you do need to.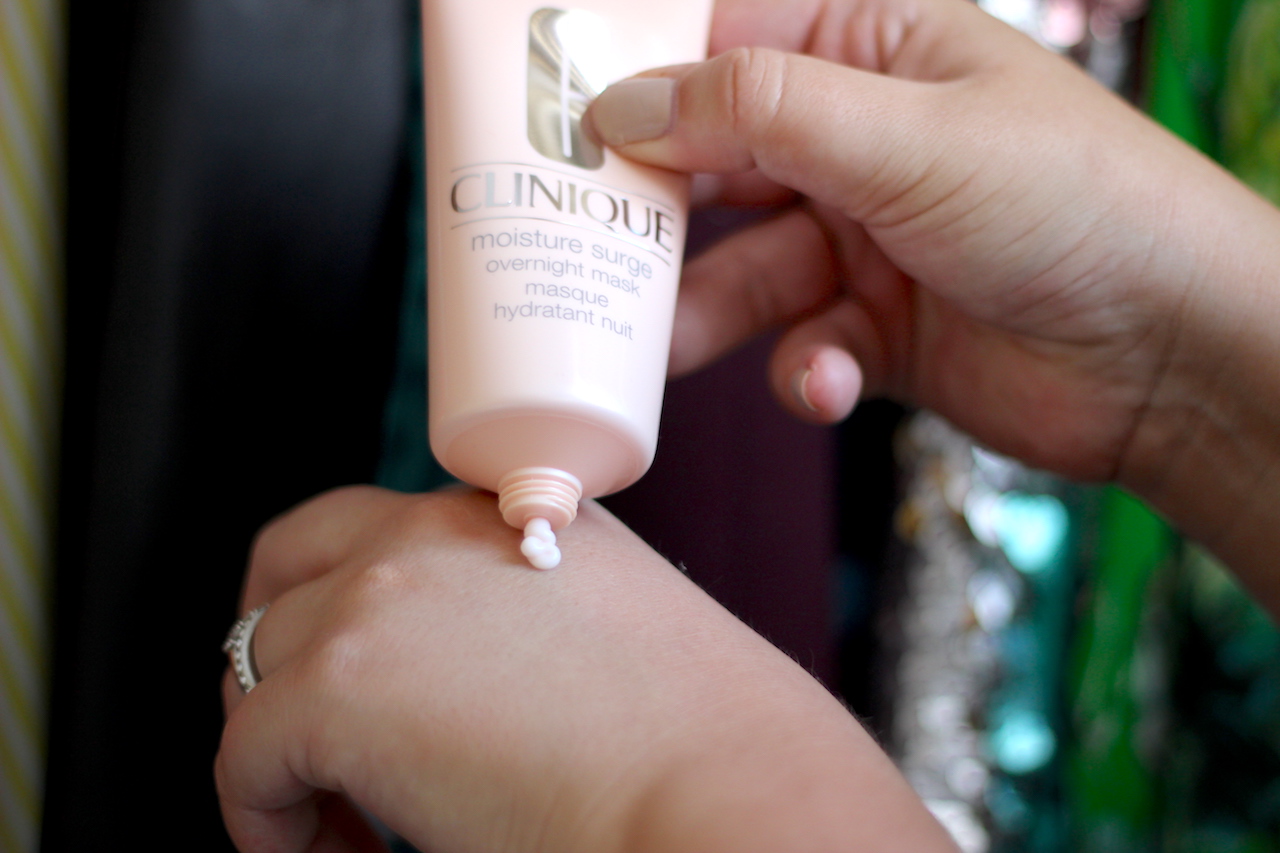 It's quite a large tube – at 100ml – and a little does go a long way. So much so, I think it might actually work out to be more cost effective than the Bioderma one above. But, does it work? I suppose so. I wasn't blown away by any instant or obvious results, but it did no harm and did moisturise my skin – but, more so than a normal moisturiser? I'm not entirely sure.
Pros
A decent size tube that will last a while
Contains Hyaluronic Acid to help with hydration
Cons
The feeling of tackiness doesn't go away until you rinse your face the next morning
Questionable efficacy
R520.00 for 100ml – buy it here.
The verdict
So, which one would I buy again? Honestly, likely neither. I'll use both until they're finished – because I have them – and then start the hunt for another hydrating mask. If you have any recommendations, please leave them in the comments below!
Note: This post was not sponsored in any way. All views and images are my own.